Story
For 15 years, CCTC has aspired to meet our idea of a model theatre company, a theatre company of passionate and seasoned artists dedicated to uniting a diverse audience and our audiences communities by telling essential stories about the COLLECTIVE HUMAN experience in a clear, uncluttered, and visceral manner. We choose to produce works in which the author articulates a powerful humanistic vision expressed in compelling, authentic, and unique linguistic terms, plays that have helped shape our world and continue to fascinate and affect audiences. Finally, the merging of Artistic Excellence with Financial Accessibility is the heart of our mission.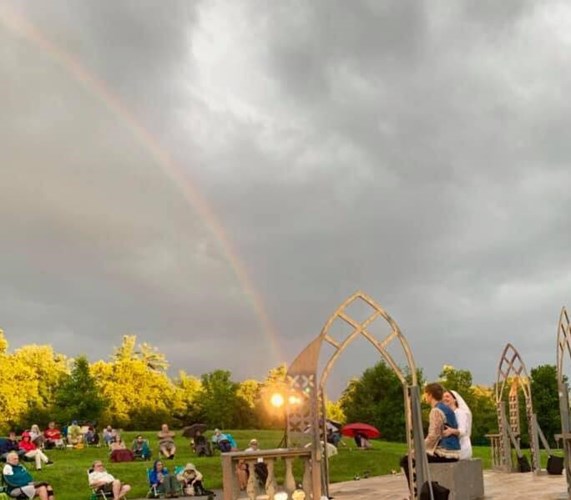 The photo above was taken after a rain delay during a performance of MEASURE FOR MEASURE. More than half our audience chose not to stay, but for those hearty souls who did stay...a rainbow floated overhead and a gorgeous light lit the stage until the sun went down.
We need your help to finish this season in the black. Any amount makes a difference to our story continuing.