Story
This Country v That Country
Saturday 28th March 2020
POSTPONED
Unfortunately, due to the ongoing Covid-19 situation and in order to help preserve public health, we have been forced to postpone the match for the time being. A new date will be announced in due course. Please continue to raise money for this very special campaign.
THE GLOBAL PEACE GAMES CREATES PEACE MAKERS FOR THE FUTURE
TC v TC will raise funds for young Jewish and Arab Israeli children from diverse communities in and around Jaffa to be special guests and participate in the 2020 Global Peace Games - a week long peace education project that creates Peace Ambassadors for the future. Join NCFA's Patrons, the stars of BBC hit comedy series This Country and provide, hope for childhoods in need.
I am a refugee, I am frightened for my family and friends. The Global Peace Games gave me hope because I meet people that care and provide help. Peace to all' Mahmoud, 16, (Syria) 2019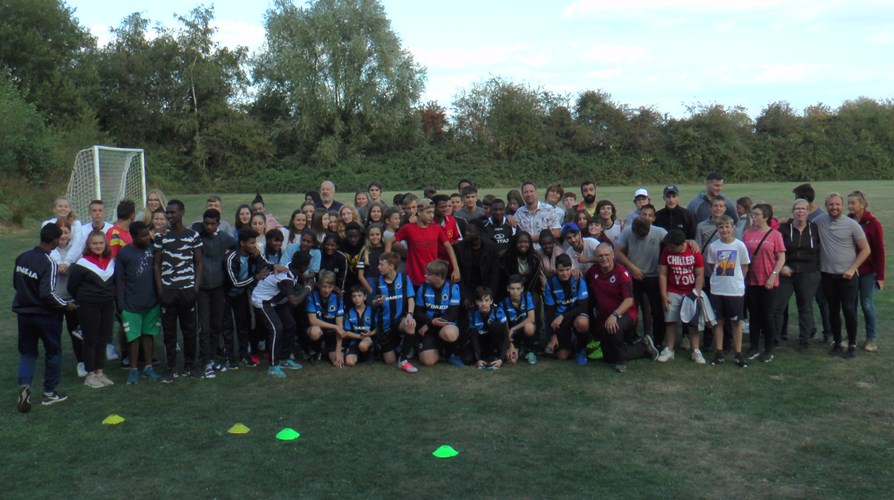 The Global Peace Games (GPGs) bring mixed ability mixed gender children together from deprived communities, war torn countries and all education systems. They gain competences through a diverse peace education programme of activites and sport. The role of sport in conflict resolution, cultural awareness, civic awareness, citizenship, tolerance and humanitarianism, creates peace makers for the future.
I live in the slums of Nagpur, India. The Global Peace Games changed my life. I will forever remember the lessons of peace and practice them for the rest of my life.' Damini, aged 17. (India) 2019