Page closed
This page is now closed. Take a look at other inspiring pages on JustGiving
£0
raised of £1,000 target by

0 supporters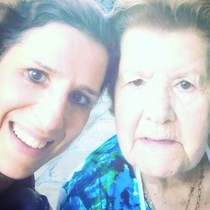 Eugenia
We've raised £0 to Asociacion Española HPNE/ Spanish association for PNH dissease
ZURICH, LONDON, BARCELONA, HUESCA, NEW YORK, PARIS

Closed on Monday, 6th November 2017
Crowdfunding is a new type of fundraising where you can raise funds for your own personal cause, even if you're not a registered charity.
The page owner is responsible for the distribution of funds raised.
Story
ENGLISH VERSION BELOW PLEASE SCROLL DOWN. VERSION FRANCAISE CI-DESSOUS, FAITES DEFILER VERS LE BAS :-)
De cuando decidí apuntarme a un maratón y me dí cuenta cuando era demasiado tarde para saltar del tren en marcha....
Este año, 2017, se cerrará con un poco de todo. Para mí en general ha sido un año de grandes cambios, cambios pues dejé atrás mi trabajo y carrera profesional en el mundo de la banca para convertirme en lo que algunos llaman "mamá a tiempo completo" (no siento que antes lo fuera menos únicamente porque también trabajara fuera de casa). En general ha sido un año de adaptación, de tener que rencontrarme a mí misma, de descubrir la naturaleza que me rodea en mi casa en Zürich y sobre todo de volver a encontrarme con el deporte y con ello y cómo no, mi amor por correr. Correr es algo que me ha acompañado toda la vida, sobre todo desde que mi padre me llevara de pequeña con mi hermano y mis primos a correr a la pista del cuartel lo sábados por la mañana en Huesca. Pero yo creo que hubo dos momentos en este año que quizás yo calificaría de decisivos y que hicieron que tuviera que abrir aún más los ojos para mirar bien a mi alrededor y evaluar mi vida y en el momento en el que me encontraba en ella. Fueron las muertes muy tristes de dos grandes amigos míos: Lars y Alex.
Ellos en algún momento fueron parte muy importante de mi vida en Londres, esa vida sin niños y con pocas responsabilidades en la que tus amigos son tu familia fuera de casa. Con ellos viví muchísimos momentos, en los mejores muchas risas y locuras (San Lorenzo, Cuba...) y en los peores abrazos y sostén como si fueran familia. Si tuviera que describir a ambos diría que los dos se caracterizaban por su amor a la vida. Aunque esto suene a tópico, os promeot que es verdad. Eran de esas personas que a veces tienes la suerte de que se crucen en tu camino y que tienen una fuerza interior tan grande que se contagia. Me encantaba de ellos esas ganas de comerse el mundo a su manera, sin importarles si eso entraba dentro de los cánones convencionales o lo que se esperaba de ellos. Ambos perseguían sus sueños de una manera consecuente, luchando por sus ideales aunque eso, a veces, significara tomar la ruta menos fácil. Y así, en esas, se les escapó la vida. Un día, de repente, sin poder decir adiós.
En el entierro de Alex rodeada de un paisaje espectacular con las montañas más impresionantes que he visto nunca, en Chamonix, mientras miraba a la Aguille du Midi donde Alex tuvo su accidente, estuve pensando para mi misma en cómo ese sitio le reflejaba. A él como persona, la gente que estaba allí, la música que sonaba, esas fotos de él en sus miles de aventuras esquiando, corriendo por la montaña, escalando.... en todo lo que le hacía feliz y él creía firmemente. Y pensando en todo esto llegue a la conclusión de que se debía de haber ido haciendo lo que amaba. Sin lugar a duda, siendo verdadero consigo mismo y esto creo que es lo importante. Creo que no es fácil pues la vida a menudo nos lleva por caminos que quizás no son los elegidos, o nos cansamos de luchar contra corriente y simplemente nos dejamos llevar... El caso es que a mi me dió la sensación de que Alex nos dijo adiós luchando por sus retos y cumpliéndolos poco a poco. Aún recuerdo una nochevieja que vivimos en la montaña, con todo blanco y un frío horrible y él corriendo con sus zapatillas de deporte por la nieve porque estaba entrenando para su primera maratón en Londres.
Todas estas sensaciones tuvieron un gran impacto en mí y me di cuenta (aunque no suene a nada nuevo) , que la vida es ahora. La vida se nos escapa y hay que vivirla intesamente y llenarla de momentos que nos podamos llevar al otro lado.
Yo, toda la vida me he considerado una corredora y sin embargo nunca he hecho ni una carrera de 5km. Y así van pasando los dias, los meses y los años... esto había que cambiarlo.
Del accidente de Alex han pasado unos meses y aquí me encuentro, preparándome para mi primera maratón, en Nueva York nada más y nada menos! (los que me conocéis sabréis que como buena Leo soy incapaz de hacer las cosas a medias). No voy a decir que esté siendo fácil (los que queráis seguir mis penas y alegrías por favor añadidme a @corrermedaalas en Instagram). Pero sí puedo afirmar que siento que estoy donde tengo que estar. Que este reto me está enseñando mucho mi misma y sobre la perseverancia, algo que me falla a veces y que me siento fuerte y sobre todo agradecida (siempre me digo a mi misma que corro porque puedo).
Y en estos menesteres os dejo. Sé que la memoria de Alex y Lars me empujara por la Primera avenida el 5 de noviembre y que cuando las fuerza flaqueen miraré al cielo y veré sus sonrisa, aplaudiendome y sintiéndose orgullosos de mi por continuar con su legado, ese tan bonito que es el de comerse la vida a bocados, con ganas, con fuerza y alegría.
Finalmente, por qué recaudar dinero para este reto? Porque junto con hacer un maratón, esta era otra de mis cosas pendientes en esta vida! Hay una persona muy cercana a mi que tiene HPN (si quereis saber algo sobre ella, visitad esta web: http://www.hpne.org/portal1/content.asp?contentid=1083) . El es un héroe a su manera. Nunca se queja, intenta vivir la vida de una manera sana, amando el deporte y practicándolo cuanto su cuerpo le deja, escalando esos retos que a veces nos pone la vida y que quizás nos cuesta entender... Por esto y por mucho más, sé que cualquier ayuda que podamos dar a esta fantástica asociación será mucha. Este maratón de Nueva Yak también lo correré por él y por todos aquellos que quizás quisieran y no pueden.
No tengo duda de que a muchos de vosotros os gustaría estar en la meta conmigo y no va a ser posible.... así que AQUI ARRIBA OS DEJO UN VIDEO QUE ME ENCANTARIA QUE VIERAIS porque yo creo que ilustra muy bien los momentos que espero me quedan por vivir. Por esto y por estar en mi vida cada día de una manera u otra, un millón de gracias y como diría un gran amigo mio.... "va por Ustedes"!!!!!!!!!!!!!!!!!!!!!!!!!!!!!!!
The time that I decided to run a marathon and by the time I realised it was too late to jump off the train....
This year, 2017, will close with a mixture of everything. For me it has been a year of great personal change, a year in which I left behind my banking career (how fancy does that sound?) to become what some people call a full-time mummy (I did not feel before that I was less of a mum because I worked outside the house and I am not sure I feel more it now either…) . In general, it has been a year of adaptation, a year of finding myself, rediscovering the nature that surrounds me in Zutich and sports and with all if it of course, rediscovering my love for running. My love for running is something that has accompanied me all my life since my father used to take me as a child with my brother and my cousins to run on the tracks of his barracks. But I must say there were two crucial moments in this year 2017, that I should call decisive and that made me open my eyes even more in order to look around me and evaluate my life and the place that I was in. It was the unfortunate deaths of two of my great friends: Lars and Alex. With them I lived so many moments of my life in London, that period in your life with no children and almost no responsabilties in which your friends are your family. In the best of times, plenty of laughs and craziness (San Lorenzo, Cuba...) and in the worst of times, hugs and support as if they were family. If I could describe them both I would say both had in common their lust for life. Such an urge to conquer the world in their own terms regardless of whether these came via the conventional route or what was expected of them. Both pursued their dreams in a way that was always consistent with their beliefs, whether that meant easy or not. And one day, suddenly, they left without being able to say goodbye.
At Alex's funeral, surrounded by this beautiful scenery and the most imposing mountains I've ever seen, in Chamonix, whist I was looking at the Aguille du Midi where he had his accident, I was thinking to myself how this place was him. The mountians reflected him as a person, the people who were there, the music they played, those photos of his thousand adventures skiing, trail running, climbing .... it was everything that made him happy and that he believed in. And thinking about all that I thought to myself that he had left us doing what he loved most and being true to himself. And this, I think, is not an easy thing to say for most of us because life often leads us to paths that maybe are not the ones we would have chosen, or we get tired of fighting against the current and we just let ourselves be carried away. When i think about Alex I always have the feeling that he left us fighting to conquer his challenges and living a very fulfilling life. I still remember one New Year's eve that we were up in mountains, freezing cold weather and he just went running with his trainers in the snow because he was training for his first marathon in London. Nothing would stop him.
All of these moments and memories have had a great impact on me and even if what I am going to say sounds like a topic because we hear it all the time, I really believe we must live our lives to the max. Because life is now and your life is the memories you make along the way, the experiences you live, the challenges you take upon.
So I had to apply all of the above to my own life. I have always considered myself to be a runner even though I had never even done a 5k race in my life… This must be change I told myself . Fast forward a few months and here I am, getting ready for my first marathon in New York of all places! (those who know me will know that as a good Leo I am unable to do things halfway).
I will not say that it is easy (those who want to follow my ups and downs please add me @corrermedaalas to your Instagram). But if I can say something about what I have learnt so far is that I feel I am where I need to be. That this challenge is teaching me a lot about myself and perseverance, something that I lack sometimes and that I feel strong and above all, grateful (I always say to myself I run because I can).
I know that the memory of Alex and Lars will carry me down the 1st Avenue on the 5th of November and that when I feel weak I will look at the sky and see their smiles, rooting for me and feeling proud for continuing with their legacy, that one that says that life is beautiful and we must seize every moment.
Finally, why raise money for this challenge? Because together with running a marathon, this was top of my bucket list! There is a person very close to me who has the PNH disease (if you want to know more about this blood disease, just click on this link: https://en.wikipedia.org/wiki/Paroxysmal_nocturnal_hemoglobinuria). He is quite a hero in his own way too. He never complains, tries to live his life in a healthy way, loving sports and nature and doing as much as his body allows him to, climbing those challenges that sometimes life puts in our way and that we may find it difficult to understand why.... Because of this and for much more that I cannot put in words, I know that any help we can give to this fantastic association will be greatly appreciated. I will also run this marathon of New York for him and for all of those who would may have wanted to but cannot.
I know that many of you would like to be there, at the finishing line but cannot.... so here above I leave a VIDEO THAT I WOULD LOVE YOU ALL TO WATCH because I think it illustrates better than words those amazing moments I hope I have yet to live.
Because of this and because you are in my life in one way or another, I scream a million thankyous and send you the most heartfelt gratitude from this little runner trying to find her pace!
Le moment où j'ai décidé de faire un marathon et quand j'ai compris de quoi il s'agit c'était trop tard pour sauter du train ...
Cette année, 2017, se terminera avec un mélange de tout. Pour moi ,ça étéune année de changement personnel, une année où j'ai laissé ma carrière dans le monde de la banque pour devenir ce que l'on appelle traditionnellement "une maman à plein temps" (je ne pensais pas avant que j'étais moins maman parce que je travaillais aussi hors de la maison et je ne suis pas sûr de me sentir plus mamam maintenant ...). En général, ça été une année d'adaptation, un an de me retrouver, redécouvrir la nature ici à Zurich et les sport et avec tout ça bien sûr, redécouvrir mon amour pour la course. Mon amour pour la course est quelque chose qui m'a toujours accompagné puisque mon papa me amenait quand j'étais petite avec mon frère et mes cousins ​​à courir sur les traces de sa caserne. Mais il y a eu deux moments cruciaux en cette année 2017, et que je devrais appeler décisives qui m'ont fait ouvrir encore plus les yeux pour me regarder et évaluer ma vie et le moment où je me retrouvais. Ce fut la mort de deux de mes grands amis: Lars et Alex. Avec eux, j'ai vécu tant de moments de ma vie à Londres, une vie sans enfants et peu de responsabilités où tes amies deviennent ta famille; dans le meilleur des temps, on a vecu beaucoup de rigolades et de folie (Cuba, San Lorenzo...) et dans le pire des temps les câlins et le soutien comme s'ils étaient ma famille. Si je pouvais décrire les deux je dirais qu' ils avaient en commun leur désir de vivre la vie. Une telle envie de conquérir le monde dans leurs propres termes, que peut n'importait si c'était par voie conventionnelle ou ce que l'on attendait d'eux. Les deux ont poursuivi leurs rêves d'une manière qui était toujours conforme à leurs croyances, que ce soit facile ou non. Et un jour, tout à coup, ils sont partis sans pouvoir dire adieu.
Tous ces moments et ces souvenirs ont eu un grand impact sur moi, même si ce que je vais dire ressemble à un sujet un peu vieux et mundane parce que nous l'entendons tout le temps, nous devons vivre la vie. Parce que la vie est maintenant et notre vie est les souvenires qu'on fait en route, les expériences que nous vivons, les défis auxquels nous faisons face.
J'ai donc dû appliquer tout ça à ma propre vie. Je me suis toujours considéré comme une "runner" même si je n'avais jamais fait une course de 5k dans ma vie ... Il faut changer ca je me suis dite ................ avance quelque mois et je me trouve ici, en train de me préparer pour mon premier marathon: à New York!!! (ceux qui me connaissent savent que, en tant que bon Léo, je ne peux pas faire les choses à mi-chemin).
Je ne dirai pas que c'est facile de tout (ceux qui veulent suivre mes hauts et bas, ajoutez moi @corrermedaalas à votre Instagram). Mais si je peux dire quelque chose à propos de ce que j'ai appris jusqu'ici, c'est que je sens que je suis où il faut être. Que ce défi m'apprend beaucoup de persévérance, quelque chose qui me manque parfois et que je me sens fort et surtout, épanouie (je me dis toujours que je cours parce que je peux).
Je sais que les souvenirs d'Alex et de Lars m'aideraient beaucoup dans la 1ère Avenue et que quand je me sens faible, je regarderai le ciel et je verrai leur sourires, fiers de moi pour avoir continué leur moto, celui qui disse que la vie est belle et que nous devons saisir chaque instant.
Enfin, pourquoi collecter des fonds pour ce défi? Parce qu'avec faire un marathon, c'était haut dans ma liste de choses a faire! Il y a une personne très proche de moi qui a HPN (si vous voulez en savoir plus sur cette maladie du sang, cliquez simplement sur ce lien: https://fr.wikipedia.org/wiki/H%C3%A9moglobinurie_paroxystique_nocturne ). Il est tout à fait un petit héro à sa façon aussi. Il ne se plaint jamais, essaie de vivre sa vie d'une manière saine, aime les sports et la nature et fait autant que son corps le laisse, grimpe les défis que parfois la vie nous met sur notre chemin et que nous pouvons avoir du mal à comprendre parfois... pour cela et pour beaucoup plus, je sais que toute l'aide que nous pouvons donner à cette association fantastique sera vraiment appréciée. Ce marathon de New York sera aussi pour lui et pour tous ceux qui voudraient le faire mais ne peuvent pas.
Je sais que beaucoup de vous aimeraient être là, à la ligne d'arrivée, mais vous ne pouvez pas ... alors, je laisse une VIDEO ICI AU DESSOUS QUE J'AIMERAIS QUE VOUS REGARDIEZ parceque selon moi, illustrera mieux que les mot toutes ces moments incroyables que j'espère j'ai encore à vivre.....
Pour tout ça et parce que vous êtes dans ma vie d'une façon ou d'une autre, un million de remerciements et m plus sincère gratitude de la parte de cette petite "runner" essayant de trouver son rythme!
Eugenia
Updates
0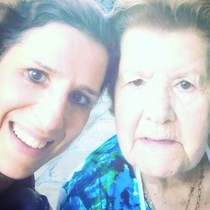 Eugenia started crowdfunding
Leave a message of support
Page last updated on:

8/24/2017

11:07 AM
Great people make things happen
Do you know anyone in need or maybe want to help a local community cause?
Create you own page and don't let that cause go unfunded!
About Crowdfunding
About the fundraiser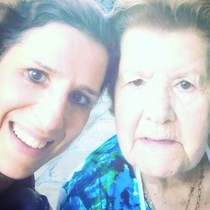 Eugenia
ZURICH, LONDON, BARCELONA, HUESCA, NEW YORK, PARIS
I AM A FUTURE AMATEUR NY MARATHON RUNNER, PLEASE HELP ME HELP OTHERS!