£670
raised of £6,000 target by

25 supporters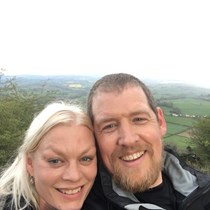 j mcansh
We're raising £6,000 to climb Everest base camp in may 2020 raising awareness for CRPS. A condition that leaves sufferers like Jamie in continual neurological pain.
Crowdfunding is a new type of fundraising where you can raise funds for your own personal cause, even if you're not a registered nonprofit.
The page owner is responsible for the distribution of funds raised.
Story
My Life with CRPS and why Everest By Jamie McAnsh
My life with CRPS and why Everest
For some, this challenge may seem like a holiday of a lifetime, for me it is the ultimate challenge of overcoming the impossible and showing that nothing is out of your reach.
Overview – What is CRPS?
Complex regional pain syndrome (CRPS) is a form of chronic pain that usually affects an arm or a leg. CRPS typically develops after an injury, a surgery, a stroke or a heart attack. The pain is out of proportion to the severity of the initial injury. For me the illness affects both legs and in fact everything from the L2 vertebra down.
Complex regional pain syndrome is uncommon, and its cause isn't clearly understood. Treatment is most effective when started early. In such cases, improvement and even remission are possible. However, in my case, my diagnoses were delayed by 13 months. The reason behind this was due to doctors not understanding the condition.
Symptoms
Signs and symptoms of complex regional pain syndrome include:
Continuous burning or throbbing pain, usually in your arm, leg, hand or foot
Sensitivity to touch or cold
Swelling of the painful area
Changes in skin temperature — alternating between sweaty and cold
Changes in skin color, ranging from white and mottled to red or blue
Changes in skin texture, which may become tender, thin or shiny in the affected area
Changes in hair and nail growth
Joint stiffness, swelling, and damage
Muscle spasms, tremors, weakness and loss (atrophy)
Decreased ability to move the affected body part
Symptoms may change over time and vary from person to person. Pain, swelling, redness, noticeable changes in temperature and hypersensitivity (particularly to cold and touch) usually occur first. I honestly thought during this period that the symptoms were the after-effects of the shingles I had in November of 2013.
Over time, the affected limb can become cold and pale. It may undergo skin and nail changes as well as muscle spasms and tighten. Once these changes occur, the condition is often irreversible. Unfortunately, this is the situation for myself. Sometimes the spasms are so bad I have been known to burst blood vessels in my eyes. I have also in the past, unfortunately, urinated and even defecated during one of these spasms.
Complex regional pain syndrome occasionally may spread from its source to elsewhere in your body, such as the opposite limb. I started out just on my right leg but very quickly it spread to my left. The result was almost sudden and I was left with neurological paralysis.
In some people, signs, and symptoms of complex regional pain syndrome go away on their own. In others, signs and symptoms may persist for months to years. Treatment is likely to be most effective when started early in the course of the illness. My condition due to the time of delay in diagnoses and treatment will never go however with treatment and pain management I have learned several methods to control the pain.
One of those methods is massage and regular spots massage treatment at the point of most weakness. For me, this is my lower back, my legs, and my feet. My partner Charlott is a qualified massage therapist and her continual treatment every other day has played a massive part in my recent success of climbing Ben Nevis.
When to see a doctor
If you experience constant, severe pain that affects a limb and makes touching or moving that limb seem intolerable, see your doctor to determine the cause. It's important to treat complex regional pain syndrome early.
Causes
The cause of complex regional pain syndrome isn't completely understood. It's thought to be caused by an injury to or an abnormality of the peripheral and central nervous systems. CRPS typically occurs as a result of a trauma or an injury.
Complex regional pain syndrome occurs in two types, with similar signs and symptoms, but different causes: I had shingles in November of 2013 and in January of 2014 my condition had deteriorated to the point of paralysis.
So what are the two types?
Type 1. Also known as reflex sympathetic dystrophy syndrome (RSD), this type occurs after an illness or injury that didn't directly damage the nerves in your affected limb. About 90 percent of people with complex regional pain syndrome have type 1.
Type 2. Once referred to as causalgia, this type has similar symptoms to type 1. But type 2 complex regional pain syndrome follows a distinct nerve injury.
I am Type 1 suffered after shingles and if you have ever had this illness you will understand the pain that it causes.
In many cases of complex regional pain, syndrome occur after a forceful trauma to an arm or a leg. This can include a crushing injury, fracture or amputation.
Other major and minor traumas — such as surgery, heart attacks, infections, and even sprained ankles — can also lead to complex regional pain syndrome.
It's not well-understood why these injuries can trigger complex regional pain syndrome. Not everyone who has such an injury will go on to develop complex regional pain syndrome. It might be due to a dysfunctional interaction between your central and peripheral nervous systems and inappropriate inflammatory responses.
Complications
If complex regional pain syndrome isn't diagnosed and treated early, the disease may progress to more-disabling signs and symptoms. These may include:
Tissue wasting (atrophy). Your skin, bones, and muscles may begin to deteriorate and weaken if you avoid or have trouble moving an arm or a leg because of pain or stiffness.
Muscle tightening (contracture). You also may experience tightening of your muscles. This may lead to a condition in which your hand and fingers or your foot and toes contract into a fixed position.
I have already started to experience some of these symptoms and in order to try and keep them at bay I keep myself as active as possible to that I am not left unable to walk or move my limbs. This will be my final outcome, I have come to terms with this. If I can prolong the symptoms for as long as I can then I prolong my value of life.
Prevention
These steps might help you reduce the risk of developing complex regional pain syndrome:
Taking vitamin C after a wrist fracture. Studies have shown that people who took a daily minimum dose of 500 milligrams (mg) of vitamin C after a wrist fracture had a lower risk of complex regional pain syndrome compared with those who didn't take vitamin C.
Early mobilization after a stroke. Some research suggests that people who get out of bed and walk around soon after a stroke (early mobilization) lower their risk of complex regional pain syndrome.
If I wake up and I am not in pain! My first question is, Have I died?
Everest – But why?
It was always my dream to climb Everest. As a young boy, I used to pretend that I was out in the wilds going for the summit. When I first fell ill this dream seemed impossible. I missed walking the most, not going to the shops but being outside and walking in the hills, the point that I felt most alive.
I climbed several mountains in a wheelchair just so I could gain back something of my past passion. I had by this point accepted my current condition and the situation of my life. This was no who I was. And I promise you unless you have ever suffered from a condition like CRPS, unfortunately, you may never understand why this was so important to me.
I completed the challenge after challenge raising more than £250,000 for charities based in around Wales. I wanted to show the world that if you put your mind to it then nothing is out of your reach.
My Physiotherapist asked me at the first ever session that I needed a goal, "what is it?" she asked.
My Reply was simple "Everest"
She smiled and said, "let's get you walking across the room first."
Crowd Funding my way to my greatest challenge yet.
If I am ever going to be realistic with myself, I fully understand that I will never be able to fund my climb to Everest Base Camp. And I also knew that with my condition I would need to take someone with me that understands my condition and can treat it as required. I would also need someone that could help relieve my mussels each day to get me through the pain. The answer was to ask Charlott if she would not only climb Everest with me but would she be willing to come as my masseuse and carer. She agreed and the idea of achieving my ultimate dream was once again a possibility. The next challenge was to find a guide willing to take me. Along came Andy from Evertrek who simply understood what I wanted to achieve and Dave, also part of Evertrek was completely game to why I was looking to do this. As someone who had suffered from Shingles, he had an idea of the level of pain I would have to deal with. As the challenge evolves day after day we both understood that my condition would be fighting me all the way. The idea of taking Charlott to assist in my muscular care was a massive positive and definitely a way of increasing my success rate.
The idea of crowdfunding the challenge came from a friend who once again understood fully my reasons behind the climb. I want to raise as much awareness for CRPS as possible and what the condition actually means to the sufferer. I know that in years to come and possibly not that far away I will be back in my wheelchair full time and once again Everest will be nothing more than a dream.
What will I achieve as well as the climb?
The aim is to show others that CRPS is a real condition, but you need to not give up and live for the moment. I will raise awareness for Burning Nights, the charity that works with CRPS sufferers like myself to help encourage them to set goals in their own lives.
My story will hopefully be shared so that others like myself can see that CRPS does not have to mean the end, even though as a sufferer all you think about is the pain. For many, they have not been able to deal with the pain. I was once in that dark place and searched endlessly for some kind of inspiration or drive to get me through the challenge of life that I was faced with.
For many, this may seem to be a holiday of a lifetime but for me, it will mean so much more! It's about the ultimate challenge, making a memory I can hold onto later on in life and showing others that with help from those around you nothing is impossible. I would not expect everyone to understand this, or why I would want to put my body through this much torture, however, my life is basically a time bomb against the inevitable deterioration of my neurological system so in reality, it is now or never.
If you would like to help you can do by simply Donating on our crowdfunding page.
Money raised will go towards Flights, insurances, the cost of licenses, the guides and Sherpas, food, and lodgings on the trek. Once all these areas are covered all remaining funds will be going to the charity Burning Nights.
www.seenobounds.co.uk
Burning Nights - CRPS Support
#CRPSaware
#CRPS
#CRPS UK
#CRPSawareness
#RSD/CRPS
Updates
4
7 months ago

Charlott was out training recently competing in the Black Mountain challenge. here is just one of her amazing photos.

Share this update to help us raise more

7 months ago

Share this update to help us raise more

7 months ago

So myself and Charlott have been training hard and getting in the miles. So who is Charlott and why is she such a massive part of this challenge for me? As part of my illness i suffer with massive pains in my legs, as the neurological system starts to work hard i like most start to get pain. For me however the pain is amplified and in come Charlott. I need massage and deep sports massage therapy is by far the best treatment. I am lucky that my amazing Partner is also my amazing massage therapist.

Share this update to help us raise more
j mcansh started crowdfunding
Leave a message of support
Page last updated on: 11/13/2019 22.39
Supporters
25
David Powell

Nov 13, 2019

Best of luck Jamie & Charlott - go smash it and enjoy the challenge as well. Thanks for being a inspiration and backing you to succeed.

Andy Ibbott

Nov 13, 2019

Go for it fella!!!!

Alex Mackenzie

Nov 5, 2019

Hi Jamie I first met you and Charlotte on Saturday at the Burning Nights conference where I did say I would donate £50 but I decided to donate £100 instead

Martina Beckett

Oct 13, 2019

Best wishes, Jamie!

peter selkirk

Sep 1, 2019

Hi Jamie, great to meet you last night. What a fantastic challenge - good luck to you and to Charlott.

Morgan Richards

Aug 26, 2019

Good luck tackling Everest!

Elinor Jones

Aug 24, 2019

Good luck!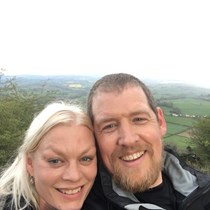 Become a supporter
Help j mcansh raise more
About the fundraiser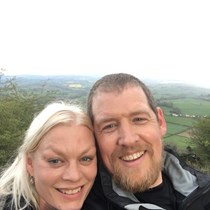 j mcansh
Who are we? I am Jamie AKA See No Bounds and my partner in crime is my better half Charlott who also helps to care for me. Why Everest? Its a dream of both of ours and the aim is to put CRPS on the map.