£253
raised of £5,000 target by

13 supporters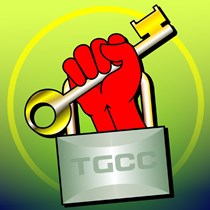 Suneel Rana
We're raising £5,000 to NHS Mental Health Wards 'Making Recovery Easier' Aiding Service Users in Acute & Feeding Those in Need
Crowdfunding is a new type of fundraising where you can raise funds for your own personal cause, even if you're not a registered charity.
The page owner is responsible for the distribution of funds raised.
Story

Challenge #2 'Give Back & Go Extra... Toppings'
Level: Making Recovery Easier 👨‍⚕️🍕🔒
~Introduction~
Please take a moment to watch the Game Changer Challenge #2 Explainer / Intro Video if you haven't already.
~What are we asking for?~
We are asking for at least a £4 donation (£2 per cause) as many nominations and exposure as possible. And if you really want to get stuck in then a game changer video (explained in the intro video).
Each Game Changer video is equivalent to £20 cash
~My Story~
To:
Considering how fortunate I am sat here writing this, appreciating the feeling of having total capacity!.... I mean, going from a successful, happy go lucky Dad, to an unrecognisable shell of my former self.
Experiencing a serious case of psychosis (marijuana induced) of how I can only describe as, ' clashing of different types of realities all superimposed with this one!'...
Something nobody can ever prepare you for.
Eventually being diagnosed with paranoid schizophrenia due to the severity of my symptoms, which was changed to 'recovering psychosis after showing significant improvements.
Not to forget to mention the extreme side effects of the medication (which i happened to just be more sensitive to). Developing akathisia, where you are burdened by the 'involuntary compulsions' of continuously moving around. All combined rendered me powerless and suffering like I've never imagined or thought i'd ever know.
Very challenging times indeed.......
Long story short, I ended up being one of those very lucky ones:
A. Who experienced the joy of being in a rehab ward after nearly one year in acute.
B. Escaped reliance on 'the system', and fortunate enough to be able to recover well and try and pick up where I left off from.
Which nicely leads us all the way to the present:
Symptom & Diagnosis free! Psychosis gone just as quick as it came!
The most distressing, yet liberating roller coaster ride of my life...Which I may not of survived at all, if staff werent able to go the extra mile for me at crucial times.
Doing the best I can, in every way I can..... This is where the Going Extra comes in :)
A side note on marijuana and I: I just happen to be one of those types of people to have a severe reaction to it.
After being diagnosed with psychosis, I discovered that there is a link between the two and its more common than we're currently aware of socially.
Great awareness / success stories about people living with the experience of active psychosis. 👇
'Things I see living with Psychosis' ; https://www.youtube.com/watch?v=vCofsyWAaPA
'The Story of Paul Alexander' - Pro Skater: https://www.youtube.com/watch?v=d09soDoUvaw--
Psychosis is a symptom not a disease, it can be cured and is more common than you think........If you feel you maybe suffering with psychosis (hearing voices, hallucinations, delusion, suspiciousness, depressed mood etc) then please do not be afraid to get help, there is much support out there. The sooner its addressed, the better. Believe me, Its not worth the risk!
~NHS - ELFT Mental Health~
Major cut backs have been made.
ELFT have shutdown some key 'rehab' wards, which means all services users are left with no choice but to go into acute wards. Not an ideal place for every service user.
The sad truth is that the attributes & benefits found in rehab wards are either non existent or very limited due to budget cuts.
Benefits of a Rehab Ward:
Less users in a confined space, sense of greater personal space. A 'homely' environment, ideal for facilitating a sense of well being.
More 'one 2 one' time and instant engagement with staff (General chit chat, concerns, requests), time for being heard and understood.
Full time schedule, activities, therapy sessions, sports, outings! Even cooking along side staff to prepare evening home made meals for all to eat.
A sense of family.
~What Area's are We Looking To Fund~
Well, we're going to have to improve on what we have available to us in the acute wards:
Highlight what we are lacking & see what we can introduce to cater.
Converting rooms into multipurpose rooms / Meeting / therapy / mediation
Equipment - massage chairs, jewelry making sets, gardening.
Outdoor activities - In turn will create more personal space for those who are unable to leave.
Services such as coaching, activity therapy.
Workshops such as Art & Music.
Aid in other Occupational Therapy Sessions.
~Staff & Dealing with Hectic Atmosphere~
The staff to service user ratio is high in comparison to rehab wards. Leads to staff having to be stretched out at times.
The result, staff mostly having to take more of an reactive role.
Seeing from personal experience (rehab ward), Creating a comfortable working environment is achievable.
Having more outlets for service users in structured ways, naturally allows for more positive engagement.
I'm working directly with some experienced members of staff, who were also my former carer's.
I know how passionate they are and how they try their best everyday to work with what is available.
Your donations will help staff work with more ways to get involved with people under their care.
~A most definite Hotspot~
Its a well known fact that many return cases follow the same type of pattern:
Get ill / Relapse > Hospitalised > (Well enough to leave, but at high risk of relapse > Relapse > Repeat.
We're researching an online platform specifically to cater for those whom fall into this category. i.e website service, online communication, information, connections with helplines.
~Mental Health~
As you maybe aware the term Mental Health is a very broad one. It can easily be misunderstood, which can cause conflictive ideas.
In some cases, sheer desire for self betterment can be the greatest catalyst to lead you well on your way to recovery. However, in more acute cases the knly strategy is to learn how to cope best.
Succeeding in creating a conducive environment to aid therapy and promote self confidence is one of our aims.
I have no doubt in my mind that having the resources and environment in the rehab ward greatly aided in my speedy recovery.
~What Are We Looking To Achieve~
£2500 will go to ELFT Mental Health Wards in Luton.
Some key appointed staff (who have kindly offered to invest their own time to the cause), past / current service users along with myself are currently looking into where best we can use the funds. Area's of more focused one2one time with service users, towards therapy rooms, equipment, online service user platform and additional activities. Still early doors yet, will keep you all posted.
£2500 Feeding those in need - Basically get as much food as possible with the amount
I have found mental health issues and homelessness to be closely linked. Bottom line is everyone should be able to eat, and everyone deserves a cheeky Dominos from time to time ;)
Local charities maybe involved, volunteers required to help with services.
The Additional up £2500 from Dominos Pizza Dunstable if we raise the full £5000 + 500 Game Changer Videos
I've been working part time with Dominos Dunstable for the past 4 months.
The Dominos culture is that akin to a close nit family. They're keen to actively get involved to support us and other charitable causes.
~That's Dinner for an extra 400 People~
In the spirit of the challenge we'd like to get our hands dirty (will be clean when serving food :D) The Game Changer Challenge are looking for volunteers.... Dates not confirmed yet - If interested please inbox @TGCChallenge on facebook. Look forward to hearing from you.
The Game Changer Challenge is an open & interactive platform: All ideas, suggestions, input etc etc are very welcome. So please feel free to join in 👍
Be sure to follow on social media to see the impact of your videos & donations.
Thanks for listening, we appreciate the support & input.
Best Regards,
With Love & always with the deepest appreciation of recovering!
Suneel Rana #tgcchallenge #makerecoveryeasier <3
Email: the_game_changer_challenge@outlook.com
The Game Changer Challenge🏆
Informative & inspiring Ted Talk by Cecilia McGough - Diagnosed with Paranoid Schizophrenia
'I Am Not A Monster'- https://www.youtube.com/watch?v=xbagFzcyNiM
Disclaimer: The Game Changer Challenge is not a registered charity. The Funds will directly be in my control(Suneel Rana) and I myself will be responsible for the logging & distribution of the funds. Every penny will be accounted for to protect the integrity of myself and mission statement of The Game Changer Challenge. Also to show our supporters the impact of their donations, this information will be readily available to view.
Justgiving total fee's are £322.50 - Actual Total Will Be £4667.50
Updates
0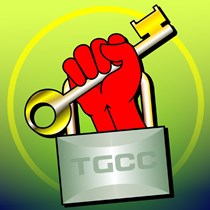 Suneel Rana started crowdfunding
Leave a message of support
Page last updated on:

11/12/2018

10:19 PM
Supporters
13
simon robinson

Nov 7, 2018

Pool comp donation

Jason Blewitt

Aug 13, 2018

Your story is inspirational dude. Good luck hitting your targets, very impressive (:

Rachael Hern

Jul 19, 2018

You go gurl 😉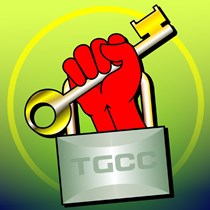 Become a supporter
Help Suneel Rana raise more
About the fundraiser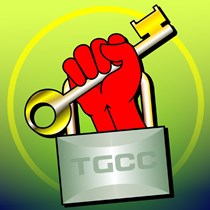 Suneel Rana
The Game Changer Challenge🏆 In the name of fun, personal achievements & inspiration. Steppin up, fundraising for cause & community! #tgcchallenge 🔑✊🔥 Be sure to follow on social media to see the impact of your game changer videos and donations ~Please Share~