Remembering
Charles Walter Roberts
Our fundraising achievements in memory of Charles Walter Roberts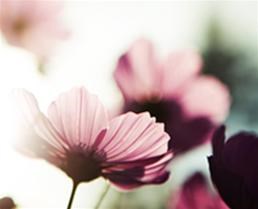 About Charles Walter Roberts
Born on: 06/06/1925

Died on: 29/03/2015 , 89 years old

Lived in: Beaulieu
Charities we're helping
1
skip to charities section

Remap
Our latest donations
10
skip to donations section
Donation by David

In memory & thanks to Dad.

£100.00

+ £25.00 Gift Aid

Donation by Mike Roberts

Thank you Dad and thank you everyone else who has donated to this worthwhile charity
Our fundraising pages
1
CharlesWalterRoberts

We regret to inform everyone of the death of Charles Walter Roberts on 29 March 2015

Total so far:

$688.23
Donations made in memory of Charles Walter Roberts
10
Donation by Davidto gillian's page on 26/06/2015

In memory & thanks to Dad.

£100.00

+ £25.00 Gift Aid

Donation by Mike Robertsto gillian's page on 18/06/2015

Thank you Dad and thank you everyone else who has donated to this worthwhile charity

Donation by Janet Widdowsto gillian's page on 15/06/2015

We will miss you Charlie and thank you for being you!

Donation by Alison Ramageto gillian's page on 28/05/2015

Charlie, a kind and gentle man and good friend to my parents for over 50 years.

Donation by Joan Williamsto gillian's page on 20/05/2015

This to a charity he enjoyed making a difference. Thank you Charles for your kindness and generosity to me and to Lloyd.

Donation by June & Tim Perfectto gillian's page on 15/04/2015

We will miss you Charles. The best neighbour ever - nothing was ever too much trouble and you were always there for me and my children who have always and will always value your support.

Donation by Mr and Mrs Pooleyto gillian's page on 14/04/2015

Donation by Carole Dukesto gillian's page on 14/04/2015

Dear Charles, a kind, warm, and absolutely charming gentlemen and friend. What a wonderful contribution he made to this very worthwhile charity.

Donation by Maggie Bracherto gillian's page on 13/04/2015

I was very saddened to hear of Charles' passing. Being an OT of the 'old school', I hold all members of REMAP in high esteem and know from colleagues at the Southampton panel how valued he was.

Donation by Kathryn Percyto gillian's page on 10/04/2015

A charmingly modest very dear friend to Pam and Michael. They enjoyed shared Sunday lunches, Monica's cooking and occasional on board gin and tonics.
Charities we're helping
1
Remap

Our work can give the joy of independence, help people with disabilities reach their potential and achieve ambitions thought to be impossible. Our 900 skilled volunteers design and make or adapt equipment to do just the job our clients want it to do and everything is provided free of charge.