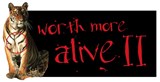 Event: Paul Goldstein's fundraising
Paul Goldstein
£22,738.50 raised of £25,000.00 target
249 donations
My Target:
£25,000.00
£22,738.50 raised so far
Donate
How to make a donation
Donate online at - www.justgiving.com/worthmorealive2
By mobile internet Scan this code on your smartphone to go straight to Paul Goldstein's page.
By text message to donate £10 Text QYNL72 £10
to 70070
Story
Worth More Alive ll
18th April
The morning after:
I think I have a pair of legs but I am not so sure ... the pain, the satisfaction, the crowds, the support and of course the tiger.
Full report to come; thank you to the whole tiger massiv that supported all week and again turned up in vociferous numbers in a sun-baked London yesterday.
15th April
...One to Go
Today Cardiff was pained in 6.33. This was an easier course than Manchester but easy is a very relative term. 
It was also brilliantly policed by Louisa, making sure her charges took no wrong turns. 
The three musketeers forming the support peloton today were the fleet-footed Simon, who could have run two more circuits, the supposedly unfit Alun, and of course the stalwart Terry. 
Among the other supporters were Sandi and Hazel who cropped up at a dozen spots over the course with seemingly endless gastronomic care packages. 
We're in a world of pain right now. I don't quite know how Alun managed it on his limited training but manage it he did, and I take my hat off to him.
Terry and I have the small matter of London to monster on Sunday.
Hopefully the emotion of it all and half a million supporters will be enough to see us through. 
I speak for everybody involved in this campaign by saying that we are overwhelmed by the generosity of donations on the Just Giving site.
The Cardiff presentation was no different last night. It still matters. They're still very much worth more alive.
13th April
Two down .... 
Was complete agony for most of yesterday although if it had been a few hours later it would have been one hobbling predator amongst 70,00 blue and red fans. I posed in front of the holy trinity of Best, Law and Charlton in the shadow of the field of dreams yesterday. The holy recovery trinity is physio, ice and rest, the last of this convalescing triumvirate is in short supply. However, I'm still mobile ...... think I might take Monday off.
11th April
Thank you to all those supporters at the Brighton Marathon and those who came to the do the night before, it makes SUCH a difference.
Too hot and too heave, but two ice baths and one session on the slab later I feel as though this still might happen.
7th April  
It's funny how things come around so quickly. In three days this whole idiotic caper starts. I have three H's to concern me - hamstring, heat and hernia. Tigers have a lot more to concern them. A huge thank you to the support team who is cajoling me through this and also to all those who have contributed so generously at a time where there are so many worthy causes.
..............................................................................................................

This is going to hurt, but it matters, last week I spent a week at Bandhavgarh, I saw tigers, this park is still a stronghold. Just. It has to stay that way ...... see you on race day
Last year kind supporters of my marathon bid were staggeringly generous in donating £22,000 to the
Exodus charity project in Bandhavgarh
. This sort of money makes a huge difference to local people and of course, by default tigers. This year I plan to go four better. Training has started in earnest and in April I plan to run just over 100 miles in a week. That will involve four marathons - in Brighton, Manchester, Cardiff and then finishing with London. Brighton and London are official marathons and the other two will be on my own (although already people have come forward saying they will join me.)
Needless to say it will be in the tiger costume. I have said this before but it is worth re-iterating ' this will hurt, but it is nothing to what these brutally striped predators are going through'.
Tigers matter to me as they do to millions of others. Big, fancy tiger forums, held (absurdly) in casinos and smart hotels do not achieve anything. There are more tigers today in deep freezes in Chinese 'holding facilities' than there are alive in the wild. They do still live in certain areas of Asia although the idea of tiger corridors between Bhutan and Nepal is fanciful nonsense. They can survive. Their plight needs publicity, the perpetrators of this hideous cull need shaming and most of all the consumers who buy illegal tiger bodily parts for medicine need to understand that the cures do not work.
03 February 2011:
Just back from
Sri Lanka
where some marvellous leopards and simply staggering Blue Whales got completely in the way of some warm weather training. However I did put in a few hard miles barefoot on the sand which ws great. Stomach muscle strain, calf rumbling and hamstring mumbling, but still just about above the infirm level. Nine weeks to go, other runners seem in good shape too, the shirts have arrived the numbers are filling for the lectures; it is beginning to feel a bit more real now.
A friend of mine digging deep in his pocket for the campaign said a few words, they will stay with me: 'This is madness Paul, you know it is, but it is magnificent madness'. You will hear that phrase a lot. Thanks to all people who have donated, it will be a long battle this one but with an end, the war for the tigers goes on.
I will keep you informed of all developments, thank you for reading, thank you for supporting. The tiger candle can still be ...........................
burning bright.
For more information, visit the Exodus Worth More Alive II page.
Quick link here to a few thoughts on the back of the BBC's Broken Tail documentary.

..

22 March 2011:
It's close - frighteningly close. In a month's time this mammoth marathon madness will be over. There's a little bit of graft to do between now and then.
Training has been good and international – most recently in Antarctica. Excitement levels are building; the spirit is strong, the flesh not yet weak. I fly to India this week and plan on doing some more hot weather running as well as hopefully meeting the striped reasons for this campaign. A lot of people have been asking where the money is going and I can tell them that it will provide a ten-year compensation war chest for those poor farmers who lose cattle to tigers. It will also help towards some chain-link fencing to protect the most vulnerable villages. These may not be sexy targets but they are effective.
Perhaps it may attract more PR if we roped in some halfwit C-lister and got him or her to cry about the tiger's demise then spent thousands on sending them to Bandhavgarh where they could patronise and dumb down everything they touch or see. They could then peddle some romantic notions between crocodile tears on how to save them. However, in the long run practical solutions have much longer legs than cloying disingenuous celeb-based nonsense.
A huge thank you to all those who have donated in tough times for any charity. Another thank you in anticipation for those yet to do so via Just Giving and also a mention of the updated Youtube video (out of office hours!) to watch and show to anyone you know. I very much look forward to meeting those of you coming to the lectures or to watch the marathon madness in progress:
Brighton evening presentation – 09 April
Brighton marathon – 10 April
London evening presentation – 11 April
Manchester marathon – 12 April
Manchester evening presentation – 13 April
Cardiff evening presentation – 14 April
Cardiff marathon – 15 April
London marathon – 17 April
Whilst I'm in the thanking mood, a huge nod of respect to the support cub runners: Terry (all four!), Ben (Manchester and Cardiff), Andrew (London), Alun (Cardiff), Simon (Cardiff) - this would not be happening without this sort of support. Also Louisa and the team here at the office have had the unenviable task of organising this campaign with an increasingly irascible Paul!
Let me finish with some simple facts:
Age – 48; hamstring - shabby; calf - much scar tissue; shoulder - 20-year-old niggling injury; hernia - small. Miles to run 109. Put against this an animal that is poached for every part of its anatomy, a magnificent predator that treads a precipitous tightrope between eradication and survival. An animal that, despite those loathsome pirates that accelerate its slaughter, is ... worth more alive.
See you on race days...

25 March 2011:
Am off to India tonight, training going well, hope to get a few glimpses of this remarkable predator. Click here for latest update.

Raising money for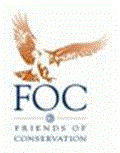 Charity Registration No. 328176
International wildlife charity working with communities around the world to protect endangered species and habitats. The Charity recognises that if conservation programmes are to succeed then the needs of local people are kept in balance with those of endangered species and habitats.
Raising money for
Charity Registration No. 328176
Donations
249

You are doing a fantastic job to help save these beautiful creatures. Well done you.
Donation by GLENDA TAYLOR on 31/10/11

From LensesForHire - £2 for each telephoto lens hire in April/May. I didn't expect so many when you talked me up from £1 - but it's for a great cause.
Donation by Stewart Robertson on 31/10/11

Well done Paul, i believe that saving the tiger should be a top priority us all.
Donation by michael skittrall on 12/10/11

Donation by Jonathan Aubrey-Smith on 16/09/11

Donation by Neil Broomfield on 02/09/11

Donation by Manc Massive' on 13/07/11

Donation by Edinburgh with Stripes' on 13/07/11

Donation by Exeter 4 Tigers' on 13/07/11

Donation by Exter 4 Tigers on 13/07/11

Well done. Thank you for caring. All power to you.
Donation by Simon Chambers on 07/07/11

Fantastic Achievement, a Great Cause, well done!
Donation by Stuart Turgis on 03/07/11

Raised at Brighton presentation in April
Donation by Brighton on 02/07/11

Raised at Cardiff presentation in April.
Donation by Cardiff on 02/07/11

Well done matey!
Donation by Yonni Wilson on 30/06/11

Donation by London Presentation on 23/06/11

Paul, well done.
Donation by Hugh on 16/06/11

Well done Paul - I think a tiger was the only big cat we didn't see last week. Clare
Donation by Anonymous on 15/06/11

Paul, you are truly inspiring - well done! The tigers struggle to survive is made a little easier due to people like yourself.
Donation by Alison Gilbert on 31/05/11

Well done Paul. Tigers need people like you. Keep up the good work. I'm sure you'll make your target.
Donation by Joy & Rex.(The Old Folks!) on 30/05/11

A very worthy cause
Donation by Ian Elder on 19/05/11

Well done Tiger!!
Donation by Annabelle Jackman on 17/05/11

Top work Paul
Donation by Capt. Khlebnikov on 11/05/11

Well done Paul, an amazing achievement for a very worthy cause.
Donation by Ginny Scholes on 08/05/11

Well done!
Donation by John Wimbleton on 06/05/11

Donation by Anonymous on 06/05/11
Donation summary
* Online donations£22,388.50

Offline donations

£350.00

Text donations

£0.00
Tear me off and take me home