Preview of your final page
Yimby
Project owner

Ashton Bears
We're raising £1,000 to Rebuild our Bear Clubhouse destroyed in a fire because we care about the people of ASHTON
Amount Raised

£1,322

Target

£1,000

days left

0
---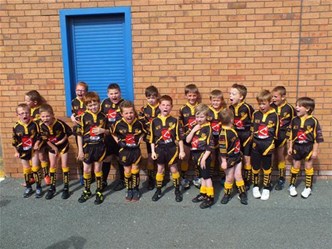 Ashton-in-Makerfield, United Kingdom
---
What's the problem we're trying to solve?
Our clubhouse was destroyed by fire on 9th February 2014. We need new clubhouse facilities through donations and possible grant funding.
Why do we care about this project?
We have been established in the Ashton area since 1987. As a club we care passionately about offering opportunities for local children to be able to take part in physical exercise and provide them with a sense of belonging and community spirit.
How will the money be spent?
We need £100,000 altogether to rebuild our clubhouse that was destroyed by fire on the 9th February 2014. The first £200 will be spent on making the existing site safe, demolition of the existing building which is in an unsafe site, complete ground works to set up the new clubhouse. This will enable us to provide better facilities for all the kids and adults involved in our club.
When will we see the difference?
The Ashton Bears will rebuild and we will rise from this adversity stronger and better. Watch this space
---
About me
Ashton Bears
Ashton Bears is an amateur rugby league club based in Ashton in Makerfield. We currently offer sporting opportunities fof over 250 local kids and adults to enable them to participate in sport in a fun and caring environment.
Leave a message of support