Preview of your final page
Yimby
Project owner

Sarah Lacey
We're raising £20,000 to pay for Jo's medical expenses because she has 2 terminal illnesses & needs our help
Amount Raised

£33,914

Target

£20,000

days left

0
---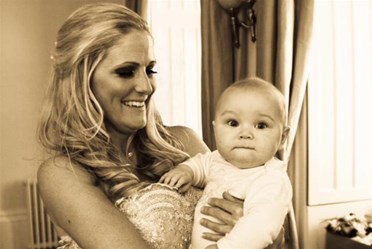 ---
What's the problem we're trying to solve?
We are raising funds for Jo, a 36 year old mummy from Exeter, to have life saving treatment for two terminal illnesses, a rare heart & lung disease called pulmonary hypertension & lymphatic cancer. Sadly Jo is unable to have treatment for cancer due to suffering from PH, her heart & lungs are too weak to cope with chemo, plus Jo is not able to go on the transplant list because she needs to be 5 years free of cancer. Jo is the only known person with these 2 diseases... But there is hope..
Why do we care about this project?
Jo is a beautiful young mother to her little little boy Rudey, she is kind, gentle & loved by all who have ever had the pleasure to meet her. Jo has already had a huge tumour removed and was given a 50% chance of survival… She is battling this with all her strength, this low risk treatment could help us save our gorgeous girls life. Jo is quite simply the most incredible friend and mother, her heart may be poorly but it is made of gold. There are no words to express how much we all love her.
How will the money be spent?
We aim to raise £30,000 plus, to send Jo for immunotherapy at 'The Better Being Hospital' in Thailand, where a specialist Dr believes it is likely he can cure Jo. It is possible that this treatment could stop both the Cancer & The PH in its tracks. If we are lucky enough to raise the money needed, we will fly Jo out to Thailand immediately where we will stay for 45 days whilst Jo receives treatment. This really is our only hope, every penny will go towards helping Jo and her flights abroad.
When will we see the difference?
We will keep all our supporters updated on the 'Breathe For Jo' Facebook page. Jo's campaign 'Breathe For Jo' is being covered by the Express & Echo weekly and regular updates will be on the BFJ Facebook page. Breathe Fest is being held in Exeter City Centre 11th//12th July all proceeds will go towards the BFJ campaign. Breathe For Jo https://www.facebook.com/pages/Breathe-for-Jo/1467271646 Breathe Fest https://www.facebook.com/pages/Breathe-Fest/1410017065929186?ref=hl www.breathefest.com
---
About me
Sarah Lacey
Jo & I met ten years ago in club, I lost my shoes & she helped me find them! We have been best friends ever since! Myself & all of Jo's close friends & family are working as hard as we can to raise the funds we need. Please do change your facebook profile pics to the BFJ logo x
Leave a message of support