Preview of your final page
Yimby
Project owner

Mumsnet Giving Week
We're raising £1,000 to help Free Cakes for Kids because no child should go without a birthday cake.
Amount Raised

£998

Target

£1,000

days left

0
---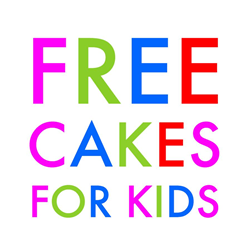 ---
What's the problem we're trying to solve?
Free Cakes for Kids UK is a network of independent community projects that is 100% voluntary. Our 84 groups all over the UK provide wonderful home- baked cakes to families in need via enthusiastic volunteers who sign up to their local groups. Each group is run by a local volunteer coordinator who finds families who may request a cake for their child. The Free Cakes for Kids UK Network provides support to new and existing groups. We want to help more communities to set up their own group.
Why do we care about this project?
We want every child to have a birthday cake. By supporting coordinators we can help them to set up their own groups, find families in need and bake wonderful cakes. Improving networking between the coordinators allows them to support each other. This is done via social media, video conferencing and our annual Network Day. We would love to be able to provide further opportunities for our volunteers to develop their groups and funds raised via Mumsnet would be invaluable in allowing us to do this.
How will the money be spent?
The annual Network Day is a chance for coordinators to share information on how to successfully run their groups. Each Network Day costs £1000 to run. We want to revamp our website, to include information for families requesting cakes, partner organisations and volunteers. This would include an online area with resources and training materials for group coordinators and their volunteers and an online forum for groups to discuss any questions or points of interest. This will cost £3000.
When will we see the difference?
We'll get to work on this as soon as the funds are received, and we'll be working with Mumsnet to let you all know about the impact your pledges have made!
---
About me
Mumsnet Giving Week
Free Cakes for Kids is a community service to families who find it difficult to provide a birthday cake for their child. All activity takes place in local groups that are organised independently by local volunteers.
Leave a message of support