Preview of your final page
Yimby
Project owner

Kettering Town Poppies Supporters Trust
We're raising £20,000 to save Kettering Town Football Club because the club is a vital part of our community
Amount Raised

£19,428

Target

£20,000

days left

0
---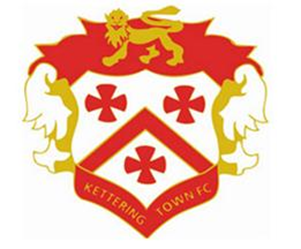 Kettering, United Kingdom
---
What's the problem we're trying to solve?
Kettering Town FC was recently handed a winding up order following a ruling in the High Court. We've lodged an appeal and are awaiting our final court date; this should be in the next two weeks. In the meantime, it's down to us, the fans, to find the funds to save our club. Not only that, but we'd love the support of football fans from across the UK to pull together and stop another club from going under.
Why do we care about this project?
As football fans, we all know how much supporting our team means to us. Kettering Town FC has a rich history dating back to 1872: we have reached the first round of the FA Cup on forty-one occasions, and have also appeared at Wembley twice. In 2013, we moved to Latimer Park in Kettering. We've gathered a loyal set of fans during this time, and it would be devastating to see this history lost. With your support, we can stop this happening.
How will the money be spent?
We need £58,000 in total to save our club and eradicate our debt. We've already managed to raise some funds offline, so the target for this page is £20,000. The way that JustGiving projects works means that no donations will be taken from your accounts until we hit the target, so if we don't reach our goal then you will not be charged. If we reach £20,000 but our court appeal fails, we'll pass all donations to the local charities supported by the club.
When will we see the difference?
You'll be able to see how well we're doing by keeping an eye on this page – please share the link with your friends and family by email, on Facebook and Twitter (and remember to include #SaveKettering in your message). As soon as we get our court date we'll know our ultimate deadline, so we'll post this as an update as soon as it's received.
---
About me
Kettering Town Poppies Supporters Trust
Please help us save Kettering Town FC
Leave a message of support