Preview of your final page
Yimby
Project owner

Sarah Siddall
We're raising £200 to help send Ailsa and Izzy to Disneyworld because time is precious
Amount Raised

£3,665

Target

£200

days left

0
---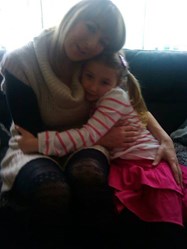 Manchester, United Kingdom
---
What's the problem we're trying to solve?
Like many of Ailsa s friends i have been shocked and saddened by the recent news of Ailsa being diagnosed with Motor Neurone disease. Ailsa is being incredibly brave and is determined to make the most out of every day. Im not able to solve the problem. But like myself people are desperate to help in any way they can but dont know how. People have suggested setting up this just-giving account so they can give a small amount they can so here it is!!
Why do we care about this project?
I have known Izzy since she was born. She is clever and lives life to the max just like her mum! Time is precious and I know that Ailsa would love to take Izzy to Disneyworld with her family and see her head absolutely explode with excitement. It would create lovely memories for izzy. Ailsa feels that there is limited awareness and research on this disease and is determined to change this by creating awareness through the media which will benefit future generations.
How will the money be spent?
The £200 will be spent on the deposit for the trip. The holiday to disneyworld in total comes to £5000. This is including tickets to the theme parks. The rest of the money will be raised by the charity ball we are holding at the end of October where we will be selling 300 tickets at £10 each then the reminding £800 will be raised by a charity head shave and a sponsored bike ride. Any money raised above target will go on making the trip more affordable I.e paying for food or upgrading the hotel
When will we see the difference?
When we see the big smile on their faces when we get them to Disneyworld which I know we can do!! And I know Ailsa is going to be a passionate spokesperson on behalf of people with Motor Neurone Disease and change things for the better.
---
About me
Sarah Siddall
I am Izzy's auntie and have know Alisa for around 8 years.
Leave a message of support