Raise more money, change more lives.
You can count on us. Grow your charity or school on the world's leading fundraising platform.
Sign up Now
View our Solutions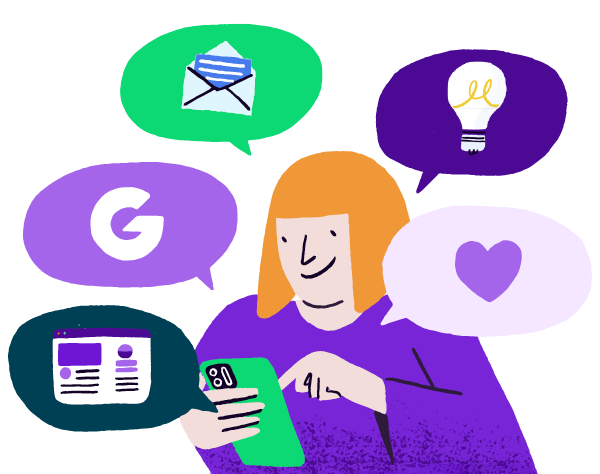 22m users 
in 160+ countries
 $6 billion+ 
raised so far
 25,788 
charities worldwide
One powerful toolkit for all your fundraising
From peer-to-peer fundraising and individual giving to reporting and CRM, when you join JustGiving, you get all the tools and insights you need to raise more money. Here's the highlights…
Campaign Pages
Bring all your fundraisers and donors together in one central hub. Launch a campaign in minutes and crowdfund the money you need for a specific project or appeal. We'll add momentum by promoting your campaign to those in our 22m community most likely to care.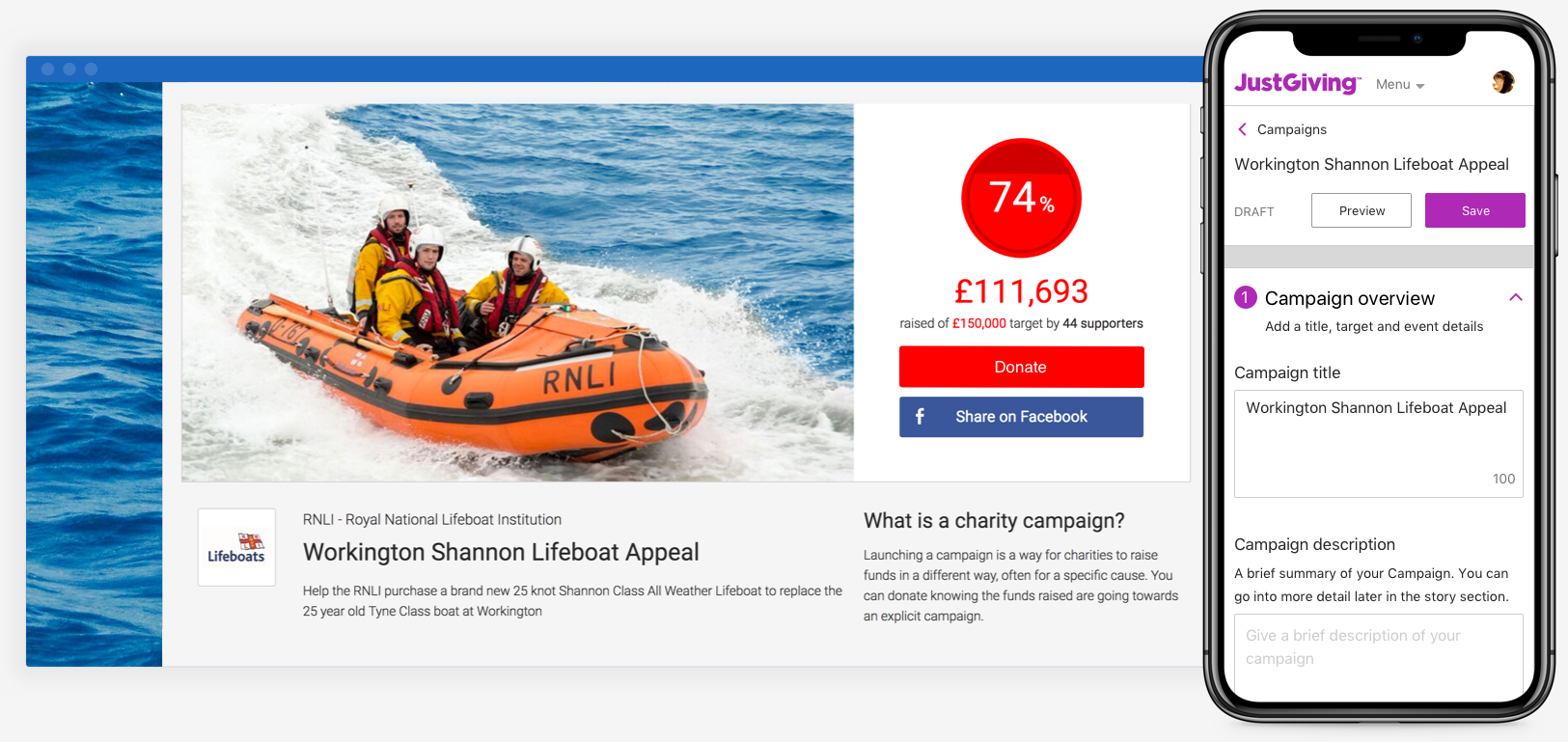 Fundraising Pages
Tailor fundraising pages with your brand colours and customised story to help people raise money and spread the word about your cause. We make sure every fundraiser has the right coaching and tools to smash their fundraising target.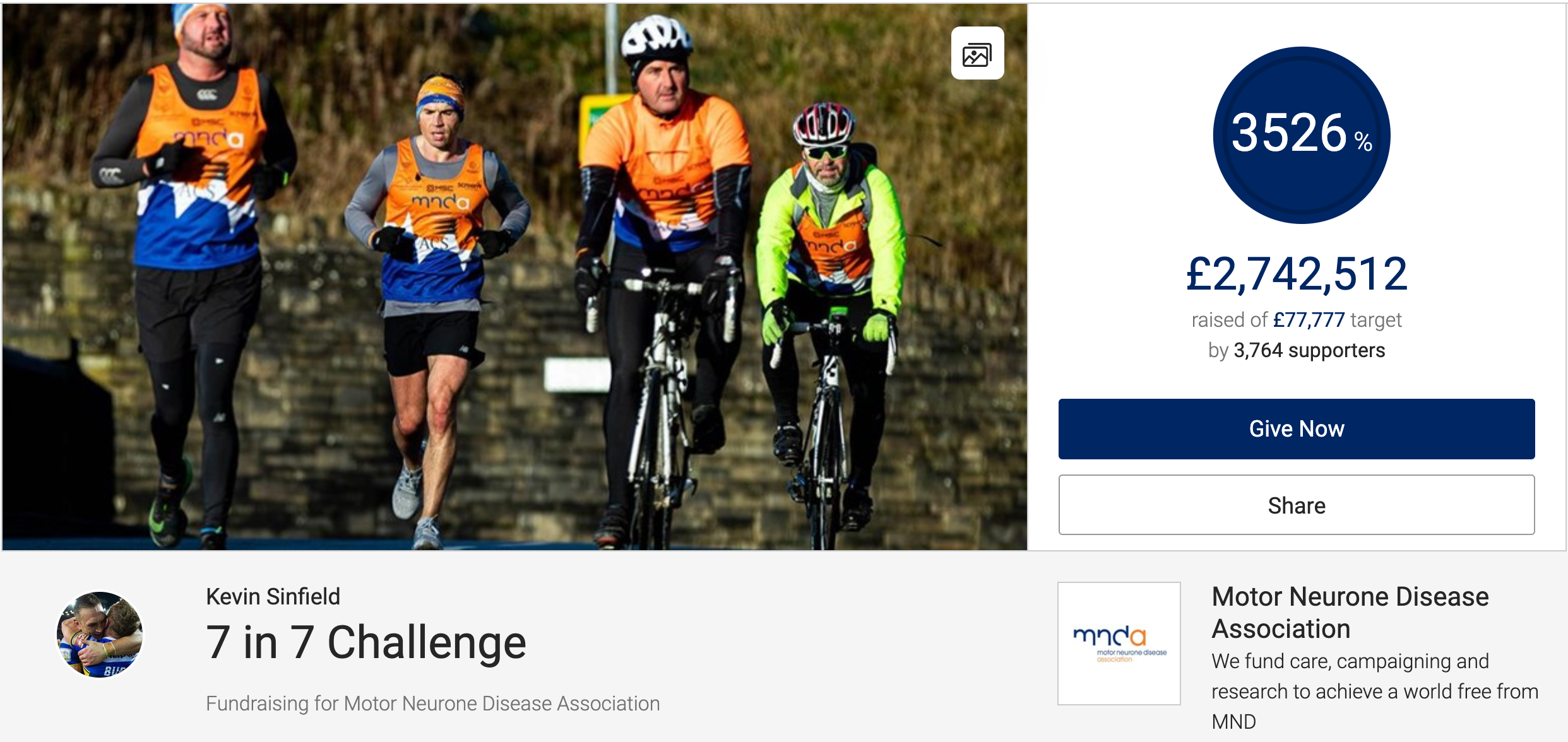 Donate Buttons and Widgets
Get a lightning-fast, mobile-friendly donation flow on your very own website with a Donate Button. People can donate in one of nine leading currencies via credit/debit card or PayPal.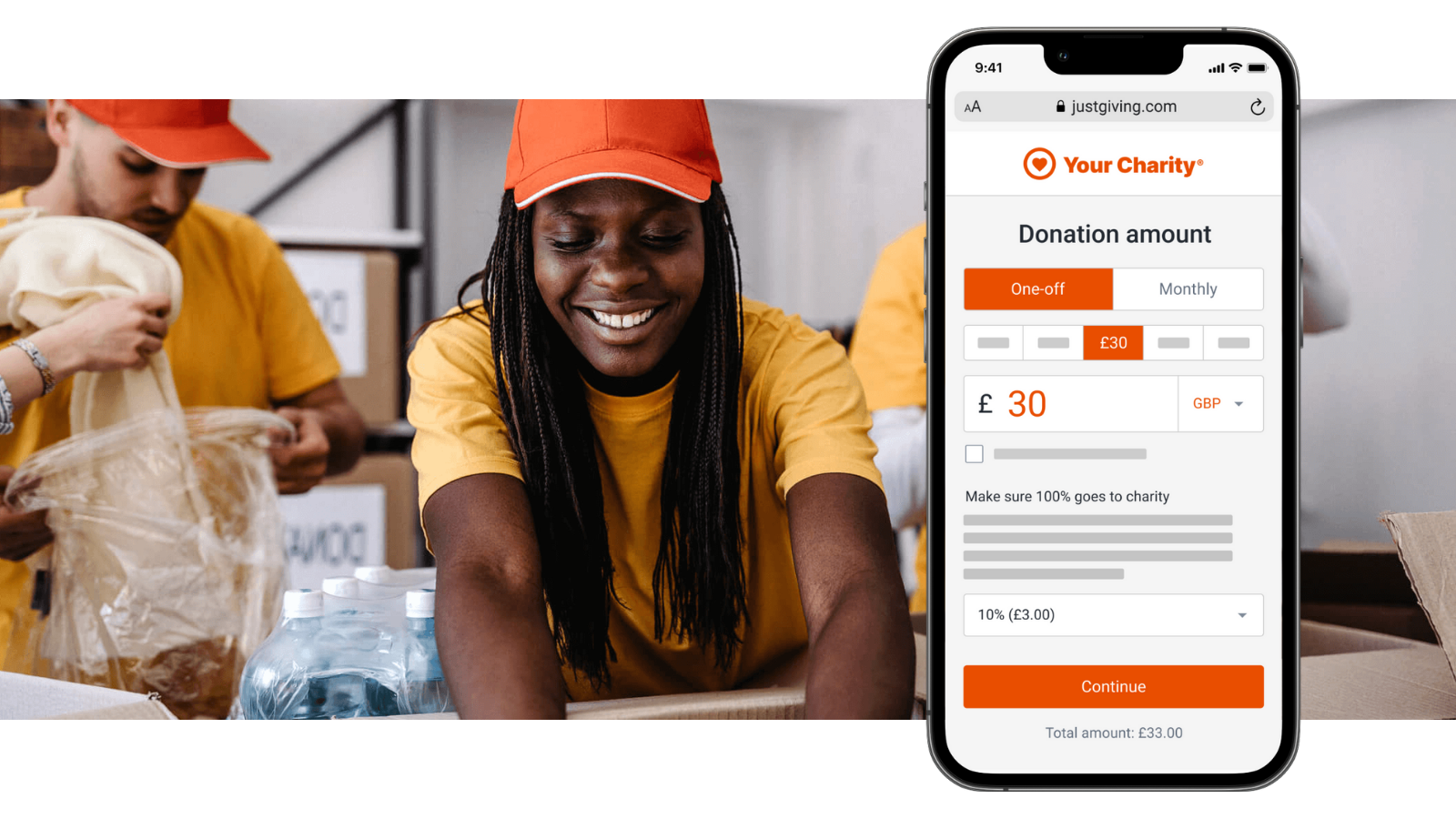 Insights and Reporting
Whether you need a simple reporting tool or something more advanced that connects with your CRM database, we'll help you be smarter, faster and more efficient. And we'll send you fresh insights about your performance each month so you can learn and grow.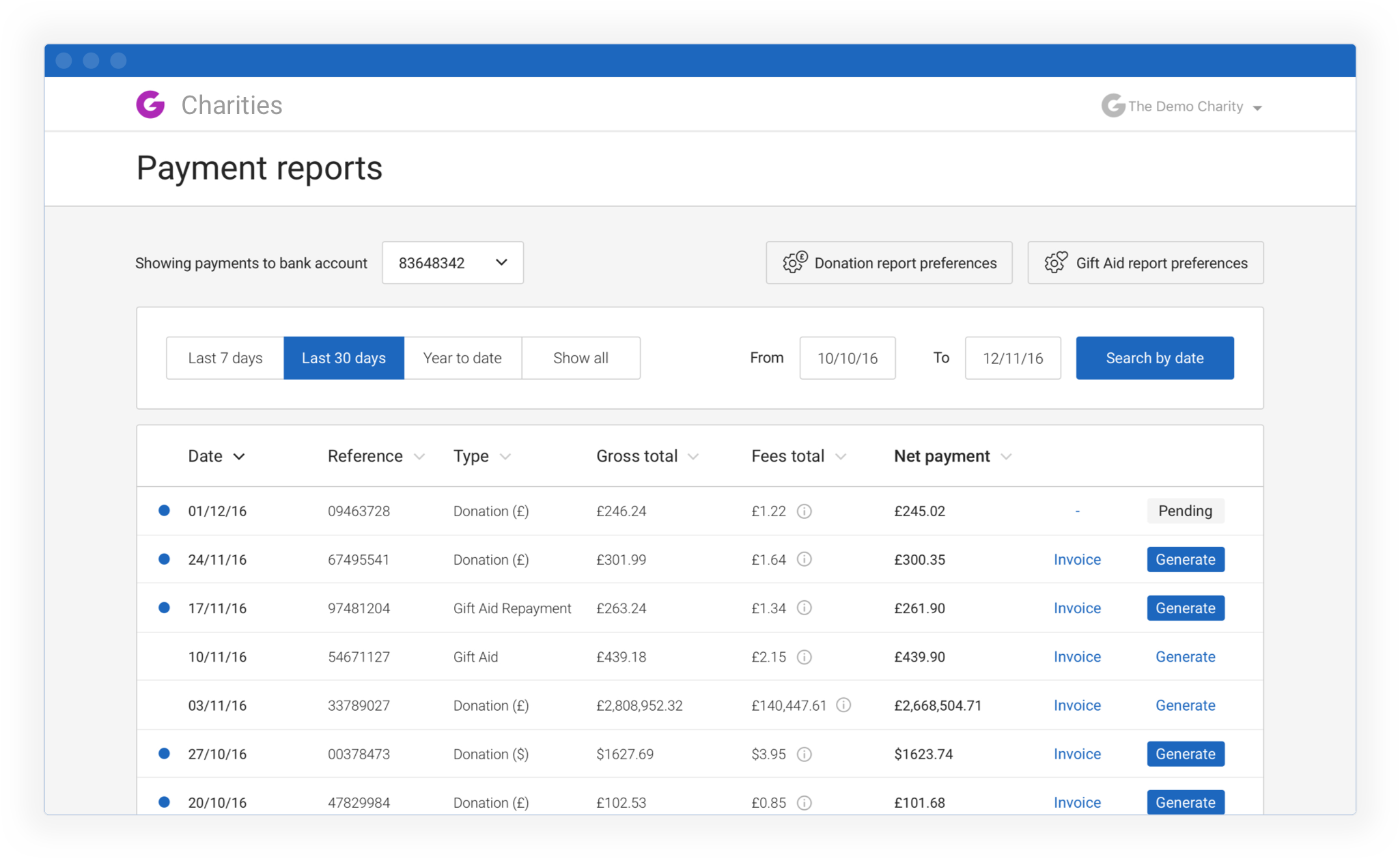 READY TO GO?
Join JustGiving
Start raising more money and reaching more people today. Join 25,788 charities and schools on JustGiving.
In safe hands
Trusted by thousands of charities and schools worldwide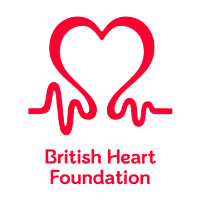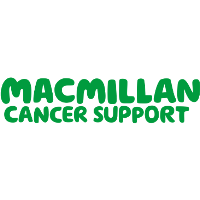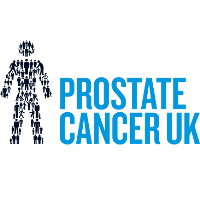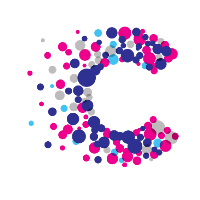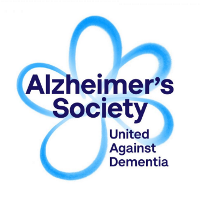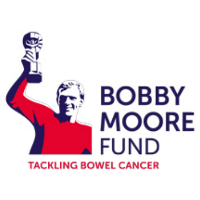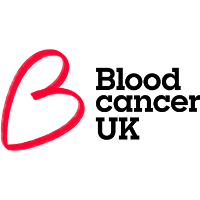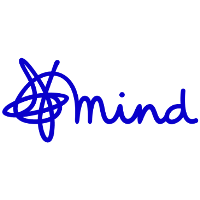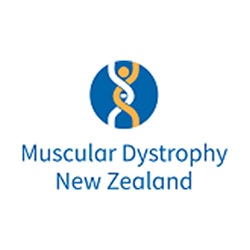 "The JustGiving platform, and particularly the social share-ability, made it super easy for our supporters to raise money quickly and make this fundraising challenge their own!"
- Kristin Cross
Fundraising & Partnerships Advisor, Muscular Dystrophy New Zealand
FAQ
Need more information?
Here are the questions we get asked most often.
Peer-to-peer fundraising is when individuals or teams raise money on a charity's behalf. It's the fastest-growing fundraising method in the world, and simple for charity, schools, fundraisers, and donors alike. Learn more.
JustGiving is a one-stop-shop that enables all types of fundraising and giving. We help you and your fundraisers to champion your story, maximize donations, acquire new donors, and build bonds between you and your supporters and advocates.
We're committed to providing a cost-effective service to our customers and don't charge fees on any individual donations made to charities in New Zealand. Instead, we give donors the option to make a voluntary contribution to the cost of maintaining our platform should they wish. Learn more.
READY TO GO?
Join JustGiving
Start raising more money and reaching more people today. Join 25,788 charities and schools on JustGiving.