Story
It's our Birthday of Giving!
Brooke's Place is turning 20 this year and we are excited to share our day with you! We are celebrating all day on social media with our Birthday of Giving which will include live interviews, stories, memories, challenges and of course, cake! We will have a behind the scenes look at the day on Instagram too!
To join in on the memories and fun make sure to like our Facebook page and follow us on Instagram!
Live interview Schedule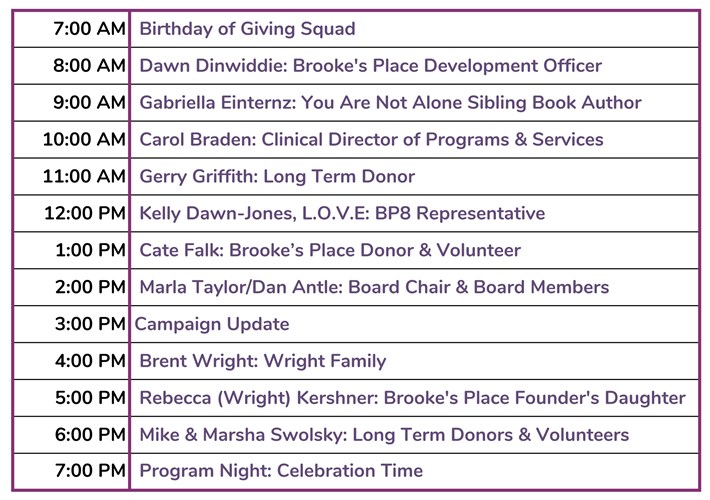 All the Birthday of Giving Links!
Add a frame to your Facebook profile photo!
Use the Birthday of Giving Facebook camera frame
Join the Brooke's Place Network Facebook Group!
Catch up on all of the live videos with this playlist!
You can also make monthly donations at the Brooke's Place website!
Want to become a super celebrator? Create your own fundraising page!
1. Click on the Orange Button that says "Start Fundraising"
2. Enter your information to Sign Up & Complete your profile
3. What are you doing? Select "Celebrating an occasion", "Remembering someone" or "Doing your own thing"
4. Fill out the information based on your selection
6. Your fundraising page is now LIVE! Feel free to make edits to the photos, story section & share updates on the page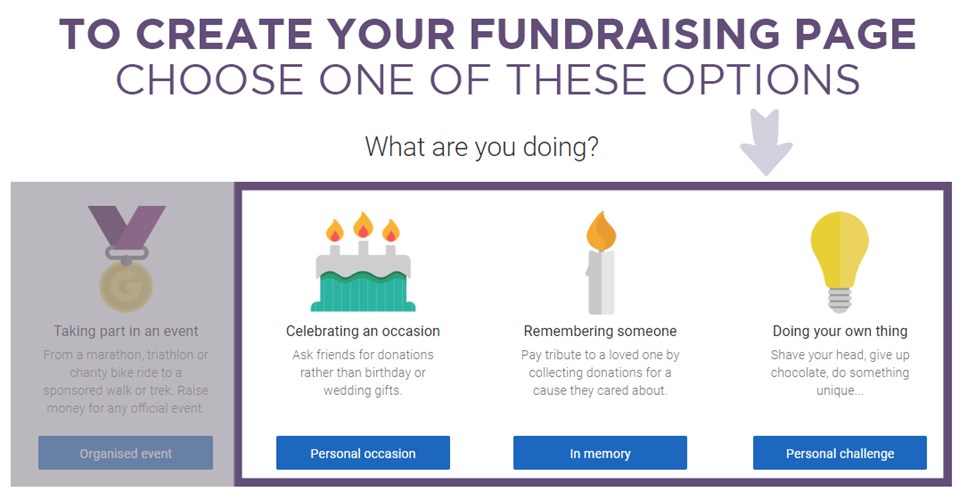 Use the photos below on Facebook to show your love for Brooke's Place.