£0
raised of £50,000 target by

0 supporters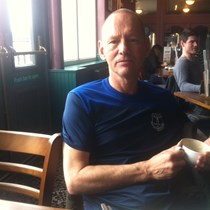 Andrew Quinn
We're raising £50,000 to To get veterans and their families into work. We create our own work, within The Veterans. We open city & guilds training centres,
Crowdfunding is a new type of fundraising where you can raise funds for your own personal cause, even if you're not a registered nonprofit.
The page owner is responsible for the distribution of funds raised.
Story
I am a 54 yr old War Veteran, Police Sergeant, Deep Sea Diving Supervisor , self employed Carpenter & Joiner. I have 4 kids and 2 grandkids.. I am classed as medically unfit for work but i know i am. I am 1 of many in my situation. i starting a non-profit social enterprise, called; The Veterans, our goal is to get veterans and tgeir families into work. We create our own work. Veterans helpng Veterans and our families. For every pound we aern 25p is divided and donated to 5 veterans charities. Those charities sre chosen by the indivual working in his or her own business. We have divisions within the veterans. These 3 are the ones that I am beginning with. I want to use a plot if land I own to install the first veterana electric charging points installation. I want to train members in theinstalltion & Maintenance of Electric Chsrging Points. We use enclosed battery powered tricycles as out transport only with different variations depending on the job. i want to open training schools to train veterans in a certain skill. I want services personnel past & present have The Veterans who will get you yr own business within the enterprise. I want be their when yr just out of rehab and its started wearing off u stio going to the meetings and you relapse, we'll help you before thst happens. " I'm getting outta jail tomorrow. I dint know what im gonna do but im not coming back never again. That goes well for a few weeks of being back in yhe madness, , relapse, we exist m8 to get you work not just any work but into a new created job. Its ok if you can only do so much cos of a illeness no problem. The work we do we create within the enterprise. They are existing but they are fresh on the market. Everyone gutters i feeled with sherwood forest, lots of peopes homes look run down, we use a treatment that makes pvc look line new. We have another division that delicatley lime blast, which is mire controlable when blasting and causes no damage, we can dinthe same to roofs covered in green vegitation and also with no damage and a clean site. We hoover as we clean. We treat the area with weed killer and brick acid. By employing that veteran to do that job what you have dine is, you have kept that veteran in work literally, tou also donate 25p to 5 Veterans Charities. I want to help as many as I can. Including Blue Light and all the ither veterans charities will mean that I will have help to help theough donation 1000's of 1000's. I am going to be there for them, stop them doing what I did. I'll offer you a life changing opportunity. To be yr own boss, to work in a business that is brand new, everyone eventually will need. I want to train them in the installation & maintainence of fire sprinkler systems. We do thise kind of jobs. We do wirk that everyone needs doing inside and outside properties. We are not a taxi firm or a fast food delivery but if we did we take over the market for loadsa reason. We do new jobs, same jobs but we make them ours. We need a financial imput. I am sttempting to get lottery funding and smalk business start up. The construction of the first veterans charging stations. When charging yr car at home becomes the only option, this means thise who sre in at the beggining reap the rewards. When a donestic or commercial vehicles use 1 of our charging points, they know thst they are keeping food on thst veterans table, you sre also donating to 5 charities 5p in every £1, just by using The Veterans to charge yr car or other you are directly keep him or her in work. I am one of the people i want to help. I don't want them to walk anything like my road. As a veteran i know i woukd feel like I had bedn recognised for the duty i served and knowing that it's my brother and my dad and yr dad. Everyone will know exactly what happens when the buy or products ir use are services. It sounds like a winner to me. We will have the country behind us i have no doubt what so ever. Lest We Forget. We don't for so many of its personal. I Hope you can see what I am making happen. Get work and mibey coming back into the house, loves not far behind it Most of us know that when adults in a family have given up. Its almost unheard for the children become their parents. Trash perpetuates Trash as horrible ss that sounds its sadly true. We are offering a life changing opportunity to run yr own business in a new exciting up and coming busibesses. We break the cycle. Help me to ultimatley help 1000's of veterands n families into a new and better life, were instead of yr kids becoming a lazy slob they make it in life. Together we can change the veterans are abandend by the goverment feel like they let us all down. We are gonna change thst. We are gonna give ghem the bedt jobnin the world. We are going to save lifes and helo build new ones thst we never dared dream off I said at the beginning that I'm was very ill. I was dying of AIDS Dementia ten years ago this September. I have no doubt none that God saved my life when I caught HIV, before i killed myself with my crazy dangerous risky behaviour and he saved me agian when I was lost. He helps all if us all the time we just dont see God's hand. It seems to me thst tge more I see and thank him for the more I get, stuff like I drop something and it should have snashed to bits glass ever and it didn't thanks God nice 1 i say out loud in my head I get a parkung space, a green light, i ut ghem all dosn to God, i know something esle taht has never faiked for me. Anyine can ask God forr anythung u proobslly wont get it, but if you would have ask for the same thing but it want for u it was for another but you slso benefitted, if yr kind and put others, yr honest a good person. You don't realise but I know cos it hapoens to me all the time. I pray by talking to God in my head or out loud. Be dirct ask him make it so its for someone but you have to be honest it must be what they want and youll get mouch more than you need. When their is nobody when yr family and friends turn their back in you .when you are desperatley lost I inly had God left. I asked him to help me 10 years ago. Im here now asking you to dinate pennies if you can., Collectivley we can change veterans and gheir families forever, simply use or services or are products and yoy are making tge enterprise work, your actions could save a life or lives
I
Updates
0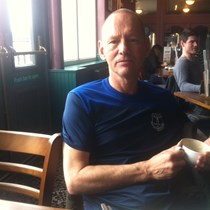 Andrew Quinn started crowdfunding
Leave a message of support
Page last updated on: 2/20/2019 20.15
About the fundraiser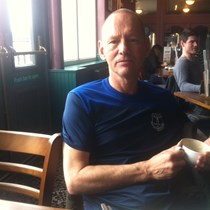 Andrew Quinn
I am a 54 yr old man. I am a Retired War Veteran. I am a ex Merseyside Police Sergeant. Deep Sea Diving Supervisor, Self Employed Carpenter & Joiner. I have 4 kids 30,24,17 and 12. I'm a Grandad of two. I have HIV Encephalitis