£5,746
raised of £10,000 target by

63 supporters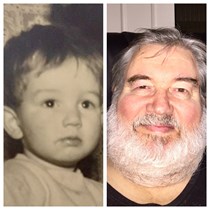 Brian Withington
We've raised £5,746 to turn Brian's weight into Conor's mobility fund, "pound for pound", and make a real difference to two lives.
Funded on Sunday, 13th January 2019
Don't have time to donate right now?
Story
In December 2017, as I started writing this, I was stuck in hospital thanks to a week of tests followed by a Midlands snow storm delaying my return home for a couple more days. This gave me some time to reflect on life and develop an idea to help a very good cause, and to be honest, to help me too.
I've been seriously immobile now since April due to the complications of being morbidly obese. Being hospitalised and tended to by so many caring people has led me to take stock and to make myself and my family an important and life changing promise. I'm going to lose weight and restore my mobility and, as much as I can, return to a normal life. I've done it once before in my younger years with a lot of help. And I'm going to do it again. But I need you to support me this time. And helping me will mean some very real and life changing help for someone less fortunate than me. More about that later.
Back in the late 1980s, around the time of my 30th birthday, I managed to lose 118 lb in weight in less than a year, all apparently to win a silly bet between rival negotiators (but I realise now that far more important was the interest and support of family, friends and colleagues). Over the next thirty years, I've put all that weight back on and much more. Eight months ago, my feet and joints protested so much that I was confined to a chair and haven't been able to get up since. At the beginning of December I had an unrelated medical problem, that needed me to undergo some tests. Being unable to attend Outpatients, that required an ambulance crew to transport me to hospital for an admission of a week or so.
Whilst in hospital I was treated to a private video screening of a very thin flexi-camera's voyage to the centre of my being. Think Blue Planet without the fish and the David Attenborough commentary - amazing technology. Next up, I was carefully weighed above my hospital bed by nurses using a hoist with a harness strapped around me, like a bloated fish in a trawler's net. This was so that I could be allowed onto an expensive NHS CAT scanner bed with a modest 200 kilo user weight limit. I dangled in with about 6 kilos to spare. So at least the last 8 months confined to my chair (unable to reach the fridge door) had achieved something positive - I would probably have been about 20 kilos too heavy back in April.
The next day, as I was waiting my turn to squeeze into the "doughnut" ring scanner, I had time to reflect on my prospects, as you do when a nice man in a gown is injecting iodine into your bloodstream. I thought about some of the things I could be doing with all my privileges in order to make the rest of my life more comfortable, if I got the chance. And as I did so, being looked after without judgement but with care and respect by people I had never met before, I also realised it was about time I did a bit more for others, without some of my advantages in life.
So here I am, a 59 year old man with a loving wife and family I scarcely deserve, a decent enough brain despite a fairly dodgy maths degree from Oxford Uni, an MBE for morally ambiguous mid-life career achievement in the gas industry, and subsequently the wherewithal to do things that others less fortunate than me can't.
After my results came back (mostly) clear, my first idea was to announce a grand scheme to lose a rather arbitrary 250 lb of weight in two years, and in the process raise £25,000 for some charity (any would do). My wife and youngest brother together persuaded me to be more realistic (and unspokenly, less egocentric).
So I've reflected on how I can make sensible steps to improve my mobility. Whilst recognising it can be a hackneyed phrase, that's about a journey rather than simply a destination. I want you to share in my journey back to mobility and by doing so to hold me to account for achieving it. You see, I've come to realise that a big part of my motivation comes from openly acknowledging and publicising my problems and knowing that others expect me to do something about it. So I've come up with a way to achieve that, and at the same time to help someone who has mobility challenges for very different reasons to my own, a young man who's never had the choices I've had but has had to face daily challenges in doing the sorts of things that you, and clearly I, have taken for granted all these years.
Conor is my sister in law's nephew. He was 16 in August 2017, that's 16 years after being born 13 weeks premature and spending his first 97 days in neonatal care. He has Cerebral Palsy, and he's confined to a wheelchair for life. Conor's faced fundamental mobility challenges all his life, not restricted to the use of his legs. He attended mainstream school, got his GCSEs and is now at Solihull Technical College, hoping to go on to university in due course. He's a young man about to move into adult life with all of the new challenges that brings. Through the efforts of family and friends some £12,000 was raised a while ago to meet the cost of a new wheelchair more suited to his age, as his previous chair hadn't enough lumbar support to prevent his spine curving.
Conor now needs regular physio that could help greatly with pain management (his muscles are very tight and he is often in a lot of pain). It will cost around £150 a month and would also help his core strength, and therefore his posture, with further beneficial effect. Conor needs help in bed just to move position and his parents get up every night to assist him. He has a profile bed, but now he is older and bigger it really needs replacing sometime next year, at a cost of around £5,000. In terms of wider mobility, Conor gets some transport assistance but his parents really need to replace an ageing vehicle soon, that will also entail the additional cost of adapting for wheelchair use - that cost £2,500 some seven years ago.
So I'm looking to raise at least £10,000 for Conor in 2018, and I want you to help me, to help him, to help me. I want to match my own progress in achieving some modest personal mobility milestones with delivering some important results for Conor.
First up, we need to get going with the physio and I've pledged to cover all those costs personally for the next 12 months, starting 1st January 2018. This will give Conor an immediate boost that can be maintained throughout 2018. I need to organise something similar for myself. Phyio support and the use of a bariatric rolling frame should also help me to get to my feet again and taking assisted steps within these first three months.
To celebrate that achievement, I would like to have raised most of the cost of the adaptation to the replacement family car by 31st March. This is where you come in. At that point, I should have hopefully shed at least 25 pounds in weight, so if 100 of you could match me "pound for pound" then we will get there with £2,500. Conor will be three months into his new physio sessions and already seeing some benefit in muscle flexibility and core strength.
By the end of June I aim to be walking modest distances on crutches, enough to at least get out to the car and take my first trip (outside of an ambulance) in over a year. Another 25 pounds weight loss and £2,500 funding would provide a down payment on a replacement profile bed for Conor. The next step is at 30th September 2018, by when I would aim to have shed another 25 pounds in weight, and to have raised the balance needed to complete the purchase of the new bed for Conor.
By year end 2018, I should be at least 100 pounds lighter and you £100 poorer (but richer in spirit!). Don't worry if this is more than you can afford – any amount will help and be gratefully received, and I will try to make up any difference by appealing persistently to some of my wealthy present and former colleagues (and even adversaries) in the gas industry (you know who you are). And if all else fails, but I still achieve my own milestones, then I will personally make up the difference that Conor needs. I would gladly pay £10,000 right now to be 100 lb lighter.
So why don't I just get on and do that anyway, and save troubling you? The truth is I could certainly afford it financially. But not emotionally. I need the motivation of your continued support, and the knowledge that Conor will only get the money he needs because all of you are trusting and relying on me to deliver on my side of the bargain. When I lost all that weight before it was greatly helped by the interest and support of other people, which rapidly created an expectation of success that sustained me throughout that year. By committing to match my progress to Conor's benefit, and by roping you in, I've raised the stakes substantially and in a very public way.
So if together we do all maintain the pound for pound progress through 2018, Conor should have a new bed, a wheelchair adaptation for the family car, and a modest fund to enable him to continue physio in 2019. I will be facing the prospect of another year of losing weight and making more progress with walking. Knee replacement surgery may well be on the agenda for 2019. Hopefully I will be able to get to see my youngest son play football again, and even join my family on short walks with our retired guide dogs.
Meanwhile, Conor should have greater flexibility and core strength, be able to travel with his family and get to sleep in a more comfortable and practical bed. He will still have Cerebral Palsy and be confined to a wheelchair. But he will have had the tangible benefit of your financial support in 2018, and perhaps even more importantly, the intangible knowledge that you cared enough to provide it. You will also have my undying gratitude – as you may have just helped save my life (they call my condition morbid obesity for a reason).
Thank you for taking the time to read this JustGiving page, and thank you in anticipation of your support of Conor and my respective journeys in 2018. Thank you, too, to the ambulance crews and all the staff at Heartlands NHS Hospital for their professionalism, courtesy and humanity. And last but not least, special thanks to my family for their continued love and support, and for giving me the reason to keep going.
I will be providing regular updates through the year, reporting on our progress and not too subtly asking for more of your money (and interest) along the way.
bw/15-12-2017
Updates
3
4 years ago

Brian Withington

4 years ago

Oct 2018. Managed first walk out of house in 18 months at end of September, followed by a trip to watch my son play football again. Now working on extending walking range and upper body strength. Weight reducing slowly but surely, approx 5 stones shed since January. Conor is doing really well still with his physio, and his latest X-ray shows no sign of any onset of scoliosis. He is working hard at college on his media course, holding down a part time job and has started his role as an ambassador for Whizz-Kidz. Adapted car now due in November.

Share this update to help us raise more

5 years ago

Brian Withington

5 years ago

Jun 2018: Managed a peak walk with frame of 25 metres in mid-May (admittedly with rest stops!). After an injury hiccup, back to daily walking with the frame. Daily chair exercises supervised by video call with my physio Louisa since Easter. Have shed 23 pounds since first proper weigh-in at end of March. Conor is making great physio progress with lots of boxing, working on his upper body strength, as well as floor rolling, despite very tight leg muscles.The wheelchair adapted car has been ordered, and delivery is now anticipated for September.

Share this update to help us raise more

5 years ago

Brian Withington

5 years ago

March 2018: I took my first step in nearly a year on Monday 19th March. To abuse the famous Neil Armstrong quotation, "one small step for man, one giant leap for Brian Withington". Weight is slowly but steadily reducing too. Meanwhile, Conor began regular physio sessions in January, as well as hydro-pool therapy and weekly massage to loosen his very tight muscles. He is working hard with his physiotherapist to improve posture in his wheelchair. After a positive consultation with his college, Conor is now enrolled for a two year media course.

Share this update to help us raise more
Brian Withington started crowdfunding
Leave a message of support
Page last updated on: 1/13/2019 19.36
Supporters
63
Anonymous

Jan 13, 2019

Good news so far. This is our incentive for you to get to 100 metres - sometime this quarter perhaps?

Dave & Ann Connor

Jan 11, 2019

Brian - inspirational stuff - keep going!

Jayne Craven

Jan 7, 2019

Fabulous!! xxx

Paul Hallas

Jan 7, 2019

Happy New Year, Brian! Best wishes to both you and Conor for 2019!

david mcmanus

Oct 3, 2018

Good luck, Brian. You made it last time so I am confident you will do so again. David

Anonymous

Oct 2, 2018

Very best wishes for continued progress!

Bernard Rogers

Oct 2, 2018

Well done Brian - keep going.
Crowdfunding is a new type of fundraising where you can raise funds for your own personal cause, even if you're not a registered nonprofit.
The page owner is responsible for the distribution of funds raised.
Great people make things happen
Do you know anyone in need or maybe want to help a local community cause?
Create you own page and don't let that cause go unfunded!
About Crowdfunding
About the fundraiser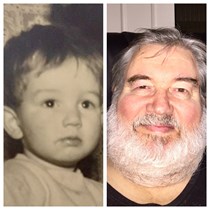 Brian Withington
59 year old male, morbidly obese but gradually shrinking. Proud father of three, husband of one, brother of two. Career spent buying gas, moving it around, then consulting about it. MBE in 1997 for doing my job. Midlands-exiled West Ham & Essex boy. Phobias - death. Likes - life.