£285
raised of £200 target by

20 supporters
Emily Beavan
We're raising £200 to to create a memorial for Brian and Elizabeth at their beloved Chapel in Lugwardine.
Crowdfunding is a new type of fundraising where you can raise funds for your own personal cause, even if you're not a registered nonprofit.
The page owner is responsible for the distribution of funds raised.
Story
In memory of Brian Hodges
08.12.1942 - 04.05.2021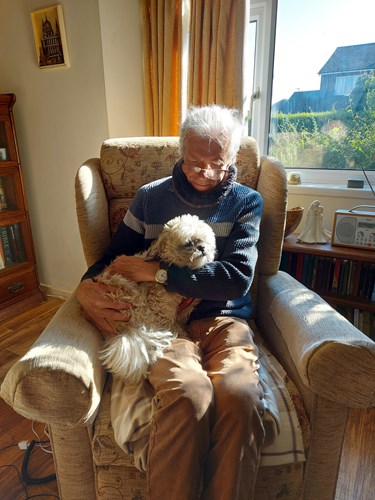 As a family we are sad to share the loss of our father Brian Hodges, who passed away peacefully at Lynhales Hall Nursing home in Herefordshire with his daughter Emily at his side. We have created this page to share just some of our memories of Dad and also provide a tribute to his life's work in the community. During these difficult times it is not possible for all of Brian's friends and Christian Bretheren to come together and give thanks for his life due to Covid 19. The isolation from his friends and his beloved chapel was a difficult burden for Dad in the last months of his life and we know that many people who knew Brian over the years will feel sad not to be able to support the family during this time and come together to share memories.
Due to Covid 19 the funeral service is for immediate family members only. However, we plan to hold a memorial service at a later time for those who would like to attend when it is safe for us all to meet together.
Instead, we would like to share some memories of Dad and his work here on this page and offer an opportunity for people to share their own memories and, if desired, make a contribution. We hope to raise enough money to create a meaningful memorial to Dad and Mum at their beloved Chapel in Lugwardine. Any surplus money will be used to ensure that their work within the community is able to continue at Lugwardine Chapel.
Brian's Story
Brian Ivor Hodges, son of Phyllis and Henry Ivor and big brother to Ian and Viv, was born in Bilston, Wolverhampton in 1942. Brian loved spending time when he was young in Shropshire, near Clee Hill on the farm with his Grandad and had very fond memories of this time and a love for Shire Horses. Brian's wicked Black Country sense of humour and of course his love for Wolverhampton Wanderers remained true for his his whole life.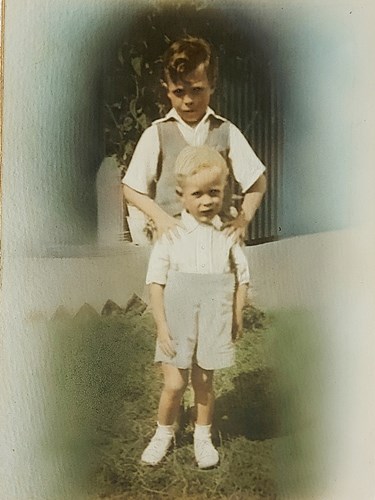 Brian was 14 when he first met Elizabeth attending fellowship at Bethany Chapel in Wednesfield. Although Brian was trained as an apprentice electrical engineer he followed his true calling and dedicated his life to God's work - this journey began at Bible college in Devon, while Elizabeth attended teaching college in Darlington. Brian and Elizabeth were married at Bethany Chapel and began their life's work together in Christian ministry.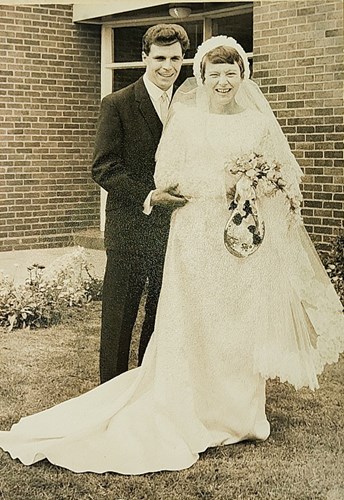 Brian and Elizabeth moved to Italy and studied Italian at a college in Perugia before moving to a seaside town called Senigallia in the late 60's. It was here that they began their Christian ministry. A young family soon followed, with their first born child, Timothy, heartbreakingly stillborn on Boxing day 1969. However, Brian and Elizabeth were soon able to rejoice when Luke, Julian and Emily later arrived. The young children were often included in Brian's Mission Newsletters and his work, and time was divided between home in Ludlow and their home in a village called Corrinaldo in Italy.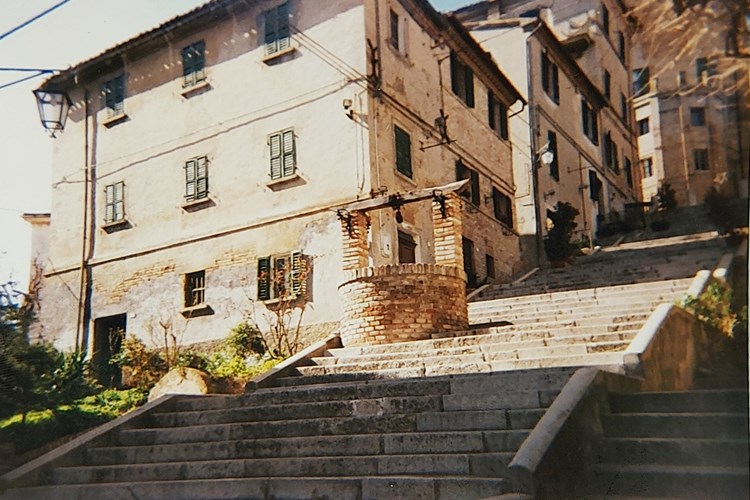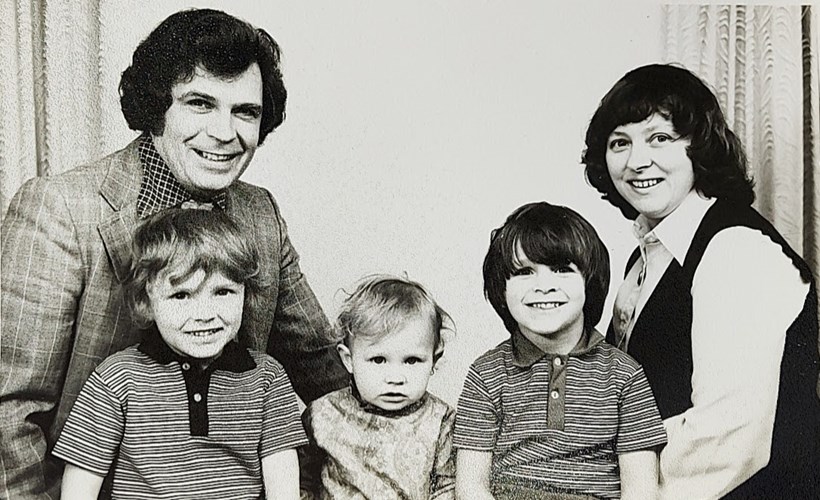 As the children grew, Elizabeth settled in Hereford with the children while they attended school and worked part time as a primary school teacher to support the family while Brian continued his voluntary work in Italy. During this time Brian also volunteered for humanitarian work carried out by the British Red Cross in Italy as a devastating Earthquake hit the country. Brian would often share memories of this time during his ministry.
It was in 1983 Brian returned from Italy for the last time, and he and Elizabeth moved home to Tupsley in Hereford with the family and began to focus their work upon finding a base for their new Church and Christian fellowship. In the early days they met in the Youth centre in Piggot Close before they found Lugwardine Chapel. The Chapel had been empty for decades and was in much need of restoration. This was when Brian's true devotion and lifes work began and he dedicated his next almost 40 years to the Chapel Building and the ministry there.
The chapel was restored mostly by Brian himself who, with his own two hands, built the newer extension on the side of the chapel. Brian, Elizabeth and the Fellowship had regular meetings and continued outreach work in the community and began the notorious 'kids club' : a weekly youth club at the Chapel which Brian and Elizabeth put their full attention into. The Chapel has been the base for many different projects and good causes including the "Operation Christmas Child" Shoe box campaign which was introduced to the county of Herefordshire by Brian and Elizabeth and had it's humble beginnings in the Chapel where each donated shoe box was checked and packed by Elizabeth and Brian collected them from the local schools. Brian and Elizabeth would later travel with the organisation to Azerbijan to help deliver the boxes. Many people from the community will remember them for this work or from their outreach work and assemblies they used to deliver in the local schools.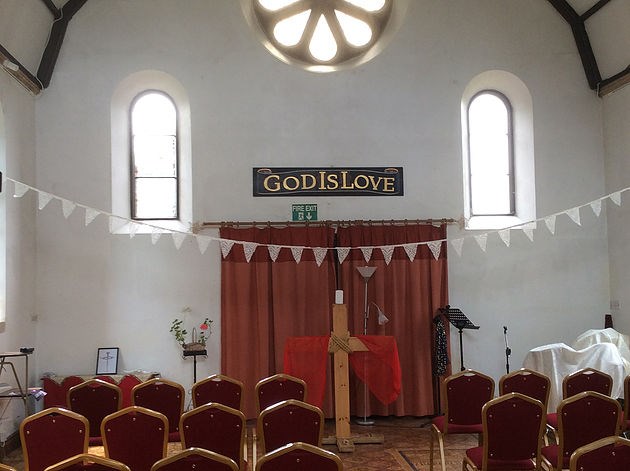 In March 2011 Elizabeth passed away from lung cancer and Brian found it difficult to come to terms with this loss, never truly recovering from the grief. The early signs of Parkinsons had already been showing for some time and it was around this time he first received his diagnosis as the disease progressed. Brian remained stubbornly optimistic that the diagnois was incorrect and continued to attend fellowship and make daily visits to check up on his beloved Chapel. Even when Brian was no longer safe to drive he would just walk the 2 mile round trip to the chapel to "check everything was ok".
The Covid19 pandemic hit the country in early 2020, at a time when the Parkinsons had progressed to an advanced stage and it was doubly sad for Dad who could not understand why he was not allowed to make his daily visits to check up on his Chapel or share in fellowship with his friends.
Dad will be laid to rest in Lugwardine cemetary, with his wife Elizabeth and within view of his beloved Chapel.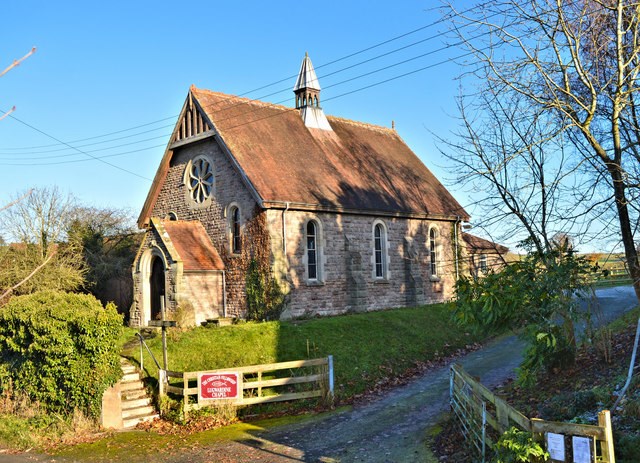 Tribute by Vivien Scarrisbrick
We all have memories of Brian, but mine are of a Big Brother. He was 10 years older than me, so I was his annoying little sister. There were three of us children, Brian, Ian and myself, all born and grew up in Wednesfield – Wolverhampton.
Brian was a quiet, gentle, loving boy who always helped my parents at home. Occasionally Brian and Ian did fight, but I think Ian usually started it. Brian used o tease me about boys, and laughing at me for hiding behind the settee when Dr.Who came on. One year he put a notice on my bedroom door to Father Christmas saying, 'Vivien's been naughty Do Not Enter!'
Brian had a great love of photography, I remember him taking lots of photos of me when I was little and all the family, also the pets - we had dogs, cat, Budgie, tortoise, rabbits, and white mice. These photos are great memories to us all that we cherish. I know his love of photography carried on for many years.
One of my first memories of Brian was Saturday mornings, he sometimes took me to the local cinema in Wednesfield to see Laurel and Hardy or Mr. Pastry – both black and white films. Other Saturdays it was a trip to Wolverhampton town on the trolley bus. Our first stop was always Woolworths for Pick'n'Mix sweets. Then the stamp shop in the old arcade here they sold stamps from all over the world in sets. Brian had a big blue book and used to collect stamps including first editions, then to the HMV shop to buy a current record like: - Tommy Steel, 'Little white Bull'; 'Paper Roses' and 'Wake up Little Susie' – this he used to change to 'wake up little sister' and wake me up in the mornings. Ian and myself did buy him Helen Shapiro's - 'Walking Back to Happiness' for his birthday – not sure if he was impressed, but Brian always had a love of records popular and later Christian ones. To end our shopping trip, it was always the coffee bar for doughnuts, Milkshake for me – coffee for Brian. These trips out I used to love as Brian made me feel safe and special.
Family holidays were mostly spent at our Grandparents white stone cottage at Lyth Hill, Shrewsbury. The cottage was surrounded by woodlands and idyllic views, no man-made road just gravel and rough ground with many humps and bumps. Here we met up with Aunts, Uncles, and cousins. The men / boys playing football (Wolves versus Shrewsbury town) or messing about with motorbikes. This was where Brian learnt to ride a motor bike and Grandad's tractor. We spent time in the woods making Dens - I picked the wildflowers. We also had day trips to Wales.
Every Christmas Brian and Dad used to travel back to Lyth Hill to get our Christmas tree on Dads Motorbike / sidecar. You can guess this was usually too big for the house and had to be trimmed down. Then Brian, Ian and myself used to decorate it and make sticky paper chain decorations.
Lyth hill has a very special place in all our hearts and I think Brian's love of the countryside and animals came from there.
Fridays were my favourite day, as when Brian started work at 15 as an apprentice electrical draughtsman in the morning he would empty his pockets of change usually about 12 old pence in pennies / happennies and give them to me. Oh! The amount of sweets I could buy on the way to school. Black Jacks, fruit salads. 2oz of kali and liquorice sticks. Then when he returned from work after getting paid it was Fresh Cream Cakes for all the family - a real treat!
Brian was good at saving his wages and brought a 125 red motorbike, which he used to take me for rides on and sometimes take me to primary school in the morning, how proud I felt in front of my school friends. I also remember him buying a mouth organ with a key board on which he taught me the basic music notes and songs.
As a family we attended Bethany Chapel. This chapel was 2 Sunday Schools joining together, Perry Hall and Woodend Primary. Brian and Mom were both Sunday School teachers at Perry Hall. Brian being in charge of the singing, quizzes and entertainment on trips. When Bethany Chapel was being constructed, he took me to see it, only the foundations and a couple of walls were built, but I remember seeing a big hole in the ground. 'What's that for?' I cried, Oh, its for Baptisms Brian said, it fills up with water. This really troubled me and never really understood it till years later.
Bethany Chapel was a lively chapel with lots of young people attending, Brian was popular always surrounded by a lot of females, but he only had eyes for Elizabeth. They both became very active members of the chapel.
Elizabeth was the only girl Brian brought home. At a weekend Elizabeth would come to our house in the evenings and they would go into the Living Room, shut the door and I was not allowed anywhere near that room, till Mom used to take snacks and a drink in – then I was allowed the leftovers.
When Brian and Elizabeth were in their early twenties Brian decided to go to Bible College in Devon and Elizabeth went to Teacher training college in Darlington. Both different ends of the country. While at Bible college Brian wrote letters home including stamps from other students around the world which he sent home for me to add to his stamp collection. One weekend, Brian returned home and borrowed my Dads three wheeler reliant car to travel up north to visit Elizabeth, but on his return home he went down a ditch and wrote my Dads car off. As you can imagine Dad was not too pleased and never let any of us drive his cars again.
After their studies Brian and Elizabeth returned home and got married at Bethany Chapel. Then carried on their Christian work. But after having a still born baby (which devastated both families) they both decided to go to Italy as missionaries, both felt this was their calling. They enjoyed working in Italy and built up a special connection with the country and people.
After having 3 more children, Luke Julian and Emily – they returned to England and relocated to Hereford. To carry on their ministry work and family life.
The End
Thank you, Brian, for being a great Big Brother who over the years has always been there for me in person or on the phone. I'm proud of who you were and what you have achieved in helping people all your life. But now your work is done, and you have your reward in Heaven!
We are the rememberers
The People Left Behind
To keep the one whose gone from us
Alive in heart and mind
The people left to cherish
And preserve a legacy
Yes, we are the rememberers
And Yes we will always be
Updates
2
1 month ago

Share this update to help us raise more

1 month ago

Thank you to everyone who has supported and contributed towards this memorial page. The funeral for Dad took place at Lugwardine Chapel, attended by close family. I have added to the page, above, a lovely tribute to Dad delivered at the service by his sister Vivien. This gives a touching tribute to Dad, and provides a picture of what Dad was like as a young man and big brother.

Share this update to help us raise more
Emily Beavan started crowdfunding
Leave a message of support
Page last updated on: 6/19/2021 12.04
Supporters
20
Louise Hartfield

May 27, 2021

Yvonne Coats

May 27, 2021

Thinking of you Emily💕

Ian and Marilyn Hodges

May 27, 2021

In loving memory of a dear brother xx

Glenn, Gemma and Pepe Powell

May 24, 2021

We will always be grateful for all Brian did for us with Pepe. Pepe was always very happy to spend time with such a wonderful kind hearted man xx

Marion and David Beavan

May 24, 2021

In memory of Brian Hodges

Rod Jones

May 24, 2021

He was a great fella. He loved a debate about Christian beliefs but they were always prosocial conversations. Lots of great times at the youth club and with both Luke and Julian. Sad times , RIP.
Become a supporter
Help Emily Beavan raise more