£1,634
raised of £1,634 target by

68 supporters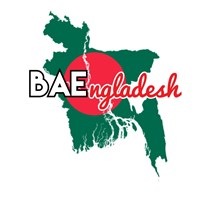 @𝔹𝔸𝔼𝓷𝓰𝓵𝓪𝓭𝓮𝓼𝓱 🇧🇩 𝐛𝐲 ℝ𝐮𝐧𝐚 & 𝕁𝐨𝐲 ( @𝔻𝐫𝐚𝐦𝐚 𝕊𝐞𝐭𝐭𝐞𝐫𝐳) ⁽ᴵⁿˢᵗᵃ⁾
We've raised £1,634 to 𝐀𝐢𝐝 𝐨𝐮𝐫 𝐎𝐧𝐠𝐨𝐢𝐧𝐠 𝐂𝐚𝐦𝐩𝐚𝐢𝐠𝐧: #𝔹𝐫𝐢𝐧𝐠𝐢𝐧𝐠𝔹𝐚𝐧𝐠𝐥𝐚𝐝𝐞𝐬𝐡𝕎𝐚𝐭𝐞𝐫 🇧🇩
Funded on Tuesday, 24th September 2019
Don't have time to donate right now?
Story
𝕀𝕟 𝕥𝕙𝕖 𝕟𝕒𝕞𝕖 𝕠𝕗 𝔸𝕝𝕝𝕒𝕙 🙏...
𝐓𝐡𝐢𝐬 𝐂𝐚𝐦𝐩𝐚𝐢𝐠𝐧 𝐡𝐚𝐬 𝐛𝐞𝐞𝐧 𝐬𝐞𝐭 𝐮𝐩 𝐛𝐲 𝐮𝐬 (@𝔹𝔸𝔼𝓷𝓰𝓵𝓪𝓭𝓮𝓼𝓱 🇧🇩), 𝐭𝐨 𝐇𝐨𝐧𝐨𝐮𝐫 𝐨𝐟 𝐨𝐮𝐫 𝐏𝐚𝐫𝐞𝐧𝐭𝐬 𝐚𝐧𝐝 𝐨𝐮𝐫 𝐌𝐨𝐭𝐡𝐞𝐫 𝐂𝐨𝐮𝐧𝐭𝐫𝐲- 𝐁𝐚𝐧𝐠𝐥𝐚𝐝𝐞𝐬𝐡. 𝐓𝐡𝐞 𝐖𝐚𝐭𝐞𝐫 𝐜𝐫𝐢𝐬𝐢𝐬 𝐢𝐧 𝐁𝐚𝐧𝐠𝐥𝐚𝐝𝐞𝐬𝐡, 𝐢𝐬 𝐚𝐧 𝐨𝐧𝐠𝐨𝐢𝐧𝐠 𝐨𝐧𝐞 𝐰𝐡𝐢𝐜𝐡 𝐰𝐞 𝐡𝐨𝐩𝐞 𝐭𝐨 𝐞𝐥𝐢𝐦𝐢𝐧𝐚𝐭𝐞. 𝐓𝐡𝐢𝐬 𝐢𝐬 𝐚 𝐬𝐭𝐚𝐫𝐭 𝐨𝐟 𝐨𝐮𝐫 𝐨𝐧𝐠𝐨𝐢𝐧𝐠 𝐞𝐟𝐟𝐨𝐫𝐭𝐬, 𝐭𝐨 𝐡𝐞𝐥𝐩 𝐫𝐚𝐢𝐬𝐞 𝐟𝐮𝐧𝐝𝐬 𝐚𝐧𝐝 𝐦𝐚𝐧𝐩𝐨𝐰𝐞𝐫, 𝐭𝐨 𝐛𝐮𝐢𝐥𝐝 𝐖𝐚𝐭𝐞𝐫 𝐖𝐞𝐥𝐥𝐬, 𝐏𝐮𝐦𝐩𝐬 𝐚𝐧𝐝 𝐰𝐡𝐚𝐭𝐞𝐯𝐞𝐫 𝐢𝐭 𝐭𝐚𝐤𝐞𝐬 𝐭𝐨 𝐞𝐧𝐬𝐮𝐫𝐞, 𝐨𝐮𝐫 𝐛𝐫𝐨𝐭𝐡𝐞𝐫𝐬 & 𝐬𝐢𝐬𝐭𝐞𝐫𝐬 𝐢𝐧 𝐁𝐚𝐧𝐠𝐥𝐚𝐝𝐞𝐬𝐡, 𝐚𝐫𝐞 𝐡𝐚𝐯𝐢𝐧𝐠 𝐭𝐡𝐞𝐢𝐫 𝐛𝐚𝐬𝐢𝐜 𝐫𝐢𝐠𝐡𝐭: 𝐚𝐜𝐜𝐞𝐬𝐬 𝐭𝐨 𝐬𝐚𝐟𝐞 𝐚𝐧𝐝 𝐜𝐥𝐞𝐚𝐧 𝐰𝐚𝐭𝐞𝐫; 𝐟𝐮𝐥𝐟𝐢𝐥𝐥𝐞𝐝.
𝐈𝐭 𝐢𝐬 𝐞𝐬𝐭𝐢𝐦𝐚𝐭𝐞𝐝 𝐭𝐡𝐚𝐭 𝐚𝐫𝐨𝐮𝐧𝐝, 𝐚 𝐒𝐭𝐚𝐠𝐠𝐞𝐫𝐢𝐧𝐠, 𝟲𝟬% 𝐨𝐟 𝐭𝐡𝐞 𝐁𝐚𝐧𝐠𝐥𝐚𝐝𝐞𝐬𝐡 𝐩𝐨𝐩𝐮𝐥𝐚𝐭𝐢𝐨𝐧, 𝐚𝐫𝐞 𝐝𝐫𝐢𝐧𝐤𝐢𝐧𝐠 𝐚𝐧𝐝 𝐮𝐬𝐢𝐧𝐠 𝐮𝐧𝐬𝐚𝐧𝐢𝐭𝐚𝐫𝐲 𝐖𝐚𝐭𝐞𝐫, 𝐚𝐧𝐝 𝐰𝐞 𝐧𝐞𝐞𝐝 𝐭𝐨 𝐜𝐡𝐚𝐧𝐠𝐞 𝐭𝐡𝐚𝐭. 𝐃𝐫𝐢𝐧𝐤𝐢𝐧𝐠 𝐔𝐧𝐡𝐲𝐠𝐢𝐞𝐧𝐢𝐜 𝐰𝐚𝐭𝐞𝐫, 𝐜𝐥𝐚𝐢𝐦𝐬 𝐭𝐡𝐞 𝐥𝐢𝐯𝐞𝐬 𝐨𝐟 𝐇𝐮𝐧𝐝𝐫𝐞𝐝𝐬 𝐨𝐧 𝐚 𝐝𝐚𝐢𝐥𝐲 𝐛𝐚𝐬𝐢𝐬 𝐢𝐧 𝐁𝐚𝐧𝐠𝐥𝐚𝐝𝐞𝐬𝐡 𝐚𝐧𝐝 𝐭𝐡𝐞 𝐥𝐚𝐜𝐤 𝐨𝐟 𝐖𝐚𝐭𝐞𝐫, 𝐜𝐨𝐧𝐭𝐢𝐧𝐮𝐞𝐬 𝐭𝐨 𝐥𝐞𝐚𝐝 𝐭𝐨 𝐩𝐨𝐯𝐞𝐫𝐭𝐲, 𝐚𝐬 𝐭𝐡𝐞𝐫𝐞 𝐢𝐬𝐧'𝐭 𝐞𝐧𝐨𝐮𝐠𝐡 𝐟𝐨𝐫 𝐜𝐨𝐧𝐬𝐮𝐦𝐩𝐭𝐢𝐨𝐧 𝐧𝐞𝐢𝐭𝐡𝐞𝐫 𝐭𝐨 𝐬𝐮𝐩𝐩𝐨𝐫𝐭 𝐀𝐠𝐫𝐢𝐜𝐮𝐥𝐭𝐮𝐫𝐞 𝐚𝐧𝐝 𝐅𝐚𝐫𝐦𝐢𝐧𝐠.
𝐎𝐮𝐫 𝐦𝐢𝐬𝐬𝐢𝐨𝐧 𝐢𝐬 𝐭𝐨 𝐜𝐡𝐚𝐧𝐠𝐞 𝐭𝐡𝐚𝐭, 𝐰𝐢𝐭𝐡 𝐨𝐮𝐫 𝐜𝐨𝐧𝐭𝐢𝐧𝐮𝐨𝐮𝐬 𝐞𝐟𝐟𝐨𝐫𝐭𝐬 𝐚𝐧𝐝 𝐲𝐨𝐮𝐫 𝐒𝐮𝐩𝐩𝐨𝐫𝐭. 𝐘𝐨𝐮 𝐜𝐚𝐧 𝐝𝐨𝐧𝐚𝐭𝐞 𝐚𝐧𝐨𝐧𝐲𝐦𝐨𝐮𝐬𝐥𝐲 & 𝐩𝐥𝐞𝐚𝐬𝐞 𝐠𝐢𝐯𝐞 𝐚𝐬 𝐥𝐢𝐭𝐭𝐥𝐞 𝐚𝐧𝐝 𝐚𝐬 𝐦𝐮𝐜𝐡 𝐚𝐬 𝐲𝐨𝐮 𝐜𝐚𝐧, 𝐞𝐯𝐞𝐧 𝐣𝐮𝐬𝐭 £𝟏.𝟎𝟎, 𝐰𝐢𝐥𝐥 𝐡𝐞𝐥𝐩 𝐦𝐚𝐤𝐞 𝐚 𝐡𝐮𝐠𝐞 𝐝𝐢𝐟𝐟𝐞𝐫𝐞𝐧𝐜𝐞 𝐭𝐨 𝐨𝐮𝐫 𝐂𝐚𝐦𝐩𝐚𝐢𝐠𝐧.
𝕋𝐡𝐚𝐧𝐤 𝐘𝕠𝕦 🙏
#𝔹𝐫𝐢𝐧𝐠𝔹𝐚𝐧𝐠𝐥𝐚𝐝𝐞𝐬𝐡𝕎𝐚𝐭𝐞𝐫
#𝔹𝔸𝔼𝓷𝓰𝓵𝓪𝓭𝓮𝓼𝓱 🇧🇩

Updates
1
4 years ago

@𝔹𝔸𝔼𝓷𝓰𝓵𝓪𝓭𝓮𝓼𝓱 🇧🇩 𝐛𝐲 ℝ𝐮𝐧𝐚 & 𝕁𝐨𝐲 ( @𝔻𝐫𝐚𝐦𝐚 𝕊𝐞𝐭𝐭𝐞𝐫𝐳) ⁽ᴵⁿˢᵗᵃ⁾

4 years ago

Thank you so much for the Donations, appreciate every last one. 🙏 Every £1 you donate towards this cause, will accumulate to Sadaqah Jariya (Continued Charity) In'sh'Allah & the rewards will be ongoing. We're very close to reaching the amount needed to build our first Water Well, Alhamdulilah. Follow our Instagram 🇧🇩 Blog page (@Baengladesh) and contact us there, if your own village back home/neighbouring village is in need of a water well & we will look to accommodate at the earliest, in'sh'Allah. JzakAllah Khair once again Fam. 🙏❤

Share this update to help us raise more
@𝔹𝔸𝔼𝓷𝓰𝓵𝓪𝓭𝓮𝓼𝓱 🇧🇩 𝐛𝐲 ℝ𝐮𝐧𝐚 & 𝕁𝐨𝐲 ( @𝔻𝐫𝐚𝐦𝐚 𝕊𝐞𝐭𝐭𝐞𝐫𝐳) ⁽ᴵⁿˢᵗᵃ⁾ started crowdfunding
Leave a message of support
Page last updated on: 6/8/2019 00.19
Supporters
68
Anonymous

Jun 8, 2019

make dua for all the muslim ummah

Oliver

Jun 6, 2019

Happy to help such a good cause! All the best xxx

Dizzy

Jun 5, 2019

Dua's needed for myself.

Anonymous

Jun 5, 2019

Assalamualikum. Another donation. Could I request a plaque under my daughters name please. Humaira Hussain. Jzk

Raheema

Jun 5, 2019

Assalamualikum May allah accept my donation. Could I request that I have one plaque made under my sons name. Yasin Hussain. Please thank you.

Anonymous

Jun 4, 2019

Cats And Dogs
Crowdfunding is a new type of fundraising where you can raise funds for your own personal cause, even if you're not a registered nonprofit.
The page owner is responsible for the distribution of funds raised.
Great people make things happen
Do you know anyone in need or maybe want to help a local community cause?
Create you own page and don't let that cause go unfunded!
About Crowdfunding