£3,245
raised of £5,443 target by

70 supporters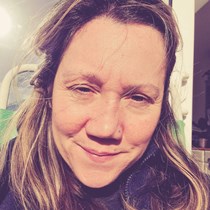 Cassie Stafford
We've raised £3,245 to fund a wheelchair which will allow Cassie to get out and about independently.
Funded on Monday, 21st March 2022
Don't have time to donate right now?
Story
There are certain kinds of people who come into your life and brighten it up just by being there. In any room, with anyone, they are the proverbial breath of fresh air; the ray of sunshine.
There are also the kind of people who put everyone else first. Who keep going even when they're tired or ill. Who suppress their own feelings to help someone else who needs them. Who would ignore feeling run down themselves and cook for you, leaving a full slow cooker outside your front door when you had flu and they knew you wouldn't have it in you to cook for your kids. Not just the slow cooker, mind. There'd always be a bag with it, containing the rice, pasta or bread to accompany the slow cooker, making up a balanced meal so you wouldn't have to find anything, not even in your own kitchen.
And there are people who wouldn't just do this for one person in their lives – but for anyone they love.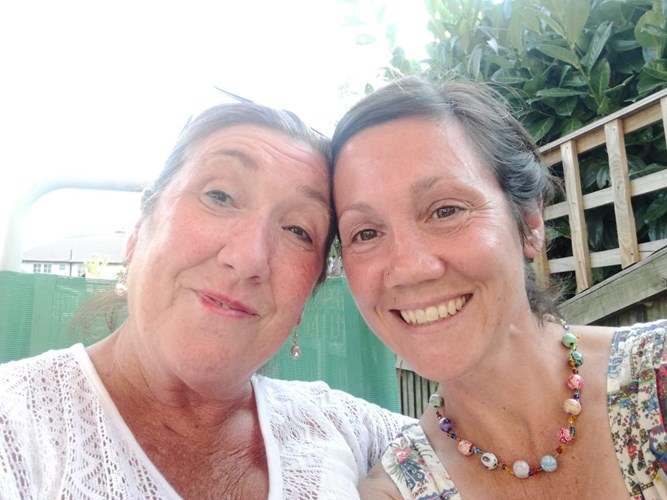 Cassie is one of these people. She's my best friend and honorary sister, and she makes my life better just by existing. I am deeply honoured, and so very grateful, to have found her; not just for me but my whole family.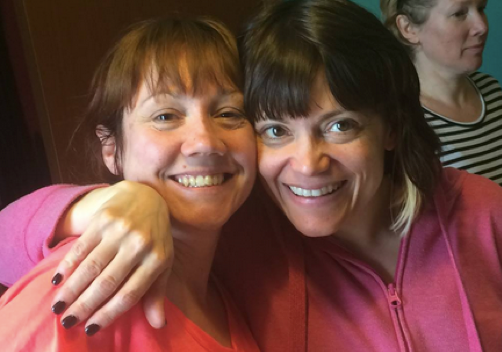 My children know her; she's babysat for them over the years. We've been each other's support network; supported each other through hard times and when our kids have been sad or needed more than school (or we) could find or summon up for them.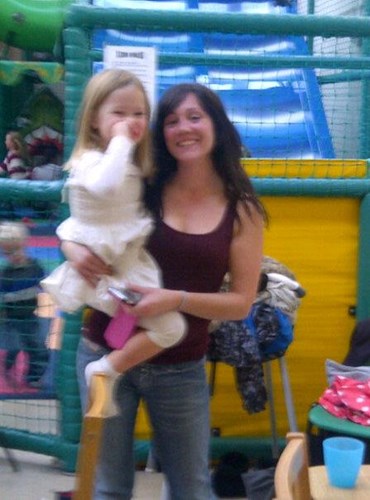 When my children have friendship problems I tell them: "It's ok. You just haven't found your Cassie, yet." Sometimes they think they might have: "Mum, I think I've found my Cassie!" But I tell them to be careful. Most people; most friends – are not like Cassie. And you can't expect them to be. Cassie goes above and beyond what anyone could or should expect from friends. Expecting people to be like Cassie is a huge and unrealistic demand to put on a friendship. I'm not even sure there is another Cassie. I just know I am so happy my Cassie is in our lives.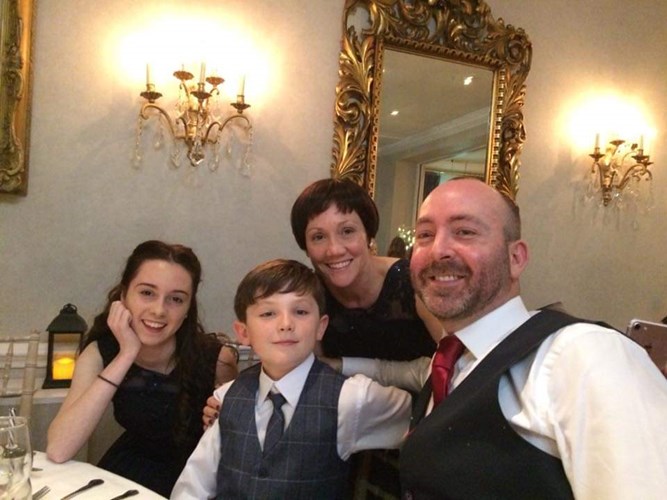 On top of relentlessly spreading positivity and joy, and being a great Mum to Olivia and Cameron, and wife to Matt, Cassie also has a tireless energy to DO. She is a little dynamo of mental and physical energy.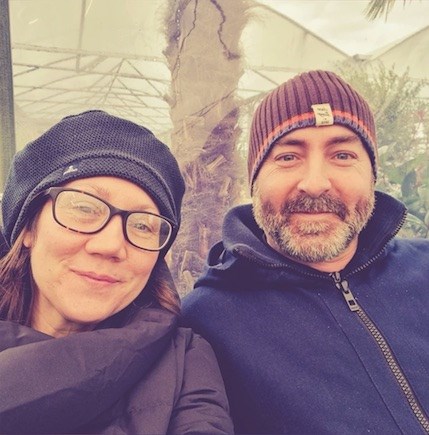 She can't sit. Not knowing there are things out on the kitchen worktop which should be away in the cupboards, or when one of her kids needs a lift somewhere or just to be cheered up. Or when she knows someone is tired and needs a boost.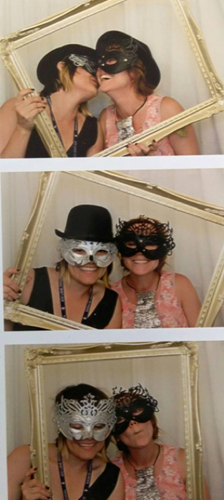 She'll whirlwind tidy what needs to be tidied and then move on to everyone else's affairs, and try to order them – not in an overwhelming way or by telling them what to do – by asking what they need. Sometimes by already knowing what they need (eg chocolate) and just rocking up with it.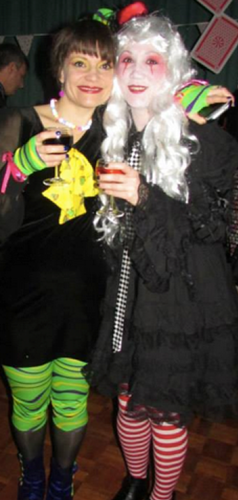 We've worked, and partied, hard; scrumped for pomegranates, she's lived through every haircut and hair colour, every decision (good and bad), weight loss, weight gain, illness (mine and the girls'). She's my person.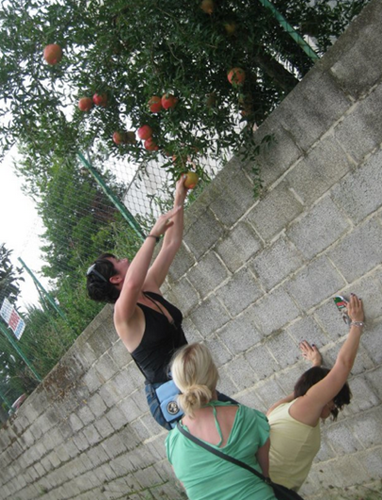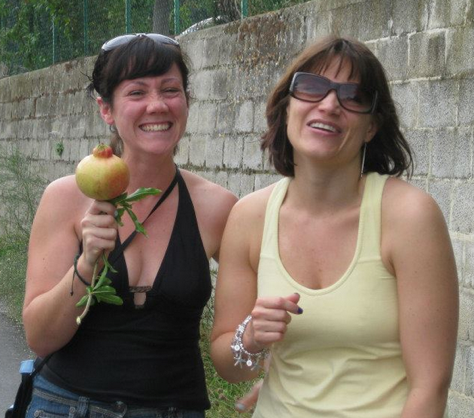 She's helped me move house, she's helped me through one divorce, a remarriage and another imminent divorce, helped me through job stress, depression, ADHD diagnosis, career changes, self-doubt, motherhood fails, friendship fails… everything. Now it's menopause, which is a lot less glamourous but she's there. Completely.
But… (and here's where we need your help) somewhere along the line, a couple of years ago, Cassie's own health started to be not great.
She's the kind of person who keeps going long after anyone else would have gone to bed and hung a Do Not Disturb sign on their bedroom door, before asking someone to make them a cup of tea and then kindly leave her alone to rest and recuperate.
Because Cassie doesn't have an off-switch. Turning off her mind is impossible and where her mind goes, her body follows. So she's been a auxilliary nurse, a mental health worker, a children's story writer, a soap-maker, a cleaner, a carer, a mother, a wife. All extraordinary and all done with 100% commitment – mental and physical. She's literally Tigger.
So, what happens when Tigger's body no longer follows its mind's commands? What happens to Tigger? What happens to Tigger's family? What happens to Tigger's colleagues, employer, wider family, friends?
Well, to start with, they all watch, helplessly. They cry. They rally. They tell themselves it's temporary and it's shit, yes, but it's not forever. The most positive one, obviously, is Tigger themselves. They're scared. Their family and best friends can see they're scared. Their family and friends are scared themselves. But they are still relentlessly positive, even when seeing doctor after doctor and having the same conversations. Even when it's not just the pain anymore, but their legs stop following instructions. Their body stops listening to their brain. They have to go to hospital, during Covid, for days. Days with no visitors, scared, unable to verbalise the symptoms, or remember what the doctors say. Unable to be forthright about themselves or their needs. And not strong enough to be there for anyone they know depends on them.
They keep being signed off work. They feel the guilt of letting colleagues and employers down. They feel the guilt of watching their husband pick up all the slack in the house. They stop being the carer and are now the cared-for. And their body doesn't get better.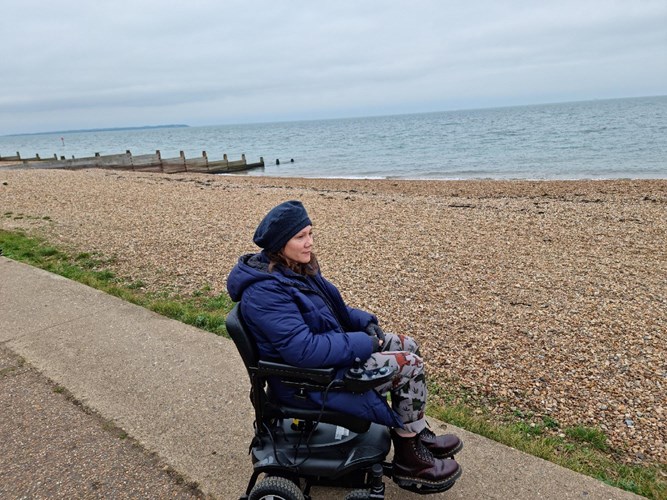 They stay positive. They take online courses. They look into fibromyalgia and 'unspecified neurological condition' groups for self-help tips. They push themselves to walk to the corner and back, even though it hurts more each day and leaves them exhausted and unable to do anything else. They strategise. They buy a heat pad to sit on. They buy a heated blanket. They explore natural remedies. And, mostly they wait. Wait for a diagnosis. Wait for a plan to get back to being normal and mobile. They stay relentlessly positive on the outside. But it's hard. It's hard to wait. It's hard to have your life on hold. It's hard being in limbo and feeling like an afterthought to the doctors and administrators looking into your care. And it's hard to even find the energy to leave the house – which you can only do with another able-bodied adult. And then, to bump into someone while you're in your wheelchair. To see the shock on their face. To answer their questions. To try to stay positive even when you can see how changed you are – on the face of someone who last saw you probably taking your kids round Dreamland or doing Karaoke at the Two Brewers.
That's not the worst of it, though. Picture it, if you will: There's now a massive conflict between your relentless positivity, your yearning for your body and life back to how they were - and the increasingly pressing need for some kind of acceptance that this is what things are, now. Buying the electric wheelchair you saw in the charity shop was a huge step of progress, in terms of acceptance. But it's heavy and bulky, and you can't leave the house on your own; you can *be* out but you can't *get* out.
You've moved on; adapted. You know which shops in Whitstable are wheelchair accessible and which are not. You've done a shit-tonne of research into ableism and know how hard it is for people in your position to get what they need in order to have some sort of independence.
So you start to jump through the inevitable hoops to get help for yourself. You apply for PIP, which is traumatic for someone like you, as you have to honestly face the situation as it is. No positivity allowed. The situation, as it is, is that you are house-bound and have no independent way to leave the house, without an able-bodied helper. And still, there are more hoops. There are weeks and weeks of waiting for test results. You're in limbo. No-one wants to make a diagnosis without the test results, or the next appointment, or hearing back from the latest consultant.
And you still can't leave your house on your own.
So, you do what you do. You try to take back control. You research grants – Access to Work looks like a good one. There are hoops, of course. But you jump through them. Only to find that they're not really hoops; they're dead ends. You keep yourself busy and creative (as a sideline, she's also tried her hand at wood-turning, aromatherapy, and tea. Check out her newest venture: Bloomin Wild Tea, on instagram) and start a blog to share your experiences and challenges (www.dear-body.org).
When it comes down to it – and you're a fighter, and you have looked into and tried absolutely everything – there is no solution apart from doing it yourself.
And here's where you come in, friends.
There is a chair which would give Cassie some independence. She could get over the threshold of her front door. Leave the house on her own. She could probably lift it in and out of her car. She would be independent again. The trouble is, it is tailor-made and expensive.
That's why I am asking for your help. Cassie wouldn't ask for herself. She's deeply conflicted about this whole thing. And it is wrong that we have to ask. It's a human right. But there's no provision for it. And Cassie deserves to have a life outside her house. This is a massive step for her to take. But there is no other way.
Life with a physical disability is not less than a life with an able body. Obviously, it's just a huge adjustment, and she's already become a hell of an advocate for accessibility and anti-ableism. But, because a life with a disability is hard in an able-bodied world – she needs your help to access the things you and I take for granted. To be able to even leave her house alone and go out independently.
So, friends – if you know Cassie – or if you know someone like her – or if you think that you could help give Cassie some independence and a better quality of life – then please donate if you can. Anything helps.
Thank you for reading, and thank you, in advance, for helping.
Updates
3
1 year ago

Cassie Stafford

1 year ago

This page will finish tomorrow and I want to say a huge thank you to everyone that has donated! I have been totally overwhelmed by your generosity, kindness and love. I have received some beautiful messages from people. I have recently been contacted by a charity called 'Donations with a Difference' they have very kindly offered to pay the balance of the chair, which is absolutely amazing! Thank you, so, so much!! Sending you all lots of love ❤️ take care my lovely friends Cassie xxxxxx

Share this update to help us raise more

1 year ago

Cassie Stafford

1 year ago

Share this update to help us raise more

1 year ago

Cassie Stafford

1 year ago

Share this update to help us raise more
Cassie Stafford started crowdfunding
Leave a message of support
Page last updated on: 3/21/2022 21.06
Supporters
70
Claire Stromsoy

Mar 21, 2022

Sending lots of love to you and your family xxx

Naomi

Mar 21, 2022

Sorry to hear this. Lots of love x

Hayley Allen

Mar 21, 2022

Sending you all the best for a future you deserve ❤ xxxxxxx

Janine, Lilia and Maya. X

Mar 21, 2022

Sorry I'm late with my donation been meaning to do it sooner. It's only a little but hope it helps. X

Richard King

Mar 21, 2022

Dear Cassie, always putting others before yourself. Sending you love and hope that diagnosis & care are forthcoming. If the chair costs are met please treat yourself and Matt to a meal on me. Xxx

Carole Clark

Mar 21, 2022

Sending you best wishes & positive vibes

Debra maybourne

Mar 21, 2022

Good luck Cassie, get your freedom back xx
Crowdfunding is a new type of fundraising where you can raise funds for your own personal cause, even if you're not a registered nonprofit.
The page owner is responsible for the distribution of funds raised.
Great people make things happen
Do you know anyone in need or maybe want to help a local community cause?
Create you own page and don't let that cause go unfunded!
About Crowdfunding
About the fundraiser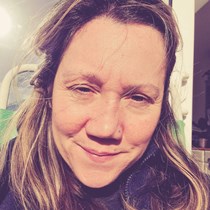 Cassie Stafford
My health took a downward spiral a couple of years ago and I found myself in hospital in pain, and I am still unable to mobilise very well. Accepting that I have a disability has been hard. I know that this wheelchair will allow me to go out in my home town and be more sociable.