Page closed
This page is now closed. Take a look at other inspiring pages on JustGiving
£0
raised of £700 target by

0 supporters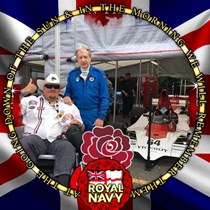 Charles Carter
We've raised £0 to fund raising awareness in Motorsport for Autoimmune Awareness Racing by giving out decals first I need to raise the money to copywrite
Closed on Sunday, 10th March 2019
Crowdfunding is a new type of fundraising where you can raise funds for your own personal cause, even if you're not a registered charity.
The page owner is responsible for the distribution of funds raised.
Story
My Story
Ok so I guess I should write something so here goes
My Story
My Name is Charles Carter i was born Saturday 16th May 1981, i was nearly strangled at birth by my umbilical chord would seem my body has stramge habbits.
In 1986 I was diagnosed with Diabetes Type one and have had to have insulin since, shortly after this my immune system suffered and I kept getting ill all the time when I say ill it's sort of M.E i get no energy and can't do much at all.
So my body in general doesn't work great.
In 2004 I had a fall down nearly 30 - 40 stairs there was no hand rail and i landed heavy i was working for Richer Sounds in Maidstone and I fell hard, instantly my foot swelled and my shoe stuck on.
Now one would like to hope an ambulance would be sent for wrong I got shouted at for swearing and a taxi booked for me no one came with me i had no wallet and my phone battery was dying.
I got to the hospital and realised I had no money luckily my father had an account with them so they radioed through and got permission for me to put it on his tab.
I got to hospital and got told it was a chipped bone but wwere it had chipped, the muscle attached and pinged the chip off the bone so they back slabbed it there and then I got hold of my brother and mum and both raced up to help me. They back slabbed it and said come back to fracture clinic and they will do a proper cast.
After a few weeks they changed it to a walking cast only something was seriously wrong after they did this my foot was swollen and really aching i couldn't put any pressure on it at all..
Any how six weeks past and they took the cast off my foot was bright blue. I was shocked i got dismissed from fracture clinic and told to go see the physios they told me six week waiting list great stuff.
I didn't wait I remembered I had private medical insurance so I rang up and asked for physio at the Alexandra hospital Medway it was granted
I walked in in crutches with my right foot up when I say walked i mean hobbled.
The physio looked at my foot and said to me and mum I can't touch this I think I know what it is but im not allowed to say i will book u in for scans and X-rays and get an appointment with a consultant.
The consultant told me I had a rare condition called RSD as it was known back then Reflex Sympathetic Dystrophy. I needed a pain block and lots of Physio.
More then a month went by my mum kept calling the pain specialist but nothing was happening. Finally after a month of agony, they rang only i hadn't eaten all day wasn't allowed and well unfortunatly I had a hypo. So I would have to spend the night in hospital. The next day I had the block early only the injected the block into my left foot directly!!
I woke up in tears the pain was worse way worse! So anyway, they tried to do an epidural lets just say you or I could have done better!
I awoke to my right leg being numb! Yes my right not my left. The specislist said for me to put my leg up on a stool overnight it may help yes a f!!king stool.
My dad came in not impressed he rang around and found anither specialist who prescribed me pain killers!!
I was sent home only very sweetly one of the nurses had looked up RSD and found a specialist in Blackheath London!!
He rushed me up to see him and said he would do an epidural one it would give me a rest from pain and two the physios could come work with me!!
So after this block he put me on opioid patches and a cocktail of things to help, I was still in a lot of pain but every few months i had them till they stopped working!! By now it was mid 2005 and getting cold my foot does not like heat or cold i was finding out but, it was reacting well to hydrotherapy which was great i was down to wondering around in one foot awesome, still in a load of pain with mychlonic shaking going on and my foot bent to the left but I was walking and by 2006 I was able to work in a local pub. This was great life felt good again.
I still had pain and constantly putting my foot up but I was working driving and living fairly normally!!
I even moved out well into one of my dads cottages.
2007 and 2008 came and went well 2008 in September i had a massive melt down!! I. Got shoved over a table by a giant german who thought it funny, he was a bully and constantly taunted me I guess this built up. I ran to my car and went home and started acting oddly i was locking myself in and hearing voices well I took the step of going to see a psychiatrist at a private clinic in East Sussex!! She said I needed to do a course on CBD and she would get back to me in a few days well she didn't and I was scared I needed help and no one was listening i didn't want to worry my parents so I didn't say anything anyway I was in my room i tears scared of the world and scared of life!! This wasn't me I was an out going person who loved meeting people hence the bar job!!!
I did something rash one evening i drew up my insulin for dinner and i pushed a vial and a half of insulin into my body, I WAS NOT TRYING TO KILL MYSELF!! I just needed help, I didn't tell anyone but my guardian angel Grace Marriott!! Now Grace Bell, came online on Facebook and i said Grace i think I have done something stupid she said what kind of stupid and i said I had just injected all that insulin into me!!! She rushed over and got me to the Emergency Department she even stayed by my bedside that whole evening until I stabilized i could ask for a better friend, anyhow the looks I got from the staff were awful, like I was wasting there time I was not trying to kill myself i told them I just don't know what's going on.
I got to see a psychiatric nurse who said I needed to come see her she asked if I was a danger to myself and I said no!! Just as I was discharged my psychiatrist rang my mobile my mum picked up the phone and said what I had done, she said immediatky that I needed to come into hospital and spend sometime in there unit because I was i forget the name you know we're u do something rash. Anyhow i was in hospital a few weeks and diagnosed as seriously depressed and serious anxiety issues!! 😭 but that with therapy I could get help whilst in Ticehurst i wouldn't come out of my room all my meals were put in my room and that was it. I had my first session with my therapist and after and while of talking i told her about my dreams and hearing voices and feeling like I was being followed she said sshe thought I needed to see someone else that could help me better i got told I had PTSD and that I needed EMDR to bring out the dreams and reveal what they really were past memories or such,
I started having EMDR it was so scary what was lurking in my mind u had repressed so much bullying and stuff it was unbelievable. Anyhow back to the CRPS after being let out of the Psychiatric hospital, I was 24 stone i comfort eat and was in tablets that caused me to gain weight!!
Then shortly after i got extreme pain back in my legs in 2009 they tried doing an epidural and it didn't work, they then said lets see if the PPP insurance would pay for a SCS machine, they said yes so I went in to have the trial stimulator put in omg I have never felt so much pain they woke me up to adjust the setting and each time they did if sent pain straight into me I screamed the OR down it was excrutiating after that the insurance wouldn't pay luckily my dr said on the NHS do a ketamin and Chlonodine infusion which i had to be in hospital for i was in for a few day but unfortuantly it spread it from my leg tto my groin, I was yet again in agony. After a few days they stopped the infushions, they told me they neede my HDU bed back quickly, so I had to get up on crutches, I tried and my left ankle twisted over the crutches snapped under my colosal weight and I ended up on the floor.
Since then I have tried allsorts including botox injection which just poisoned me I have never been ,so ill I was being sick and had the runs, I was sweating prefusly I thought I was going to die.
Since my ankle turning over in the hospital I have been in a wheelchair so there you go that is my full story.
I have now moved into my own house in 2011 and have surrounded myself with books collections of James Bond, McLaren, Fast and Furious and all sorts of curiosity's one would think the wheelchair has meant the end of my life but it hasn't.
Yes I have to have Carers in 4 times a day to give me meds and at any point the ME could come back but in 2015 I became an uncle to Isabelle Evvie Carter my brother Matthews first and who was born in February and then last summer my brother adopted little Lilly Rose Carter these little ones bring such joy to my life and even when I had ME they just saw me. I a very lucky my parents are fab my mum looks after me still and my dad does to he is great in emergencies where I panic like rushing me to London last weekend when I thought I had a bleed in my good eye. Last June my dad bought me an electric chair and it has enabled me for the first time to get out and about a bit more this chair and the Volkswagen Caddy dad bought me last summer enabled me for the first time to get up to Suffolk in Southwold the freedom up there is awesome I can go and get a beer, read the paper on the beach and just be me and more recently I have been able to get out to Brands Hatch my local racing track in Fawkham where I can sit and watch racing till I'm bored it means fighting the pain whilst I'm out and sometimes I do want to go home but I don't I realise I have to fight the pain and enjoy the bits of life I can I may not be able to work anymore but I can go out and do a few things.
Take this weekend for instance for the first time I spent time st the track watching the GT racing parent and Carer free just with friends in the heat of the sun hearing engines roar past me and the sun on my face was the best medicine ever.
My philosophy now is "When I'm ill I'm ill when I'm well I live life hard and fast sod the pain I can rest once I've done what needs to be done".
Everyone with CRPS has different ailments to and we are all different but to quote James Bond "There's no point living if you don't feel alive" and even when you feel like "There's a four letter word and your full of it" we just have to try our best to do things.
Low pain days to you all I hope you all are ok and not in too much pain. I sit here flaring like mad as my left leg is angry at me for going out at the weekend I have learnt some painful lessons to like don't take your mum out a cup of herbal tea when in an electric chair cause French doors have a draft excluder thst tips hot water over you. Less haste and more thinking but don't over think either.
Love peace and best wishes to
Chuck
Updates
0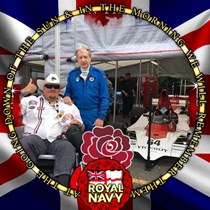 Charles Carter started crowdfunding
Leave a message of support
Page last updated on: 11/10/2018 10.33
Great people make things happen
Do you know anyone in need or maybe want to help a local community cause?
Create you own page and don't let that cause go unfunded!
About Crowdfunding