£0
raised of £14,000 target by

0 supporters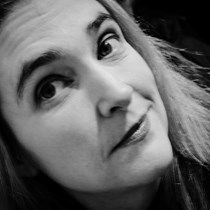 Tabitha Peterken
We're raising £14,000 to Help Fund Research Collecting Occupational Narrative from the Last Inshore Trawl Fishers of the North Yorkshire Coast
Crowdfunding is a new type of fundraising where you can raise funds for your own personal cause, even if you're not a registered charity.
The page owner is responsible for the distribution of funds raised.
Story
Main Points
• I am part way through a research project to capture the heritage, stories and opinions of the last inshore trawl fishermen of the North Yorkshire coast.
• There are no trawls out of these small ports anymore, so once these men have gone their stories and way of life are lost.
• The project has uncovered vital research about Brexit, hopes and fears that needs to be further explored.
• BUT money has run dry.
• So I'm asking for help.
The Project
My name is Tabitha and for the past year I have been interviewing old fishermen and their wives about their lives and how fishing changed so dramatically in their life time. These men fished from beam trawls from the 1960s till 2000s out of small fishing ports along the North Yorkshire coast. During their time at sea they went from having little or no regulation to joining the Common Fisheries Policy and all of Europe's legislation and the pain of decommissioning their beloved vessels. They once rode the waves as the last of the 'Great White(fish) Hunters' to then be scrapping by on tight quotas and now there are no trawls in the harbours. They truly are the last of their kind.
I capture these stories and opinions, occupational narratives, folktales and the subject on everyone's lips- Brexit and Europe.
These stories along with a little history will be turned into a book and I will write a play script celebrating Yorkshire fishermen, which will hopefully be performed on-site in Scarborough.
About Me
I was born in Scarborough on the North Yorkshire coast into a fisher family, my Gran mended nets when she was young for her uncles and brothers, so I have always had an interest in the close-knit communities of 'Bottom-Enders', the part of town where all who fish used to live. I am a dyslexic and come from a working family and have tried to push myself through education despite the difficulties.
Life is busy, I have four children all with SEN issues with two awaiting diagnosis for Autism, and as anyone with children with extra needs knows fighting for help can be like having a full-time job- the meetings, the forms, the endless hours demanding better, fighting against a system who just keeps saying, 'we don't have the money'.
We live in a two-bed terrace which is not ideal but cheap. I don't drink or smoke or gamble, or do drugs- I just live simply in order to get by.
But I do have a passion for people.
Everyone has a story to tell, if you just take the time to listen.
Time Sensitive Research
My research is time sensitive as the fishermen and their wives are all now old and some are not in good health, so if I do not talk to these people who have never shared their experiences before, then their lives, thoughts and opinions will be lost forever. These men are only one generation ago, my parents went to the same schools as them but their whole way of live is alien to my children. For the girls to skein mussels, the boys to mend pots or bait lines all before school would be unheard of today. These small but hugely important communities need to have their social and occupational narratives collected.
But also, because fishing has been so heavily regulated by the EU and these men can remember working before these laws, their hopes and dreams for Brexit are hugely important to be recorded. In a few years' time we will look back, and opinions change, phraseology changes. So, I need to talk to people now, as it happens not in a few years' time when emotions settle (that would be a follow up study!). Whatever side of the debate you are on it is extremely important to record and understand why people and why certain industries think how they do, what they want and need from the promises made. This research shines a light on what these rules and regulations have done to peoples lives and livelihoods and those experiences need recording so we can all understand one and other better.
Funding So Far.
My university offered to pay my fees for my PhD as part of a government initiative and I was to self-fund everything else; my husband works and we are not a frivolous family (those Northern fisher roots!). However, times have changed and our meagre saving are gone, the car died spectacularly and the rising cost of living has meant we do not have enough to live on each month. I need to earn money, either by abandoning this project and going to work- or 'earn' money from this research.
I have asked my university for help but there is none available.
I have trawled through bursary applications etc and either the work or I am not suitable.
Which leads Me Here
So, this is my last chance saloon. I hate having to 'beg', but if I don't all the important research I have been doing stops. This project cannot flounder just because I am poor. I may not have any money but I am bloody good at what I do- I am a researcher and in-depth interviewer.
Education, research should be completed because it is needed, not because the person doing it has money. Education should be for all, not those who can afford it.
Please give a little, I know we are all feeling the pinch from the times we live in, but I ask your help and am very grateful for anything you can offer.
What to Hear Some of My Research?
I am due to speak at the Folklore Society conference 'Folklore and the Nation' on 29th March 2019, with a piece entitled 'Bloody Europe'. Please if you are there, come and have a chat.
Updates
0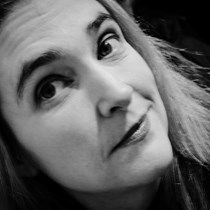 Tabitha Peterken started crowdfunding
Leave a message of support
Page last updated on: 3/1/2019 15.01