£680
raised of £2,000 target by

27 supporters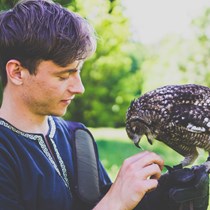 Tim Wilson
We're raising £2,000 to donate to VulPro, a vulture conservation charity based in South Africa - by cycling from Land's End to John O'Groats in vulture costumes!
Crowdfunding is a new type of fundraising where you can raise funds for your own personal cause, even if you're not a registered charity.
The page owner is responsible for the distribution of funds raised.
Story
Hello everyone! We are Tim and Ben Wilson, two brothers who are both passionate about vultures, and this April we are going to cycle the length of the UK in costume to raise money for African vulture charity VulPro.
First of all, let me explain that statement, and tell you just why we love vultures so much.
Get this for a crazy piece of information - vultures are literally one of the most important and effective combatants the natural world has against the spread of disease.
Vultures, as we all know, are scavengers - instead of hunting food for themselves or foraging on berries, fruit and insects, vultures clean up carcasses and leftover kills from other predators. This in itself is very important, but on top of this, whenever a vulture eats something with an infection or disease - say, rabies, for example - it quite literally will remove rabies from the ecosystem. Rabies, along with other diseases are big big killers of humans and animals alike across the world, but these diseases do not affect vultures.
This is bonkers stuff - because what happens is, when vultures go and eat up a disease-ridden carcass (and lots of carcasses out there are prone to infection and spreading disease) vultures not only clean up these unsightly bodies from an environment but also get rid of any diseases that may be lurking on the carcass at the same time. They are basically heroes without capes.
And now, on a more serious note - did you know that most African vultures are considered critically endangered and are facing extinction in the wild?
The decline of African vultures is happening at a scarily fast pace. To throw a few statistics and examples out there; across the past 30 years, Western Africa has lost around 95% of its vultures outside protected areas, while over on the Eastern side of the continent, more than half of the vulture population in Kenya's Masai Mara have disappeared. According to the African charity Wildlife Act, "of the 7 vulture species that occur in South Africa, all are either endangered, or critically endangered."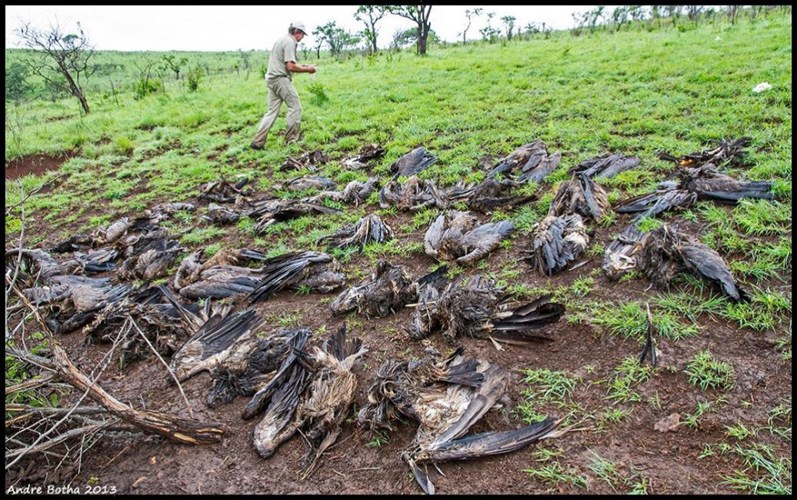 We inhabit and share a world in which habitat loss, extinction and pollution are sadly all too commonplace throughout headlines and are issues openly affecting our daily lives. We all may have heard of the loss of animals such as rhinos and tigers; be aware of the effects plastic is having on our oceans and marine life; or have started to notice the accelerating changes brought about by global warming. But how many people know that Africa supports 11 species of vulture, and that 7 of these species are on the edge of extinction?
Vultures are under the radar for a lot of people…the general portrayal of a vulture is of a nasty, skulking animal and as such they are generally overlooked or ignored most of the time.
Let me just say that vultures are incredibly important and precious animals. There are some animals in the world that wouldn't create much of an impact if, say, they were all removed from an ecosystem. But if vultures were removed from an environment, there would be a huge knock on effect. I must be careful here, as this isn't to suggest some animals are more important or valuable than others – certainly all wildlife is precious and should all be looked after. But I'm trying to illustrate that vultures are definitely very important.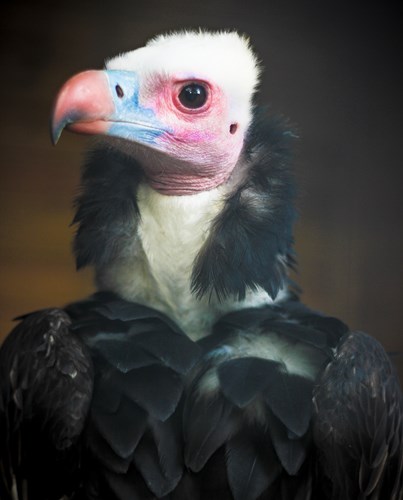 Vultures are scavengers. Not a very pleasant job role to have; they spend their time either searching for or devouring carcasses out on the open plains of Africa. Being designed to clean up carcasses, vultures don't have pretty feathery heads, which would get all matted and gruesome very quickly – instead vultures have long necks and bald heads, which reduces their PR ability somewhat. However, a vulture has evolved with function in mind. I've already said it – they clean up carcasses. That is an incredibly important job role to have. Without a vulture to clean up any dead bodies of animals on the savannah, there would be carcasses all over the show, attracting rats and flies and all manner of diseases.
A vulture cleans these bodies up. On top of that, a vulture's digestive system is strong enough to process most diseases – some vultures have stomach acid that could digest most metals – so diseases like rabies, cholera, TB, Ebola (to name but a few) literally have no effect on a vulture.
This means that if a vulture was to scavenge from a carcass that is laced with rabies, the vulture won't get ill and spread this disease around, but simply remove that disease from the ecosystem there and then. It won't come out the other end of the vulture either; it quite simply stops there. Isn't that crazy? These birds are massively important for a healthy environment as they are one of the most effective machines at curbing the spread of some of the nastiest diseases and viruses.
And this is where we come in. As I have said before, African vultures are rapidly losing their footing in the tree of life. This is down to many things – direct persecution from poachers, trade for vulture meat, electrocution on power lines, chemical farming and habitat loss. And it's happening so quickly, it could be very soon that there are no vultures left at all.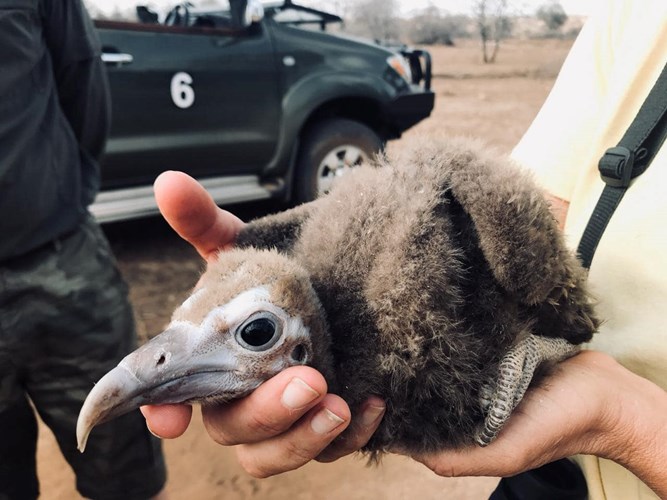 Now it's not all doom and gloom for vultures, hopefully far from it. There's a wonderful charity based in South Africa called VulPro , run by an equally wonderful lady called Kerry Wolter. She and her team of staff work on the ground out there day and night rehabilitating vultures, breeding them and providing a safe haven for wild vultures to come and feed. Seriously check them out, it's incredible to see people so committed to a cause they believe in and making what difference they can. They also contribute to a lot of important scientific research concerning vultures as a whole. Notably, in 2017 they released 35 vulture individuals back into the wild – a huge step for their conservation efforts and the first release of its kind in Africa.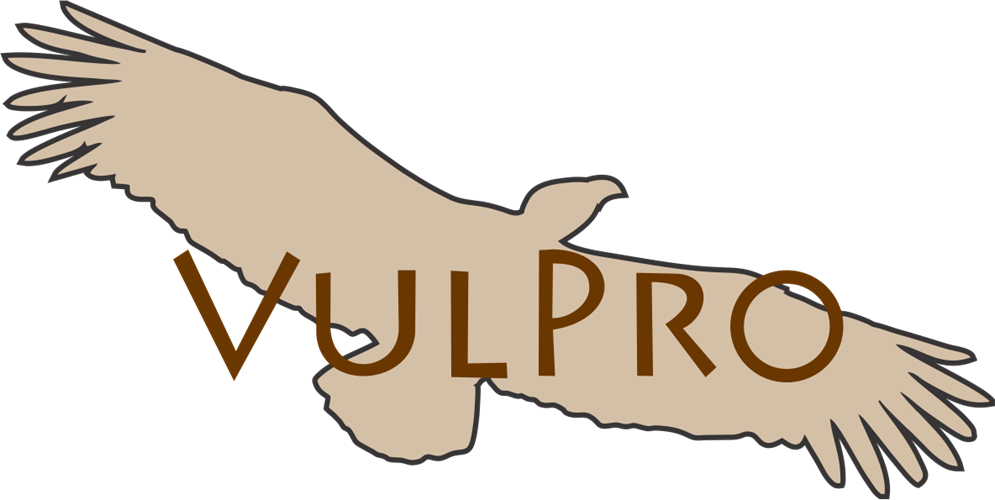 VulPro is a charity and a cause we wholeheartedly believe in – and we have decided to raise as much money as we can for them next year, by cycling the length of the UK; from Land's End to John O'Groats, dressed the entire way in vulture costumes!
Obviously the costumes are hilarious and eye catching, but seriously we want to raise as much money as we can. Our initial target is £2000, which would be absolutely incredible, but why not let's see exactly how much we can get together?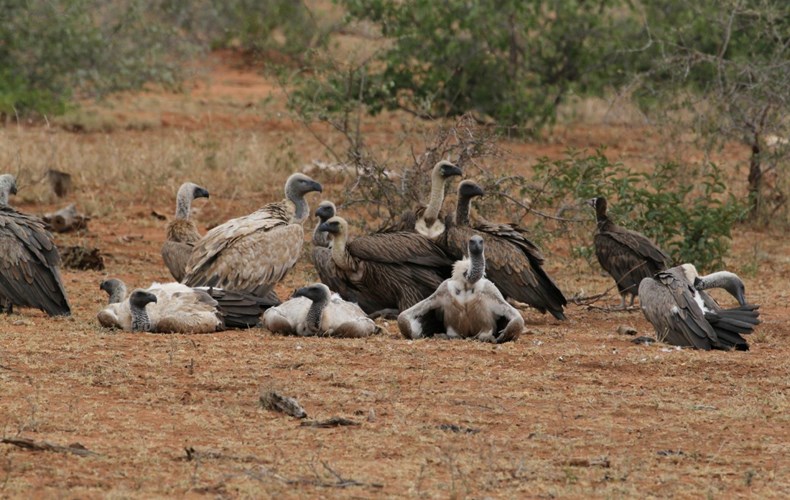 Our aim is to condense the 1200 mile route into 7 days, and we will be following the SusTrans' route from South to North. The whole trip will be self supported – we will sleep in a tent by the roadside at night, just us and our bikes, but this is a big appeal for as much help and encouragement as we can get from as many people as possible. I would love to raise over £2000 for vultures, for these incredible, misunderstood creatures, so let's see what we can get together! All proceeds and donations will be sent directly to VulPro.
We don't know exact dates yet – ideally we'd like to cycle over one week in late spring next year (2019), but we will make certain of this as soon as we can. In the meantime, let's raise as much money and vulture love as we can!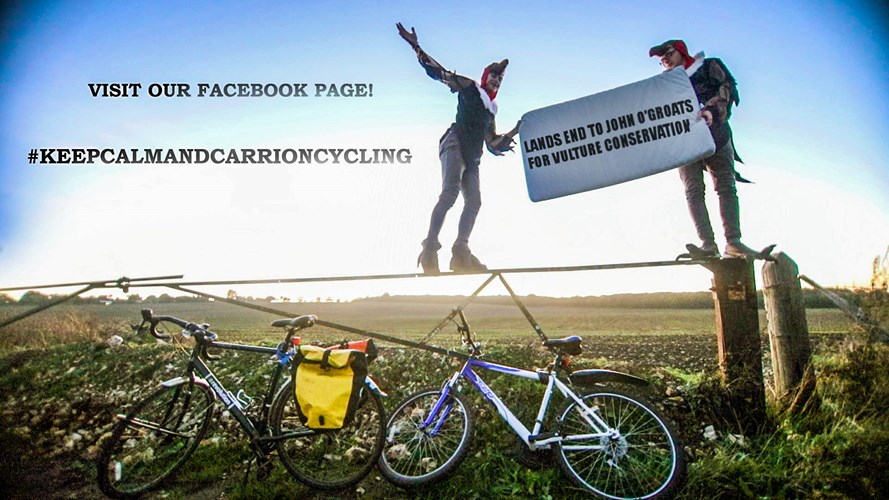 Updates
0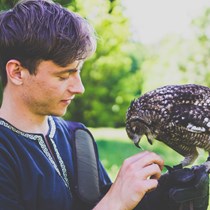 Tim Wilson started crowdfunding
Leave a message of support
Page last updated on: 1/19/2019 15.06
Supporters
27
Rachel Stanley

Jan 19, 2019

Well done Tim. Brilliant 😃

Carol Smith

Jan 13, 2019

Good luck with your challenge, guys. I have long loved vultures, having volunteered at REST in Namibia and booked to volunteer with Kerri at Vulpro this October. A very worthy cause. Go well!

Kat

Jan 8, 2019

Good luck Tim and Ben! It'll be a super experience for a great cause! x

Mick Bispham

Jan 8, 2019

Good stuff Tim and Ben! Hope it goes well for you!

Frank and Rory

Jan 5, 2019

Well done Tim and Ben! We can't wait to hear all about your amazing vulture journey!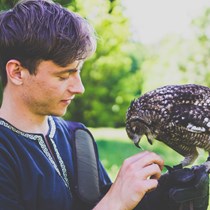 Become a supporter
Help Tim Wilson raise more
About the fundraiser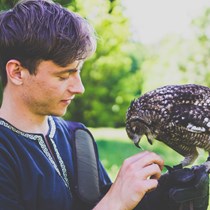 Tim Wilson
Hi, my name is Tim Wilson and I am a falconer and photographer based in Kent, UK. I work full time with birds of prey and am super passionate about conservation. Next year I'm raising money for vultures with my brother, cycling LEJOG in costume! Check out the donations page :)