Page closed
This page is now closed. Take a look at other inspiring pages on JustGiving
£0
raised of £2,000 target by

0 supporters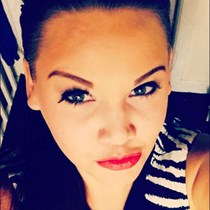 Danielle Somerset
We've raised £0 to Please help get this mental health story published... Mental health is REAL.. Suicide Happens.. Stop The Stigma! Its okay not to be okay ;
Closed on Tuesday, 15th January 2019
Crowdfunding is a new type of fundraising where you can raise funds for your own personal cause, even if you're not a registered charity.
The page owner is responsible for the distribution of funds raised.
Story
I ask for your help to get this book promoted and published and to spread the word that there is hope and there is help for mental health sufferers and that people do CARE… My wish is if this can reach and help even just one person out of the millions of suffers in this ever growing fight that now one in four people are going through every day then your donations were worth every penny… there is still so much stigma and so many people afraid to speak out resulting in suicide now being one of the main killers…!!!! I am a suicide surviver… I have battled addictions that where a crutch to numb my pain.. I have had to leave my family and friends at times to get treatment and therapy….and I have felt guilt and shame because of this…. but never forget that a person is so much more than there mental health illness.. I am now a mum and the determination to fight and beat this as become so much more real but I will keep going and I will be here to offer support to anyone that needs it I am a message away at all times… please help me spread the word.. please read the first part of my book without judgement and help me get this message as far and wide as possible.. I am so grateful for any help and I really hope people want to read the rest… Thankyou for your time and patience… and always remember It IS okay not to be okay.. xxx
Exposed
I wish I could say this was a story, something magical you can read turn the pages and escape into unfortunately for us there is no escape, no escape and nothing magical of memory's we have to go over time and time again, never being allowed to forget the heartache that to us is our lives but to others just people hidden away from sight, our battles unspoken. Stuck in the same circle, the same dark hole day after day facing the events of our lives trying to work through them to move forward, putting pieces back together a urgent need to feel whole again. No there's no escape not for us, not from our own minds, the pressure we face daily to achieve our potentials with the odd stacked against us, from the tedious routine and the constant observations of hospital life, from the medication we have to trust being told will make us feel better and worst of all from stigma round every corner we turn. We are survivors and we are innocent in a world that we feels punishing us for illnesses we have no control over, put away from society because ignorance makes the world choose to believe we're a danger. When most of our life's where the ones that have faced danger, faced it and carried on with our fight against an invisible force intent on breaking our minds, they say we're a danger to ourselves but whilst others give up on us we keep ourselves safe not choosing the days that are unbearable to face, the unknown makings of our own minds, the torture of not knowing if the future can be better than the past. Worst still being labelled a danger to other people who, when, what have we ever hurt even the hurt we've faced of others compares in no way to the hurt we feel in our hearts everyday. Haunted by the evil actions of others, personal battles, grief, loss, fear, anxiety and sadness even the strongest of minds faltering at the hardship of today's world. Tagged with more labels than every item in a supermarket. Thrown into the lions den of being an inpatient, a service user and our fight against our demons, our journeys of strength, our bonds of friendships made at our lowest times when we've got nothing to offer but ourselves, holding each one and other up with the weight of the world on our shoulders just because of love, a love formed from the pride of being survivors together, each of us unique but with the same common bond. Love being the most powerful emotion in the world and the greatest feeling when achievable. Refusal of letting any darkness we've endured and are enduring in our life's stopping us being the loving people we were all born as. Ive met the most amazing people, heard words spoken of crippling lows and unpredictable highs, unimaginable pain no one should ever have to hear let alone feel. I have lived in the most trying environment for a fragile mind, trying to control extreme emotions and deep depression, ironically being named as a private hospital whilst offering no privacy at all. Being away from family and friends, feeling so alone, living in a different world than you've ever known before. This is my personal journey I'm writing to tell the way life runs on a mental health ward. Probably being one of the hardest things I'll ever share all my own thoughts, feelings and the honest facts of a mixture of illnesses witnessed first hand and of a day to day struggle that I think should be known to the world. First getting a mental health illness as a child just eight years old and a turbulent lifestyle that led to my first long term admission under the section 3 of the mental health act in my mid twentys, funny enough a choice I made myself when life for me had become to hard to carry on, but the thought of leaving the people I love before I knew I'd done everything to help myself get better unbearable. I was ready to throw myself into whatever treatments, therapies and put my life in the hands of the professionals and trust in that everyone had my best interests at heart. I wanted to get well more than anything to improve my quality of life and stop hurting the people who love me with the unpredictable consequences my illness had brought not just to me but to my family and friends. What I didn't expect was to have entered myself into a battle as hard as all my previous. If nothing else was yet to beat me a hospital wasn't going to be the thing to do it, a pile of bricks where the walls close in around you to the point of suffocation. But I had the strongest weapon on the battlefield I had HOPE.
New Friendships
I put a lot of thought into which chapter to write first, the obvious choice being to explain the different mental health illnesses of which were suffering from, then I remembered an empowering project I'd recently been apart of our slogan being… I AM MORE THAN MY MENTAL HEALTH ILLNES I AM A… Mum, Daughter, Sister you get the drift. This led me to rethink my start. People are the most important part of the world and I AM more than my mental illness I am a FRIEND.
The nerves on my travel here circled around many different things but like a lot of people the thought going over and over in my head who was I about to meet. I pride myself on having a non judgemental, open hearted, empathetic approach to life, always searching for a street lamp sized light in the middle of a dark forest. Taking everyday as it comes and when not drowned in deep depression believing life can always get better. But I also had a feisty personality not afraid to speak out, hating injustice and good people being hurt or treated unfairly this attitude would later bring me to some of my most hopeless and unhappy times. I'm not socially awkward and when not isolating myself from the world have many successful friendships and relationships with others, but this was a completely new and unknown setting I was walking into, I knew people only came into hospital at the very lowest of there illnesses, I was dubious to say the least of the people I was about to take up residence with, so many different personalities in one small space. Well let's just say minus the odd road bump here and there I had nothing to worry about, my friends here became my second family almost instantaneously and in time where to become some of the strongest emotional bonds I'd ever felt. It was a odd feeling of forming such powerful feelings of love and protectiveness so fast and if I could take a guess of the reason I think maybe it's because we were all openly just ourselves not hiding behind egos we where open and honest with each other about who we where, talked privately but without shame of our feelings and life experiences and I think we found in each other a banishment of the loneliness living in the real world had caused us to feel being different to other and sometimes out of our depth socially. We understood each other and we knew in each other's company we where safe to finally relax and not have to premeditate our next moves next words, it was okay here to show weakness without ever being conceived as weak. Then not to long after came the obvious divide between patients and staff, it was us against them, and we where the under dogs they held all the power, they had the keys to leave here when we had nowhere to run but we where unbreakable, you see we'd already been broken but bringing our separate pieces of strengths together just like a transformer toy joining the separate parts to make one unbeatable machine. We where a force to be reckoned with sharing moments of unstoppable laughter but also silent tears behind each others heads whilst feeling there pain as if it was passing through our chests into our hearts as we held each other in times of despair. We protected each other, never letting the other give up hope, holding hands counting breathes till the others chest starts to fall slower and slower another attack conquered, small victories, but inside we all held a massive fear for the other when walking away from rooms hoping they'll find there own strength when behind there closed doors. We was soon to have this fear verified one unforgettable night.
The screams of our friend was no uncommon thing to have to listen to and we'd all spent many nights in our separate rooms feeling helpless tears rolling down our faces wishing we could take there pain away, her cries of despair from memory's to crippling to handle. We wasn't invincible even with all our combined strength sometimes the unthinkable can't be avoided. When the screaming ended deep in the night all round a sigh of relief for them and for ourselves because wanting to help with every breathe in your body and not being able to was exhausting. There cries bringing our own personal turmoils to the front of our minds, many of us knowing the nightmares we'd face when eventually going to sleep. Personally I'd rather have stayed asleep and have had nightmares for the next ten years than have to wake up to one of the worst living nightmares I'd ever known. I'd have listened to them heartbreaking screams for the rest of my life instead of facing the soul destroying reality. The morning staff entering the room next door to me that morning, screams of a different kind, the emergency alarms ringing in our ears bringing us all into the corridor out of our rooms. Not quite taking in all the rushing around we'd heard than alarms so many times we'd become accustomed to them and emergencies being averted daily all around us. But the looks on the staffs faces already covered with tears, looking around at the people I'd become to love as realisation hit us all moving from one of us to the next. Us close to the room moved to see as the crash bag being rushed down the corridor the staff so preoccupied to see we was all watching in a daze our hearts in our mouth secret prayers on our lips, our worst nightmare was unfolding. I remember the need to get to my friends to offer support and the anger as the minutes passed by without even a sound of sirens the emergency services arriving. That day I witnessed first hand the lack of experience amongst certain staff members that would cause me to never feel safe in these walls again. Every part of me wanting to help but my body frozen to the spot. Feet away from me, the defibrillator bag entering the room by now the more experienced in first aid shouting commands even there voices lacked confidence. My respect for the team afterwards grew a huge amount they never stopped trying never giving in... Then the paramedics arrived, a few minutes passed, then I heard it clear day "there's nothing more we can do" I looked around hoping nobody else has heard. My heart pounding my breathe getting shallower, my chest burning and the feeling of falling away from my own body, I don't know how long it took me to alert myself realising I was sat on the floor a staff member kneeled in front of me holding me in a sitting position, a glass of water pressed against my lips, the look in her eyes of concern and sympathy. My whole body started to shake as vigorously as my head shook from side to side trying to not believe the truth, why, why, why we was all supposed to be here to get better. My thoughts rushing so fast. Then the tears came I cried for what felt like hours, I'd continue to cry for days after every waking moment the same image printed on my mind. I looked around the lounge where we'd all been moved to so much pain, shock we sat on the sofas and chairs all that day our hands all joined in circles not able to bare with our own pain let alone offer comfort. One of us was missing our friend had fallen. Our worst fear come true. I'm not new to bereavement and I'd lost people I loved many a time before but somehow this felt more personal. Maybe because everyone of us on that ward has been touched with our own suicidal urges many of us even attempts behind us, we knew the hopelessness that comes with the need to end your own life. The world being to hard to face another day, needing to pull the switch on traumatising thoughts, thinking the world and the people we live are better of without us, suicide is not selfish and I believe ending others pain is as strong a urge as ending your own. I hope they knew they was loved, that we wish we could have helped more, that there memory of the times they wasn't unwell that we got to enjoy with them will never be forgotten, that we remember the sound of her laugh not just her painful screams, and as much as her death and the loss of a friend is devastating that it was still worth the pain to get to know them even for a short time, my heart will always ache for her family and loved ones and I hope they found the peace that everyone on this earth deserves. I shouldn't have had to write this. But it happened. So I did.
We got each other through this difficult time like we get each other through the difficulty of everyday. And like we'd get each other through more days ahead of us. Christmas here with these girls was a bittersweet time.. I can imagine and even from my own memory's and the words of others Christmas has always been a difficult time. Being in hospital away from our family's at that time of year caused a domino effect of depression throughout the ward, I struggled the most when I knew I was missing a special occasion at home. We where made to feel guilty by staff that they was missing Christmas with there family's to look after us. Guilt is a very hard emotion for us but somethings that are said are untrue and downright cruel in this place. Non of us choose these illnesses neither did we force any member of staff to get a job looking after us if they don't like it we'd rather they found something to do that made them happy not bitter, bitterness isn't our bugbear to deal with if they don't like there job frankly it's not our problem we've got bigger things to be focusing on. Words sting through and as immature as it sounds sometimes we have to make own fun or get a little one up on staffs hurtful ways. Honey on door knobs, mattress surfing down the corridors and sneaking the office hands free phones turning ourselves into prankster receptionists for the afternoon, caused us some light relief and funny times amongst all the pressure. But like I said about light in dark times, I've never seen under a Christmas tree like it hundreds of presents, the effort put in to picking special gifts for one and other and the pleasure of seeing there faces and knowing you've helped someone and even if just for a second made them feel happy. The warmth I felt toward my friends at this time was strong enough to toast marshmallows on, there are some very kind and special people in this world. I am glad I spent time here just for the chance to meet some of them. There's another side through and we all face social difficulties. Having friends and loving our friends is not the same as learning to trust people again, and as with all situations we take pleasure from we also get doubts. Putting so many women together under one roof is going to bring with it some testing times oh and it's not all been a bed of roses. I wish I could say that I don't believe there's good and bad people but I do think there is and I think we meet these people in all walks of our lives, what I don't believe is anyone is born bad and I do think what we are taught and what we see during our development has a impact on our later life, but I do know we make our own choices once where an adult whether these be good or bad choices and the consequences end up being reason other people get hurt and don't just effect the perpetrator. I think the worst of this is someone causing senseless pain with no reasoning behind it. I am lucky during my time here I have only encountered two other patients that I think have purposely been nasty to others without reason. Physical violence has become a part of society now is overlooked unless something is going to sell newspapers we don't even get to hear the majority of crime and violence that goes on around us. It makes me think of how grateful I am to have such amazing friends but I want to say you have to put good into life to get good out of it and this is the same with friendship. I HATE bullying and this environment has enhanced my feelings about this, the phrase don't kick a person when there down fit perfectly here. To be fair I'm pretty thick skinned about myself you can't be loved by everyone, but hurting the people I love or targeting the defenceless are two things that really get my back up. I am very quick to defend and I say it like it is, people don't want to hear the truth sometimes but I can't be arsed sugar coating when there's real problems in the world and behind the doors on every corridor in here, but I am loyal to the bone and I think this is what's led to hearing some really hard story's of people's past because I prove I can be trusted. This is something every friend should do for one and other. We can continue to character build in a positive way and to help others do the same and feel good about themselves but most importantly give them hope that they are going to meet good people despite any bad they've encountered. When someone tells you something in confidence something hard for them to speak about to anyone, it isn't your place to tell another. We are not sheep and we should all pick our friends and the people we want to spend our time with from what we personally know about the person, what you like about them and what positivity they bring to your life, never judge a person from what you've heard. On the other hand you can't please everyone and I don't think people should have toxic or negative friendships, you can still be kind and a good friend but we all have the right to put ourselves first and make decisions that enhance our happiness. Call me crazy but I feel no need to compete with any other women, I like to see them all doing well in all aspects of there lives there careers, as parents, there are some very beautiful women in this world inside and out, some very strong women. Them two patients are and never will be classed as friends to me, but on the whole during this experience the majority have been really good people who have took negativity of there pasts and let it make there future and there outlook on life better. I admire these people and am proud to say I have met many friends.
I know this chapter was pretty hard hitting to start with but sometimes lifes hard hitting just as sometimes friendship is. I wish all the friends I've met not just here but in all aspects of my life all the happiness in the world may we fight our demons and flourish in the happiness life can be with a little bit of hope and a lot of love.
Here are some quotes about friendship that have touched me and made me smile I hope you enjoy them and let the relationships you form in life empower you and help support you always.
"Walking with a friend in the dark, Is better than walking alone in the light"
"The most greatest discovery true friends make is that they can grow separately without growing apart"
"A friend is someone with whom you dare to be yourself"
"It's the friends we meet along the way that help us appreciate the journey"
"Good friends are like stars you don't always see them but you know there always there"
"Friendship isn't about who you've known the longest, it's about who came and never left your side"
"If friendship is your weakest point you are he strongest person in the world"
And on a lighter note because everyone knows friendship is full of fun sometimes let's make you smile.
"Friends come and go like waves in a ocean, but true once stay like an octopus on your face"
"We are best friends if you fall I will pick you up, after I finish laughing"
"As a best friend I swear to always pretend to be your lover when your getting hit on by a lame ass ass hole In a bar"
"A true friend always believe you're a good egg, even while knowing your slightly cracked"
"A good friend knows when to pour the wine and talk it out, your best friend knows when to shut up and hand the bottle over"
Our Mental Health Illnesses
The inpatient ward I reside is a personality therapy ward. There are three main illnesses we struggle with the most. This isn't an information manual they make me fall asleep aswel, but I do want to educate from a personal point of view how these disorders effect us first hand.
Borderline Personality Disorder
The symptoms,
- You feel worried about people abandoning you and spend your life trying to stop this.
- You have very intense emotions that last from a few hours to a few days and can change very quickly, feeling sad in the morning and ecstatically happy in the afternoon without prompts or events influencing these feelings.
- You don't have a strong sense of who you are, you feel empty and lonely a lot of the time, guilt a really intense emotion and the way your illness effects others is as hard as how it effects you.
- You act impulsively, sometimes having suicidal though and self harm behaviour, you could suffer from psychotic experiences like hearing things other people don't, feeling of numbness and not remembering things clearly after they've happened, sometimes you could try to regain you power by eating disordered behaviours and by using alcohol and drugs to reduce the intensity of emotions.
These are the typical symptoms used to diagnose BPD of EUPD (Emotional Unstable Personality Disorder). How it effects is very different from general symptoms people get to read about.
Please note if you have suicidal thoughts the following post could be potentially triggering always seek help if you feel this way at anytime don't suffer in silence.
" I do not attention seek, I'm not a liar and I'm not wasting you time don't write me off, give me credit for being able to reach out or I will sink in my shell and struggle alone, I won't try twice embarrassment will get the better of me. I am not a lost cause! I would not waste your time when my fear is mine is running out, time is precious to me, I would not waste yours, I wouldn't wish anyone to feel like this,I am constantly hurting. I seek you love and attention as a person drowning seeks oxygen, there's no oxygen to stop you drowning in you thoughts. People may stop taking suicide attempt as serious when I get help before the act is final,my mind changes rapidly especially when feeling fear or facing death, my attempts are as serious as my cry for help afterwards. I don't want to die my mind is consumed by this disorder. Understand I am not crying wolf the wolf is about to kill me and I can't fight him on my own. I constantly feel guilt, hopelessness and shame, where have the people gone I used to have around me have I really drive them all away. Needing a hug, then running away, needing to talk then hiding away taking pills to end the pain hoping this time I won't wake to face the same day as today. I am confused of my reality sleep bring me no peace my nightmares are just as strong as when I'm awake. I have no escape from these feeling, I hide under my covers because I don't want anyone to see me, but my emotions are still as blinding as the sunlight through the window no matter how many blankets cover my eyes. I care so deeply about my life as much as the life of others I just can't stop the emotions taking over and controlling my actions. I don't want anyone to have to witness how bad things really are, I am still me, I still need love and I still deserve any happiness that comes my way and I will cling onto it with all my might. I am the person you love in my bright times even when shadowed by my dark. My world is a chess board only seeing black and white. My thoughts scald me and freeze me over gain throughout the day so times I feel I deserve this pain, am I weak, should I have more control. Yes the chemicals in my brain are I balance but if I'm supposed to be able to control my own mind why can't I control the chemicals. Am I unlovable, hated, am I nothing. Was I meant for this world and if so why is it suffocating me daily. There's a whirlwind inside me, a storm that never settles, my depression is as deep as the ocean and my highs the top of a mountain. Do people wish I wasn't here would there lives be easier, I'm not ready to leave yet although I feel like I'm at the end of a boxing match with not a point on my side. Survival is my constant struggle so don't give up on me when I'm trying not to give up on myself" I'm not asking for sympathy or anyone to go above and beyond for me, I respect that everyone has there own lives and they have to put themselves first, I just ask for understanding and that I'm loved for me and not my illness"
This is how I feel, hard to write but true so it needs to be written. I would think many a person with BPD will understand this, know non of my word are ever meant to cause any pain, or upset to my readers. I know mental health is a painful thing and it is perfectly normal to struggle to hear how it feels first hand, read this knowing I'm a survivor not a victim. Let it effect how you feel however you need it to there no shame in feelings, but don't dwell on the darkness when there is light, it's there no matter how deeply hidden. Find something you love, anything even something simple and hold onto that feeling of wellness it brings as tight as you can. My passion is for writing and my love is for people thats comes from deep inside me deeper than any illness could dive, know that writing this is hard but it's also what I believe to be my destiny it gives me a purpose, we all have one find yours, I have faith in you.
I will now move on to the next illness, this being my primary diagnosis and something I have fought against since being a child it's also something I've learnt to embrace as the years have gone on to except and realise I can't change it but I won't let it change the good inside me. Sometimes I feel I'm the front runner in my race to get well and other times I feel I broke my leg at the first hurdle, but even if using crutches I will fight my way to the finish line and I will use my strengths to help others.
Bipolar Disorder
The symptoms,
- Manic or hypomanic episodes
- Depressive episodes
- Psychosis
Different types of diagnosis,
- Bipolar I A diagnosis of this is usual after experiencing one episode of mania lasting longer than a week, sometimes with depressive episodes although not everyone experiences the same.
- Bipolar II You may be diagnosed with this type if you have experienced at least one episode of severe depression and symptoms of hypomania.
- Cyclothymia This diagnoses would be given if you have experience both depressive and hypomania symptoms over the course of two years or more. Your shoot X don't match that of bipolar I or bipolar II.
Bipolar disorder although being one of the more known and talked about mental health illnesses is one of he hardest to describe as there are so many variations in symptoms and often no two people will have the same cycle of episodes. I thought long and hard about how I would describe the illness that's closest to my heart and closest to my personal mental health journey. So I've decided as hard as it will be because when in a depressive mood I know I'm going to struggle to write like I struggle to do anything in that mood but the only way to explain the real side of bipolar disorder is to write about it when I'm in depressive episode and when's I'm having a manic episode. So here goes.
Depressive Episode
Well this one came first I was actually hoping to write funny anecdotes and about how life is amazing but no right now life is anything but amazing. I feel so lonely, I wish I didn't hurt my family everyday by being this person. I am consumed by sadness and guilt, is the world better off without me. Will I ever see a happy day is there a future for me that won't hurt this much that won't hurt everyone else. I'm not sure if everybody just hates me but are to scared to push me over the edge. Is life for me just a well played out drama that I'm not a part of but I'm the main character. Is everyone full of sympathy instead of love, I don't want to live in a world that's not real I don't want people to feel sorry for me. I wish I could shout stop walking on eggshells I'm a person not a piece of glass. But right now I feel like I could shatter into a million pieces. I'm so tired I just want to hide under my covers and not let the world disgusting ugly person I am. My eyes are swollen from crying, getting up to have a shower takes all my strength the mirrors are covered because I can't bare to see myself. I'm fighting my demons even now at my lowest ebb I'm holding on to any little thing that reassures me I have a purpose. I want to be someone I'm proud of, this illness is eating away at me more every depressive episode I have to go through. Will it one day be too much, will it win am I fighting a losing battles, am I putting myself through all these unhappy years for nothing. I feel like I'm losing everyone anyway whilst still living. These feelings could last for weeks now, how many days will I have to feel like this, I'm suffocating and I'm scared. And I can't get help I can't talk to anyone I can't out this burden on another person. I'm away from all my family and here I have nothing. I can't risk triggering my friends with my problems I am alone I will always be alone. I have to stop writing for now and I hope I will find the strength to carry on with this and make the world aware of the reality this life is, I hope I can be a survivor to show everyone with a mental health illness there is hope, but right now I'm not sure anyone will even want to read this, maybe my dreams are just an escape route to a life I feel trapped in. Am I doing something worthwhile or am I just outpouring my emotions, am I selfish I feel selfish right now. I never want to hurt anyone. But I'm hurt I'm hurting so much I can't breath sometimes.
Updates
0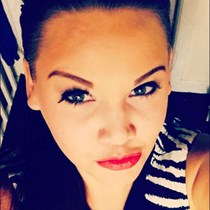 Danielle Somerset started crowdfunding
Leave a message of support
Page last updated on: 9/17/2018 06.10
Great people make things happen
Do you know anyone in need or maybe want to help a local community cause?
Create you own page and don't let that cause go unfunded!
About Crowdfunding