Page closed
This page is now closed. Take a look at other inspiring pages on JustGiving
£0
raised of £200,000 target by

0 supporters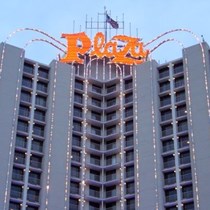 Darren White
We've raised £0 to Research, identify and fix my Chronic Back pain after a routine Back Op left me in Chronic pain back in 2009. I suffer 24/7 and need help.
Leatherhead, United Kingdom

Closed on Saturday, 26th January 2019
Crowdfunding is a new type of fundraising where you can raise funds for your own personal cause, even if you're not a registered nonprofit.
The page owner is responsible for the distribution of funds raised.
Story
Hi and welcome to my page.
I am not the best at grammer, so apolgies in advance for my poor mistakes.
My story began in 2006 when I was out delivering filters. I worked for a northern company and on this occasion I had 2 pallets at the front of my van. Long story short, I felt something go in my back. I was off work for a while then put on light duties for 3 months. I was referred to a specialist who told me, it could take up to 2 years for it to be back to normal.
I waited those two years and carried on working, but felt my back was not getting better, but worse on more and more days. I told my boss who famously said, take as much time off as you need and get your back sorted. That was July 22nd 2008 and I have not worked since.
I was referred to see a new specialist and I was told I needed a Op on my L5/S1. The scan showed I had a small rupture. I had to go through the process of injections and physiotherapy before I could have the Op which I was quite ok with it. I didn't particularly want the Op but because it was a accident whilst working I had to do everything possible to get me back to work in the quickest amount of time. All good so far. When the time was right for the Op I was told how it was going to be performed and I objected to being opened up like a tin can. The surgeon / specialist told me about a brand new procedure called a AxiLif. This was like keyhole surgery which sounded much better than the original Op and so opted for that.
Once I came to from the Op I knew straight away something was not right. The pain I was in was extreme, but the surgeon told me it was straight forward and she was pleased with how it went. I recall that night in hospital as being one of the worse I've ever had to endure. The pain was intolerable and to make matters worse, my entry wound for the keyhole was very near my Bum hole and I could feel all sticky. I told the nurse and when the lights went on it was like I'd been murdered. The sheets were just covered in blood.
Again apologies for so much detail, but I feel you need to know the full story to get a sense of my plight. I had that Op on the 25th Nov 2009 and on New Year's Eve I had to go to Accident and Emergency in Epsom because the pain was still very intense. Unfortunately, because I was under the care of my surgeon who worked at Epsom there was nothing they could do or give me. I was then referred to Pain Management and I was put on OxyContin. For those that do not know, they are extremely powerful opiate pain killers, (but have some nasty side effects). I was put on 5mg twice a day and I went back week after week because the pain was still intense. They would then increase the dosage 5 mg every week until I was at 60mg twice a day. It just took the edge off and quite quickly I was on 80mg twice a day. I have been told by various people, that OxyContin is used in terminally ill patients because it's so powerful. The normal dosage they use is 40mg daily, so up can imagine what sort of pain I was in to be on the dose I was at. That was early 2010 and I've only just recently increased my dosage to 100 mg twice a day. I also have OxyNorm which is a top up for breakthrough pain should I need it. I get x56 20mg of those which equals 2 a day. I've been known to take 10 of those in just 12 hours when I am particularly bad.
The side effects are horrid and have been for 8 yrs almost now. I'm so drowsy all the time and can often sleep up-to 16 hours a day. I have constant nightmares at roughly 4 a night and can be heard most nights screaming. I kick out when sleeping which had caused my partner to stop sharing the same bed. I've not touched my partner for at least 7 years now, again down to the side effects. I have real short term memory issues since the medication, weight gain is another, then depression hits Home big time. But over the years, I've learnt that the best policy is to not do anything at all. When I say that I mean nothing. I don't get dressed, I don't cook or clean, I don't even pick the mail up off the floor. I don't do stairs so I pee in a plastic container and put it down the sink. My bowel movement is just once a week, so I have to endure the stairs just once a week. I've always had this problem of just once a week and I don't know any different. I know most people are daily, but not me.
It's just easier if I live like this. I've tried everything. You name it I've tried it. Physio, tens machine, acupuncture, stones, swimming etc etc. I had a 2 week trail of a Spinal cord Stimulator in London and that failed. The only thing that helps I think and that's heat. I often have the electric blanket on and I have heat pads that can be placed on my back which I think eases it, but it could just be a comfort thing on my part.
I've had 3 further big surgeries since to try and sort this pain out, but nothing works. I recently had a Nerve Root Core injection which was suggested could really help. Yet another failure. Nothing shows up on scans and the up to date news is, they want me to have a nuclear scan. I've already had one of these, but because it wasn't done near them they say I have to have another...... It's gotten to the stage now, that I don't even bother getting excited about a possible relief in my pain. Every time in the past I've been super excited only for it to end in tears. Of yes, that's another side effect of me. I cry at almost anything sad. Not that bad you say, the problem is I'm almost 50. I mean everything sad.
So that's the back ground of the injured back, but if I'm pitching for £200,000 you need to know absolutely everything.
The next part is about my family. This is also important because it severely impacts my life and I'm being held back because of my disability. Back in Nov 2012 I lost my mum suddenly. She collapsed and died from COPD. I have one full brother named Jason and a half brother John, John lived with mum and always had done. The impact of mum dying was that she had an estranged marriage to Jack. They had separated back in 2005 I think it was and just never bothered getting round to getting divorced. My mum was still quite young at 64 when she died and had not been seriously ill ever. So a will was really not needed, but me mum and my Gran had decided that after Christmas 2012 we would do a group Will making day. Sadly that didn't happen. The problem was, because mum was still married ( they had been separated 7 yrs at this point) Jack was entitled to everything, the house, bank account and savings. But my half brother John has severe learning disabilities. Mum did everything for him despite John being 29 when mum died.
I'm also the eldest child, so it was up to me to arrange everything. Me and Jason spoke about the possibility of John being looked after by social services, but we decided almost immediately that both me and Jason would look after him. The problem was / is, that I live 250 miles away in Surrey with my partner, whilst mums house resides in Mossley (just 4 miles north east of Oldham in Lancashire). So when I say mum did everything, I mean everything. So it was like learning a fast growing child on how to wash himself, dress himself, basic things really, washing up, cleaning, bins, preparing meals. But we persevered and John can now do most things, although cleaning the home is not his greatest strength. So reading this, you'll have noticed that John is still living in mums house. That's because Jack knew how important the house was for John and he didn't want anything at all. Not even the money. However, there was a problem with that and that problem was that Jack was in an IVA for £30,000. So he could not just sign the house over to John. In effect it's fraud. So I've been fighting for John to have the house solely for himself. Yes, that means me and Jason had to give up our share of the house so John could become the rightful owner. We still have about 4 months left to go before it's all finalised in the courts and it's been over 5 years already. Luckily John had Legal aid for most part, but not before I handed over about £8000 in solicitors fees. It also took nearly 5 years for me to access mums savings and I used every penny to pay off the mortgage. So at least that's one problem I do not have to have in the future.
On top of that, I still have my 93yr gran ( mums mum ) who is now in a Care home. I love my gran more than anything and I would die for her if it meant she could live longer, that's how strong the bond is. She says, it's the only reason she keeps fighting everyday so she can see me when I'm able to get up which is about every 3 weeks. An because of my chronic pain the only way to travel is by driving the 500 mile round trip. I can't just set off when I want to, it's all got to be researched. When is the M25 quiet, are there accidents or queues anywhere. I can not sit in traffic, it kills me. On top of everything else, there is a real danger of me falling asleep due to the ridiculous high dosage of OxyContin I take for the chronic pain. So I have my gran who lives for me to visit her but getting there is a huge challenge. I've flown the route and I've traveled by train and neither are better. The coach is way to long a trip so I have no option but to drive.
That brings me onto my fiancees. I have not worked for 10 years come July 2018 and Surrey is not cheap. But it was the only place available at the time for the money we had 14 years ago. We private rent and because the landlord has only increased the rent £110 a month in 14 years we know we have absolutely no chance of getting a 1 bedroom house anywhere else in Surrey. My partner will not move further up north were the property is cheaper because her parents are 87 & 89 and she wants to be near to them, which is totally understandable. We split everything down the middle and there is not enough left from me once I've paid my share. I basically can not afford to move, so until the rent goes up to the average price for our home, we won't be going anywhere. An when it does, there is a real chance me and my partner will end up living at total different ends of the country. If and when that happens, not only will I lose all medical set ups, I'm going to have to register to all new GPs, hospital and specialist, but suffer the difference in temperature, which can have a huge bearing on my back. The cold really is my worst enemy. My back goes into melt down during the cold months.
I know this appeal is for a lot of money and I'm hoping someone who was in a similar situation regarding the chronic pain in the lower back and of course is wealthy enough to donate anything towards my goal, and can totally understand where I'm coming from. I can provide all the evidence of past procedures and I can also prove my now 93 yr gran is still alive and kicking and still patiently awaits my next visit, but also provide the 5 years of solicitors correspondence in which I'm still fighting to get John the sole ownership of my mums house. I've wasted almost 10 years of life lying on a sofa bed day after day, week after week, month after month and year after year. I would love to return back to work and even after all this time, Camfil still have my job open if and when I'm ready to return.
I would even try and pay back any sizeable donation if I was ever in a position to do so. I know it's a lot to ask, but if you don't try, then you never know.
I plan on researching the best place to have any surgery and to what cost. I don't mind traveling although the planning would need going through. I might get lucky and a private specialist reading this could provide his or her services for free. I simply don't know until I post this out.
I thank you all in advance for reading and sharing, but most of all to those that pledge money for my cause. I'll be eternally grateful.
Darren
Updates
0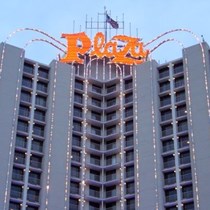 Darren White started crowdfunding
Leave a message of support
Page last updated on: 12/22/2017 23.44
Great people make things happen
Do you know anyone in need or maybe want to help a local community cause?
Create you own page and don't let that cause go unfunded!
About Crowdfunding
About the fundraiser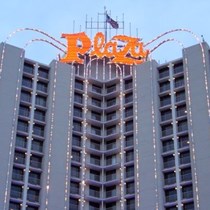 Darren White
Leatherhead, United Kingdom
I was a full time delivery driver for 4 years with a company called Camfil. I delivered Air Filters and loved my job. I was forced on to sick pay and I last worked on the 22nd July 2008, so nearly 10 years ago now. I had my back Op on the 25th Nov 2009 which left me Chronic Pain