£22,928
raised of £8,000 target by

578 supporters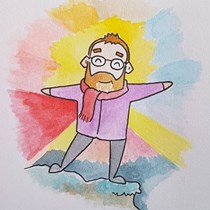 James Murray-White
We're raising £8,000 to buy oak saplings & then to source land for planting
Don't have time to donate right now?
Story
UPDATE: 31/5/2023
A few of us are talking about making STO a CIC and finding the land to create our own dedicated woodland - we've looked at many poeces of land in various areas, and are all individually involved in various related projects: so we're extending the deadline here to raise any income for this, and to keep doing oaky work where we can! Further updates soon - JMW
UPDATE Friday 23rd April 2021
We're just now getting the final 80,000 oaks planted, and some 90,000 mixed broad leafs that were offered mid campaign - so it's been pretty full on for us!
We've had a dozen collection/distribution points, with almost another dozen sub points, and streams of lovely folk collecting from them. There have been some issues with the courier service the Nursery use, resulting in delays, and Easter etc, plus navigating COVID and local lockdowns - all operating within the guidelines & maintaining social distancing - however: what an achievement! Getting these lovely sentient trees out of the system that grew and then just as randomly was ready to destroy them has been our priority for this past year, and with your help, we're doing that: getting them planted with love and hope for some kind of future. There will be a fuller update with photos, media, some upcoming events, and more on our website soonish, but for now - a massive thank you for believing in this campaign, funding it, and promoting it. Please help us by continuing to do so, and together we will grow forward into the future with joy and resilience created from this radical act of love for the planet! (and if you've planted, please go & water in this dry spell)
www.savetheoaks.org
UPDATE: March 14th 2021 Thank you so much to our 476 donors! As of today we're nearly at 200% of our initial target, set nearly a year ago. We successfully distributed and got planted 30,000 quercus robur saplings over the past 2 months. Now we're getting ready to receive at 13 distribution/collection hubs the final 50,000 from the Nursery over the next 10 days - of these 34,000 have been requested, and we are planning the heeling in of the remainder. And we are short of the funds but confident that we will receive them thro' goodwill. Thank you for your belief in our campaign.
UPDATE 30/12/2020
Thank you so much for your donations so far - as of 30th December 2020 we've had 277 supporters donate almost £10K.
This means that we've put in an order to Maelor Forest Nurseries for 30K oaks - at the cost of 22p each - which we will be distributing as we move into Spring - navigating Covid 19. We've so far received more than 160 applications via the Save the Oaks website (https://savetheoaks.org/) from individuals and groups across the UK for oak saplings for their region - more information coming very soon on the first wave of applications accepted!
But we think we can do more!
As our Natasha says: "The support we've seen is a testament to how a community can come together in difficult times. From the applications we've seen so far, it's clear that people want to act for a better future, one where humanity and nature are connected.
"Oaks are symbolic of strength and resilience, qualities which we will need going into our collective future. With that in mind, we are inviting more people to get involved in this next phase of the campaign - we want to give anyone that wants to plant and care for some oaks the chance to take part."
So once again - a massive thank you to all who've donated and who are going to be planting trees, to all that have helped to spread the word and who've helped in the background in this small radical act of love for these times. Have a wonderful season and sending much love for 2021.
Save the Oaks team x
UPDATE 26/11/2020
Thanks so much to recent & existing donors! We are beavering away on admin, and reaching out to the 160 plus folk who've requested trees - the map on our website shows the incredible spread across the UK where these oaks will be planted! Due to lockdown's & the christmas rush, it looks like we'll arrange deliveries to our distribution points mid-January, so the oaks will start to be planted from then. All up to date info, and a pre-christmas media launch, will be on our website: www.savetheoaks.org so please sign up. Thank you for believing in this project: it takes a community to plant a forest! with love! JMW
UPDATE Mon 29/6/2020:
We've just reached the goal we set ourselves but any extra is gratefully received for more trees, JustGiving fees etc. Joyful thanks to all our donors!
Extinction Rebellion Rewilding (XRR) fundraiser to save 750,000 saplings from destruction - a small positive action in the midst of global crisis.
This feels a strange time to be launching a public fundraiser asking for support to buy oak saplings, and ultimately land to plant on. We in the UK are in a state of lockdown, and millions of us around the world are affected by the Covid-19 virus.
Public healthcare and food are the priority for the vulnerable in our society: these are the markers of a caring compassionate species. But we also need to keep focused on the long term health of our planet. Work should have begun on this thirty years ago when we became aware of the negative impact that industrialised human activity was having on the balance of the earth's ecosystems.
The climate and ecological emergency became even more pressing when we discovered last week that the UK Government had reneged on its promise of a huge national planting scheme. Tree nurseries have raised an extra native oak pendunculate (quercus robur) 750,000 saplings on sites around the country for the scheme, but given the circumstances may now be forced to incinerate them. The saplings, which are up to two years old, require constant care to grow.
The news of potential environmental loss on this scale is abhorrent especially in the light of the current destruction of ancient woodland at Crackley woods and other sites in the path of the planned HS2 rail.
We at XRR, the rewilding wing of Extinction Rebellion, want to raise funds to buy as many of these saplings as we can to spare them from destruction and ultimately to find land to plant them on when the tree planting season begins again in the autumn. This follows an unprecedented response from individuals and groups who have already pledged to buy small batches and are finding land.
It has long been our vision to purchase land to be held in trust for Extinction Rebellion to demonstrate and practice rewilding, using our far-reaching network of experts and enthusiasts. This crisis gives us the impetus to appeal for funds to begin this process more proactively once the Covid-19 crisis passes.
So we are appealing to you for funds.
First, to purchase as many oak saplings as possible to avert their destruction. They can stay at the nurseries until lockdown is lifted and then can be delivered to our selected sites, where we can arrange storage and care.
Second, to support the process of land ownership. It will take more funds in the long-run to acquire, and to look after land - but together, and with the memory of all who have succumbed to Covid-19 in our minds, we can make steps in land restoration, tree planting, and rewilding.
NOTES
New: we have now created a sign-up doc to request some saplings - please fill it in & we'll add it to our list, and get back to you in due course:
https://docs.google.com/forms/d/e/1FAIpQLSdpsTGuxvEQt9cGjO2mGRPsWccAKM4Zd4gBuwE60AVZABsvrw/viewform
This is a rapidly developing situation, hampered by lockdown and our reliance on technology to communicate (and our general over-reliance on tech!). However, we have a number of partner organisations willing and able to receive and care for the saplings.
One of the nurseries, Maelor in Wrexham, is offering saplings for sale at £200 per 1000, plus delivery costs of approximately £50 per load. This is negotiable on larger deliveries. Depending on how much we raise, we are hoping for at least an order of 20,000 saplings for £4000 (plus delivery costs).
Other costs include care/water, volunteer transport, delivery to final destinations and tree guards. We will reserve £2000 for this. We are additionally hoping for an extra £2000 to begin the process of land acquisition. We plan to return to funders later when we have identified a specific site, with a more strategic funding plan for this. We regard this as crucial seed funding to enable us to kickstart the process.
Our hope is that at least one large-scale native oak forest will result from this crowd-funder; and that many of the other oak saplings will be saved and planted to expand and enhance existing woodlands. This will be carefully planned and managed. If you or a local group wants a smaller number of trees to plant on specific suitable land, please also get in touch. Please note: planting 1000 oaks two metres apart would require approx one hectare. An even better planting scheme would be to plant at four metres apart with nitrogen fixing plants in between. This would require two hectares.
James Murray-White & Bell Selkie, on behalf of Extinction Rebellion Rewilding
With the support from:
Independent growers and activists - Mark Shipperlee, Rebekah West, Rob Newby
Ben Gray : Frome Future Forest Project
Duncan Starr-Bolt : Cambridgeshire Tree Planting Community
Yara Ghrewati : Regenerative Agroforestry Impact Network (RAIN) & Wildeye Adventures
Lola Perrin, activist & composer
Amanda Claire Vesty, Ancient & Sacred Trees Network
Rob McBride, Treespect
Natasha Somers, Founder - The People's Land
& various XR and environment-focussed community groups & NGO's around the UK.
More partners to be announced soon.
9th April 2020
Updates
33
3 months ago

James Murray-White

3 months ago

we've rescued and got thousands of trees planted

Share this update to help us raise more

2 years ago

James Murray-White

2 years ago

UPDATE: March 14th 2021 Thank you so much to our 476 donors! As of today we're nearly at 200% of our initial target, set nearly a year ago. We successfully distributed and got planted 30,000 quercus robur saplings over the past 2 months. Now we're getting ready to receive at 13 distribution/collection hubs the final 50,000 from the Nursery over the next 10 days - of these 34,000 have been requested, and we are planning the heeling in of the remainder. And we are short of the funds but confident that we will receive them thro goodwill.

Share this update to help us raise more

3 years ago

James Murray-White

3 years ago

UPDATE 2/11/2020 So many thanks to new donors! All activity is now at www.savetheoaks.org: we are deep into tree distribution admin - last chance to request trees via the website, and see a map of where they all will be planted across the UK! We're negotiating lockdown issues, and anticipate getting trees out from december through to march 2021. Warm thanks for kind support! JMW x

Share this update to help us raise more
James Murray-White started crowdfunding
Leave a message of support
Page last updated on: 3/6/2023 10.04
Supporters
578
AST

Feb 28, 2023

Planting people and trees

Peter Reder

Aug 22, 2022

Inspiring work! Tragic that it's necessary, but wonderful that people are making a difference.

Ancient and Sacred Trees - AST not for profit tree celebrating, planting and protection community

May 31, 2022

Latest Instalment. As a volunteer not-for-profit AST is proud to be working in partnership with you saving & planting trees in the UK!

Ancient and Sacred Trees - AST

Feb 13, 2022

Planting and Protecting Trees and Land is critical for a healthy planet, not just for humans but for the other animals too, our wild neighbours. We are proud to offer our continued support.

Rebecca A

Jan 29, 2022

Go Green team go!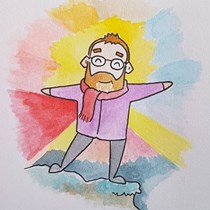 Become a supporter
Help James Murray-White raise more
Crowdfunding is a new type of fundraising where you can raise funds for your own personal cause, even if you're not a registered nonprofit.
The page owner is responsible for the distribution of funds raised.