Page closed
This page is now closed. Take a look at other inspiring pages on JustGiving
£0
raised of £840,000 target by

0 supporters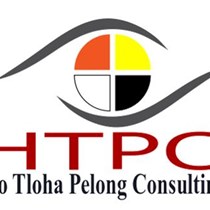 Jeffery Dobbs
We've raised £0 to Funding for Support and Education of HIV/AIDS Orphans and Organisations Providing Direct Support to Orphans
London Borough of Camden, United Kingdom

Closed on Tuesday, 9th January 2018
Crowdfunding is a new type of fundraising where you can raise funds for your own personal cause, even if you're not a registered charity.
The page owner is responsible for the distribution of funds raised.
Story
1. Overview
The appeal being made is for £840,000 to support the creation of a self sustaining charitable funding model, to accomplish 3 main tasks:
- Financially support the upkeep and education of Children Orphaned and/or infected by HIV and AIDS and the Charitable Institutions that support them. Upkeep covers their day to day needs in the institutions that look after them and education is from Crèche, Junior and High School through to Tertiary Education for those who are able to qualify, as the children start from near newborns through to the full school going age range; and
- Provision of internships and practical training and certification opportunities for those not qualified or wishing to go through tertiary institutional training.
- Creation of employment opportunities for those leaving charitable organisations after Higher education and/or those who are classified as child parents where they and their siblings never went through or where in the orphanage or charitable institution system.
The appeal may look large but on review of the appeal proposal below, the belief is that it will prove worthwhile and worthy of consideration.
2. Invitation
This is an appeal and invitation to become part of a pioneering charitable effort that will change the way charitable projects are set up and supported. All that is required is 5-8 minutes of your time to read and absorb what is being propose and guarantee that it will not be a waste of your valuable time.
3. A Little About Those Behind The Cause
This appeal is being made by Ho Tloha Pelong Consulting, a UK based consultancy firm. Ho Tloha Pelong is Sotho (a South African Language) and means "From the heart".
The consultancy was established by a group of UK based Business Development and Project Management Professionals, with a combined joint experience in their respective fields of over 50 years. The focus of the consultancy is the establishment of Charitable Ventures in countries that have been identified as having a high donor dependence. The project consultancy focus is adding value to existing Charitable Organisations, but mainly the development and establishment of For Profit For Good charitable ventures that operate in the ICT (Information Technology and Communications) space. These types of projects have been chosen as they provide economic development, skills development, real world career development pathways and are business types in high demand in the identified locations. The aims of the Charitable Ventures being established are to accomplish the 3 main tasks outlined in the introduction.
The primary focus of our efforts is Sub-Saharan African countries ravaged by HIV/AIDS and the associated deprivation and lack of development associated with this scourge. The initial focus is support and development opportunities for those directly and indirectly affected by this problem and specifically the Charitable Organisations that are in the frontlines supporting these individuals.
4. The Introduction
The focus of this appeal has 3 primary aims:
i) To show that there is a better way of directing our goodwill more effectively for the benefit of those it is targeted at;
ii) To reduce/eradicate the misuse of donor funds, which typically end up going largely to "administrative costs – salaries and perks" and in the worst cases, embezzled, with little actually ending up where it was meant to go.
iii) To create a framework which can be copied and rolled out in any potential donation receiving nation. The hope is that this concept will eventually reduce and possibly replace the need for Charitable Organisations to require never ending donor support for their survival and the survival of the projects they set up and administer.
5. The Background
This appeal and concept being proposed is aimed at tackling 4 issues:
i) How to overcome Donor Fatigue and desensitisation of donors to suffering and unfairness, which unfortunately results from the ongoing and ever increasing onslaught of ever more graphic donor request adverts day and night via all mass media channels;
ii) How to get donor support to make a more significant impact on those it is aimed at supporting and more importantly the reduction of fraudulent/corrupt leakage of funds away from those the support is focused at;
iii). How do to reduce and/or eliminate donor dependence by the recipients themselves;
iv). How to create self sustainability and self sufficiency within the donor recipient communities and make donations create more value long term within the donor communities.
This can be accomplished through the creation of For Profit For Good Projects within a country receiving donor aid. Such a prject would generate an ongoing income that would be used to support/fund targeted Charities in that country. These PROJECTS will generate their own income and NO LONGER require the need for further donations. The income these projects generating will in turn be used to fund community Charities that currently are supported by international Foreign Aid or other donors.
Research has shown that this is not only possible and realistic BUT achievable NOW, as the will; human capital and desire exists. Added is the fact that the populations within the donor receiving countries actually want to be self sufficient - they actually despise the perception that they are beggars, incapable of being self sustaining, whose existence and development is owed to the goodwill and handouts from the developed world.
6. The Proposition and Solution
The proposed solution is a simple one – A funding pot created from one-time donations from willing charitable givers, to be used to create a Self Sustaining Revenue Generation Stream/Venture. This would fund and support identified charitable projects/causes. Once set up, the proposed venture(s) would generates the funding needed to support targeted charitable community projects, through services supplied to the local economy on an ongoing business basis.
The income from this proposed solution would cover the needs of these charitable community organisations/orphanages as well as replenishing the original donor funds pot. In short the solution is to use a commercial model to create a self sustaining revenue generating vehicle, that funds the needs of the charitable organisations in its community out of the commercial income the venture generates, at the same time also replenishing the original donations pot. This would do away with the need for the recipient charitable organisations/orphanages to request/require future donations, as the proposed vehicle/venture would create a self sustaining means of support from a single donations fund.
The solution being proposed is one that would provide capacity development as well as opportunities to those with less fortunate beginnings, as outlined below:
i) Internship Training; Mentorship and Employment Programme
This will cover NVQ training from United Kingdom institutions up to NVQ level 4 with local Mentorship from local professionals covering the following disciplines:
Customer Service
Customer Service Management
IT and Communications Hardware Installation and/or Support
IT and Communications Software Installation and/or Support
Team Leadership
Team Management
Entrepreneurship
All interns would be provided with fixed term employment covering their Internship period inclusive of quality accommodation at no cost for the period.
The ultimate aim of the programme will be that the interns will be positioned to be absorbed in the local economy; find opportunities outside their nation or be equipped to become self employed within the local economy, with a small number being retained to transfer skills and assist training of the new crop of interns that follow.
ii) For Profit For Good Business Model
The initial business to be set up will be one that requires/encompasses the internship discipline opportunities stated. In addition the proposed business is one that will fill a market gap as well as providing economic and national business; development and employment objectives.
A business proposition that fits all these criteria with ready immediate market demand is a Call Centre. Demand and ready client base will come from all national government departments, Financial Services Sector and small business. This demand will enable the provision of up to 200 internship places a year covering a 24 hour shift rotation Call Centre. This number of internships would cover the school leavers from up to 5 orphanages a year who do not proceed to tertiary education.
The aim is that with the development of skills capacity in the disciplines detailed, the model will expand through reinvestment of generated income to create its own support industries able to absorb its own outputs.
iii) Orphanage Financial Support Programme
A portion of the profits generated from the business will go to fund selected orphanages to cover the running of the organisations and the looking after of the orphans they support. The number of organisations to be supported will be calculated based on the requirement of each orphanage and the profits available from the business proposed. This number will increase in line with the growth of the business. The aim is to be able to fully support at least 3 orphanages by the end of the first year of operation and grow this number year on year.
iv) Orphans Clothing; School Uniform and School Equipment and Fees Programme
This would form part of the Orphanage Financial Support Programme but specifically targeted at the upkeep of the individual orphans regarding clothing for school and non school activities, School Equipment and School Fees. This would be for each child under the care of the orphanages supported by the business.
v) Internship Accommodation Programme
This is an arm of the proposal that will develop and provide quality accommodation free to the interns. This will entail the initial development and building of 50 five bed units (250 rooms), of which 50 beds would be rented the open market to provide the revenue required to maintain the property. This accommodation would be developed further as capacity and revenue increases with time.
7. How To Achieve This
This is the important aspect of the solution, without which, this proposed solution will NEVER happen. It require 3 key items, available in abundance:
i) Our humanity; capacity to empathise and wish to see equality; an end to human misery and MOST importantly our willingness to make a difference;
ii) The strength and value of our local currency which allows the little we can spare to do a lot in these far away places, with great impact
iii) Traditional commercial and developed world economic and business practices to create the same fund generation models we use here in the developed world to achieve our aims in the targeted countries.
The logic being employed is simple:
Use the donor funds to create lifetime development and sustainable projects;
Generate income from within local economies to support the local communities AND reinvest back into the communities
Make the little given go much further;.
Most importantly the community will not have to comeback requiring further donor assistance, as a single donation will put in place a mechanism by which funds are generated for a lifetime and able to be reinvested or used to cover further or future community based charitable projects.
8. The For Profit For Good Project
The proposed Project would be an organisation run in a similar way to any "For Profit" organisation. The key difference will be that its motivation is based strictly on Corporate Social Investment (CSI) and Corporate Social Responsibility (CSR). The major part of the income is to be used to fund the targeted charitable community organisations/orphanages within the community. As the Project will provide its support in the form of Charitable Giving, it will benefit from tax breaks given to charitable donations by business (0% Tax), allowing its profits to do more. A small portion of the Projects income would be retained to grow the Project's activities to enable the supporting more people (Internships for those from the charitable communities being supported); and a portion retained to go back to replenish the original charitable pot, that funded the venture, for re-investment in new charitable projects or locations.
The Project's operating arms would be:
i) Income generation Project - A for profit business in the target country that provides key business services lacking in the target country while at the same time creating employment and income for the citizens, with a key focus being the employment of those who are the products of the charitable community projects to be supported.
ii) Affordable Housing Portfolio - This would provide the required quality accommodation for Interns with a small provision for market rentals to tertiary education students. The commercial rental income would be used to cover the costs of maintaining and upgrading the accommodation, as required. This aspect of the project serves 3 purposes:
- firstly infrastructure development which most developing countries lack as this is an area that is highly neglected and is the main source of poor living standards;
- Secondly the provision of quality free accommodation to the ventures interns, as well as affordable quality rental accommodation for other students unable to access accommodation through their tertiary institution; and
- Thirdly as assets for the project on which it can always fall back on to leverage further funding/investment from the open market without the need to resort to looking to donors.
9. Use of Donated Funds Being Requested
As outlined the Project will operate 2 business arms to fulfil 3 aspects, community development; capacity building and revenue generation. The venture arms and costs are summarised below:
i) A funds generation vehicle - A 100 seat CALL CENTRE with employment potential of 400 people, consisting of 300 call centre agents and 100 support and management staff. The staff numbers are based on a 3 shift operation for the call centre. This business vehicle has been identified for this concept as it is an infrastructure resource which is critically needed by both private and public sector businesses in the targeted locations but currently not catered for or provided at present. Further more, with English as the primary language and medium of teaching, this adds to the attractiveness of this service, both for local and international markets. In addition to this it is a business platform that through its scalability has the ability to create many jobs across the skills spectrum while offering multiple skills development opportunities, a critical requirement within developing nations. Equally important is the funds generation capability of this type of business and the income potential to the employees, which through trickle down will benefit far more community members than those employed, conservatively estimated to be a factor 8-10 additional community members supported per employee.
Acquisition and deployment of a 100 seat call centre - £100,000.
ii) Working Capital (6 Months) – This would cover the ventures Pre-operational period (3 Months) and the first 6 Months Operational period.
Total Working Capital Required - £200,000
iii) Affordable Accommodation Portfolio - 60 housing units. These will be affordable accommodation to house interns free and a portion to be rented out primarily to students from local tertiary institutions requiring student accommodation. The units would consisting of 5 Bedroom, 2 bathrooms, and a communal living-room and kitchen. On completion the units will be worth 4 times the build value (conservative estimates).
Build cost for 60 units of the type of accommodation described - £540,000
Total Appeal Requirement: £840,000
10. The Location
The country within which we will launch this project concept is Lesotho. Lesotho is a small country, the only country in the world to be completely surrounded by another country, South Africa. One of the worlds few surviving true Monarchy's, Lesotho is largely unknown to the wide world community. The country came into world view through the amazing charity work by the late Princess Diana of England and her setting up of the Sentebale Charity in Lesotho , a charity which her sons Prince William and Harry continue to be the patrons of and continue to support to this day. The photograph we have used, showing the late Princess with orphans in Lesotho, is simply to visually illustrate how one person with a vision can make significant change and open our collective eyes to places we never knew existed. This project is not linked in any way with the Charity set up by the late Princess, but is aimed at supporting similar charitable projects that do similarly amazing work despite struggling financial due to little or no public profile.
This is a country with a rich culture, blessed with immense natural and scenic beauty, an extremely hard working and largely educated population, but sadly lacking in adequate natural resources. Unfortunately this the country, like most in sub-Saharan Africa is badly affected by the scourge of HIV and AIDS, leading to devastating effects on communities, with the biggest victims being children. As with most underdeveloped and developing countries in Africa, the country is largely dependant on foreign donor aid to support community, infrastructure and national development projects. This situation is one made worse by the countries lack of natural resources, meaning that it has a small economic base on which to grow its economy and thus be self sufficient.
These challenges are what have lead to this project being earmarket for launch in Lesotho. In addition to being one of Africa's smallest countries and amongst the poorest, it creates the perfect launch pad to manage and fine tune the project concept for future rollout throughout the continent.
11. Closing
We are grateful for the time you have taken to read this proposal and appeal for your support. It is our hope that we have been able to present you with a convincing case.
As this proposal does not fall into any traditional category Charity or Business, as it is a hybrid of the 2, it will not qualify for funding through funding sources. The only way it can secure funding is through facilities such as this and from the goodwill and generosity of people such as YOU.
We therefore are asking for you to consider this proposal as one worthy of receiving your kind donation and gracious ongoing support.
Thank you.
Updates
0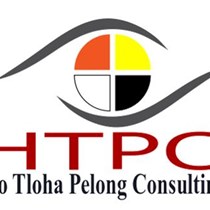 Jeffery Dobbs started crowdfunding
Leave a message of support
Page last updated on:

9/11/2017

10:58 AM
Great people make things happen
Do you know anyone in need or maybe want to help a local community cause?
Create you own page and don't let that cause go unfunded!
About Crowdfunding
About the fundraiser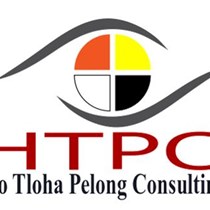 Jeffery Dobbs
London Borough of Camden, United Kingdom
Project Management Professional with a passion for HIV/AIDS charitable programmes and support for creation of sustainable funding models for Orphan support, education and opportunities.