£3,237
raised of £15,000 target by

91 supporters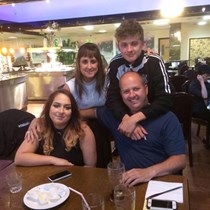 Jo-Anne Blackmore
We're raising £15,000 to Please Help Me Save My Parents! I Need to Raise Funds for My Elderly Disabled Parents' Appeal as their Visa Application has been Declined
Crowdfunding is a new type of fundraising where you can raise funds for your own personal cause, even if you're not a registered charity.
The page owner is responsible for the distribution of funds raised.
Story
Please Help Me Save My Parents! I Need to Raise Funds for My Elderly Disabled Parents' Appeal for Their Declined Visa Application
I am doing something I never thought I would do, and that is asking people for help! It is a desperate plea for help to fund a rejected Visa Application for my elderly disabled South African parents (who are both in their mid to late 80's and who both have very bad health) and to enable them to continue to live with us in the UK. I beg you to read this explanation, and help me find a way to help my parents fund their appeal, and I thank you from the bottom of my heart for taking the time to do it, and if you are able to help, or know someone who could help, then I sincerely thank you and would be eternally grateful to you all.
I am one of two children, but sadly lost my brother to a brain tumour years ago when he was just 14 and I was 11. Sadly, as I don't have any other siblings, or any other family to take care of my parents, the onus falls on me, and I would give anything to be able to give them the care and assistance that they are now needing and deserve in their old age. My parents have no immediate living family, let alone anyone who would be able to help or care for them in any way, and I am beside myself with worry for their well-being.
My parents were born in South Africa, moved to Zimbabwe, but moved back to South Africa because of all the unrest and political problems Zimbabwe faced, and how unsafe it was living there at the time. For many years my mother was the caretaker of a block of flats in Cape Town, South Africa, and my father the handyman in the same block. With the caretaker's position, they were afforded a flat to live in while they were carrying out their duties for the Landlord. Sadly my father had a bad stroke which left him hospitalised for a few weeks, and which resulted in paralysis on his right-hand side and his speech being affected. Unfortunately, this meant that he no longer had a job, and my mother was to become his full-time carer, and as well as having the caretaking position at the block of flats she had to look after my father on a full-time basis. She still had to continue with her work, as if she didn't, they would have nowhere to live. My father is unable to perform daily tasks for himself like bathing, eating, dressing and needs help with everything. His mobility is very badly affected as is his speech and personal bodily functions. He gets very emotional since his stroke, and more often than not ends up crying and is not able to hold much of a conversation with anyone.
Because of how ill my dad had been how and tired my mother was, they so desperately needed a break. Their only grandchildren were turning 16 and 21, and because my parents had missed most of the kids' childhood days, we thought it would be a fantastic opportunity for them to come on holiday so that they could have a break, and also be able to celebrate the forthcoming big birthdays.
Unfortunately shortly after their arrival in the UK my mother became very ill. I think it must have been the stress of my father's stroke, coupled with having to cope on a daily basis, but her body seemed to go into rebellion when she arrived. After several visits to the doctors and hospitals and lots of tests/scans/cameras/etc., the doctors decided that it would be detrimental if my parents flew home, and said that they most certainly would not be able to care for themselves if they were to return.
I therefore made an application to the Home Office to look favourably on my parents and grant them the leave to stay with us in the UK so that I could look after my parents and keep them comfortable and safe. Because of this application, the owner of the block of flats where my parents lived, had to give them notice as he could not keep my mother's job open, and because of their ill health, he said that my mother would not be able to perform her caretaking duties, and therefore could not continue to live in the flat. He passed away shortly after this, and the flat my parents were staying in is now no longer available to them, which means that they would be homeless if they were to return to South Africa.
My mother has some severe medical problems, which include an artificial leg, a disabled foot on her other leg, heart troubles, macular degeneration, arthritis in her knees and back, hearing loss, memory loss and various other medical problems which affect her mobility and prevent her from doing much anymore. She suffers debilitating pain in her legs, knees and back, and she is not very mobile at all. She struggles to walk or stand or perform any daily functions in the home, and as she has become so forgetful, leaving her unsupervised in the kitchen can be very dangerous as she sometimes forgets that the stove/oven is on. I would therefore be very worried about them if they had to be sent back to South Africa, as neither of them would be able to look after themselves or each other.
For the application, we had to obtain proof from old age and care homes in South Africa of the monthly living costs for these, and were told that you had to be under 60 years of age to apply for a room, and that there was a 15 year waiting list at the homes! My parents are in their 80's, so they don't stand a chance really! Some homes only took ladies and not men, so my parents would be separated and their marriage would be split up just so that they could find living accommodation in Cape Town! They have no immediate family left, and because we cannot get proof that they have no one else to look after them in South Africa, their application was denied.
After thirteen months of worry and intense stress, the Home Office came back to us asking us to obtain further letters from the Dr and asked the Drs to confirm what their previous letters had already stated, and confirm if my parents could fly home, and if not, when they would be able to fly home! This meant more visits to the Dr to obtain another letter. The Dr gave a very in-depth three page letter explaining how ill my parents are, and how they would not be able to look after themselves, and the letter also indicated that because of my mother's heart problems, she has potential heart failure, and that it would not be safe for her to fly home to Cape Town.
The Home Office have however rejected their application on the basis that my parents were ill before they arrived in the UK, and also that the British Heart Foundation's website says that it is safe for people with heart problems to fly!
I cannot explain how we are all feeling right now and how devastated we are that the application has been declined! We have done everything via the correct channels. This has already been an incredibly costly but extremely necessary fight, and monies to fund this appeal have already been depleted. The exchange rate from the Rand to the Pound is so bad and with us now having to make an extremely expensive appeal to the Home Office, re-instruct an agent and a Barrister, book the Court for the hearing, ask witnesses to give evidence as to why my parents cannot look after themselves and prove this, we need to try and find the necessary funds in as short a time as possible, as we have less than two weeks in which to lodge this appeal and pay deposits and Court fees! I cannot physically believe that a rejection was even an option. I am not asking for anyone in authority to look after my sick and disabled parents. I am doing what any daughter could and should want to do, and that is to take care of my very elderly, disabled and incapable parents and help them live as comfortable a life as I can, and to let them enjoy their last days/months/years with the only family they have. I am so scared that sending them back would have a seriously detrimental affect on them, and would potentially result in the unspeakable and untimely death of one or both of them because of all this stress caused! This coupled with the fact that if they were sent back, they would have absolutely no home to go to, no one to look after them, and once they arrived at the airport in South Africa – they would have nowhere to go to! Please, please help us to appeal this decision and enable me to get permission for my parents to live with us in the UK, and help me make them as comfortable as I physically and possibly can!
Just for the record and to quash any doubt, I just need to say that my parents came over to the UK to celebrate our son's 16th birthday and our daughter's 21st birthday, and to spend time with us as a family, but my mother got sick three months after arrriving. They paid for every bit of medication and all her hospital treatments, and when we first applied for their visa to stay, they had to pay three years NHS costs in advance to cover any future medical bills.
Thank you for taking the time to read our story and thank you for your help! Please sign snd share our petition.
https://www.thepetitionsite.com/en-gb/424/595/344/this-is-an-absolute-travestyplease-help-me-stop-this-couple-from-being-deported/?taf_id=50987410&cid=fb_na
Updates
10
5 months ago

Jo-Anne Blackmore

5 months ago

Thank you for your support, thoughts, prayers & help in every way. I don't know what we would have done without your support & generous donations. Although sad & difficult this case has reconnected me with some long lost friends, brought existing ones closer & new amazing people into my life. I will always be grateful to you all & don't know how to thank you. The trial was hard & unconventional due to my parents' health situation, but I can happily say that my parents won their case, & are allowed to stay with me. Thank you all for everything!

Share this update to help us raise more

8 months ago

Jo-Anne Blackmore

8 months ago

Thank you all for your extremely kind & generous donations & words of encouragement at this enormously difficult & stressful time. We are busy with the Court documents & obtaining supporting letters/Witness Statements. I am sad to put my parents through a trial, but the Home Office aren't retracting their decision, or even replying to my letters, which is not very encouraging! I am however blown away by all the kindness we have and are receiving from you all, & I thank you from the bottom of my heart for your help & support. Much love - Jo xx

Share this update to help us raise more

9 months ago

Jo-Anne Blackmore

9 months ago

Share this update to help us raise more
Jo-Anne Blackmore started crowdfunding
Leave a message of support
Page last updated on:

7/5/2018

6:55 PM
Supporters
91
Simon Blackmore

May 7, 2018

From 3 Amigos

Glyn and Hilarie Jones

Apr 23, 2018

Still thinking of you all so much, Jo. Lots of love, Glyn and Hil

Catherine Burn

Apr 11, 2018

I hope your appeal is successful. Absolutely heartbreakng . Please keep us all updated

Natasha Hooper

Apr 8, 2018

Will do as much as we can for your family.

Casey

Apr 8, 2018

From 3 Amigos Raffle

Sharon Clark

Apr 6, 2018

Hi Jo, thinking of you and hoping your appeal has a positive outcome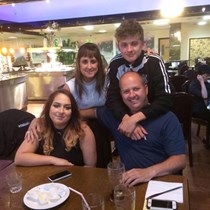 Become a supporter
Help Jo-Anne Blackmore raise more
About the fundraiser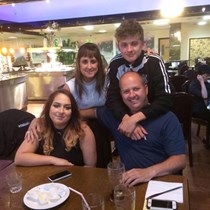 Jo-Anne Blackmore
I am Jo-Anne Blackmore & am trying to save my South African parents from being deported after their visa application was denied. They are both in their mid/late 80's and are not well. I need to care for them, but they face being deported, & would be homeless if sent back!