£22,633
raised of £50,000 target by

648 supporters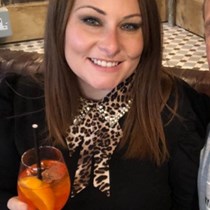 Susie Copsey
We're raising £50,000 to Aid the recovery of my brother John following a vaccine induced stroke (VITT) in May 2021.
Don't have time to donate right now?
Story
JOHN'S JOURNEY:
RECOVERY FROM VACCINE INDUCED THROMBOTIC THROMBOCYTOPENIA RESULTING IN A STROKE
Hello and thank you for taking the time to visit John's page.
My name is Susie, and this page is set up to raise funds to aid the recovery of my brother John following a vaccine induced stroke (VITT) in May 2021.
About John
John is a 42-year-old, IT engineer from Althorne in Essex, UK. He's been married to his wife Victoria for 13 years and is a wonderful dad to his two young children, Freya (aged 9) and Mason (aged 4). To describe John as a person is easy – he's such a warm, polite, down to earth, friendly, funny and just all-round lovely guy. You couldn't meet John and not like him instantly. He is very family orientated and adores family holidays to Portugal and is at his happiest surrounded by his family. John has always been a hard worker. Achieving, a successful career working for himself and always going above and beyond for any client he may be working for.
John's Story
On May 26th 2021 John was taken to Broomfield hospital by ambulance after becoming suddenly and violently unwell with headache and severe eye/jaw pain. On the morning of the 27th May, we had the devastating news that during the early hours, John had suffered a massive stroke to the left-hand side of his brain. It would later be confirmed (through several blood tests) that the cause of this stroke was a result of an incredibly rare reaction to the AstraZeneca Covid-19 vaccine, that he had just nine days earlier.
This was extremely tough to hear and accept. I'd like to make it known at this point that as a family we are not anti-vax and don't intend for John's story to be taken as such. As anyone out there who has had the vaccine knows, it was taken with good intentions to protect himself and his family. No one expects this kind of thing to happen to them and it was a huge shock to us all, especially Vicky who had to then break this devastating news to their two small children. We have been told that the odds of this happening were around 1 in 50,000. The official name for this kind of stroke is a Vaccine Induced Thrombocytopenia Thrombosis (VITT). This syndrome, called HIT, is characterized by low platelet counts and sometimes the presence of clots. HIT is caused by heparin, a negatively charged molecule, binding to a positively charged protein called platelet factor 4 (PF4) that is produced by platelets to promote clotting. The immune system views this complex as foreign and develops antibodies against it. These antibodies can also bind to and activate platelets, priming them to clump together and trigger clotting. The clots can clog up important blood vessels as they did with John.
The effects of the vaccine left John with the following injuries:
• Left carotid artery occlusion (a clot formed a blockage in the left sided main artery in the neck - we were also told the artery had torn)
• A stroke causing extensive brain damage to the left-hand side of John's brain affecting his speech and communication
• Left central retinal artery occlusion (a stroke in the optic nerve, resulting in total vision loss to the left eye)
• Aphasia – difficulty with language/speech
a) Trouble speaking clearly; b) Trouble understanding speech; c) Trouble writing clearly: d)Trouble understanding written words; e) Trouble remembering words: f) Trouble remembering object names.
• Apraxia - A person with Apraxia has a good understanding and knows what they'd like to say, but has difficulty getting their lips, jaw, or tongue to move in the proper way to say it.
• Several blood clots all in main arteries and in John's heart
• Paralysis to the whole right-hand side of John's body
Several months previously John also lost total hearing in his left ear due to a possible inner ear infection.
As you read the list above, you can imagine how utterly shattering and life changing this event has been for John, his wife and children, for me, our mum and dad and his whole family.
The stroke consultants at Broomfield hospital, organised John to be rushed by ambulance to the Royal London Hospital, Whitechapel on the 27th May 2021. We were told by the stroke consultant because of John being relatively young, the vascular team at RL were willing to try to repair this catastrophic bleed/blockage but the chances of John surviving were extremely low, and we had to wait several hours before hearing John had thankfully made it through. After the surgery to repair the carotid artery in his neck we were told that the stent that had been inserted had strangely moved out of place shortly after and the team had to go back in to re-insert it. The team were very baffled by this. It was only whilst John was recovering a day later. The diagnosis of VITT evolved.
John spent many weeks in the Intensive Care Unit and subsequently the Stroke Unit at RL. At one point we were told that John may need to have his left leg amputated because the clot behind his knee was cutting off blood flow to his lower leg/foot. Thankfully this did not go ahead. To try to counteract the low platelets and clots forming; John had to receive a number of antibodies, anticoagulants and intravenous plasma transfusion. These blood thinners were working to save John's life but are also extremely dangerous as we found out, when John had a bleed in his stomach a few weeks later. These blood thinners will now be a daily part of John's life. The clots are currently still present in John's main arteries but there is hope these may disperse as time goes on.
John continued his recovery in the stroke rehabilitation unit RNRU at the Homerton, Hackney. It wasn't somewhere John liked being and sadly he didn't receive the care or rehabilitation that we hoped for. So, John decided his mental health and wellbeing would benefit much better by coming home and receiving therapy from the NHS outpatient team. John was in hospital for a total of 93 days but returned home from rehab at the end of August to be with his family.
As anyone who has had a loved one who is a stroke survivor, you will know the road to recovery is long and arduous. But to make things that bit more complicated John also still has to battle with the blood disorder as the antibodies from the AstraZeneca vaccine are still very much present. This means every day John has to rigidly take his blood thinner, at the same time each day. If he doesn't there is a very high chance, he may have a new bleed or clot which could be fatal for him.
John now has this journey ahead of him to try to recover as much as possible and we have every faith in him that he can do this. This will take the form of speech therapy to try to help John's speech to recover and physical therapy to help with walking, climbing stairs and hopefully to regain some movement in his right arm/hand. There are often necessary (but expensive) trips to London hospitals. All of these therapies will need to be funded privately and are extremely costly.
The NHS has provided 6 weeks of therapy (one/twice a week), but this is very limited, and John and Vicky are now having to look into private treatment. The first 6 months of having a stroke is the most critical time for your body and brain to re-train and stimulate the nerves for them to make new pathways.
Sadly, AstraZeneca has been granted protection and is exempt from future product liability claims related to its COVID-19 vaccine. This means that nobody can be held liable for what has happened to John and the other 250 victims (in the UK) and their families that this has affected. There is a vaccine damage payment that our government set up in 1979 which is a tax free one off payment of up to £120,000. However, you have to be severely disabled, which they have classed as at least 60% disabled. The payment they offer, is extremely out dated in this day and age and the scheme is extremely difficult to claim against, with many people being unsuccessful in getting any sort of pay out. That is all that is available which is disgusting.
John is now completely vulnerable to Covid-19 because he has had a plasma exchange to clean his plasma to get rid of all traces of the vaccine. The Haematology consultants looking after John have told us that he is unable to have any Covid-19 vaccines in the future as they would potentially cause the same reaction.
As John's sister I have felt pretty helpless to be able to do anything to help John. The aim of setting up this JustGiving is something I can do to play my part and bring some light in the dark and try to give John every opportunity at as much of a recovery as possible. Whilst relieving the financial burden on top of everything else that he and his wife are facing. As a result of John's VITT injuries he will be unable to return to work for the foreseeable future. I will be honest; John is such a private and proud person that this JustGiving page took some convincing to set up but as time has gone on it has become increasingly clear how vital these funds are to provide John with the necessary various therapies in order to aid recovery and his future in general. Plus, to help Vicky and the children by taking off some of the financial pressures that they are currently experiencing.
The main intentions for any funds raised will go towards:
1. John's physical therapy sessions;
2. John's speech therapy.
3. Occupational Health therapy.
4. Counselling/mental health therapies.
5. Any additional medical costs;
6. Travel costs to hospital's (parking charges/congestion charge etc.).
7. Any housing adaptions that are deemed to be necessary.
8. Any costs to secure John's future (i.e., mortgage payments, bills etc.).
Thank you again for taking the time to read John's story. I am beyond grateful for any contributions, no matter how big or small, to help.
Susie x
Updates
11
4 months ago

Johns mental health has taken a huge knock as the constant negatives and not knowing what will happen in the future are very hard for him to understand and deal with but he has help in place and medication to try to manage this. We have heart investigations coming up in November and we are awaiting his lung results so hopefully can report this back to you all before the years out. Thank you all for continuing to help support us. We are forever grateful!

Share this update to help us raise more

4 months ago

It's just a waiting game- will his bloods improve and finally stay at 0 or rise again? We still have lots of appointments each week and still very much involved with stroke/vascular/neuro/cardio/ophthalmology/speech/physio. John has had Botox in his right arm to help ease the stiff tendons but it hasn't seemed to help. He is still unable to use his fingers or wrist at all. He also had a cortisone injection in his shoulder which helped the pain for a short time.

Share this update to help us raise more

4 months ago

John's bloods are continuing to be on the high side, with AZ antibodies still boldly present, causing havoc with decision making regarding the blood thinners. His blood is still clotting and this is very evident when John knocks his arm or the dog manages to scratch him. The bruises are pretty huge for such slight knocks. It's just a waiting game- will his bloods improve and finally stay at 0 or rise again?

Share this update to help us raise more
Susie Copsey started crowdfunding
Leave a message of support
Page last updated on: 2/2/2023 18.38
Supporters
648
Anonymous

Feb 2, 2023

Thinking of you all at this sad time,

Awakened Cumbria

Nov 20, 2022

We are experiencing a massive abuse of the world's population. Governments experimenting on their people with untested gene therapies masquerading as "vaccines" whIch are neither safe nor effective.

Sheila Ward

Oct 5, 2022

Wishing John well on his journey

Paul Foster

Aug 19, 2022

Aware due Mark Steyn,shocking story along with others.I didn't want vaccine but was forced due work, to reduce risk I opted for vaccine different from my wife as John did.Hope small contribution helps

Anonymous

Aug 18, 2022

Sending you prayers.

Pal Lyall

Aug 17, 2022

My prayers and thoughts are with your brother and his family.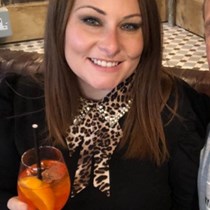 Become a supporter
Help Susie Copsey raise more
Crowdfunding is a new type of fundraising where you can raise funds for your own personal cause, even if you're not a registered nonprofit.
The page owner is responsible for the distribution of funds raised.