£2,172
raised of £2,500 target by

56 supporters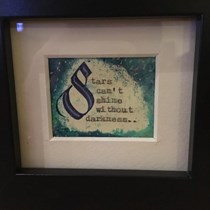 Jodie Owen
We're raising £2,500 to support; the ongoing medical needs and life adaptation for Keith Spratt who suffers with Multiple System Atrophy and; the MSA Trust.
Crowdfunding is a new type of fundraising where you can raise funds for your own personal cause, even if you're not a registered charity.
The page owner is responsible for the distribution of funds raised.
Story
Keith was born and raised in London and enjoyed a happy childhood with his parents and 2 brothers, Tony and Alan. In 1978 at the age of 9 Keith found out that he was adopted, but he was happy in his family and loves them with all his heart. He had a special talent for swimming and had other distractions, booze and birds, not occurred, he could have represented England!
Keith had met Keeley, his now wife, at school and asked her out when she was 18. Unfortunately his wild ways put her off and she said no. Never one to give up, Keith bumped into Keeley again in 1996 and asked her to be his girlfriend, she said yes this time! In April 2000 their daughter Maisie was born and she joined her brother Tom as the 4th member of the family. In 2003 Keith finally married Keeley and their family and future were secured, happy and bright.
The family lived a 'normal' life with Keith working as grab wagon driver and Keeley commuting to the big smoke. Keith loved and still loves a pint with his friends in the local boozer, The Saxon Horn. All of Keith's friends are very important to him and many he has known nearly all his life, from his oldest friend Mark Smith, they met at nursery, to those from senior school, social groups and work.
In 2011 Keith decided he wanted a challenge and set out studying 'THE KNOWLEDGE' to become a Black Cab driver in the city.
Now this is no mean feat, "The Knowledge", a test which is amongst the hardest to pass in the world, has been described as, 'like having an atlas of London implanted into your brain'. To become an All-London taxi driver or Green badge holder you need to master no fewer than 320 basic routes, all of the 25,000 streets that are scattered within the basic routes and approximately 20,000 landmarks and places of public interest that are located within a six-mile radius of Charing Cross. It takes the average person between 2 and 4 years to learn the knowledge, a lot however depends on how much time and effort they are willing to dedicate in learning it. Keith sacrificed a lot, working from 5.30am until 5.00pm every day and then going to college over 4 nights a week after work from 7.00pm until about 10.00pm. Saturday and Sunday mornings were up at 6.00am and travelling up to London on a motorbike and driving runs, returning home around 1.00pm and then writing up the runs finishing around 4.00pm.
It was in 2011 whilst studying, Keith began to have problems with sleep. All put down to the stress of studying and working at the same time. However, unbeknownst to Keith and his family this was just the start of a destructive disease.
In April 2012, Keith's Dad passed away. He was very supportive of Keith, stood by him through thick and thin and he was a great loss to all the family. It was his death that triggered Keith to think about his birth family and at the beginning of 2013 he made the difficult but exciting decision to formally look for them. This coincided with a diagnosis for Keith, of Severe Periodic Leg Syndrome and REM Sleep Behavioural Disorder. There was some relief with this diagnosis and with the weight of his unknown past about to be possibly lifted, there was a light at the end of the Knowledge tunnel!
Towards the end of 2014 Keith had news of his birth family, his birth parents had stayed together for a time, he had a full sister and brother and a half-brother. The day he was told of Lucy, Richard and Anthony was overwhelming, emotional and life changing. Then came the excitement and fear of potentially meeting them or unimaginable rejection. However, the most difficult was the guilt towards his adoptive mum and telling her was the hardest thing he has ever had to do.
At the start of 2015 Keith had developed more symptoms that weren't related to his current diagnosis. Unsteady on his feet leading to a few falls, slightly slurred speech and a faint tremor were a suggestion that something wasn't right. However, he was still studying The Knowledge and had a date to meet his birth mum, the future was still bright.
On March 26th 2015 at mid-day, Keith met his birth mum. After a successful meeting, it didn't end there, he met his Dad and then his brother's Richard and Anthony over Easter 2015. Lucy his sister lives in Australia but they facetimed and finally met in person in December 2016. Keith's relationship with his birth family is wonderful and they are getting to know each other more and more each day, they have a lot of catching up to do and many memories to make.
In October 2015 Keith had his first consultant appointment to investigate his worsening symptoms. He had in-patient tests, scans and the possible diagnosis' of CJD, Parkinson's and MSA were all discussed. In January 2016, Keith's symptoms had begun to affect his quality of life. CJD was ruled out and further tests suggested that Parkinson's was unlikely.
Later in 2016, Keith passed The Knowledge, a massive achievement for anyone, never mind some battling unknown debilitating symptoms and acquiring a new family, all testament to Keith's character, determination and the support of his family and friends. Cruelly, due to Keith's symptoms, he never stepped foot in a Black Cab, as 6 months later his driving licence was removed on medical grounds.
Following more tests and an excruciating wait, Multiple System Atrophy, was diagnosed in September 2016…………….. confused, devastated, worried, scared! Then within 6 months Keith had to give up his job, soul destroying, one of the last ties to a 'normal' life, he found this very hard and it took him a long time to cope with this loss.
The family not knowing the full implications of this diagnosis and what their journey would now be, turned to the Multiple System Atrophy Trust for help…………..and help they received.
Multiple system atrophy (MSA) is a progressive neurological disease that causes nerve cells to shrink in different areas of the brain. This leads to problems with movement, speech, balance and autonomic body functions such as bladder and blood pressure control. It affects around 5 people per 100,000, meaning around 3,000 people have it in the UK and Eire. It affects adult men and women and usually starts between 40 - 60 years of age, but can start earlier or later. Unfortunately, there is currently no cure for MSA. Its complex nature means that the best treatment includes a combination of medication, specialised equipment and various therapists to manage individual symptoms. Prognosis does not make happy reading, with an estimated life expectancy of around 7-10 years following the onset of motor symptoms.
Daily Keith battles with the worsening symptoms of: very poor balance, which makes him at risk of falls; poor walking meaning he is restricted to where he can go; severely slurred speech making communication, even with his own family, difficult; bladder urgency, day and night making getting out and about difficult if there are not immediate facilities; sleep disturbance, which affects the normal marital arrangement; fainting, if his medication is not right or he forgets to take it; swallowing problems, affecting what he can eat and strange emotional reactions that are out of character.
As well as taking lots of medication, Keith goes to the gym 3 times a week, has specialised physiotherapy which includes an anti-gravity treadmill, the GIGIR MD System, Hyperbaric Oxygen Therapy, Reflexology and Cranial Therapy. Keith and his family are convinced that without these treatments supporting his level of wellbeing, deterioration would be more advanced and aggressive.
As the family is still relatively young, it is important that they maintain as much normality as possible and continue to make memories.
However, it is sadly inevitable that Keith will need more and more support, physically, mentally and emotionally. The family's hopes are that with support they can slow down Keith's deterioration, continue with all and more treatments to maintain his quality of life, balance work with caring for Keith and spending quality time with the people he loves. They also want to support the MSA Trust to discover what causes it, find better management options to slow down or control the symptoms and in the future a cure.
Keith and Keeley's resilience and approach to the last 7 years are nothing short of admirable. They have been positive, dignified and a pleasure to be around. They are humbled and overwhelmed by the support they have received and are eternally grateful for everything that people do or are doing to help them through this difficult time.
Our responsibility as family and friends is to try and give Keith and his family………..TIME.
To make daily living for Keith as easy as possible, to give them TIME to concentrate on the important things.
To give Keith the quality of life he deserves after everything he's been through, to give him TIME to enjoy all that he has achieved and gained.
To maintain a sense of normality for Keith's closet family and friends, allowing them TIME to continue with a tiny bit of their lives, whilst they provide the best care and support to him.
To provide opportunities to slow this down, giving them TIME to make memories.
TIME to live, laugh and love.
Updates
33
9 months ago

Share this update to help us raise more

9 months ago

Share this update to help us raise more

9 months ago

BOOM!!!!! Thank you......let's keep going!!!

Share this update to help us raise more
Jodie Owen started crowdfunding
Leave a message of support
Page last updated on:

3/23/2018

8:14 AM
Supporters
56
Gary Andrews

Mar 23, 2018

Sorry we couldn't be there in person Jodie and apologies for late donation. See you Sunday x

Jamie Purvis

Mar 20, 2018

X

Abbi, Steve & Polly x

Mar 19, 2018

WE LOVE YOU xxx

Andrzej Mańka

Mar 19, 2018

DOUGLAS TAYLOR

Mar 18, 2018

Keeley told me some months ago of Keith's illness. I only know of Keith through working with Keeley but am sad to hear of this devastating illness. Hope my small donation will help a little.

Anonymous

Mar 18, 2018

I've known Keith since we were at Brady and Chafford School. The last time I saw him was on his 40th birthdayI've not heard of this disease but hope there is a cure. I just hope he can beat this

Rachael Hager

Mar 18, 2018

From Nick, Rachael, Katie & Amyxx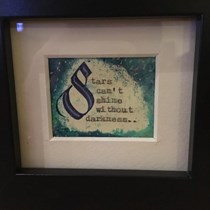 Become a supporter
Help Jodie Owen raise more