£1,467
raised of £5,000 target by

46 supporters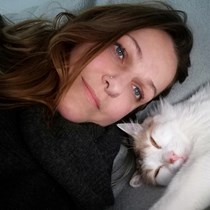 💚Laura Harris 💚
We've raised £1,467 to Laura's Lyme Disease Hospital Treatment Fund
Funded on Tuesday, 31st August 2021
Don't have time to donate right now?
Story
My name is Laura and I am 40 years old. I have been diagnosed with Late Stage Chronic Lyme Disease (Lyme Neuroborreliosis - meaning it has hosted itself in my brain). I also have three other tick-borne infections, named Bartonella, Babesiosis (cousin of Malaria), and Mycoplasma Pnemonia.
💚The 1-2 Year Private Specialist Clinic Treatment I Need:
I am unable to get the treatment I need, with the NHS (explained further down), so I am needing to raise private funds for this.
I have researched all the treatment options and seen a number of specialists. I decided to change my treatment plan and use Dr Jemsek's protocol (Jemsek Speciality Clinic, Washington, USA), as he pulses the different treatments and delivers them over a longer period of time. He has worked with Lyme patients for 20 years and has achieved, amazing life changing results, with his protocol.
I managed to raise enough money to go to Washington in December 2019, to have the initial consultation and start the Stabilisation and Introduction phases, which I bought back to the UK, to continue at home.
The following is a brief outline, of the treatment, I will be receiving:
◼A Stabilisation Phase - to stabilise pain and sleep, strengthen the immune system and gut health, supplements to replenish vitamins and minerals and begin the detox process.
◼An Introduction Phase - to begin some killing treatment, with antibiotics, along with the medications from previous stage.
◼The Core Phase - the main part of the killing treatment for Lyme and the co-infections, with pulsed antibiotics, malaria treatment, herbal protocols, and medications/supplements from previous stages.
◼The Maintenance Phase - pulsed, but reduced amounts of the previous medications, to maintain the recovery, continue healing and prevent relapse.
◼In person Consultations (every 4-5 months), and Telephone Consultations (every 6-8 weeks), with the Practitioner during treatment, depending on needs.
◼Liver and Kidney Function and monitoring blood panels done, every 4 weeks.
◼More complex blood monitoring tests done every 4-5 months.
◼Bio-film Breakers - To break the strong matrix surface, the bacteria have formed around themselves, after sticking together.
◼Detoxification Medications
◼Travelling to and staying in Washington, every few months for a in person Consultation
◼The UK Private Doctor's consultation fees, to transfer the USA prescriptions, when I am unable to get to Washington.
💚Please help if you can:
💚This has been challenging and very emotional for me to write. It has literally taken me months! It is really hard to put this out there and ask for financial help for my treatment, but I now feel desperate and unable to leave it any longer. Thank you so much for anything, that you can donate.
💚Please share my Just Giving link within your circles and various platforms.
💚Also, it is so important to me, to raise awareness of this invisible disease, the prevention, diagnosis and treatment. Even if you can't donate, please have a read through those sections and watch some of the videos below. If you suspect you have any of these symptoms after a tick bite, don't just ignore it. Please get it investigated, because it's easier to treat in the early stages.
💚My Lyme Story
Here is the full story about my illness and Lyme Disease:
I was first bitten by a tick about 25 years ago, on a Guide camp, in the New Forest, Hampshire, and then I was bitten again about 15 years ago in the Alver Valley, Hampshire. Both are prevalent areas for Lyme Disease, in England. Both times I removed the ticks and don't remember having a bulls-eye rash, which is also the case for many people.
I have had many periods in my life since then, of being very unwell, exhausted/fatigued, in a lot of joint and muscle pain, infections, viruses, bowel issues, deficiencies, bad throats/ enlarged tonsils, flu like symptoms, migraines/headaches, brain fog and struggling to function as I normally would. This could last days/weeks/months, then I would manage to improve, the symptoms would decrease and I could function again. I had gone to the GP many times, and told it was stress, depression, a virus or deficient in something. All of these, apart from the deficiencies, which I corrected, I knew were not the problem. Feeling unheard, I stopped going to the Doctors, and learnt how to manage the symptoms, when they occurred.
On the whole, I have lived a blessed and beautiful life, with my two children, travelling, dancing and doing a career, that I loved for over 20 years, supporting people with addictions and becoming a Counselling Psychotherapist, but I've had the challenge alongside, of getting through the terrible bouts of unexplained illness, the best I could and then carrying on again, when able.
Then in 2012, I was in a car crash. I hit my head and sustained a neck injury and whiplash. I had physio and acupuncture, to try and deal with the pain, but the pain got worse and spread throughout my body, over the coming months, along with a fatigue I can't describe. It was like I felt I could die of tiredness. I was so tired my bones and blood hurt. I had severe migraines and noticed my cognitive ability decreasing. I was struggling to recall and relay information, process information in the same way and do simple calculations. I found it hard to make decisions or arrange things. The worst and most painful part, was the experience of the increasing memory loss. I mentioned what I was noticing, to some people close to me, but they just brushed it off, saying I was getting older, I might be depressed, it could be the trauma and that they forget things too. I knew there was more to it, I could feel it. It wasn't the odd thing, it was happening multiple times in an hour. I then began to not know if I'd had a conversation or thought I had. Or would go to a shop and just stand there, not knowing why I was there and just staring at the shelves.
My speech became affected and I started slurring, muddling up my words, not being able to finish sentences and coming out with random things that I didn't mean to say and were different to the sentence I could see in my head. It became harder to do simple tasks like having phone conversations and texting people back, as it physically hurt to try and think what to say or relay information. I ended up becoming unreliable as couldn't always stick to the arrangements made or would forget, so stopped being invited or I'd refuse invites, as didn't want to let people down. I started getting an increase in infections and viruses as before, but now couldn't recover in the same way and they would wipe me out for longer.
One year later, I became very ill in India with dysentery and sickness and I could no longer continue, as I was. I was then off work sick, for 6 months, sleeping most of the time. After this time, I went back to my job and just tried to manage one day at a time, but 9 times out of 10, would get home and collapse asleep for the rest of the night, fatigued and in pain.
A few months after this, after a long period of elimination, I was diagnosed with Fibromyalgia, from the neck injury. My symptoms of pain, fatigue and cognitive issues increased for the next couple of years, until the point of collapsing in the street, and not knowing where I was at times, as so tired. My memory deteriorated so much, I had to use a dictaphone at work, had constant lists and notepads on the go, was muddling up my clients appointments and had to sleep in my car between appointments.
I finally was medically discharged from my job and had to strip everything back to basics. I was referred to the memory clinic as they were questioning early onset dementia. I would get my children to school, come home, set my alarm, sleep all day until they came home, so I could then stay up with them until they went to bed. I have tried to keep fighting and maintain myself to a certain level for my children, but I'm a shell of what I was, and know I'm increasingly not covering it well, which breaks my heart.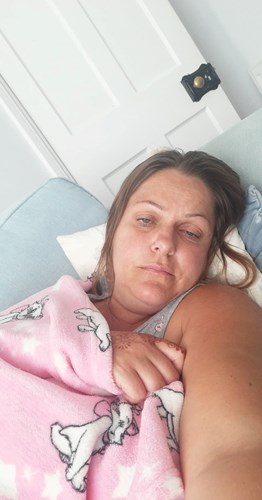 💚What led me to this point?
I had heard a number of references through various platforms, about the symptoms of Lyme Disease and how it is often misdiagnosed as Fibromyalgia and other conditions. I then listened to Yolanda Hadid's audio book "Believe Me -My Battle with the Invisible Disability of Lyme Disease". I cried the whole way through and felt she'd written the book about me and the suffering I was enduring. She speaks about the feeling, of something eating her brain and no one would believe her and that was exactly what I had been experiencing and saying, and also was dismissed. I now felt empowered and that I had some hope.
I went to my GP a couple of times, begging for testing, but they said they wouldn't, as I hadn't been bitten within 6 weeks previously and couldn't remember having a rash!
I knew in my core and intuition, that I had it, so after a lot of research, I found a leading private hospital in Hertfordshire, that specialises in environmental illness, especially Lyme Disease. I borrowed some money and used the last of the car crash compensation, to have the testing through this hospital, in July 2018. They tested my blood and the serum and it was sent to labs in America and Germany.
The combination of results, finally showed I had Late Stage Chronic Lyme Disease, along with the co-infections, which had stayed active in my blood all those years. This therefore, had caused a huge amount of damage at a cellular level and in my brain (Lyme Neuroborreliosis). After examining my bloods, the Consultant said, he wasn't sure how I was still walking about! Of course, it was awful news, but also such a relief to have answers, as to why had suffered for so many years and validated all the times I had spoken about the symptoms and not been heard. I had real hope now, as knew I could do something about it.
After x-rays, and examinations, they explained that when I had the car crash, the injury had put my nervous system in to shock and constant fight or flight, which then further damaged my immune system and it's ability to keep the active bacteria at bay, which is why I have deteriorated so rapidly over the last 7 years. Then when anything happens like the dysentery in India or breaking my leg last year/ the operation to put the metal in, and then to take it out again, my body struggles to deal with it, on top of the Lyme Disease and recovery is then abnormally hard, long and painful. It has affected my nerves and pain pathways, so I have an intolerance to a lot of pain/nerve medications or they simply have zero effects.
I had hoped to start the treatment in September 2018, but couldn't raise the funds and wasn't physically up to it, after breaking my leg, the operations, being bed bound for 4 months and having a number of complications/infections.
I was then rushed in to hospital in an ambulance in December 2018, and treated for pneumonia, an inflamed pleura and then scanned in Nuclear Medicine, for a suspected blood clot in my lungs. Thankfully it wasn't that, but I was on a number of antibiotics, steroids and other medications, to help my breathing and cough. It took me a long while to recover from that, and my breathing is still strained and painful, a fair amount of the time.
Although all this delayed treatment further, it gave me the chance to learn a lot about the bacteria and disease itself, after getting diagnosed and the importance of reducing the inflammation already in the body. This is to reduce the Herxeimer reactions, which are reactions to the toxins produced, when the bacteria is dying off. This can cause a systemic inflammatory response, causing someone to feel worse symptoms than before and sometimes, then unable to continue with the treatment. To reduce the inflammation, I try and not have Gluten, Dairy, Sugar and Caffeine, as much as possible.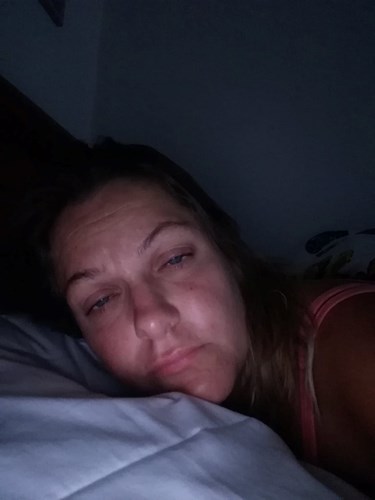 💚What are my Symptoms?
Lyme Disease is an invisible disability and people around me will often say I look well, especially when I have a tan, or see me managing to do something one afternoon and then don't see me bed ridden, in pain and fatigued, for the next two days. There isn't a day I don't suffer somewhere on the spectrum, of these symptoms. Then there are periods where I have 'flare-ups' for days/weeks, which are times where most of the symptoms are intense and constant and I struggle to even stand up, having to sleep most of the time. Different things can trigger these 'flare-ups' and so I have to cut out most activates now and pace myself with everything I do, to reduce the occurrence.
Listed below are a selection of the symptoms and consequences of Lyme Disease and the other co-infections, that I experience in varying degrees:
💚Chronic Fatigue/Lethargy
💚Chronic Pain/Aching
💚Muscle weakness
💚Waking every day feeling like I haven't been to sleep for days
💚Excessive Sleeping
💚 Insomnia
💚Flu-like symptoms
💚Nerve/Muscle inflammation and pain
💚Joint stiffness and pain
💚Feeling like "something is eating my brain" and like there is a clamp on my brain
💚Memory loss, struggling to recall or relay information
💚Brain Fog, reduced concentration and cognitive processing, especially simple calculations
💚 Disorientation and dizziness
💚Speech slurring, muddling up words, can't finish sentences and say the wrong words
💚Obstructive Sleep Disorder
💚 Painful breathing/Tight chest
💚 Palpitations
💚Headaches/Migraines
💚Recurrent infections, viruses, sore throats, swollen painful glands, recurrent coughs
💚Abnormally enlarged and swollen tonsils
💚 Mild intermittent facial drooping on left side
💚Reduced hearing in my left ear
💚Food Intolerances
💚Sensitivity to noise, cold, chemicals and metals, that trigger flare-ups
💚Allergies to some metals and high levels of certain metals in my blood
💚Gastritis, Duodenitis, Bloating, Hernia, Heart Burn and Inflamed Bowel
💚Yeast infection in gut
💚Frequent diarrhoea
💚Nausea/Vomiting
💚Urinary frequency and urgency
💚Allodynia - Sensitive to touch/ painful skin
💚Restless Legs and Arms, in waking and sleeping
💚Recurrent Deficiencies - Iron, Ferratin, B12, Magnesium, Zinc
💚Intense sugar cravings
💚Free floating DNA, because of cell wall damage
💚Damage to the SOD 3 Gene
💚Damaged Mitochondria - energy centres of the cells
💚Nervous System abnormalities
💚Numbness, tingling and shaky hands
💚Emotional, and social impact of living with all this and the inability to work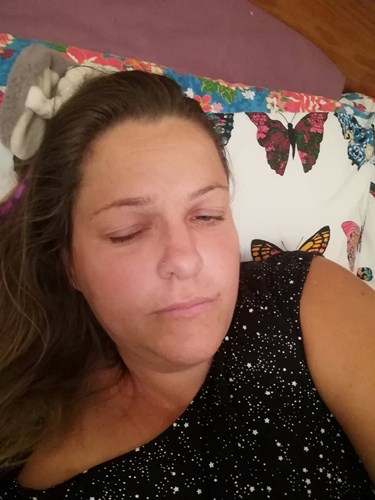 💚What is Lyme Disease/Lyme Borreliosis?
Lyme Disease is known as the "Great Imitator", because it resembles MS, Parkinson's, Alzheimer's, Arthritis, M.E, Fibromyalgia, Chronic Fatigue Syndrome, and many other conditions/diseases, with it's co-morbidities. Hundreds of thousands, of people are wrongly diagnosed with these conditions and then it is actually turning out to be Lyme Disease. Dr Jemsek, stated at a Lyme Disease UK conference last year, "Lyme Disease is an epidemic, that has taken over, from the HIV epidemic", that he also specialised in. I don't want to cause fear, but I desperately want for this to change and people get correctly diagnosed and treated, so they can live their lives again, including myself.
It is a very complex disease, but put simply, it is a bacterial infection caused by Borrelia Burgdorferi. These are a type of bacteria called Spirochetes, which are cork screw shaped, that worm in to cells and organs and hide all over the body, e.g. in the brain and immune system. The, then damaged, immune system, tries to find them, but the bacteria then changes their surface, disguises and hides again. They are parasitic in nature and they live off their host, feeding off collagen and bodily tissue, causing great cell damage.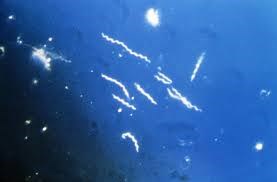 💚How is Lyme Disease transmitted?
Currently, it is believed that Lyme Disease is acquired through mainly tick bites. The tick awaits on grass for example, and then latches on to it's host. Once it bites and burrows in to the skin, it feeds off the host's blood and then transmits the bacteria spirochetes, along with viruses and co-infections, to the host.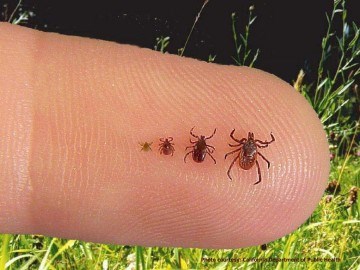 💚It is really important to remove the tick as quickly as possible, preferably with a tick removal tool (tick-twister.co.uk), or if you don't have, use fine tipped tweezers, so the head doesn't get left in and the chance of transmission increased. You can send them to Public Health England (PHE), to be tested.
Some ticks can be as small as a poppy seed and so it can be very easy to miss a bite, alongside the fact that they don't hurt, as the tick injects an anaesthetic. They are found all over the UK and have been discovered in urban parks and gardens, as well as woodlands, heath lands and long grass.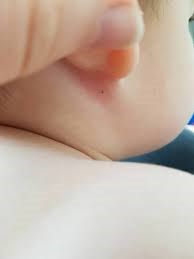 💚Prevention is the key!
💚 Use a repellent that is effective against ticks, when engaging in outdoor activities and wear a long sleeve top, tuck trousers in to socks and wear closed in shoes, to reduce exposure.
💚 Coloured clothing may enable you to see ticks more easily. Check yourself, your children and pets when out and about and when you get home and shower.
💚If you have had an embedded tick and become unwell or notice a bulls-eye rash (although please note, it is a myth, that there has to be a rash), see your GP immediately and mention your concerns about Lyme Disease, as if caught early, a short course of a specific oral antibiotic treatment, can be successful.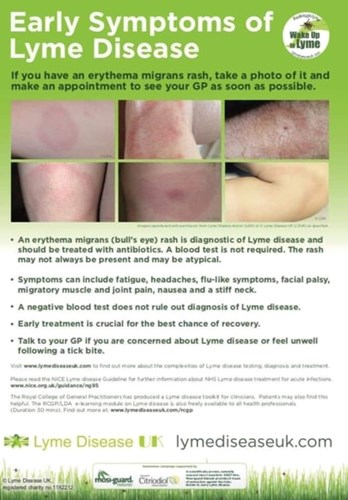 There is a lot of research being carried out and evidence coming forward, that Lyme can be passed through other biting insects, like mosquitoes.
Evidence is also unfortunately suggesting, that it is passed from mother to child, through the placenta. Devastatingly, I'm 99% sure my daughter has Lyme disease too, because of this, and she has also been bitten. She shows all the child signs and symptoms of the disease and looking back,everything now makes sense. It is something I will try and confirm, after I have been treated. It is emerging as very common for Lyme sufferer's children/ families to also have the disease, when tested.
There is a debate about whether the illness can be transmitted sexually and via blood and organ donation. More research is desperately needed.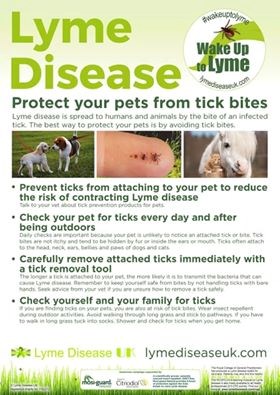 💚Statistics ?
Statistics are rising rapidly in the UK, with an estimated 3,000 new cases being reported each year. There are 65,000 cases in Europe, reported yearly. In the USA, there are 300,000 cases of Lyme Disease reported every year. This equates to 822 new cases per day and one new case every 2 minutes. This of course is not including all those, that have chronic Lyme Disease and those that aren't tested or diagnosed.
Ally Hilfiger at the Revitalize 2016 conference shared "The CDC tells us that Lyme Disease is the fastest growing infectious disease in America currently, and there are more new cases of Lyme Disease, than Breast Cancer and HIV, combined".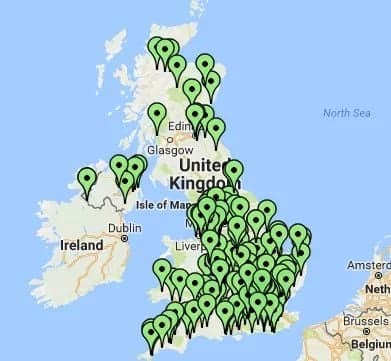 💚 Is there a cure?
There currently isn't a cure, but long courses of certain IV antibiotics can cause the bacteria to become dormant, so it stops actively causing damage. This then helps the symptoms to reduce and gives the immune system a chance to strengthen. This is not covered on the NHS, so a person has to find private funding, for their treatment. There are a number of other alternative/holistic treatments and life style changes, some of which I have done in preparation and also that can be done after treatment, to help maintain the dormancy and improvement in symptoms.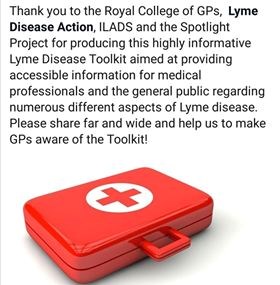 💚The NHS situation?:
Many people have asked me why I cant get my treatment free with in a NHS hospital!
I had the most amazing treatment for many months, with the NHS, when I broke my leg last year, and I'm truly thankful for that. This is not a, 'knocking the NHS' exercise.
The NHS do a lot of things brilliantly.....unfortunately testing, diagnosing and treating Chronic Lyme Disease is not one of them!!!
Awareness of front-line medical staff is poor.
Less than 3% of GPs have completed the FREE e-learning 30 min course, provided by the Royal College of General Practitioners and Lyme Disease Action - (I have included a link to this below).
It is necessary to be treated by Lyme literate doctors and specialists, because of the complexity of the bacteria, and the co-morbidities they cause.
The NHS haven't had the funding to research and develop evidence based, up to date treatment, so a lot of the knowledge and treatment given is quite outdated.
The holistic treatment and detox, to try and repair the cell damage and strengthen the immune system etc, along side the IV antibiotics, is complex. The NHS don't have this in place currently.
And...they basically WON'T test or treat it, if it's past 'their' initial early transmission criteria.
I have tried many avenues with this, as have others I know and sufferers country wide. I have contacted the Practice Manager at my surgery a number of times and I gave her all my reports. She said in Nov 2018, that she'd try and put it to the surgery's pre-funding panel, to consider applying to NHS England, but would be extremely unlikely, even though they have on record the times I asked for testing! I have chased it a number of times since, but haven't heard back from her since Feb 2019, when she said, it still had to go to the pre-funding panel! She wont respond since. Even local MPs have been contacted, but still no joy. As there is more and more charity campaigning and media coverage to raise awareness, currently, I think this will gradually change.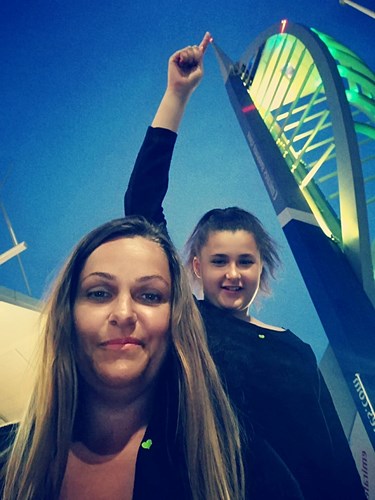 The photo above, is of the Spinnaker Tower in Portsmouth lit up green, as part of Lyme Disease UK's 2019 Lyme Awareness Month campaign.
💚For more information, please visit - lymediseaseuk.com 💚
#wakeuptolyme 💚 #lymewarrior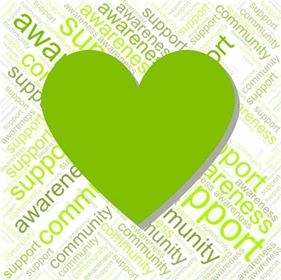 💚Resources
💚Royal College of General Practitioners - Free GP Course & Tool Kit
https://lymediseaseuk.com/rcgp/
💚Lyme Disease School Awareness Pack:
http://email.schoolcommunications.co.uk/rsps/m/Js9VTvweTmUpX6cVeAf5Mg?fbclid=IwAR3NSiBf8OYTa_HcfaUa0K2SQyqSNOTSuUOAwPXExbGk1EB2h5wP6lRfL1Y
💚Tick Surveillance Scheme & Testing Kit - tick@phe.gov.uk
💚 Video Links
An interview of me talking about my Lyme experience, by my friend Kerrie, for her 'Rainbow Positive Living Group'.
💚References
💚Awareness Material and Tick on baby photo: Lyme Disease UK
💚Background picture of the Limes: https://www.google.com/imgres?imgurl=https%3A%2F%2Fimg.freepik.com%2Ffree-vector%2Frealistic-background-with-lime-slices_23-2147621698.jpg%3Fsize%3D338%26ext%3Djpg&imgrefurl=https%3A%2F%2Fwww.freepik.com%2Ffree-photos-vectors%2Flime&docid=vfPSQVKgLmUSdM&tbnid=hzGjzEFuU3c35M%3A&vet=10ahUKEwjWrOzn7MzkAhXObsAKHemaCzMQMwijASgdMB0..i&w=338&h=338&bih=706&biw=1536&q=lime%20images&ved=0ahUKEwjWrOzn7MzkAhXObsAKHemaCzMQMwijASgdMB0&iact=mrc&uact=8
💚Picture of the Borrelia Burgdorferi: https://en.wikipedia.org/wiki/Borrelia_burgdorferi
💚Picture of the Ticks: https://www.medscape.com/answers/330178-100994/what-is-the-infectious-cycle-of-borrelia-burgdorferi
Updates
11
3 years ago

💚Laura Harris 💚

3 years ago

Share this update to help us raise more

3 years ago

💚Laura Harris 💚

3 years ago

I've been quiet as of late...I had a rough patch in my Lyme treatment. I definitely can feel improvements to my wellbeing, but there are times this deteriorates, because of the bacteria die off and the exhaustion. I've had a phone consultation, with the clinic I am under and they've prescribed me the next part of the protocol, where they're upping the targeting of the co-infections and starting to break down the biofilms. I've finished all the medication I had and can't continue treatment, until I manage to raise the next amount of funds 💚

Share this update to help us raise more

3 years ago

💚Laura Harris 💚

3 years ago

Share this update to help us raise more
💚Laura Harris 💚 started crowdfunding
Leave a message of support
Page last updated on: 5/26/2021 21.49
Supporters
46
Anonymous

May 26, 2021

Little nugget of hope for the future

Sorrell Kenny

Dec 24, 2020

Merry Christmas to my lovely friend and my beautiful God daughter! 🎄🌟💚

Nala Marie

Nov 9, 2020

Dad said i could use my pocket money to help xx

Salli

Oct 16, 2020

Good luck lovely Laura xx

Jodie Ince

Oct 14, 2020

Sending our love from Oz. Jodes, Eric & Hendrix
Crowdfunding is a new type of fundraising where you can raise funds for your own personal cause, even if you're not a registered nonprofit.
The page owner is responsible for the distribution of funds raised.
Great people make things happen
Do you know anyone in need or maybe want to help a local community cause?
Create you own page and don't let that cause go unfunded!
About Crowdfunding
About the fundraiser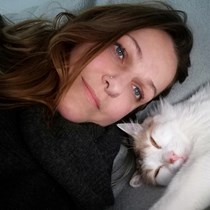 💚Laura Harris 💚
💚My name is Laura and I am 40 years old. I have been diagnosed with Late Stage Chronic Lyme Disease (Lyme Neuroborreliosis - meaning it has hosted itself in my brain). I also have two other tick-borne infections, named Bartonella, and Babesiosis (cousin of Malaria).