£12,425
raised of £100,000 target by

99 supporters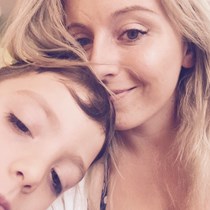 Kate Inacio
We're raising £100,000 to Marley's Foundation
Crowdfunding is a new type of fundraising where you can raise funds for your own personal cause, even if you're not a registered charity.
The page owner is responsible for the distribution of funds raised.
Story
Super Marley!
Marley is a 6 year old little boy from the Algarve. He loves football, Mario super brothers and the colour green. His dream in life is to probably become a minion and is the happiest boy in the world.
Marley was born with Marfans Syndrome and Poretti Boltshauser Syndrome which encompasses various medical problems including cerrebular problems, muscular and bone conditions derived from this genetic connective tissue disorder.
This is where his muscles, tendons, ligaments and bones are all on the same "control" system, whereas in most of us systems are linked but autonomous. However this is just a name, not a cure...
He has a global delay which affects many things in his body such as his speech, hearing, understanding etc. Despite this he is a super hero!
Marley is suffering from inter cranial pressure, suspected grey matter heterotopia and spinal instability which needs surgery as soon as possible. This kind of pressure causes damage to his sight, hearing, speech and movement and already has caused significant changes.
There is now a breakthrough in Marley's treatment and world famous neurosurgeons and spine surgeons in Barcelona have agreed to make the initial consultations with a view to operating on Marley. This is the only hospital in Europe with the medical team able or willing to perform this operation, it is such an advanced speciality. This hospital is not part of any national health service so their skills do not come free of charge.
The initial examinations and tests which will be performed in September 4th and take one week, will cost Euros 20,000. Once in Barcelona they will then know further costs for operation procedures and treatment which will be a huge upheaval and will be tens of thousands. We are appealing on behalf of Marley for help in raising these funds. Any opportunity to increase Marley's life span and quality of life is not something anybody would turn their back on.
So now sadly Marley is now being cared for at home as his medical care is taking priority at the moment. He has not been able to attend school for over 6 months and is very heavily medicated spending the majority of the time in hospital due to abnormalities which were detected and needed to be treated before surgery.
It's like fighting a constant battle with new areas constantly appearing. We have been utilizing the state as much as we can however some tests and procedures we just can't wait for the state to approve.
Specialist genetic surgeons are rare to find and insanely expensive. The state does not have the resources, knowledge of ability to operate on Marley which is why he must be operated on privately. Medical procedures, appointments, scans, private consultation and travel currently are ongoing costs on a weekly basis and will be increasing massively when surgeries can take place. Medication alone is more than 150 Euros per month.
Once this surgery is out the way follow up procedures and operations to help his eye lids and palet will also be necessary.
As we wait through the state we realize time is a massive factor. In order for Marley to get the help he needs as quickly as possible we want to raise the support for specialists, tests, surgery and subsequent issues. This has now become our priority.
Once Marley is medically stable we can focus on the equipment Marley needs at home and getting him back into education and vital therapy.
Through our amazing fundraising through this page and everyone's amazing work we have purchased two specialized wheelchairs – one manual and one electric.
He loves them and there is absolutely no stopping him now! Thank you to each and every person who's shared our story and been such an amazing supporter so far.
We can now focus on our fundraising efforts for 2018 for the medical support and surgeries Marley desperately needs.
In regards to the equipment Marley needs at home I have a list which I'll also share on our page in case someone might have some helpful advice or a contact.
Equipment needed and Costs
- Travel hoist - €900
- Oxygen concentration machine - €1299
- Specialised mattress and sleepform support - €500
- Toilet aids and raised seat - €600
- Bath hoist and longer term wet room - Depending on funds raised
- Mattress overlays - €100
- Respiratory sleep device alarm - €150
- Blood pressure machine - Kindly donated
- Rest bite chair - €500
- Grab bars - €50.00 per bar with installation
- Bath seat and bath lift - lift upon quotation and specialized seat 379.00
- Specialised car seat - €250
- Ramp for the car and various at home - upon quotation
- Bed rail and support - €300
- Foam pillow and slide sheets - €200
- Pressure care - various
- Any other equipment which we become aware of to help with comfort but most importantly independence
Costs so far:
Specialized wheelchair with alterations: €3978.00
Specialised electric wheelchair with alterations: €8349.00
Medical procedures, appointments, scans, private consultation and travel currently are ongoing costs on a weekly basis and will be increasing massively when surgeries can take place. Currently having cost us over €10,000.00
I'm feeling so grateful for everyone's love and support.
The kindness everyone has shown us is so amazing and I just wanted to share my thanks with you. He is such a wonderful little boy and seeing him smile makes me so happy and you all were a massive part in that.
So much love and thank you
Update 1
So yesterday we got Marley's genetic results back. It's been a three month wait on these, well technically years of waiting... He was diagnosed with Marfan syndrome. Marfan syndrome is a genetic disorder that affects the body's connective tissue. Connective tissue holds all the body's cells, organs and tissue together. It also plays an important role in helping the body grow and develop properly. Marley has pages of symptoms which were always diagnosed as 'congenital' but now they are explained.
The doctors and specialists are also looking into the many related disorders which Marley may also have which are linked to Marfan. There isn't a cure but treatment can be life saving and the diagnosis has made us aware of areas we need to focus on and confirmed upcoming surgeries (spinal fusion and inter cranial pressure is very common in Marfan syndrome.) I received more information in a couple of hours yesterday than I have gotten in years. So therefore overwhelmed is an understatement.
Genetics do mean everything, rare diseases are so hard for families to cope with and much more awareness is needed for people who go through this – of which there are thousands. It's a mixture of emotions and to be honest I don't quite know how I feel about it at the moment. A mixture of relief we have a name, sadness that there isn't a cure and angry I had to fight this hard to get to this point.
On a positive note since finding out the results I am booked in to see various specialists who will make sure Marley has the best treatment plan he possibly can and I joined many support groups. Filled with thousands of people who have already been very enlightening and comforting. Most importantly thank you everyone for your continued support.
Please keep sharing our story. Marley now has a break to gain some weight, build up his immunity and get a bit more on track before surgery. It's a hard pill to swallow but I know in my heart this information will allow us to move forward in a way which wouldn't have been possible previously. There is a lifetime of battles ahead but we will face them head on and together with strength and positivity always.
Update part 2
When we got Marley's genetic results back last week alongside the Marfans diagnosis there were two gene mutation variants they couldn't explain. Which is why I stated that doctors were looking into other issues.
I was told they might never be diagnosed or understood. I sent them to a connective tissue disorder geneticist and confirmed with our genetic team the findings. He has been also diagnosed with Poretti Boltshauser Syndrome.
This syndrome basically encompasses and explains everything that Marfans didn't and everything that doesn't match with Poretti is covered with Marfans. We now know exactly what is wrong with Marley. It isn't a happy result but I know where I'm going now. I wasn't hopeful we would ever find out the unknown variants or why he had such neurological and cognitive issues when other cases of Marfans didn't tend too. But it's all because of the genetics.
"Poretti-Boltshauser syndrome is an autosomal recessive disorder characterized by cerebellar dysplasia, cerebellar vermis hypoplasia, cerebellar cysts in most patients, high myopia, variable retinal dystrophy, and eye movement abnormalities. Affected individuals have delayed motor development and often have speech delay. Cognitive function can range from normal to intellectually disabled"
With his case being so rare the University of Washington have reached out and are actually studying his case and may well be able to help him and us as a family in the future. This is really fantastic news, it isn't a definite but there are possibilities... Something a month ago we didn't have.
A good friend of mine gave me the following analogy trying to help me come to terms with Marley's diagnosis. As though I may smile each day, I don't publicize tears and this has been an incredibly hard adjustment.
"It's like you are living on a cliff top house by the coast. As Marley got his diagnosis it was like the ground gave way and you found yourself crashing down that cliff. You woke up battered and dazed on this beach, surrounded by all your worldly possessions scattered along the coastline.
Looking up those towering cliffs there seemed no way you could make your way back up. It'd be so easy to set up camp on the beach and accept your new conditions at the bottom of the cliff. Like sit back and listen to 'it's genetic and there is nothing you can do'.
Yet you turned around and saw a way out, a lighthouse further along the coast at the other side of the bay. The only way there was to swim. So you dived right in.
When we make the choice to get off that broken beach we have to be prepared for the journey ahead. Marley has a long one. There will be waves along the way, you will be tossed around and at times you may feel overwhelmed to the point of drowning. Yet the light shines on, calling us forward and you must carry on swimming. With Marley on your back if you have to.
You've done that all the way through little Marley's life – keep pushing against the tide and you'll reach your lighthouse.'
I hope this helps someone else like this helped me. Most importantly thank you everyone for your continued support. Please keep sharing our story. We still have a long way to go.
Updates
15
19 days ago

This journey has been an exceptionally hard one and the battle in front of us seems enormous currently. During times like these however it reveals to you how many wonderful people there are in the world and we are very grateful to have people wanting to help. The support you showed us was so kind and even though I can't give you a physical hug I send you all so many virtual ones.

Share this update to help us raise more

19 days ago

I just wanted to say a huge thank you for everyone's donations I am very overwhelmed by your kindness and don't know how to thank you. I know most were made anonymously and I completely respect that but I hope I can emphasise how grateful I am to every single person who donation. Your donation has made a huge difference, really. Please keep sharing our story and thank you all from the bottom of my heart.

Share this update to help us raise more

1 month ago

We are booked to go on the 3rd of September. Once we are in the hospital in Barcelona they will give us the official quotation for what is to happen next. This was a huge step to take but one that needed to be done. This treatment and operation will in no way cure Marley BUT it means he could have his life changed for the better. I have a lot of money to raise and a huge amount of awareness to create in a mighty short time. Please share our story, let me know if you have any ideas or contacts but most importantly have faith for us.

Share this update to help us raise more
Kate Inacio started crowdfunding
Leave a message of support
Page last updated on:

8/21/2018

3:02 PM
Supporters
99
Anonymous

Aug 21, 2018

Every child deserves to be loved like you love Marley. You are an amazing mother. Keep fighting!

Anonymous

Aug 21, 2018

Best of Luck Little Fellow we are all rooting for you

Tim Porter

Aug 16, 2018

You have many friends who are all rooting for you Marley!

Anonymous

Aug 11, 2018

From a neighbour who cares.Wishing your target becomes a reality

Eleanor Long

Aug 3, 2018

Hoping Marley receives the best treatment available in Barcelona to enable a breakthrough in his treatment to increase his quality of life. God Bless Marley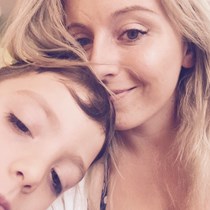 Become a supporter
Help Kate Inacio raise more
About the fundraiser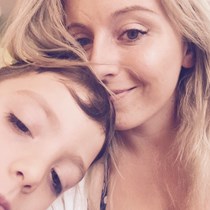 * JustGiving crowdfunders pay a small fee for our service. Find out how much it is and what we do for it.