£855
raised of £150 target by

45 supporters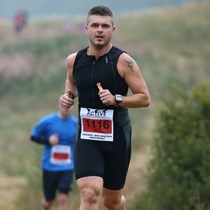 Martin MacDonald
We've raised £855 to Split between 3 charities. Cancer Research UK, the Stroke Association and the British Heart Foundation.
Funded on Wednesday, 28th November 2018
Crowdfunding is a new type of fundraising where you can raise funds for your own personal cause, even if you're not a registered nonprofit.
The page owner is responsible for the distribution of funds raised.
Story
What am I doing:
For as long as I can remember I've been a runner. As a kid I'd love nothing more than sprinting around or flying round on a bike. I guess you could say I was hooked on the endorphins from a young age. For the last 20+ years I've competed in more events than I care to remember. Everything from multisport events, 5 milers to marathons and everything in between. All just to cross that little white line at the end. I've never professed to be any good, but you don't have to be good at something to like it. On the 5th of November 2017 a good pal of mine, Simon Jennings said to me…"fancy doing an ultra?" Well, I can categorically say, no I don't want to do one. I don't want to run 50 miles, destroying my body chemistry to the point where I don't know who or what I am. The chaffing, the bleeding from areas that were never designed for bloodletting, the insatiable hunger and thirst, the fatigue, the… well… 'hell' of it all. What I do want to do is run the last mile and cross the finish line, getting the medal and T-shirt. Unfortunately, they don't let you do that, so I have to run the first 49 miles to get to the point of the race I actually want to do. As a result, I along with Simon, have signed up to the Lakes-in-a-day-50 (Simon having previously completed it, making me insanely jealous). 50 miles, 4000m ascent – a journey on foot from the very top of the Lake District at Caldbeck to the very bottom, at Cartmel, via the stunning Helvellyn Ridge and the western shoreline of Lake Windermere. Taking in the sights, sounds and smells of my most favourite place on earth. Well, if I'm going to do one, I might as well do it properly.
https://www.lakesinaday.co.uk/
Who for:
I'd like to raise money for three charities. UK Cancer Research, The British Heart Foundation and the UK Stroke society.
https://www.cancerresearchuk.org/
https://www.stroke.org.uk/
https://www.bhf.org.uk/
Dad:
My dad was one of the greatest people to have ever lived. He was the most kind, gentle, generous, wise and calming person I've ever known. When he was a child, he contracted rheumatic fever and spent a long time in hospital. Fortunately, the NHS had just come into existence and he recovered. Rheumatic Fever attacks the cardiac muscle of the body, namely the heart. Although my dad recovered from the illness, he was left with a defective heart valve. Meaning his heart had a leak and had to work harder to pump blood. By the time I was 2 ½ pioneering surgery had become available to fix my dad. In 1983 he underwent breakthrough surgery that is now common place. The surgery removed the defective valve and replaced it with a titanium one. The new valve ticked with every beat of his heart. It was the most soothing sound you could imagine. The research behind this surgery would not have been possible if not for charities like the British Heart foundation. This operation gave me a dad. My dad regularly donated to the BHF so I'd like to carry that on.
My dad's mum Jane had died at the age of 56. He was always conscious of the fact that his mum died young. A few years ago, my mum said to us that on the day of his 56th birthday he said, "my mum died at 56, let's see how long I last". He had to visit her in hospital as a teenager seeing his beloved mum in a comma connected to machines. He had to watch them tun off her life support when he was just 16 years old. A 16-year-old boy should not have to deal with that. Because of this, he didn't like his family to see him in hospital environments. With dad's heart being as it was, he regularly had to go for check-ups. There were a few visits to hospital to monitor or check things. Alex and I were always discouraged from being involved in this. He wanted to shelter us from the images he had to endure of his own mum.
Now, when you're in your 20's you think you're invincible. Nothing can touch you. You will live forever. Hurt and pain are so far away, you don't give them a second thought…… April the 31st 2006 was the last day I felt like this. The whole family were round at my mum and dad's. Kim and I, my brother Alex, his wife Sarah and Jasmine their daughter. The light of my mum and dad's eyes. Their pea-pod. Now, Jasmine was a "grumpy" baby and my dad was the only person who could stop her crying. He'd take her out up the garden and just calmly talk to her. He'd show her flowers and point out things in the sky. She'd just listen to his tick and his soothing tone of voice. It worked every time. The 31st of April was a lovely sunny day. We were all out in the garden all day, we had one of my mum's Sunday dinners and went home happy. As we did every Sunday after being there.
The next day was bank holiday Monday. Mayday. I was out fishing. At about 3:30 pm my world fell apart. I got a phone call from my mum saying, "you need to come to Wigan infirmary, I think your dad has had a stroke". Anyone who has lost anyone close to them will know the knot you get in your stomach. The one that never leaves. The one you must learn to live with. At 3:30pm on the 1st of May 2006 was when I got mine.
I rushed back home. Kim was already waiting with a change of clothes for me. We jumped in the car and set off for the hospital. We got there, and dad was awake but in clear discomfort. He was able to speak properly but had lost the use of this whole left-hand side. That day and the day after, dad slipped in and out of consciousness. On the morning of the 3rd of May, there was the possibility of him being moved to a hospital in Manchester (I forget which one) for surgery to stop the stroke on the right side of his brain. Dad's metallic heart valve, although fixed him, also provided many side effects. To stop the blood clotting around the valve he had to be on warfarin to thin his blood. This made him have high blood pressure and a more-or-less haemophilic. Two things that make stopping a stroke pretty much impossible. After several hours of discussions with brain surgeons, stroke specialist's and lots of other white coats, my mum had to make the decision. Stop the warfarin to stop the stroke, resulting in his heart stopping, or just to make him comfortable. She had to decide what would rob her of a husband, her children of their dad and her grandchild of a grandad. She decided to make him comfortable. I can't imagine how hard that decision was for her. At 10:45 that evening she had a phone call from the hospital that we should get there as soon as we can as dad had taken a turn for the worse. I still remember the exact words my mum said "right… ok… I'll gather the family together…". Kim and I were staying with her. She called Alex and her sister Marjorie. We all met at the hospital and were ushered into a room off the main ward. A nurse came in, sat next to me said my dad had just died. She was in tears telling us how she held his hand as he slipped away. As I said before dad always wanted us to shelter us. He died privately and on his own terms. Exactly how he wanted.
I went to see him. He looked just like he was asleep. I held his hand, thanked him and told him I loved him and I'd see him again.
When I was about 11, I had a knack for asking profound questions to people. My favourite was "what's the meaning of life". I'd probably just heard this on the TV and not really taken in what it meant. I asked my dad. He gave the most philosophically genius answer that had such an impact on me, I now have it written on my body. He said "I think that the purpose of all life, plant or animal is to improve the species. To make the next generation better. Be that a tree throwing a seed further, or a father giving his kids more than he had". My dad stayed true to this. I now raise my two boys by this.
My Mum:
Mum was always a strong lady. Being teacher for 34+ years she had to be. She was never the same after the 3rd of May. A little bit of the sparkle had gone. To my mum, the most precious thing to her was family. She would do anything for her family. She always said, "never leave on an argument your family are the most precious things you have, you have to love each other".
Mum started to suffer odd symptoms in 2008. She had issues with cloudy vision in her eyes. She went to various places for various tests all were inconclusive. She eventually had a lumber puncture in December 2008. They said to her, "whatever is going on inside you, we will find in your bone marrow." They did. They found breast cancer cells. Mum had cancer cells in her blood but no primary tumour anywhere. This made fixing her a trial and error approach. They took regular blood tests and analysed certain key indicators. They treated it very successfully for a time with hormone therapy. Something that I find amazing. Some types of cancer feed on certain hormones. Hormone therapy blocks this connection so the cancer cells can't divide and multiply. Once one treatment shows signs of being less efficient, they'd switch over to a new one. All the while she would be monitored and scanned. She was told that she would probably die with cancer, not from cancer. In March 2009 Kim and I fell pregnant (Kim more so than me). When we told my mum, you could see that sparkle snap back into her eyes. Again, I remember the phone call. I had to make sure she was sat down. After the initial tears and shrieks down the phone, she said something that will stay with me forever. She said, "I just want to be well".
Mum continued to fight cancer and on the 5th of November 2010 she started what was supposed to be a quick blast of chemotherapy to flush everything out. If you've ever had any experience with chemotherapy, you will know that it essentially neutralises your immune system. For a few days after, you have to be incredibly careful of what you're exposed to as a temperature in the morning can leave you fighting for your life a few hours later. Mum had a couple of scares while on the first few sessions of chemo and had to go into hospital to be monitored. She was always fine. She finished her chemo in March 2011. 2 days after her last session, myself, Kim our new boy Miles went around to her house to find her chopping down trees in her garden! She continued to improve for a few weeks. Then in late April/May time, the improvements stopped. Mum felt like there was just something not quite right. Her appetite had gone, she was retaining fluid that had to be drained from her stomach. The cancer had returned with ferocity. Everyday mum fought it. Every day she took what this awful disease threw at her with dignity. Mum slowly deteriorated to the point that on the 17th of June she had to go to hospital. Mum slipped in and out of sleep for the next few days. She knew what was happening to her, but she would never let on to us. She, like my dad was protecting her children from the pain. On the afternoon of Sunday the 19th of June 2011, I was holding my mum's hand while she slept. I was crying. Crying like my sole was trying to climb out of me. I've never wept like that before or since. She woke up, looked at me, gripped my hand and whispered "Don't cry love. This is all just part of life". That was one of the last time I spoke to my mum. At about 5:30 on Monday the 20th of June, mum decided that she could go. She died surround by the most precious thing to her, her family. I held her hand, told her I loved her and thanked her for being my mum
In 2016 cancer hit the family again, this time to Kim's dad Philip. He battled his cancer with furious dignity and won. Both Phil and my Mum were able to fight their cancers thanks to the research funded by charities like UK cancer research.
I'd love to donate enough money to give UK Cancer research, the British Heart foundation and the UK stroke society £50 each. I know money is tight for everyone, that's why I never ask for sponsorship for any race I've done before. This isn't just another race for me though. If you can afford to give, fantastic. Thank you from the bottom of my heart. If you can't that's fine also. I'd like to ask everyone who's read though this novel above, on the 13th of October 2018, just give me a "keep going martin" in your thoughts.
Thank you x
Updates
0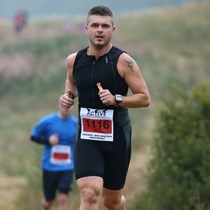 Martin MacDonald started crowdfunding
Leave a message of support
Page last updated on: 11/1/2018 21.27
Supporters
45
Rebecca Whitfield

Nov 1, 2018

Well done Martin you machine!

Robert Collier

Oct 29, 2018

Well done pal, top effort and great causes.

Eva Davison

Oct 12, 2018

Best wishes for your fund raising.

Simon Holland

Oct 12, 2018

steve green

Oct 12, 2018

great charities Marty
Great people make things happen
Do you know anyone in need or maybe want to help a local community cause?
Create you own page and don't let that cause go unfunded!
About Crowdfunding