£1,420
raised of £15,000 target by

13 supporters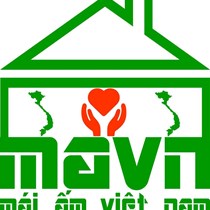 Hội Từ Thiện MAVN
We're raising £15,000 to help poor students in remote areas, scholarships asisting talented poor pupils, build anti-flood houses, gilfs for ethnic minorities...
Crowdfunding is a new type of fundraising where you can raise funds for your own personal cause, even if you're not a registered nonprofit.
The page owner is responsible for the distribution of funds raised.
Story
PLEASE SUPPORT OUR CHILDREN.
[Video scripts]
Vietnamese people make up more than 86% of Vietnam's population, but the poverty rate is just over 8.5%, while ethnic minorities make up less than 15% of the population, but nearly 50% live in poverty. Out of 10 children from ethnic minorities, up to eight lack basic needs, and most are living in areas with difficult social-economic conditions. Known as poor bags.
Many of them did not go to school because the family lived in the highlands in the middle of the mountain, where the rugged road to the school was two kilometers. Many children up to age 15 also have to stop going to school due to difficult family conditions. The proportion of Hmong, Khmer, and other ethnic minorities going to school and attending higher education is extremely low. The children's daily work is in charge of vegetables but is actually just a small piece of land on a rocky mountain. The time they hold grubbing hoe & shovel is much more than times holding a pen. Up to 15 years of age mother tells them have to do homework to prepare for getting marry. House built on high mountains, electricity has not arrived yet, feast takes place in the shadow of darkness. When to the dinner time, if there are vegetables, eat vegetables, if there is solanum macrocarpon, eat solanum macrocarpon, if there is cassava, eat cassava, with salt dipping.
Since birth, never have children in the highlands found their home with clean water, 40% of the population must use rain-water tanks for daily activities. Some 20% of the population uses water from streams. In the city, nearly 100% of children have access to clean water and toilets, while in the highlands nearly 50% of children lack this basic necessity. 55% did not receive adequate medical care. Meanwhile, 30% of children suffer from hunger, 5 years old but only looks as a baby of 3. Children daily pear on the red soil. As with most of the children in the village, having large families due to lack of food and severe malnutrition, the prevalence of underweight children in the Central Highlands is highest in the country. The percentage of children with a minimum diet is the opposite, almost the lowest in the country. 70% of upland people are suffering from multi-dimensional poverty, not just money poverty, but a lack of many living conditions for them to develop and have a future.
From 2007 to 2012, only 14% of children in extreme poverty were escaped from poverty, 70% still in multidimensional poverty, and 60% of children falling into multi-dimensional poverty.
Therefore, we need to make more efforts to help children and families with special difficulties. For the purpose of the healthy leaves protecting the torn leaves, MAVN charity hopes to receive the participation, support and companions of the strong contribution to bringing practical values for children and ethnic minorities. Let's join hands to help us continue to bring warm clothes to the highland for children in poverty areas, giving scholarships to excellent pupils but with difficult families, to ease the hard part for the children living in highlands.
[ The plan]
Over the past year, the 'Project 2017 Love to the Central Region has donated more than £10,000 worth of gifts to local people in the remote areas, with nine practical activities as mentioned. Your solidarity, mutual strength, and your trust not only give us motivation, but also motivate oneself, making it possible for us to have more challenges in completing the following tasks in 2018 - 2019:
- In October 2017, a bridge was built for poor people in Kien Giang province in the West.
- Supported & donated rice and money for people in the city Khanh Hoa after the storm of November 12, 2017.
- Organised a Mid-Autumn Festival for children in city Mu Cang Chai, Yen Bai.
- Organised and donated Mid-Autumn Festival gifts and Lunar New Year gifts for the elderly people in the leprosy camp in Hanoi.
- Supported hundreds of life jackets for students in the flood zone of Central Vietnam.
- Helped, giving presents and creating accommodation for Mrs My Anh and her grandchildren in Hanoi.
- Supported and donated 2 wheelchairs for 2 cases of disability.
- Gave scholarships to poor children in the Central region in Vietnam ,
- Built a house of love for Mr. Ho Thinh's family, along with 100 days of construction of Border guard's house in Trong Hoa commune, Minh Hoa district, Quang Binh province.
- The Association of MAVN Charity has cooperated with the Red Cross Club of Quang Binh, the life-sharing club in Ha Noi to give 161 gifts to relatives of Ra Mai, Cao and Ta Cung in Trong Hoa commune.
Continuing successfully from the programs which were implemented from the past years, this year the Association of MAVN charity continues to implement the Project 2018 Love to the Central Region, so more than ever we need support from the generous hearts, businesses in and abroad, Overseas Vietnamese and friends all over the world, open our arms with us to share difficulties with relatives in all parts of the country.
We raise funds to help and support:
- 500+ poor students in remote areas, including: warm clothes, textbooks, notebooks, pens ...
- 20 scholarships to assist talented students in difficult circumstances.
- 500+ Lunar New Year gifts for ethnic minorities, and people in the North in flood prone region .
- 500+ Mid-Autumn Festival gifts for children in remote areas.
- Organise Mid-Autumn Festival gifts and Lunar New Year gifts for the elderly people in the leprosy camp.
- Build 2 anti-flood houses,
♥️ Need to donate £ 15,000.00 ♥️
We sincerely wish you to accompany the Association of MAVN charity in the mission to spread love!
HELP US RAISE MONEY FOR OUR ETHNIC CHILDREN AND PEOPLE IN NEEDS.
To donate, please do one of four ways following:
1) To donate by bank card:
- Press purple button 'Donate' on this web page.
- Enter donate amount; no limits*.
2) Inbox, email, send text to us asking for our main bank account.
3) Call us.
4) TAG & SHARE this article to your favourite relatives whom love doing charity deeds!
- Notice:
+ Please contact us by phone, inbox, or email if a donation's amount is over 1000 / time.
+ This site justgiving.com is very safe and secure, no worrying of hacking your account.
♥️ For further information, share your ideas, comment your request, donate or you want to accompany us to implement the project please contact us:
Email: info@mavn.org.uk
UK: +44 77343 05513
VN: +84 94623 2916 , +84 91789 4444
♥️ The Association of MAVN Charity ♥️
w: www.mavn.org.uk
f: mavncharity , groups/hoituthienmavn
♥️------------[ Vietnamese version] -------------------------------------♥️
Trong năm vừa qua 'Dự án 2017 Thương về Miền Trung' đã mang nhiều món quà trị giá hơn 10,000 Bảng Anh đến tận tay bà con vùng sâu vùng sa, bằng 9 hoạt động thiết thực và ý nghĩa sau đây đã nói lên sức mạnh đoàn kết, sức mạnh tương thân tương ái của quý vị, và sự tin tưởng của quý vị không chỉ giúp chúng tôi có thêm động lực, mà còn động viên tinh thần lẫn vật chất, tạo thuận lợi cho chúng tôi có thêm lần nữa hoàn thành được những dự án tiếp theo trong năm 2018:
- Tháng 10/2017 xây tặng cây cầu cho bà con đang khó khăn ở tỉnh Kiên Giang khu vực miền Tây.
- Hỗ trợ và tặng gạo, tiền cho bà con tỉnh Khánh Hòa sau cơn bão số 12 tháng 11 năm 2017.
- Tổ chức tết Trung Thu cho các cháu thiếu nhi ở vùng cao Mù Căng Chải, tỉnh Yên Bái.
- Thăm và tổ chức tết Thung Thu cho các cụ già neo đơn trại Phong, Hà Nội.
- Hỗ trợ chương tình tặng áo phao cho các học sinh vùng lũ miền Trung.
- Giúp đỡ, tặng quà tết, và tạo điều kiện chổ ở cho 2 bà cháu Mỹ Anh ở Hà Nôi.
- Hố trợ và tặng 2 chiếc xe lăng cho 2 trường hợp khuyết tật.
- Tặng học bổng cho các em nghèo khó ở Miền Trung
- Xây tặng ngôi nhà tình thương đến gia đình anh Hồ Thịnh cùng với 100 ngày công xây dựng nhà của bộ đội Biên phòng xã Trọng Hóa, huyện Minh Hóa, tỉnh Quảng Bình.
- Hội từ thiện MAVN phối hợp với CLB Giọt Hồng Quảng Bình, CLB chia sẽ sự sống Hà Nội trao 161 suất quà đến bà con 3 bản Ra Mai, Dộ và Tà Vồng thuộc xã Trọng Hóa, Quảng Bình.
Tiếp nối thành công từ các chương trình của Hội Từ Thiện Mái Ấm Việt Nam, năm nay Hội tiếp tục thực hiện Dự án 2018 Thương Về Miền Trung, vì vậy hơn bao giờ hết chúng tôi rất cần sự ủng hộ từ các tấm lòng hảo tâm, các doanh nghiệp trong và ngoài nước, kiều bào Anh và bạn bè khắp thế giới, hãy mở rộng vòng tay cùng chúng tôi chia sẻ khó khăn cùng với bà con khắp mọi miền quê hương.
"Một cây làm chẳng nên non, ba cây chụm lại nên hòn núi cao".
Sức mạnh đoàn kết, sức mạnh tương thân tương ái của quý vị sẽ giúp chúng tôi có động lực để hoàn thành được những dự án tiếp theo trong năm 2018 này.
- Dự kiến 6 hoạt động chính cho dự án 2018 Thương Về Miền Trung như sau:
-> Hỗ trợ 500+ học sinh nghèo vùng sâu vùng xa suất quà gồm: áo ấm, sách giáo khoa, tập, bút...
-> 20 suất học bổng trợ giúp học sinh giỏi có hoàn cảnh khó khăn
-> 500+ suất quà tết cho bà con dân tộc thiểu số, bà con vùng bão lũ
-> 500+ suất quà trung thu cho các cháu thiếu nhi vùng sâu vùng xa
-> Quà tết Trung Thu, tết Nguyên Đán cho các cụ neo đơn trại phong .
-> Xây tặng 2 ngôi nhà phao chống lũ.
Dự án 2018 Thương Về Miền Trung thực hiện theo từng đợt và tùy thuộc vào số quỹ quyên góp. Thời gian dự kiến kéo dài 6 tháng từ tháng 9 năm 2018 tới tết Nguyên Đán 2019.
GIÚP CHÚNG TÔI GÂY QUỸ CHO TRẺ EM VÙNG CAO VÀ NHỮNG NGƯỜI CẦN GIÚP ĐỠ.
Để ủng hộ, xin vui lòng làm theo một trong 4 cách sau đây:
1) Ủng hộ bằng thẻ ngân hàng:
- Ấn nút 'Donate' màu tím trong trang web này,
- Nhập số tiền đóng góp; *không giới hạn.
- Nhập email, facebook, hoặc ẩn tên để mặc định
- Điền thông tin thẻ ngân hàng.
- Cuối cùng kiểm tra lại thông tin, rồi ấn nút chấp nhận.
2) Inbox, email, hoặc nhắn tin chúng tôi để được cung cấp số tài khoản ngân hàng.
3) Gọi điện thoại.
4) TAG & SHARE bài viết tới những người bạn, người thân yêu thích làm việc thiện!
- Lưu ý:
* Vui lòng liên lạc chúng tôi khi số tiền đóng góp trên 1000 đồng / lần.
- Trang web justgiving.com rất an toàn, bảo đảm, không sợ bị hack tài khoản.
♥️ Mọi quan tâm, chia sẻ ý tưởng, góp ý kiến, ủng hộ hoặc muốn đồng hành cùng chúng tôi thực hiện dự án xin liên hệ:
Email: info@mavn.org.uk
UK: +44 77343 05513
VN: +84 94623 2916
+84 91789 4444
♥️ Hội Từ Thiện Mái Ấm Việt Nam ♥️
w: www.mavn.org.uk
f: mavncharity
f: groups/hoituthienmavn
Updates
1
9 months ago

Hội Từ Thiện MAVN

9 months ago

Toàn bộ quỹ quyên góp được cam kết sẽ mang về tận nơi để ủng hộ trực tiếp trẻ em và dân tộc thiểu số vùng cao.

Share this update to help us raise more
Hội Từ Thiện MAVN started crowdfunding
Leave a message of support
Page last updated on: 1/14/2019 17.45
Supporters
13
Nguyen Thuy Linh

Jan 14, 2019

Happy Order UK

Ha Hoang ( Anna's Mum)

Jan 5, 2019

Anna Hoàng tặng 50% số tiền trích từ giải thưởng Người mẫu nhí được khán giả yêu thích năm 2018 của tạp chí Child Model Magazine .

ninh nguyen

Nov 4, 2018

chau Bui duong pho

My Ngoc Vo

Oct 25, 2018

Chuc tat ca nhung dieu may man, thanh cong va tot dep den hoi tu thien Mai Am Vietnam. From the Sunbury Dental Practice Team (Minoc Vo)

Anonymous

Oct 2, 2018

All the best and hope you can give money to the right people

Anonymous

Aug 15, 2018

Cho Trẻ

Ngọc Thuý- Summerley Real Estate

Aug 14, 2018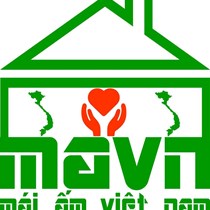 Become a supporter
Help Hội Từ Thiện MAVN raise more
About the fundraiser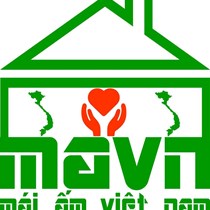 Hội Từ Thiện MAVN
https://www.facebook.com/groups/hoituthienmavn/ | https://www.facebook.com/mavncharity