£355
raised of £25,000 target by

19 supporters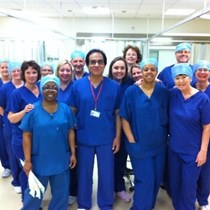 Dr Mohammad I Adil
We're raising £25,000 to Dr Mohammad Adil FRCS has taken GMC in the High Court UK against his unlawful suspension since 3.5 years.Aiming to raise £25,000 to support.
Don't have time to donate right now?
Story
Dr Mohammad Adil FRCS Ed UK.FRCSI suspended since 3.5 years in standing for Human Rights & Freedom of speech by the Medical Regulator in UK:
Aiming to generate £ 20,000 for contesting my case in the High Court for human rights, freedom of speech and medical ethics. :
In early 2020 I expressed my viewpoints of Covid pandemic not born by science , unprecedented lock down on 22/03/2020 ,closure of health services for the public ,unnecessary face masking , social distancing ,use of sanitizers which proved to be useless in airborne infections . Millions of patients lost their opportunity for their investigations & treatment especially the cancer patients .Travel restrictions, collapse of businesses across the world caused serious financial hardship for people .Enormous fear was created of Covid -19 being most lethal virus which had never been isolated ,cultured ,re isolated and inoculated which caused serious confusion, uncertainty and stress among public. Large number of people died of lock down isolation,depression ,stress & anxiety especially the elderly ,underprivileged adults & children .
Most reliance for Covid-19 infected was made on faulty PCR test which proved to be 85-90 % false positive to incapacitate people .Because of its inaccuracy and high percentage of errors now that has been abandoned in most of the world.
Many thousands of elderly people died in the nursing and care homes due to fear, isolation ,dehydration ,lack of medical facilities and excessive use of midazolam with slow infusion by pump without resuscitation .
There has not been any Robust scientific debate prior to imposing such restrictions and lock down on public.
Moreover in November 2020 unlicensed ,experimental vaccine rolled out by uk government with full indemnity and injected into people without informed consent and completing phase 3 trial and safety data. People were injected experimental junk without" INFORMED CONSENT"against the Medical Ethics , "First Do No Harm " .This was serious violation of the medical ethics, human rights and civil liberties. As a health professional I always
STAND AGAINST DISPARITY IN the MEDICAL ETHICS & HUMAN RIGHTS :
On 19/03/2020 Government of UK said on its Website, that "Covid -19 is no more High Infectious Disease other than a worse Flu Virus ". contrary to that statement ,the UK was Locked Down on 22/03/2020 which generated more confusion and uncertainty among public.
I initiated scientific debate to involve other scientists and health professionals, on the social media and released couple of videos to alleviate stress and fear of Covid-19 propagated by the ,medical establishment ,government agents and the mainstream media . This was appreciated by many thousands of people across the world and was life saver .
However this wasn't appreciated by the medical establishment ,NHS and Medical Regulator and I was suspended for 12 months by the General Medical Council on 01/06/2020 in a short court martial type of brief hearing over the Skype by the IOT Tribunal of the GMC. just because of those couple of videos with my viewpoints as a scientist & clinician .I had no Clinical, Ethical ,or any Patient related complaint or Probity issues whatsoever.
After 12 months General Medical Council extended my suspension order for another 12 months without any justification and referred me to their FtP Directorate MPTS ( medical professional tribunal ) for hearing between 13/06/2022 until 01/07/2022 ( 3 weeks) .I attended MPTS hearing where GMC failed to prove its alleged case but the MPTS made biased decision in suspending me further for 6 months for the public safety until 29/12/2022 without any justification .
I couldn't understand yet that what safety issues public could have with me while working when I had 30 years of spotless services but GMC has not reinstated me until today .GMC prolonged suspension order for 36 months and interfering my jobs in Morriston Hospital ,Swansea in June 2022 and prior to that in North Manchester Hospital in April 2020 and unfair referral to the Medical Professional Tribunal hearing was totally unjustified ,unfair ,vindictive , sclerotic & inhumane .This destroyed my career,reputation and livelihood.
HIGH COURT HEARING :
I had no choice except knocking the door of THE HIGH COURT for the Justice and UNFAIR dismissal & suspension just for expressing my viewpoints on serious Health Crisis sustained by the public across the world .
My High Court Hearing has been fixed on 19/10/2023 at 0930 hours in The High Court of Justice, KINGS BENCH , Strands ,London .
Two best UK Law firms, PJH Law ,Mr Hyland and Mr Francis Hoar barrister Field Court Chambers ,London are pleading my case to seek Justice for the ongoing injustice ,unfair trial ,freedom of speech & expression which is our fundamental right based on Act 10,1-2 of European Convention of the Human Rights.
I need your moral and financial support to contest my case in the Higher Court to revoke not only my suspended licence/erasure in order to resume my licence to practice medicine in UK . This would help millions of patients on the waiting list in UK and to protect Human Rights, Civil Liberty ,Freedom of Speech & Expression and restoration of Health Services and Medical Ethics .
This is going to be a public hearing on 19/10/2023 .I would request all activists , leaders, freedom fighters, truthers and aggrieved during the last 3 years to join me for your kind support & solidarity .Truth is bubbling up and JUSTICE will prevail .
STORY:
I was working in THE North Manchester Hospital ,Manchester as a Consultant General & Colorectal Surgeon in early 2020 when I noticed disparity in the Medical Ethics and violation of Human Rights and Civil Liberties .I released couple of videos over the social media to alleviate fear of the public generated by the Government and the mainstream media when I was targeted , picked up and suspended by the GMC for 12 months . GMC further extended my suspension order for another 24 months and referred me to the Medical Professional Tribunal hearing which suspended me further for 12 months that was totally unjustified ,unfair ,vindictive , sclerotic & inhumane in making me jobless ,cutting my financial life line.
What I stands for: –I am standing for the Justice , Integrity ,Truth and Freedom of Speech for millions of people who have been gagged and silenced . I am making a stand for freedom of speech & expression for all the health professionals and members of the public without fear of recrimination which is protected by Human Rights act 10 ,( 1-2 ) of the European convention of human right .I am standing for freedom of press & publication, freedom of assembly and peaceful protest and equality and justice to safeguard humanity across the world as a public voice .
I am also standing for the public who have been harmed due to vaccine related injuries with sudden deaths due to Thrombosis, heart attacks , pulmonary embolism ,thrombosis in lungs and brain vessels , myocarditis, Strokes, Lung damage, Guillain Bare syndrome ,paralysis . Moreover various cancers has been reported due to vaccine injuries across the world which should be banned immediately before more damage.
Your Support :
I would like to request your generous donation to support my cause in securing JUSTICE in the High Court .You know it involves Court Fee and cost of the barristers and solicitors . Moreover, In case we lost the case we will not only have to pay to the second party which is GMC for their cast but also will go the SUPREME COURT till the JUSTICE has prevailed with fairness ,peace and tranquility .
Just Giving crowed funding page is attached underneath this statement . Please donate generously to raise the funds to support me in order to secure JUSTICE . My victory would be actually victory of the entire humanity and population of the world against ongoing tyranny , Injustice and harms sustained by the public .
The details of my account are also underneath for your convenience.
Please share this page widely on all the social medias and websites to send the message across 8 billion people of the world for whom I had taken stand to protect their rights .Thank you so much for your generous financial donation, kind support and encouragement.
Dr Mohammad Iqbal Adil
MB BS. FRCS Ed UK, FRCSI Eire ,
Consultant General ,Colo rectal & Breast Surgeon
Account No .00109536 , Sort code. 83-19-19,
BIC.: RBOSG2L
IBAN: GB69RBOS83191900109536
Royal Bank of Scotland
Mr Mohammad I Adil
Tel.+ 44 7872969928
Updates
0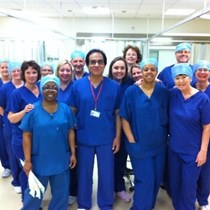 Dr Mohammad I Adil started crowdfunding
Leave a message of support
Page last updated on: 9/30/2023 19.27
Supporters
19
ray khan

Sep 30, 2023

truth always wins

Nik

Sep 30, 2023

May God bless you

Alison

Sep 29, 2023

Stay strong there are many behind you

Nina

Sep 29, 2023

You are a good man,People are starting to wake up to the global elite.They think the working class are stupid, We are not.Keep safe

abi holden

Sep 26, 2023

May God bless you and give you strength to fight this evil.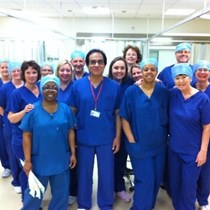 Become a supporter
Help Dr Mohammad I Adil raise more
Crowdfunding is a new type of fundraising where you can raise funds for your own personal cause, even if you're not a registered nonprofit.
The page owner is responsible for the distribution of funds raised.
About the fundraiser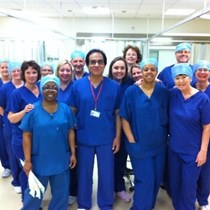 Dr Mohammad I Adil
Mr Adil graduated MBBS in1986. He had full post graduate training for 5 years in surgery in Republic of Ireland and FRCS Fellowship Degrees in Surgery from Edinburgh, Scotland & Ireland in 1996 .He is General Surgeon & specialist in Colo rectal ,Breast & Laparoscopic Surgery.