Page closed
This page is now closed. Take a look at other inspiring pages on JustGiving
£0
raised of £1,000 target by

0 supporters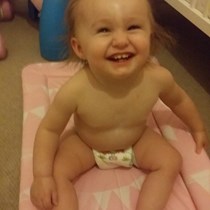 Toni Hicks
We've raised £0 to Help bring about positive & necessary changes to many aspects regarding mental health and the 'treatment & dealings' of those affected by it
London Borough of Havering, United Kingdom

Closed on Tuesday, 16th January 2018
Crowdfunding is a new type of fundraising where you can raise funds for your own personal cause, even if you're not a registered charity.
The page owner is responsible for the distribution of funds raised.
Story
Hello and thanks for taking the time to visit my post. The reason I'm trying to raise this money is so that i can buy a camera microphone lighting and background so that i can create a new youtube channel discussing the struggles of being a mum with a mental health condition, changes that need to take place in our NHS mental health hospitals that i've not just seen but experienced and have proof of shocking treatment and negligence of patients. I have to admit there is a selfish element to this appeal too. After 2 years of coping really well i snapped and took overdose and had 1 episode of self harming on 18th August 2017 and spent few days in hospital and when i saw and felt what things were happening in that hospital the drive of setting all this up (funding, new channel,facebook,twitter) and the ideas & the actual campaining is what is driving me forward and towards a better future.
Below is me trying to give you an insight into the mess that's been my life, trying to tell enough of my story and goals so people will want to get involved, but not too much.
I have 2 kids, my son is 8 years old and my daughter is almost 16 months. when i fell pregnant with my son i was 17 had just come back to romford after running away. For a few days i was going from place to place with male 'friends'. The night before i met my sons father i had gone with a guy i had slept with a couple times to some woman's house. I remember falling asleep next to him while he was talking to some girl on the phone, i roused from sleep to this guy having sex with me STILL on the phone weather it was same girl or not i dont know but i told him pack it in and went back to sleep. Now that i am older it makes me angry with myself for letting men treat me this way, he would of got a broken nose and loose his balls if this happened now. But it gets worse the next day we went to mikes, i got drunk and was in a house with no girls just me and 5 guys i ended up sleeping with 1 guy then at the end of the night mike said i could stay and i could stay aslong as i needed too. So what did i do because i thought i needed to say thank you so much? Yep i had sex with him i was 17 years old vunerable and now unknowingly being groomed but someone 17 years older than me. Soon after i fell pregnant, my thoughts and reactions at that time were messed up. Things like "Im going to get such a nice pram, people are gunna show me so much attention now, ill never be alone again, i finally have a situation in my life where i have full control (name clothes who sees who can babysit). The first time mike beat me was when i was 10 weeks 4 days pregnant he bruised all under my arms gave me love bites and stabbed me in the leg with a blunt samauri sword , the baby was fine, i was sent to a refuge miles from home i didn't have a mobile so couldnt call friends or whatever plus had a shit relationship with my family so i went back to mike. When the baby was 1 week old he assulted me again while i was holding the baby. I cut contact BUT i was over my mums a week later and the baby became very sick i called an ambulance and then i called michael. While waiting to be seen i was attempting to breastfeed baby and mike kept kissing baby's cheek causing him to unlatch and i had said to mike 4 times stop it and the 5th i pushed him away he grabbed my wrist and twisted it and broke my wrist. As I'm sure u can guess police and social services were all over us in the hospital and that was when i started drowning. Cayden was let out after a week and not long after they moved me from one hostel to another to hide from mike. As the weeks went on i just would constantly be hoping i would wake up from this nasty dream where ive got a baby i have to look after, i would turn my back on the pushchair if at an atm or something secretly hoping someone would kidnap him. Now i know what you must think of me after saying that but i'm just being honest. One day midway through may cayden had been crying non stop for what felt a week but in reality was about 8 hours, i'd tried everything nothing was working i was holding him out in front of me and looked at him then looked out the window and the thought came into my head "if i threw you out there you would shut up." I INSTANTLY thought what the FUCK ! I put him down on the bed (he was 9 weeks couldn't roll over nothing). I went outside smoked 4 fags then went into the office and called social services and said i can't do it i cant cope u need to come and take him. I'm going to leave that story there for now and will cover everything that happened next with child protection case and how my mum ended up with residencey order and prohibited steps order.
In 2010 i met the disease that calls himself nicky. He cheated on his ex (who he said he doesnt love anymore) with me, pretended to go on holiday but was really with his ex well he told me they split and thanks to some seriously good thinking and some CSI type investigation stuff caught him right out. Then cheated on me again and at the time accused me of saying i was gunna kick him out a crimbo, says hes seen proof i tried so hard to prove it wasnt me it made me so ill and he new i hadnt he made it up. ended with me overdosing and i spent 2 months in mental heath hosp, tried killing myself twice while i was in there. And now im older im ashamed i let him treat me the way he did and i am shocked how cruel he is id ratther a smack in the face anyday
when i actually film me recounting all this and reading from the paperwork you will see a massive difference in the tone and content .
When i decided to continue with my pregnancy with my daughter, i went into my doctors surgery and said i want all the help i can get. I mean i know theirs no guarantee that i will get postnatal depression again but i wanted to make sure i did everything i could to make sure i was in the best state with regards to my mental health so i had therapy with IMPART and was seen by the perinatal midwifery team. I also contacted social services myself to tell them i was pregnant again, to see if there was anything from their side they could offer and at that time i saw them very much so as an extra help if needed and although they did piss me off a couple of times things were going good. UNTIL i gave birth i had been in the hospital for 3 weeks before i gave birth due to severe SPD i was induced at 37 weeks due to not being able to move without crying i had been using the gas an air for like 2 days by the time she was born. Then when she was about 2 mins old a river of blood came guhsing out of me just after i passed the placenta. i lost over 2 LITERS!!! of blood. After the initial panic over where i was bleeding from and the scary bit for jack of not knowing weather i would die i started having psychotic symptoms and was talking absolute shit. Thinking the world was gonna end, my daughter was turning to stone, the doctors were trying to kill me, that they were trying to get my blood to use my DNA to find pirate treasure. When my son came to visit later the same day i was asking him to go and pick me some money off the tree that i pointed to in the corner of the room. ABSOLUTELY bloody hilarious saying it back now but it wasn't at the time i was petrified. I also said a few things i don't remember like telling vicki i only had 20 days to live and apparently i was begging for a redbull just to drink and kept promising i would make myself sick afterwards. When it came time to discharging me and the baby there was a meeting held and a social worker called innocent informed me that he wasn't letting us go home and then said one of the midwives said when the baby was crying i had shouted shut the fuck up. This was an absolute shock to me as noone had told me about that one. I at that moment didn't realize they were trying to raise that as an issue because i was saying all manner of loopy things but then i noticed that none of that was said or spoken about. I had to wait until my psyc doctor could come see me and then say if i should be aloud home. They were thinking of sending me to mother and baby unit and i told them if they do that i would become very mentally ill. So i agreed to everything they wanted as long as i got to go home. At the inital conference where they decided if she would go on a child protection plan it was in that meeting that i hadnt just swore shut the fuck up, apparantly i made threats to kill her aswell. Now that blew me off my fucking feet! Surely if i said that then they would of already said so ? like they did in hospital. and i was sooooooooooo angry because none of the other stuff i had said had been spoken about. Jack does have clip of me crying talking rubbish ill put in video. Again i will show documents and speak about what happened with that but what i will say is social services in this instance were the ones putting my daughter at risk of 'emotional abuse' by not having a clue about mental health what so ever and the things they did. These are things I'm hoping to change and to shine some light on some of the negative effects that what i call 'the baby p rush' can cause. After i came out of the hospital i sent lilly-rose to stay with her auntie while i tried to level my moods out tidy the house ect, it absolutely killed me but it was whats best.
I do already have a YouTube channel that i upload makeup reviews mostly i use that to help when i'm having a panic attack or cant sleep, but its not enough anymore i need this new channel i want to create it because its keeping my brain active on other things instead of the dark thoughts of my inner demons making the videos editing answering people the facebook the twitter ect. I want something that will eventually become my 'job' ive had 2 jobs that i loved so much but my IBS holds me back as well as my BPD. Unfortunaly theres only so many times u can run off to the loo for half hour and not have ur manager look at u with eyes that scream WHY THE HELL DID I EMPLOY YOU! but there is a few videos about myself an my problems. Once you take a look at just one you will be able to see the BAD audio Awful video and the boring lack of anything a bit more professional. ill add link
Now just a small part of the many things that happened in that place !
I spent a few days in the hospital and was very happy to get out due to many negligence laws being broken, the staff would lie and then cover for each other or deny they just said something to you, or many times they didn't hand over properly so i went 3 days without my regular meds so couldn't eat for the first 2 days. On 2 separate occasions i passed out and hit my head and on second time head and wrist. The 2nd time i was waiting for my meds having to lean on the bottom half of the door due to back pain. A very kind patient kept offering a massage and i politely declined over and over she then just grabbed me on my sides fingers spread and Extremely hard. I started to wince in pain and was given a chair by the staff member who was standing right behind us, after no more than 3 mins i started getting even worse pain on right side was burning up and getting dizzy i tried to tell the nurse right in front of me and she just said IM DOING MEDS! (a nurse who is doing medication must concentrate on that because they could mess up) I told her i know please get other nurse (there was another nurse in there looking for something) and i just kept being ignored few seconds after i passed out falling from the chair i was on smashing my head on the floor and landing on my wrist that i had hurt a few weeks before causing more pain. The doctor was called and it was deemed that i had renal colic. So basically the patient gave my kidney the equivalent of a black eye.
I really hope this convinces you that your money Will do alot of good for alot of people
THANK YOU SO MUCH
xxxxx
im
Updates
0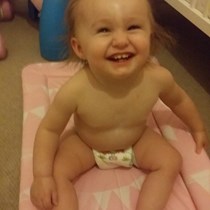 Toni Hicks started crowdfunding
Leave a message of support
Page last updated on:

9/18/2017

4:35 PM
Great people make things happen
Do you know anyone in need or maybe want to help a local community cause?
Create you own page and don't let that cause go unfunded!
About Crowdfunding
About the fundraiser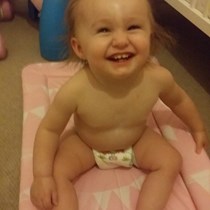 Toni Hicks
London Borough of Havering, United Kingdom
I am a 26 year old mum of 2. At 6 i began suffering panic attacks when i was 17 i was diagnosed with BPD. There are several reasons why I'm trying to raise funds, but the common theme is help anyone i can and to stop what happened to me happening to someone else.