£925
raised of £500,000 target by

49 supporters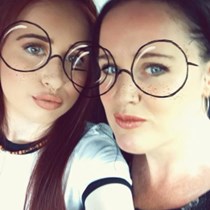 Sally-Anne Ashdown
We're raising £500,000 to my beautiful daughter Fern who has suffered terribly from Chronic Hereditary Pancreatitis and desperately needs a TPAIT surgery in the US ❤️
Crowdfunding is a new type of fundraising where you can raise funds for your own personal cause, even if you're not a registered charity.
The page owner is responsible for the distribution of funds raised.
Story
My 16 year old beautiful daughter Fern was born with a condition called Hereditary Pancreatitis. Her father hadn't been diagnosed with the condition himself until after our two children were born. Hereditary Pancreatitis is a rare condition where the pancreas literally digests itself. Fern inherited a particular aggressive gene mutation, referred to as PRSS1. Whereas a normal pancreas releases digestive juices to the stomach where it then activates into acid to break down our food and allow our bodies to absorb the nutrients etc, pancreatitis causes the pancreas juice to self activate as acid whilst within the organ itself causing blistering and SEVERE abdominal pain. As these episodes continue, scarring develops where the damage caused become irriversible causing constant pain.
Though there was a 50% chance of inheriting the disease, my eldest son has never shown signs of this dreadful disease and at 20yrs of age, to this day is well so hasnt been genetically tested. Sadly for my Fernie, she began falling ill from the age of eighteen months!
It was the case that she would fall ill with Acute Pancreatitis between 4-6 times per year and when unwell would be hospitalised, nil by nouth for five days and on morphine untill the pain subsided around 5 days later. The blood test called Amylase to detect pancreatitis which for you & I, a normal result would be less than 80, Fern's would be near on 2000! During her stays, she would be on IV fluids and checked to ensure she doesn't develop any rare life threatening complications such as shock, sepsis or internal bleeding. During the times that she was well, was in no pain whatsoever.
Ok, many holidays were missed and birthdays were spent in the hospital which meant you couldn't really make plans as you never knew when the next attack would come but this was 'our' normal and so lived with it.
Fern's life changed dramatically following one inpatient stay in August 2016. She went in for a typical bout of Acute Pancreatitis however whereas the pain would go around day 5, the pain did not go and has not gone since. Fern has suffered awful pancreatic pain 24/7 since August 2016. On the scans they could see calcification, pancreatic stones, a psuedocyst and dilation in her pancreatic duct along with obstructions. They reclassified her condition as chronic. Due to the chronic nature of her condition and irreversible damage, we were informed by research and upon speaking to a pancreatic specialist that the Amylase blood levels will stop rising. Over the last two and a half years, her pain score has never gone under a 6-8/10 which she has to tolerate as her pain meds do not work, when her pain score is 8-10/10 upwards, she's hospitalised for pain management. Fern said she cannot now remember what having no pain feels like 😞.
Fern has had around 80 hospital stays (give or take a few either side......we lost count a long time ago).
Numerous medications have been tried......so many that the list feels like it would cover this page lol! Sadly, the only two things that were found to be of any benefit was laughing gas (rarely used but helped with the pain) and IV morphine which has only been given within an inpatient setting.
Fern was sent last year to King's College Hospital for a procedure called ERCP where they put a tube down her throat, past her stomach into her duodenum, feed a wire into her pancreatic duct and attempt to remove as many pancreatic stones as they can. They then place a stent to hold her duct open and hope for some improvement in her pain. Unfortunately she has had five of these in the last 14 months with no improvement in her pain. She has missed two years of school as has been hositalised what feels like every other week for around ten days at a time since August 2016 (a month before starting her GCSE years) and will now be leaving what would have been Year 11 with no exams!
I applied for a home tutor who started working with Fern last month 5hrs per week working from scratch to get Fern at least three GCSE's in Mathematics, English Language and Numeracy. Fern has ALWAYS wanted to be a midwife. As her mum, I've promised that though she won't get there at the same time as her friends, I'll make sure I get her there ❤️.
Our options now given medications aren't working (with the exception of morphine) and the 5 ERCP's she has had haven't helped either, we needed to explore surgical options. Before Christmas last year, we travelled from where we live in South Wales to London, Liverpool & Leicester to find out what can be done. We've been informed that there is a surgery called a Total Pancreatectomy with Islet Cell Transplant which yields good results for pain. It's a compex 16 hour surgery where the surgeons will remove her pancreas, her spleen, her gallbladder and her duodenum. Her intestines will be repiped and her liver infused with her own islet (insulin) cells transplanted from her own organ. Fern at sixteen years of age wants this surgery. This should convey the amount of suffering she's going through!
For me and her dad Matt, if she is going to be at the hands of a surgeon for near on sixteen hours, we need them to be a good pair of hands! We met a wonderful surgeon in Leicester, UK who is very experienced in this surgery and feels Fern is an ideal candidate. He feels this surgery is needed and he would be happy to do it, but he can't.........
Sadly the government closed down all the Islet Cell Labs in our Country in 2011 citing the surgery as 'experimential' however, it transpires that it lost that classification a long time ago. This surgery is being performed in America with wonderful results in pain relief. I should imagine it's costly to run these labs in the current climate within the NHS and there just aren't enough people who are suffering like my Fern to warrant the daily cost of having them open. From what I gather, there were a number of these labs dotted around the Country, Oxford, London, Liverpool, Leicester & Newcastle that I'm aware of. Why they couldn't leave one open, I'll never know! The pancreatic surgeons in this Country have been trying and are continuing to try to get NHS England to reinstate funding and reopen these labs!.The Islet Cell Transplant is a crucial part of the surgery. Without this part, Fern would be a brittle diabetic with no hyper/hypoglycemic awareness......this could result in Fern going into a diabetic coma without any symptoms whatsoever!
There seems to be no news of these labs being reopened any time soon. We spend our time often calling Leicester for news, emailing etc but it seems impossible to chivvy things along, meanwhile Fern continues to suffer in so much pain and her quality of life is poor given she spends 75% of her life currently in hospital. Now she turned 16 in Feb she's been transitioned to the adult ward where she spends her time with the golden oldies lol! Which actually she rather likes......has spent many an hour while in there holding the hand of the dying bless her! However she is 16 and would rather be spending her time with her friends, not in hospital ❤️
Our only other option given the surgery isn't currently available in the UK is to fly Fern to Minnesota in America, the place where this surgery was developed, the pioneers of this surgery and allow them to give Fern her life back ❤️.
We need to raise £500,000 to cover the cost of the surgery, and living expenses, accommodation costs, loss of earnings etc whilst out there! This is not a figure that can be raised locally and we are likely to need NATIONAL COVERAGE to make this possible. Pretty please can we spread the word? ❤️. Fern so deserves to get her life back!
Right now, as the local hospital rarely see patients with an inherited form of pancreatitis and are used to seeing Acute Pancreatitis caused by things like blunt force trauma, pancreatitis caused by gallbladder problems or as a result of alcoholism they expect Fern to be rolling on the floor screaming in pain. They also expect to see an increased Amylase level. As Fern has never known a life without this pain and has suffered from the age of eighteen months, she has developed a very high pain threshold to it. She's strong and is a silent sufferer. She has always been this way from a very young age. Sadly her strength and resilience has gone against her and the local hospital have developed a view that given she doesn't 'look' in too much pain, therefore she isn't, sadly to the point that they have now completely restricted her access to adequate pain relief when in hospital. It's become very sad and feels so frustrating.
Fern is a bright kid with a heart as big as the ocean. I as her mum have never found peace knowing she's in awful pain all day every day and I will do all I can to give my girl her life back! Last year, Fern was awarded 'Child of Courage' by Nation Radio Pride of Wales Awards......she travelled to and from hospital to get there getting by wearing a tens machine ❤️
Thanks so much from the bottom of our hearts of any money you can donate to this. All our love, Fern, Sally & Matt. I usually do not throw my mobile number out so readily however under the circumstances, it may prove helpful. It's 07964 357060. Thanks again, Sal ❤️❤️❤️ xXx
UPDATE - we learned yesterday (9th July, 2018) that as part of the NHS 70th Anniversary, NHS England have finally agreed to fund this life saving surgery. However on a practical level, we've been informed that pancreatic specialists around the UK now have to bid to be one of four centres in the UK who can offer the surgery. This bidding process can take at least six months before they can even begin to reopen their Islet Cell Labs. The process could take a year and now that Fern is collapsing, we aren't sure we can wait that long. We had a wonderful conversation with the Transplant Coordinator in Minnesota who are ready to begin the programme, we simply need to raise the funds.
Should we find that we have not been able to raise the funds, I'll update this page. I promise if this is the case, all monies donated can be fully refunded back to you or donated to the National Pancreas Foundation. Huge thanks, Sally Fern's mum ❤️
Updates
4
6 months ago

Sally-Anne Ashdown

6 months ago

Share this update to help us raise more

6 months ago

Sally-Anne Ashdown

6 months ago

Share this update to help us raise more

7 months ago

Sally-Anne Ashdown

7 months ago

Share this update to help us raise more
Sally-Anne Ashdown started crowdfunding
Leave a message of support
Page last updated on: 9/1/2018 08.36
Supporters
49
Sian Rowlands

Sep 1, 2018

Really hope you reach your target Sally, thinking of Fern and hope she can get the op and get pain free soon xx

Naomi Batt

Jul 26, 2018

Sending you all the love on your journey to recovery Fern and family xxx

Vickie

Jul 20, 2018

My granddaughter had this surgery at the age of nine, she's done beautifully even though she has to take some insulin, no more pain God bless you and good luck Minnesota is the best

Anonymous

Jul 17, 2018

Your story touched my heart. My niece had this procedure here in Minnesota. K

Ann Veal

Jul 16, 2018

Hope you get the help you need. I've had pancreatitis but only the ordinary one. I know how painful that was. My heart goes out to you xx

Judy

Jul 14, 2018

Hoping you achieve your goal in raising the money for Fern's chance of surgery, sending you both a hug. Good luck.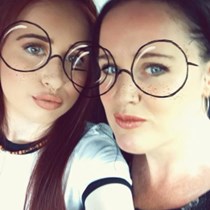 Become a supporter
Help Sally-Anne Ashdown raise more
About the fundraiser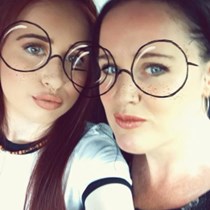 Sally-Anne Ashdown
I'm a loving, protective & proud mother of a very strong and courageous young woman, my Fern. Fern has had lots of hospital stays....we lost count a long time ago, around between 80 to 90. Though Fern's road has been tough, her biggest and most challenging journey lies ahead ❤️