£3,875
raised of £7,000 target by

183 supporters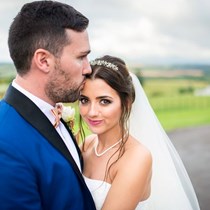 Gina Perkin
We're raising £7,000 to various charities supporting families and research surrounding stillbirth
Crowdfunding is a new type of fundraising where you can raise funds for your own personal cause, even if you're not a registered charity.
The page owner is responsible for the distribution of funds raised.
Story
We are Gina and Jamie, proud parents but how we never expected it to be. We are backtracking a little to when our baby journey started in 2016, after always dreaming of having children we decided that as soon as we were married we would start trying to fulfil this dream. Falling pregnant quickly we were elated at the future of being parents, but little did we know it was going to be a heart-breaking journey and a parenthood we never imagined.
Sadly we miscarried our first baby at 11 weeks and a week later after complications an emergency operation. At this time our worlds fell apart, we couldn't imagine anything worse than this pain but focussed our energy on our future. A few months later we fell pregnant again, pregnancy after loss is an anxious rollercoaster of a journey. But at every scan we felt more and more positive, this baby was such a wriggler and gave a wonderful performance at each scan and midwife appointment. Measuring at the 50th percentile the whole way through no-one had any concerns, it was dubbed the perfect pregnancy, we fell completely in love all over again with our second baby and it was helping us grieve our miscarriage by giving us hope. This baby got us through a really sad stage of our lives and we called this baby our rainbow baby. After this perfect pregnancy came the due date, 29th Nov, no sign of baby arriving and after another impatient week we were a week overdue when on Wednesday 6th December Labour started naturally. Incredibly excited to be meeting our baby soon we carried out the rehearsed journey that we had been preparing for to the JR, although in labour we were both buzzing the whole way there with big grins on our face. Once arriving we went into MAU to be assessed and this is where our lives changed forever, at 5-7cm dilated at this point and just before being transferred up to the midwife led unit they did a quick check on baby, our worlds crumbled, and we will never be the same from this point on. No heartbeat could be found. We were told our baby had died during labour, this could have been within minutes of this check. The screams of this moment will forever make our hearts break. Trying to process this through the shock and still having strong and close contractions labour carried on as normal and just a few hours later after having to go to theatre on Thursday 7th December at 1.53am our perfect little girl was born silently. We decided not to find out gender through this pregnancy and had always said we wanted a surprise and even through the heartbreak of the situation this will forever be our favourite and most treasured moment of all time, meeting our baby girl, having daddy announce she was a girl, the overwhelming feeling of love, and feeling her warm skin on ours and seeing how she was a perfect mix of us both, she was more beautiful than we could ever imagine. We would do it all over and over just for those precious moments.
We called her Nancy, her middle name was meant to be Rae as she was our rainbow baby but now this didn't seem right, the night before I went into labour her Daddy mentioned Violet as a name but we were so settled with our girl name we dismissed it, when Nancy was born she was wrapped in a purple blanket and had a purple knitted hat on- instantly we knew her middle name was destined to be Violet. Nancy Violet Perkin. Weighing 7lbs 12ozs. The perfect, most beautiful baby girl, all she was missing was a beat in her heart.
After her arrival our future felt so uncertain, how long would we have with our daughter, would she get taken away, how do we register her birth and death at the same time, how do we arrange a funeral and this is where the wonderful services we will be raising money for came into play.
We were transferred to a bereavement room in the JR called the Ashfield suite. It had a double bed, ensuite bathroom and kitchen area with sofas and a TV- like a mini studio flat. We stayed there with Nancy until Sunday evening until we had to leave because the ward was closing due to snow, leaving the hospital without our baby, our little snow angel was another one of the worst days of our lives, with an empty car seat in the car and arriving home to house full to the brim of baby stuff ready for her, we can't begin to explain this pain. But the time we spent with her and the memories made have been invaluable, they have given us strength to face each day since. In the Ashfield suite we were offered a Chaplin to have a blessing, camera and memory card to take our own photos and round the clock medical care. Most of all this gave us time. Time to bath and dress her, brush her hair, time to cuddle her in bed, read her stories, play her music, have family visit her, and just take in every part of her, fingers, toes, nose, ears , her smell and her touch.
This was possible as Nancy was in a cold cot to prevent her deteriorating and it gave us the precious chance to make the only memories we would ever get with her in her short time on earth. 4louis provided a memory box with moulds to take imprints of her hands and feet, a little book of 'guess how much I love you' which we read to her, inkless prints to capture her hands and feet, a beautiful box to put a lock of her hair in plus many other treasured items. Sands also provided us with a beautiful wooden memory box containing many items such as 2 little teddies, Nancy had one and we kept one, then when we went home without her we slept with one and swapped it over in the chapel of rest at the funeral directors and then she was buried with it. The most beautiful crocheted blanket, Plaster casts of her hands and feet that the midwives kindly did for us, a family pack of numerous booklets with information with answers to all the questions of life after loosing a baby.. questions you never expect to be faced with – post-mortem for a baby, arranging a funeral for a baby… the list goes on, this along with some fantastic midwives gave us some guidance.
We also received an Aching arms Bear – donated in memory from another little angel and their family, this now sits in the nursery to remind us we are not alone and support is always out there. Just the term aching arms made us feel like someone understood, it was something we could never explain until reading from other bereaved parents, the physical pain of empty aching arms longing for your baby. We hope to donate bears to other families in Nancy's memory.
We have found great support out there – Tommys and Sands have forums, support groups, as well as funding research. Although we only use this from afar at the moment, we know they are there, we see we are not alone and that keeps us going. Also not forgetting a wonderful baby loss community on social media.
Nancy's funeral was beautiful, her Daddy carried her and it was full of wonderful family and friends as we laid her to rest. Then through intense grief we had a dreaded wait for results, Nancy's postmortem revealed she was the perfect baby we knew she was, in some cruel tragic turn of events she died during labour in an unknown accident. To us this highlights how she was to beautiful for earth.
Our initial target is £7000 as Nance was born on the 7th of the 12th, weighed 7lbs 12oz and born in 2017.
We have decided to use crowdfundfing as these charities equally need our support and were all so incredibly invaluable to us, also as we hope to keep this page going for as long as possible with many individual events. Over the past 9 months since Nancy died we have had some generous donations, people donating at her funeral, selling personal items at auction and a very successful village bingo night so we are off to a great start already.
After our first miscarriage Jamie ran the Oxford Half Marathon for Tommy's in memory of our first little bubba and raised over £1000. This year we have a wonderful team of family and friends running the same race in memory of Nancy, so please support however you can.
Nancy will always be part of our family, so we hope to fundraise endlessly, doing a couple of events every year from now on. Future ideas include auctions, bake sales and suggestions are more than welcome. Keep checking the page for updates
Please help us remember her forever, say her name, ask us questions, include her in our future journey and keep her memory alive by giving where you can and helping other families in this unimaginable time of grief.
Summary of Charities we are raising money for-
Ashfield suite – Level 7 JR hospital – money towards services needed in the room.
4louis – to provide memory boxes and training
Sands – to provide support and memory boxes
Tommy's – to aid research and support
Aching Arms – We hope to donate bears in Nancy's memory
Thankyou for all the love and support, Nancy's Mummy and Daddy xxx
Updates
0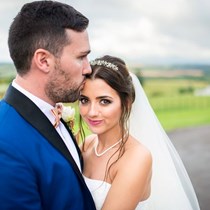 Gina Perkin started crowdfunding
Leave a message of support
Page last updated on:

11/21/2018

9:41 PM
Supporters
183
Samta Scillitoe

Nov 21, 2018

Hi lovely, I am sorry to hear you and Jamie have had to go through such an ordeal. Hold on to those precious memories, Nancy was beautiful. Sending you lots of love and strength Xx

Robert Dowman

Oct 20, 2018

Donation from Lauren and James

Leanne Phillips

Oct 15, 2018

Huge amount of love, support and respect to you Gina and family xx

Craig Wood

Oct 15, 2018

Feeling better this Monday than I was a week ago!!

Samantha Probets

Oct 14, 2018

Two people gave me £5 pound each towards the charity's 💜

Andrew Hemming

Oct 13, 2018

Just got the feeling back in my legs! X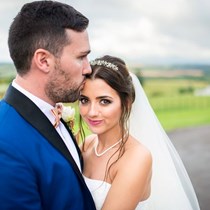 Become a supporter
Help Gina Perkin raise more