£17,741
raised of £18,000 target by

535 supporters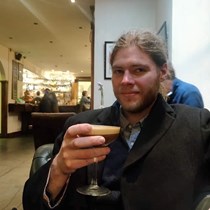 Edward Clyne
We've raised £17,741 to Hack The Pandemic - Emergency Popup PPE Factory - Bristol & Bath - Free PPE For Healthcare Professionals.
Funded on Monday, 3rd August 2020
Crowdfunding is a new type of fundraising where you can raise funds for your own personal cause, even if you're not a registered nonprofit.
The page owner is responsible for the distribution of funds raised.
Story
𝐁𝐢𝐠 𝐀𝐧𝐧𝐨𝐮𝐧𝐜𝐞𝐦𝐞𝐧𝐭 - 𝐏𝐥𝐞𝐚𝐬𝐞 𝐑𝐞𝐚𝐝!
Hi everyone,
The story so farWhen we first started up way back in March, our goal was a clear one, to meet the overwhelming demand for PPE whilst official production lines caught up, and to help stem the spread of the virus by protecting the front line workers.Over the past 4 and a half months, we have gone above and beyond these goals, with over 100 makers, 50 drivers and 30 factory volunteers, we made, sanitised and delivered over 10,000 face covers, 6,000 mask clips, and 1,500 UEA DoorMate tools to NHS staff, care homes, schools, and so many more!
We are so proud of every one of our volunteers and what they have allowed us to achieve.
However, the pandemic is not over yet and therefore, neither are we! As long as there is the threat of a PPE shortage during this pandemic, we will remain ready to react, and so we would like to update you with our plan moving forwards.
𝗧𝗵𝗲 𝗽𝗹𝗮𝗻
Due to a decrease in demand and an increase in supply through official channels, the market is now saturated with face shields and, as a result, Hack The Pandemic will be going into a state of hibernation.
There will be one more factory day, on the 15th August (where as usual, if you place an order on our website you will be able to come and collect in person, or we can have one of our volunteers deliver to you), after which we will be putting all our production and distribution on pause until January 2021.
During this period of 'hibernation', we will retain our current funding and resources and we will be monitoring the state of PPE availability in the country. If there is a second spike of Covid which the official suppliers struggle to keep up with, we will be ready to re-launch immediately.
If, by January 2021 we have not had to start back up, and if it looks like there will no longer be a need for us, we will begin to distribute our assets, and our funds to appropriate causes which we will announce closer to the time.
𝗪𝗵𝗮𝘁 𝗮𝗯𝗼𝘂𝘁 𝘁𝗵𝗲 𝗖𝗘 𝗰𝗲𝗿𝘁𝗶𝗳𝗶𝗰𝗮𝘁𝗶𝗼𝗻?
We will also not stop working towards obtaining our CE certification so that if there is a second wave, we are able to supply healthcare professionals.
Could I buy some face shields from you for my work?Over the last few weeks, we have received a lot of requests from businesses asking if we would sell them face covers. We have always said from the very start that we will never sell our face shields, and we stand by that. We started HTP to help key workers in a time there wasn't any other options, but today, when the market is saturated with face shields available for purchase, we don't feel it's right to use our voluntary based network to produce PPE.
𝗙𝗶𝗻𝗮𝗹𝗹𝘆
Finally we'd not only like to say a huge thank you to all of our volunteers, but to everyone out there who has supported us, to the front line workers who have and continue to protect us, and to everyone else who is doing their part to stem the spread of this virus.
So for now, we have one more month of operation until we pause and take a break, but we will always be here if you have any questions and rest assured, if the need for us arises again, we will return!
UPDATE! 25-5-2020 - We are back!!!!
Make sure to catch us on our official facebook/twitter feeds for our live Q+A
The situation
As many of you know, 2 weeks ago we were forced to stop production and distribution of our vital face shields due to newly instated government regulations. Before the new regulations we had been distributing as many as 3,000 face shields, thousands of mask clips and hundreds of DoorMate tools every single week, but with one government press release, the face shields were shut down immediately. We have however continued to supply hundreds of ear saving mask clips, and cross-contamination busting DoorMate tools to help keep our front line workers safe during this time!
The new regulations required that any organisation, group or individual must obtain CE certification to be able to distribute PPE to anyone, regardless of whether they were charging for it or not.
Not only was CE certification made a requirement, but self certification (which is usually an option) was not allowed, forcing us to face a fee of almost £5,000 for a certification company to process our new design, and an estimated 2-3 week wait once we'd delivered the new design.
As soon as these regulations were brought in, our team immediately sprung into action and were following multiple avenues to ensure that we could move past this road block as fast as possible.
We are very happy to announce that we now have a very positive update on this situation.
Latest news for non-healthcare professionals
First of all, we have received permission from Trading Standards to distribute our old design of our face covers to non-healthcare professionals. This is fantastic news as we currently have approximately 2,000 of these units at our factory waiting to be sent which would have been recycled if it wasn't for this brilliant news. We are currently just waiting to hear back on approval for our new disclaimer for the old designs and, as soon as we have that, we will begin accepting orders from non-healthcare professionals for our face covers. We are hoping this will happen before this Saturday so keep an eye out on our Facebook and Twitter feeds for updates.
The term healthcare professional was strictly used in the new regulations, this means anyone working in a medical environment. As a result, people who WILL be able to request our old design include schools and key workers, but nurses, doctors, care home workers etc will unfortunately have to wait until our new design is released.
NEW UPDATE: We have now received full permission to proceed with this and non-healthcare professionals are now able to request face coverings once more! [14:30 | 26.05.20]
We also have very good news for all the healthcare professionals out there who desperately need to start receiving our equipment again!
Latest news for healthcare professionals
The government department for CE certification is now working closely with us (and a couple of other groups) on designing a new standardised face shield band. Once the design is complete, they will be CE certifying it themselves meaning we will not have to pay £5,000, and they should be able to fast track it to only take 1 week for processing. Once certified, this design will also be made available for anyone to use so that other groups like HTP around the country will be able to start producing face shields again.
We of course ensure that everything we produce and distribute, whether it is our old face covers or the new face shields, are processed using our strict quality control, stress testing, and 3 stage sanitation process before being packed for distribution, and will continue to do so as we move forwards.
We will be hosting a live Q&A session on our facebook page on Wednesday 27th at 6pm to answer any questions you may have.
Thank you for all the help and support you have been sending our way, it is making such a difference!
Stay home and stay safe!
Update 23-5-2020
Whilst we are working hard at getting the certification required to begin distributing our face shields again, we are doing everything we can to keep frontline workers safe in the mean time.
You can still request cross-contamination busting DoorMate tools as well as ear saving mask clips from us, for free, if you're a front line worker or work in a school in the Bath or Bristol area.
Simply head to our website at www.HackThePandemic.co.uk to place a request for delivery or collection.
Don't forget to share this so that those who desperately need kit like this can find us!
Update 14-5-2020
Good morning everyone. This post was very hard to write and even harder to send, but unfortunately we've got some frustrating news to share with you all.
(For full details, click the link below, otherwise read on)
This week the UK government announced new requirements which prevents organisations such as us from producing and distributing PPE (for us, specifically our face shields) without obtaining a CE certification.
Despite the fact that our designs and process (including our 3 stage sanitation setup) has been prepared alongside discussions and recommendations with the NHS, and that our designs have been tested and approved by the PPE departments of a growing number of large NHS facilities, we now have a long and expensive process ahead of us.
Not only will this be setting us back in getting PPE to you and your colleagues, it will also cost us almost £5,000 which is the equivalent to thousands of units we could instead be making and distributing.
These excessive regulations in a time of national emergency are putting lives at risk and preventing thousands of people from accessing vital PPE, as well as wasting thousands of pounds of donated money to acquire this certification.
Our team is working hard on securing this certification as soon as possible, but it may take 2-3 weeks before we will be able to start supplying face shields again.
Whilst we can't currently supply face shields, we can still offer ear saving mask clips and the DoorMate tool to help reduce cross contamination when using doors and elevators.
We are deeply sorry for this and hope to be fully operational again as soon as possible.
Update 4 12-5-2020
Last week, we were very worried as there was a delay on the Just Giving funding. I understand this was something to do with COVID-19. The money has now arrived.
We were in a position where we may have had to close the factory due to a lack of raw materials. I reached out to the community and provided amazon wish list/ebay links to the materials we need. I will never stop being surprised at how incredible the responses to our requests have been. On Saturday, we received a donation of over 1000 acetate sheets, which saved the day.
Thanks to these donations, we managed to clear our entire backlog of orders, including two massive shipments to local hospitals on Saturday. More materials are coming in each day
Yesterday, the full amount of money came though and life has been crazy since. We have paid off our historic expenses/credit cards and placed massive orders on material. Today, I expect to receive 10,000 acetate sheets (for visors) on top of the 1100 sitting at home from the local community. We have also placed orders for something like 250 KG of filament, enough to make about 16500 visors and/or other infection control devices. We are looking at other suppliers to increase the amount of filament purchased as that is the next rate-limiting step.
Please don't think for a second that we don't need more materials or items. Simply put, more funding and materials means more PPE. If you would like to order some bits for us then we are mainly in need of:
• PVC or Acetate sheets. Clear, A4, not pre punched and a minimum of 200 microns
• 1.75mm 3D printer filament rolls (1KG, PLA plastic).
Amazon may not be the cheapest supplier so please do look around, however if you would prefer to use our wish list you can find it here: https://www.amazon.co.uk/hz/wishlist/ls/2ADXU1V1NGW9D?fbclid=IwAR2uk7wlESGbLZqZ3vPoNxVm5qsYzR-BtYftAs58yniC5qEjWiaVQ8N87os
Please order from inside the UK as international shipping lines are compromised.
If you buy from outside Amazon, then please can you either drop them off Emersons Green Village Hall on a factory day (11am-4pm wed/sat) or get in touch to get someone to come and collect them from you.
Thank you so much to everyone who has helped not only in the few days, but for the last 5 weeks. We have gone from 150 single components a week to running a factory outputting thousands of infection control devices per week. The situation is dynamic and so is our factory. We have analysed any issues, rate-limiting steps and processes on the production line, though communication and collaboration result in fixes/upgrades being implemented faster than any commercial business ever could. This project is absolutely flying. What is truly amazing about it is that rather than covering up when we have a problem we can't fix, we open it up to the whole community who works together to resolve it.
Hack the Pandemic is only a small part of perhaps the biggest national voluntary life saving collaboration since Dunkirk. Every single person who has helped, even by simply sharing a post, can take pride for doing their part during COVID-19. If anyone is ever silly enough to breed with me, I will tell my grandchildren about this project.
Update 3:
This week (ending 3-5-2020) we have made incredible progress. We are STILL waiting for the money to come though from this just giving page, but that has not stopped us. On Tuesday we will be collecting 34KG of material (enough to make 2266 units) from our local supplier. We have also expanded to a few other infection control products for our front-line workers. In the last two weeks we have processed almost 5000 face shields and thousands of mask clips. We are also trialling door openers (with a few HTP mods like a capacitive touch screen tip) for some NHS facilities. The local council have just agreed to purchase us an additional 34KG of filament that will be ordered next week. A number of 3D printers have been donated and distributed throughout the HTP.
Update 2:
Two weeks ago, I made a statement that we want to produce 150 headbands (for face shields) per week. Today (22-04-2020) we are in a very different situation. We now have our own popup factory where we quality control, triple sanitise and package our complete visors, not just the headbands. Most days we have a line outside like a PPE soup kitchen. We are also providing other small helpful items such as clips to prevent masks from cutting ears during prolonged use. I estimate at the time of writing this we have distributed easily over 2000 units to healthcare workers across the Bristol and Bath area plus we have assisted GPs and hospitals across the UK when they were truly desperate. We have been contacted by the USA and Brazil regarding the project, instead of trying to expand we have open sourced our designs and production system so anyone can make these regardless of their country. Originally, we were scared to even make a fund raiser, and believe it or not this just giving page still has not produced a penny as you have to wait a set amount of time before withdrawal. This entire project has been funded on credit cards.
You may have also seen us featured on the radio, TV and in multiple publications. Don't let this put you off. If you need PPE, go to www.hackthepandemic.co.uk . You can also download the designs, sign up as a volunteer or make a donation via our justgiving page.
If you are able to supply 200 micron thick A4 PVC / acetate sheeting or 3D printing filament please get in touch urgently. We have shipments but we cant keep up with the demand.
I appreciate that we have extended our target, but simply put more money is more PPE. We are not making a penny. Most of us are working 20 hour days and doing our absolute best. We are aware some units have been sold on the black market and are cooperating with police to get this situation handled. These units are provided 100% free. If someone is selling our stock, please get in touch.
Update:
We would like to thank you all for for every penny, share, print, sheet, message and second that the community has put into this project.
We have provided hundreds of healthcare professionals and indeed multiple major hospitals with PPE totally free of charge. We can't keep up with demand but we are expanding every hour. You may not be aware that this website requires two weeks before we can withdraw so they can do background checks. Every penny spent so far has been on our own credit cards. If we have achieved this much so quickly just imagine what we can do in a week once funds are released.
In addition we have now got our own superior designs which we are making open source so the whole world can benefit.
You may be aware that we have now established a production line with three sanitation processes. Yes we hit our target, but more money means even more PPE. We are being told that our products are better then the purchased items the medical professionals have previously used.
Original message:
You may have seen in the media that schools, businesses and universities around the UK and indeed the world are now 3D printing PPE to assist their workforces.
We are a group of "makers" based in Bristol who collectively are producing parts for PPE and sending them to a centralised production line that both assembles the parts according to the official regulations but also distributes them to the NHS and health care workers around the country.
We also intend to distribute some locally, but we currently lack suppliers and the financial resources to make them in bulk.
Currently we are utilising 3D printing to produce face shields entirely at our own expense. Currently 1KG of filament costs about £15. We need more filament, more printers, more makers. We need all the help we can get. One headband for a face shield uses about 25g of material, so £15 will make 40 units.
If you are in the Bath/Bristol area and have a printer, please get in touch. We need you. If you can't help with manufacturing any donation would be appreciated. I am happy to provide receipts, emails from a senior procurement specialist within the NHS requesting assistance, heck any evidence you need to know that we are serious.
Any money that is donated will be spent directly on filament and/or printers. This needs to be done quickly as printers are selling out worldwide as every country, especially the USA is now doing this in bulk.
If you have any suppliers of filament or materials, you think we could use i.e transparent plastic sheets that meet the required standard please get in touch. If we can produce the entire product locally, we can distribute locally.
You have our promise that we will not profit in any way from this project. While it feels like a lifetime away, any funds left over at the end of this project will be donated to a relevant charity.
Thank you for taking the time to read this.
Ed & Paul
Updates
20
7 months ago

We are still waiting for the money to come though from this just giving page, but that has not stopped us. On Tuesday we will be collecting 34KG of material (enough to make 2266 units) from our local supplier. We have also expanded to a few other infection control products for our front-line workers. In the last two weeks we have processed almost 5000 face shields and thousands of mask clips. If you are considering donating but can't afford much, The cost price of one face shield is about 50p, you may be saving a life or delaying an infection

Share this update to help us raise more

7 months ago

Please forgive me for my recent lack of updates. Many of us have been working 20 hour days and are just exhausted. When we setup this page the idea was to produce 150 components per week and send them away to a pipeline company. 3 weeks later, we are the pipeline. We now have a emergency popup factory at Emerson's Green Village hall and have given away thousands of face shields and other bits free of charge to those who need them. In the last 7 days alone we have managed to produce 2500 visors. More money means more PPE, so please share

Share this update to help us raise more

8 months ago

The whole team is working around the clock. So far we have distributed about 1250 units to medical staff. Designs have been perfected and bulk production methods tested. In the next few days we expect to have mastered a process that allows 180 units to be made at a single time on a single printer! We have also been in the media. Check out points west to see our interviews from yesterday, BBC radio Bristol for this morning and this URL for the papers. https://www.bristolpost.co.uk/news/bristol-news/village-hall-turned-pop-up-4044835

Share this update to help us raise more
Edward Clyne started crowdfunding
Leave a message of support
Page last updated on: 7/2/2020 15.47
Supporters
535
Anonymous

Jul 2, 2020

Keep up the good work

Aileen Powis

Jun 24, 2020

Well done to Hack the Pandemic in Bristol.Always remove those road blocks!

Anonymous

Jun 19, 2020

Well done to all the volunteers!

Anonymous

Jun 16, 2020

Thank you very much for all you do.

Anonymous

Jun 12, 2020

Keep up the great work!

Anonymous

Jun 8, 2020

Well done to all of you.
Great people make things happen
Do you know anyone in need or maybe want to help a local community cause?
Create you own page and don't let that cause go unfunded!
About Crowdfunding