£265
raised of £3,000 target by

7 supporters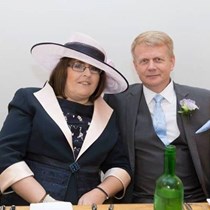 sheila evenden
We're raising £3,000 to Go towards funds for the transformation of disabled ground floor open plan home and specially required electric wheel chair.
Crowdfunding is a new type of fundraising where you can raise funds for your own personal cause, even if you're not a registered charity.
The page owner is responsible for the distribution of funds raised.
Story
Written By Sheila's Children . . .
Below you will find our mum Sheila's story. We hope to start raising funds to give our parents a better quality of life. We hope to share this story, not only to help mum, but also to raise awareness, that there isn't always a lot of help and what is out there for many people isn't easy to come by for those who are living in the same situation.
Whether you are able to offer your expertise on fundraising, a part of your time, or a small donation. Anything will be greatly appreciated.
.....................................................................................................................................................
We have written our Mums story because we feel that it now needs to be shared. We knew that her circumstances would change, but not this much. We thought that she would still be the happy, strong, adventurous and independent women who we knew her to be.
It's the simple things which all of us take for granted, and she is unable to do those.
She has lost the capability of getting up in the morning and being able to wash without support of others. She can't do the things she loves most, spending time with her family, baking, and gardening. Even the simplest of having a hug with her husband without it causing excruciating pain. She is stuck in her bed.
Taking mum out of the house is a mission in itself. With no ramps or doorways wide enough for a wheelchair, the only way to get her from her bed in the lounge, out to the car is by transporting her to the front door where the wheelchair waits.
Mum and dad's life would dramatically change if they had the correct facilities to support them. The fire department have done an evaluation on the house and have informed my parents that if there were a fire there would be no way of getting her to safety.
Diagnosed Illnesses
· Asthma
· Depression
· Sleep Apnoea -requires C-PAP to sleep
· Incontinent- Suprapubic Catheter
· Dumping Syndrome
· Ehlers-Danlos Syndrome (Vascular and Hypermobility)- Enlarged Heart
· Fibromyalgia
· Spinal Spondylitis
· Early on set Osteoporosis
· Syncope
(Investigating Loss of Memory)
Current Support
· Hand rails in house- Now not necessary as unable to move around house
· Sofa has been heightened – very rarely on sofa, due to falls
· Hospital bed in living room (Stays in this most days, with carers giving her full body washes and changing the bed whilst her still being in it)
· Commode- sits next to her bed in living room
· Static wheelchair- mum can no longer control herself, we have to push which is getting difficult
· Care Line
· 2x Carers 3-4x a day
Here is her story so far....
Both mum and dad were in the navy, meeting in Portsmouth and falling in love. Dad, Colin Evenden, was a Chief Writer and Mum, Sheila Bushnell, a Dental Nurse, mum leaving in 1988. On 14th February 1992 mum married dad, becoming Mrs Sheila Evenden. Having three lovely children Christopher, Stephanie and Olivia.
We lived in Fareham, Hampshire until July 2002, where we then moved to Portchester, Hampshire in a 3-bedroom house with a garden and drive; a five minute walk to the beautiful Portchester castle, where my parents still live and own their own house.
Whilst growing up, we had an active outdoor lifestyle where we loved to camp, hike and enjoy the outdoors. This was a great love as my mum became a cub Akela for one of Fareham's Scout packs from 1999-2003. She was fully trained and took us on many scout camps, where we took part in activities such as archery, swimming, raft building, abseiling etc. We loved joining in as a family.
Mum enjoyed being part of the community whilst dad worked hard for the navy and was away a lot until he left the navy in 2002. Mum and dad supported our primary school at the time, St Jude's Catholic School, Fareham. Being part of their Parent-teacher association (PTA), my mum, even with a terrible fear of heights, abseiled down the Marriot Hotel, Portsmouth to raise funds for the school, and helped to support the school fayres and fun/sports days.
Throughout mum's earlier life she tried her best to help and support others, completing the Race for Life in 2002, and then Portsmouth's Great South Run the following year. My dad was also lucky enough to complete the Great South Run and the Stubbington 10k.
One of mums beloved jobs was working at Sainsbury's, Fareham (from April 2000). Mum was confident and social, which helped within her job role as petrol station manager.
In 2003, mum had the first of many operations; a Hysterectomy. This was carried out due to mum becoming extremely ill, being warned of the high risks of Ovarian Cancer which runs in the family. Mum recovered well and continued to work at Sainsbury's.
In 2004 Mum began to have problems with her reflux and digestive system and was referred to Dr Shaw Somers a specialist upper gastrointestinal and bariatric (metabolic) surgeon.
Where in this year he undertook her first fundoplication. We assumed at the time this had sorted her reflux.
In this same year whilst mum was managing the petrol station, she was a victim of a hit and run on the forecourt. Although the hit and run driver was prosecuted, mum was left with long term damage to the lower part of her back and the muscles supporting it. After a long recovery and receiving compensation for damages, mum returned to work; eventually having to use a walking stick to aid her wherever she went. She moved into the main store where she helped manage customer service and checkouts. Mums back slowly got worse, leading to her relying on the use of a walking stick in order to move around the store. Alongside this, mum had been informed by the doctor that she had Spinal Spondylitis. We were told that she'd eventually be wheelchair bound. As a family, we knew we could manage this but did not feel that this would come to affect so soon. Throughout this time, mum had undergone two more Fundoplication's, which were not successful, and given how the reflux was giving her extreme agony and burning away the lining of her throat, Dr Shaw Somers decided to put mum under the knife one more time in 2009 and carried out a Gastric Diversion. In 2011 mum was made medically redundant from her job, and was no longer employable due to being classified as disabled and unable to meet requirements to work.
Little did we know, but this was the start of mums Depression, feeling that she was now unable to support our family and felt like a failure. This also put a strain on dad, having to support the family on just his wage, and then eventually my mums Disability Allowance.
April 2012 we gained a new member to our beloved family, a dog! A very happy, lovable and excitable Cocker Spaniel called Lottie. What we did not know, was that Lottie would become a key companion for my mum. She is a family pet, acting as a long-time friend and companion to mum, while she was (and is still) unable to work. Mum was still able to go out for small dog walks with the use of a crutch or walking stick, providing some sort of escape from the life she had now been forced to adopt. She loved walking Lottie. But, slowly and surely, became unable to even do this. By mid 2013 we had to stop mum from walking Lottie on her own as she was losing balance and would fall, hurting herself on many occasions, leading to paramedic call-outs and hospital visits on a weekly basis.
This was when she became house bound, restricted to the four walls of her home, and her garden.
In the summer of 2013 mum had to undergo surgery again to have her gaul bladder removed due to problems with severe pain in her digestive system and stomach. Within this year mum was still having many falls, but the hospital would not carry out any tests to find out what was happening.
In February 2014 mum and dad planned to renew their vows in Venice, on 14th February. They did just that. They enjoyed a long weekend away and renewed their vows. Although the day of the renewal was perfect for them and had some wonderful photos, the rest of the time, mum spent resting in the hotel as it was too much for her, and dad toured Venice on his own.
December 2014 something to really lighten the families' mood, Olivia became engaged to Brad. It gave mum and dad something happy to focus on. Brads mum Carol got on well with mum and dad, she began to keep mum company which really brightened mum's spirits.
In 2015 Mum was getting worse. Although being rushed into hospital frequently due to passing out and falling, we were never given any explanation as to what the doctors thought may be causing this.
In August we arranged an Engagement BBQ in our parent's garden. This was the last time mum was able to go out into her garden. Given the fact that mum loved her garden, she was no longer able to care for it and relied on dad on the upkeep, alongside him working a full-time job; which wouldn't be easy for anyone.
Mum was being placed on more and more medication to help control her pain and depression. Not to mention the countless other diagnosed illnesses that have been added to the list over the past few years (Fibromyalgia, Early onset Osteoporosis and Sleep Apnoea). She was also becoming more immobile by the day and was becoming reliant on dad and ourselves to carry out day to day tasks, relying on a wheelchair to get around.
After one of her many doctor's appointments she was then advised to have a Double Mastectomy, due to the risk of breast cancer. The doctor felt that she would be unable to pull through treatment if she were to be diagnosed with breast cancer. So at the beginning of 2016 mum went under the knife again and had a Double Mastectomy. Due to mum becoming ill after surgery, her recovery period was a lot longer than usual.
Shortly after becoming bed-bound, mum became incontinent, being given a catheter, but feeling as though she had lost all her self-respect and dignity. Due to only having a toilet upstairs the occupational therapist provided her with a commode. However, due to space in the house and her inability to move around to use it, this could only be used in the living room.
The whole family, especially dad, was finding this extremely difficult having to be a full-time carer for mum, whilst also running a home and having a full-time job. The hospital and Social services finally started to support and put into place a care plan and support system where she would have two carers, 3-4 times a day to help support her in her daily needs and to support dad.
Three weeks before Olivia and Brad's wedding day mum was rushed into hospital, extremely ill. We were all worried that she would not be able to make it to the wedding, knowing that if she didn't, it would break her heart. Fortunately, although not too well, mum was released three days before the wedding.
Mum thankfully made the day, we surprised her with a beautifully decorated wheelchair, which she loved. We managed to work together to hold her up for photos and the manager even let her rest in his house on site. Although making the wedding she was unable to stay for the whole event, meaning she missed group photos, the cutting of the cake, the first dance and the father and daughter dance. Mum will always regret not being able to see her daughter's special day through to the end.
Come April 2017, mum was becoming worse still. She was suffering from one urinary tract infection after another due to the catheter being rejected and her body passing it on a weekly basis. Loaded up constantly on antibiotics and the rest of her medication, she already has a morphine patch and takes Oramorph throughout the day to help control the constant pain she is in.
Around May 2017, mum was rushed into hospital and spent nearly a month there. During this time she continued to get increasingly worse. Whilst Olivia was on her way home from work She had the call from the hospital asking her to get there straight away. Thinking the worst, phoning the rest of us to meet at the hospital urgently, Dad unfortunately was away in Glasgow for work. Upon our arrival at the hospital, we found mum paralysed from the head down, slurring her words. We thought that this was when we were going to lose her. After four hours of sitting by her bed, mum slowly regained movement in her limbs, gradually returning to herself. The doctors began tests again to try to explain what was happening. For the next couple of days this kept happening; passing out for around ten to twenty minutes maximum, then losing feeling in her entire body.
The doctors diagnosed her with Syncope (at the time) – which simply means fainting.
We did not know, that actually this was possibly due to something very different.
July 2017 Mum had been suffering extreme pain in her stomach again, which again was causing her to be rushed into hospital. Mum was sent back to Dr Shaw Somers to investigate the problem. After many different tests, mum was finally told that unfortunately it was due to her getting "old" and this is common in "old" people where their organs begin to break-down. Bearing in mind mum is only 54 years old, and at what age is someone classified as being old? Mum and dad were heartbroken to hear this news, mum held out the hope that this was something which could be fixed.
Although this was more disheartening news for mum and dad to hear, some good news had arisen.
Mum was given hope by her Catholic parish, they have supported both her and dad all the way through her illnesses and they had gained some true friends. Mum was chosen to go with the Catholic Association on a Lourdes Pilgrimage in August. She would go with a huge group, including nurses, and appropriate support and medical team. This gave mum something to look forward to.
Alongside this, Mum had been told that she would be given a Suprapubic Catheter, this meant it would be permanent. Although preferably not wanting a catheter at all, this was good news.
2018-
Mum is currently still bed bound, although after the Portsmouth news shared her story, we have had some lovely feed back, especially through Voice 4 Portchester. We have gained some new friends and a lot of brilliant feed back, advice and support.
Mum has an Occupational Therapist and Social worker who are currently working to try and seek support through the council. But have yet to hear any news.
An Architect came to visit mum March 2018. He has offered to draw up plans for the house for free, although quoting we need around £100,000. We know this is a lot of money, we hopefully will be getting support from SAFA to help fund this. But are now seeking help in support us, to help raise funds ourselves, to not only give Mum a better life, but also Dad.
Updates
14
8 months ago

sheila evenden

8 months ago

slowly but shorly please keepom giving as i do need to raise a lot of mone but its in small incraments as people get puy of by large amounts so please pas the word as i need a home i can live in there is so many bed baths you can take over 4 years so please let me get close to a bath and i would like to share a bed with the love of my life colin at the moments the low flying dog is not the same the kiss does not quite have the minty fresh breth love sheila

Share this update to help us raise more

8 months ago

sheila evenden

8 months ago

Share this update to help us raise more

9 months ago

sheila evenden

9 months ago

sorry folks I'm dislexic one hundred thousand pound

Share this update to help us raise more
sheila evenden started crowdfunding
Leave a message of support
Page last updated on:

5/6/2018

10:29 AM
Supporters
7
Linda Mary Wise

May 6, 2018

Don't lose faith, you're doing great, keep going. Best wishes to all your family. Hope this helps a little

Louise Brain

May 5, 2018

❤❤❤

Cheryl Jackson

May 2, 2018

Keep your chin up sending you much love xx

kathryn whale

May 2, 2018

Here's a little bit to help..

Olivia Harris

Mar 22, 2018

Here is the money transfered over from the original crowd funding page! Lets get the ball rolling! Xx

Bob Searle

Mar 13, 2018

Good luck Sheila, I hope you get what you need xx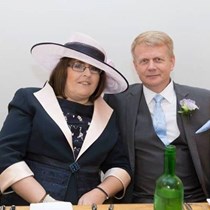 Become a supporter
Help sheila evenden raise more
About the fundraiser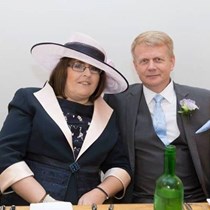 sheila evenden
Sheila needs special adaptations to her home to enable her to have a better quality of life. Sheila's story will be on here soon!