£32
raised of £5,000 target by

3 supporters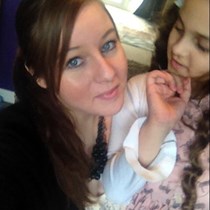 Single mummy on a mission
We're raising £5,000 to help a single mummy on a mission to earn her degree and prove that single parents can still achieve their dreams and are worthy of a chance
Lincolnshire UK

9 days to go
Crowdfunding is a new type of fundraising where you can raise funds for your own personal cause, even if you're not a registered charity.
The page owner is responsible for the distribution of funds raised.
Story
NEW!!! PLEASE COPY THE LINK BELOW AND PASTE INTO YOUR WEB BROWSER TO SIGN THE ONLINE PETITION DEMANDING CHANGE: Mhttps://www.change.org/p/demand-a-change-in-policy-to-better-support-single-parents-in-full-time-online-education?recruiter=657427907&utm_source=share_petition&utm_medium=copylink&utm_campaign=share_petition
Hello everybody.
Thank you so much if you're reading my story. I appreciate that this is a very unconventional way of trying to fund a university degree but i'll explain my story and my struggle and why within the UK it is currently impossible for single parents to enter a full time online degree and study like any other student within the university system whilst raising a family.
Nobody sets out to become a single parent but unfortunately in life it sometimes unexpectantly happens and you have two options, you either sink or you swim. I really really want to swim. I refuse to be just another 'statistic' in the system. I have a brain and skills and just because I have unfortunately become a single parent through no fault of my own, that does not mean that i have to just accept that i'll never have a career or the same oppurtunity to shine as others. The most important life lesson that I am trying to teach my daughter is that life is for living. Its for achieving your goals and dreams, for following your own destiny and for showing the world that if you desire something strongly enough and you're willing to work as hard as you possibly can, then you definitely can achieve it and anything is possible.
As i'm sure most single parents out there can sympathise with, being on your own and taking on the role of both parents is the toughest reality to face in the world, especially when ts unexpected. It completely knocks your confidence and your self esteem and its easy to get stuck in a rut and forget that you're worth so much more. We're often wrongly labelled a drain on society. But the reality is that there are thousands of us out there who are not willing to stay at home full time, living on benefits and hand outs and we refuse to let our goals and dreams die. There's one thing for sure about single parents that cant be denied, we're tough and driven and we can achieve anything we desire to achieve. Being a single parent does not make you brainless, less capable or less worthy.
My goal was always to gain my degree with the support of my ex partner who had extremely well paid employment and financial security, he unfortunately let myself and our daughter down. But i refused to let that be the end of me achieving my dream job. So i cracked on regardless and secured a part time online access to university course. I've recently just finished that access course with flying colours and that has now opened the door for me to start a full time online degree in criminology and psychology with the end goal of securing a very satisfying, professional, well paid job that will mean i can independently financially support my child without a single hand out in the future. I've been accepted by an online university and my tuition loan (student finance) has been granted, amazing!! My dreams are coming true, I'm proving that single parents are capable of juggling home life, playing the role of both parents and still developing their careers whilst studying.... or I was until my dream was totally shattered by an unfair and unjust system and i came crashing back down to planet earth.
Whether you're a single parent, a young single student or a mature single student, if you are close enough to physically attend a university daily or have secured residency at/near the university then the chances are you'll be entitled to full finanicial support for the cost of living within the UK whilst studying towards a degree, as well as seperate child care costs if needed. That financial support for the cost of living (which is totally seperate to the tuition/student finance loan which is paid directly to the university) equates to between £2000 - £3000 every 3 months, it's called a student maintenance loan and is perfectly livable on even with children. For those unaware its not a free hand out. You do have to pay it back once you get your degree and start earning. So its not free money. Its upfront support provided by the governemt to support full time university students with the cost of living whilst studying that will eventually have to be paid back with interest. Unless there are cicumstances such as wealthy parents or lots of savings, most students attending a university will be entitled to a student finance loan for tuition fees and a student maintenance loan to cover the cost of living whilst studying. These government loans are provided to encourage people to train for professional jobs without the worry of how they're going to fund it all. They're designed to make the university as straight forward, stress free and accesible to all as possible.
However my current living circumstances, through no fault of my own, mean that my nearest university is too far away ( it's a 4 hour round trip per day) and moving my child away from our family and friends and that secure network of people that we both know, love and ultimately depend on daily for extra support is just not an option for us. However in my desperation to carry on with my goal i did fully research the option of moving. Moving closer would mean i could pysically attend university which in turn would mean i would be entitled to the student finance loan and the student maintenance loan for living and rent costs. But unfortunately the cost of renting in that area is astronomical and the maintenance loan wouldnt be enough to cover the cost of renting let alone the other costs of living. House sharing with other students would make renting more affordable and its the route most students on student finance and maintenance loans go down to make it affordable, but its an impractical and unsuitable option with a child in tow. Cheaper residency at the actual university is also available but they do not allow children so thats not an option for me either. So all of those factors above subsequently mean thatI my only option to study a full time degree is to accept a university place online. Its no different to any other university degree. The studying methods are the exact same. Even though i'll be putting in as many hours to study as any other university students, studying the exact same degree, for the same length of time, submitting the same assignments, working as hard, and putting in as much effort and energy as everyone else... it means that I'm not actually entitled to a single penny towards the cost of living like everyone else is because im having to do it online instead. How can one tiny little detail that in the big scheme of things makes no difference between my degree and anyone elses mean that others get full help but single parents get nothing? If that isnt inequality and discrimination i dont know what is!! There's no maintenance loan like everyone else gets, no government benefits available, no childcare costs covered like everyone else, no help with rent like everyone else, no grants for equipment like everyone else.... nothing!! Not a single penny. I'm being unfairly penalised for something that i cannot physcally control even though my degree is exactly the same as every other student's. Unlike other students though, I'm expected to be able to work a full time job to support living costs, at the same time as putting 30+study hours a week (often a lot lot more when assignments are set), run the house, play both parental roles and raise a child single handedly. I'm strong and driven but even Superwoman would struggle with this task. Its so wrong. Its unfair and unjust. Its penalising people who want to eventually support our economy and take on important and professional employment. There are thousands of us single parents out there who are more than mentally capable of taking on a full time online degree, who could hugely benefit our economy and our professional advances as a country in the future, but we cant because we're not offered the same funding/ loans or support as other students. We don't want to be a drain on society. We want to be given the chance like any other student to spread our wings and develop our careers. We have invaluable skills and knowledge to give within professional roles. What makes us any less entitled than any other university student out there? We work as hard (if not harder) despite having an extra little mouth to feed, and an extra little head to house, and we deserve the chance too. Our dreams and end goals are the same even if our circumstances are different. We shouldnt be penalised for having different circumstances. Single parents cannot possibly study 30+ hours a week online, whilst working full time, whilst keeping a home full time, whilst raising a child and playing both parental roles full time. Other students who dont even have children arent expected to work full time at the same time as studying, so why are we?
I unfortunately dont have rich parents or hundreds in savings (how many of us actually do? We can only wish) So I find myself with only one depressing choice. To carry on working an unfulfilling job which does little for the UK economy whilst needing to claim working tax credits and child tax credits to top up my income. Letting my dreams die and disproving to my daughter that if you work hard and desire it strongly enough you can achieve it. But most depressing of all is realising that single parents are often penalised because of their circumstances and unfairly dont always get the same oppurtunities as everyone else.
It was only when a friend mentioned crowd funding and explained it to me that I realised that there may be one other tiny glimpse of hope to achieving my goal. One otherr possibility of securing funds to live on whilst studying full time. I appreciate that there are so so many more deserving people and charities out there who desperately need your kind donations and I urge you to donate to those first. I also fully expect that there might be people who have read my story and are now wondering why on earth my struggles as a single parent trying to achieve a degreev are any more worthy than anyone elses. They're not. Or wondering why my struggles are anyone elses responsibility. They're not. I'm not more entitled or more deserving than anyone else and my struggles are nobodies responsibility other than my own. I'm not exceptional or 'special' and i dont expect people to help, i just hope. We're all as worthy as each other. We're all important and in a perfect world we'd all help each other equally. But if you've got this far reading my story and my struggle and you can sympathise with the block in the road for me and you'd like to support me so that i can still take my university degree, then it would be more than grately appreciated. Every donation, whether it be a penny or a pound would mean the absolute world to me and i hope one day in the future when i've got that degree, that i can help somebody else who finds themselves in the same position as me today. Any donation no matter how big or small will enable me to continue with my goal and to better mine and my little monsters future. But even if nobody is in a financial position to help me, hopefully this story at the very least will raise some awareness as to how unfair the university system and funding loan program can sometimes be for single parents. Hopefully one day soon there will be more flexible and fundable options for single parents who are omline university students.
Thank you so much for reading my story. R xx
Updates
2
6 months ago

Single mummy on a mission

6 months ago

WEEK 1 PROGRESS - Emailed the head of education - Set up a petition on change.org - Started a platform on social media: - Spoken to several people high up in the education sector PERSONAL PROGRESS -Set up a just giving page to hopefully secure enough funding to study for the whole of next year -Accepted my place with the open university -Survived another week of parenting without any disasters 😂😂 Thank you so much to everyone who has supported me so far. If anybody can spare a couple of £'s it will be more than appreciated.

Share this update to help us raise more

6 months ago

Single mummy on a mission

6 months ago

NEW!! We now have an online petition demanding that the policy on single parents in full time online education is reformed. Support single parents to develop their careers, every family matters! If you'd like to sign please copy the link below and paste into your web browser: https://www.change.org/p/demand-a-change-in-policy-to-better-support-single-parents-in-full-time-online-education?recruiter=657427907&utm_source=share_petition&utm_medium=copylink&utm_campaign=share_petition

Share this update to help us raise more
Single mummy on a mission started crowdfunding
Leave a message of support
Page last updated on:

7/23/2018

1:20 AM
Supporters
3
Nora M

Jul 23, 2018

Best of luck to you!

Tayma Smith

Jun 20, 2018

Good Luck with your studies & well done for trying to better yourself & yours & your childs future. I couldnt give much as am a single parent myself & done it alone for 15 years.xxx

Anonymous

Jun 20, 2018

Well done for standing up for what's right. I'm a single parent thinking about taking a degree. Happy to donate to help you live whilst studying. Good luck with your degree.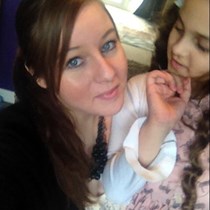 Become a supporter
Help Single mummy on a mission raise more
About the fundraiser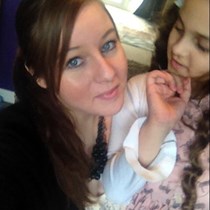 Single mummy on a mission
Please copy the link below and paste into your web-browser to sign: https://www.change.org/p/demand-a-change-in-policy-to-better-support-single-parents-in-full-time-online-education?recruiter=657427907&utm_source=share_petition&utm_medium=copylink&utm_campaign=share_petition