£10,623
raised of £40,000 target by

439 supporters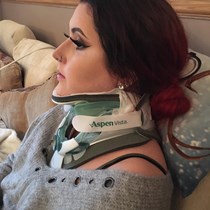 Skye Wheeler
We're raising £40,000 to please help Skye Wheeler get life changing spinal surgery.
Don't have time to donate right now?
Story
PLEASE HELP US TO RECEIVE LIFE CHANGING SPINAL SURGERY.
Hello, my name is Skye, aged 21, and I am extremely ill from compression of the brainstem and spinal cord. My symptoms started when i was 14 and have gradually worsened over the last 7 years despite every effort to improve. I need help to receive life changing and possibly life saving spinal fusion surgery.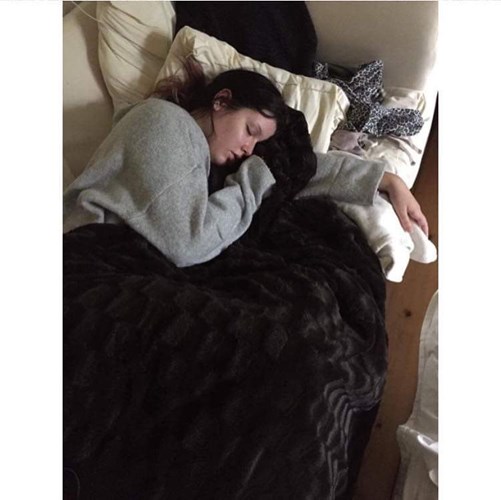 Please read my story below:
Hi my name is Skye. Over these last 7 years, I have gone from being a seriously fit, athletic person to someone who now uses a wheelchair as walking distance is out of the question. I am isolated and exhausted. I struggle to even just stay awake throughout the day. I am mostly housebound, only leaving the house for medical appointments or to see friends and family for a few hours. I require a neck brace for car journeys as something as simple as whiplash can cause devastating, irreversible damage. I have continuous symptoms of severe head and neck pain and pressure, feeling as if my head is too heavy to hold up, double vision, dizziness, vertigo, nausea, light and sound sensitivity, tinnitus, numbness of arms and shoulders, legs and back with unsteady walking, exhaustion and weakness. The list is endless. All of these can worsen with small amounts of energy usage or cognitive function.
At the age of 14 I fell victim to a life or death condition. I'll put it plainly I have a parasite in my eye. The Acanthamoeba Keratitis burrowed into my cornea and ate away to create snail trails around my eye. It would inevitably cause blindness and if spread to the bloodstream would go straight to your brain and kill you. 6 months on, it all started with a dance class. A dance class that was nothing out of the ordinary, nothing significant but caused a whole different reaction. I had just come home and got the beginnings of a headache. A headache to end all headaches. It was to build and build... and build. I was sat on the floor rocking in agony wanting to completely rip my head off my body. I didn't understand at the time what this was to be. I couldn't climb stairs because of lack of strength and balance. My knees would completely give way, I had blurred vision, flashing lights, black spots (which are still all my every day symptoms now). At this point school became impossible. My health declined so far that I ended up bedbound for 18 months.
I was diagnosed with ME/CFS (Myalgic Encephalomyelitis/Chronic Fatigue Syndrome). What is M.E I hear you ask? M.E currently affects an estimated number of 250,000 people in Britain. All types of people and of all ages are affected. Symptoms include severe and debilitating fatigue. The fatigue we feel is like a thousand bricks being tied to your body. You can't muster up the energy to put one foot in front of the other. You can't get dressed and ready for the day without a blackness descending over your eyes. You can't carry a conversation let alone even speak. The bottom of the line is that there is no energy there in the first place to channel through your body to all the right places. The only thing you can do is lie and exist. Next is painful muscles, nerves, joints and bones. I am not alone in experiencing searing pain that feels like a hot knife being cut through your skin, a sledge hammer crashing down on your legs and bone pain that on occasions have made me think I must have broken them somehow. And guess what the best part is... it NEVER goes away. Scarily paralysis is so real. People with M.E find themselves paralysed all too often. If that doesn't say it all then what does. It could be just a limb, an arm, a leg or total full body paralysis. This is now becoming all too possible as recently I have started to experience numbness in my legs, arms, shoulders and back.
At the age of 16 I pushed myself to start an apprenticeship in Pharmacy. I managed to finish this but from my bed and achieved a qualification as an Advanced Level 3 Pharmacy Technician. During this time I was also diagnosed with POTS (Postural Orthostatic Tachycardia Syndrome) via a tilt table test and hEDS (Ehlers Danlos Syndrome) a connective tissue disorder. My body does not make enough collagen affecting the ligaments, especially in my neck and spine, becoming loose and unable to spring back like an elastic band. This has lead to them not being able to support and protect my brainstem and spinal cord. As a result, the weight of my head is slowly sinking onto my neck, compressing my brainstem.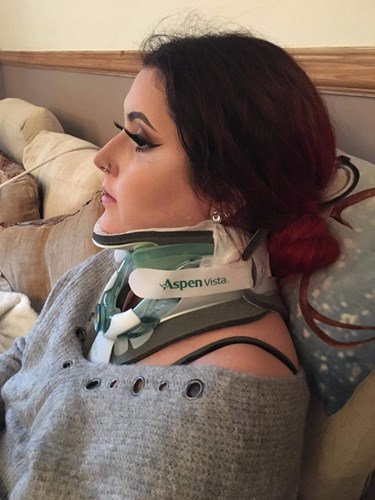 The ligaments are unable to be corrected with exercise or dietary supplements so I have now been diagnosed with CCI (Craniocervical Instability), AAI (Atlantoaxial Instability) and Sub-axial Instability. There has been a suggestion from the neurosurgeon that I could have compression of the jugular veins in my neck, blocking the blood flow to my brain. We are awaiting more tests to confirm this. My brainstem compression represents 85% Brainstem disability index.
I require an operation privately to make my head, neck and spine junction stable. An Occipitocervical Posterior Fusion Stabilisation with Intraoperative Reduction (Traction). This involves raising the skull, extending the vertebrae C0 (skull) to possibly T1 (base of the neck). This has a high probability of improvement as it will stop neurological compression and damage. Without this surgery, symptoms only worsen if left untreated. Currently, surgery is the only proven treatment for advanced cases of instability. I am only 21 at the moment, which is young to have such a bad case, and I fear if I don't treat it I could end up paralysed or worse.
*UPDATE*
In September 2020, I received life changing and life saving spinal fusion surgery. We also found that my jugular veins were both compressed. The right was much worse than the left. It should have been 8.7mm wide but was actually 0.8mm wide. My vertebrae were dislocating and turning way more than is normal! My brainstem compression represented 85% Brainstem Disability Index. Without this surgery, symptoms only worsen if left untreated. However my surgery was unable to be done on the NHS due to complexity. As you can see, we managed to raise £10,000 however we had to take out £30,000 worth of loans. I STILL NEED HELP.
If you are able to donate, please do. All donations go towards the cost of surgery. Thank you SO much. I won't ever be able to show you how much it is appreciated. For me this will be life changing. If you are unable to donate, firstly thank you for taking the time to read this and could you please consider sharing this page to get the word out there and spread this as far as we can!
Note: All donations will ONLY be used for surgery and medical costs.
Craniocervical Instability link:
http://www.thepainrelieffoundation.com/craniocervical-instability/
Atlantoaxial Instability link:
https://emedicine.medscape.com/article/1265682-overview
Blog written by another person with Craniocervical Instability and the journey she has been through with surgery:
Updates
4
2 years ago

UPDATE! My jugular veins are both compressed. The right is much worse than the left. It should be 8.7mm wide and mine is 0.8mm wide! The left should be 3.5mm wide and it is 1.1mm wide. In addition to this it was again confirmed that when I turn my head, the rotation overlap of C1 over C2, to the left is 20% and the right is 30%. This means my vertebrae are dislocating and turning way more than is normal! I have been offered the chance to take a date for surgery in SEPTEMBER when surgery lists come through to my surgeon. Thank you so much!!!

Share this update to help us raise more

2 years ago

*UPDATE* You may see that I have lowered the target to £40,000. This is because I have been incredibly fortunate to have been in contact with a UK private surgeon with the potential of surgery in October. So I have the next 12 weeks to raise as much as I can with the generosity and kindness of you. My parents have maxed out their loan capacity and we are still falling short. Please share as often as you feel comfortable! And thank you so much to everyone that has donated and shared so far! x

Share this update to help us raise more

3 years ago

Thank you so much for all of your donations, we are currently in Barcelona and going to meet the spinal surgeon tomorrow (Friday) Everyone we have spoken to in Barcelona said he is incredible. Really hopeful for the future. Xoxo

Share this update to help us raise more
Skye Wheeler started crowdfunding
Leave a message of support
Page last updated on: 12/6/2021 20.59
Supporters
439
Anonymous

Feb 24, 2021

Skye you seem like such a strong person!keep it up. There are so many people here for you, that love you and care about you!

Christine Walsh

Jan 30, 2021

Hope you are recovering well, Skye x

The Extra-Ordinary People Podcast

Jan 16, 2021

From Max and Matt, with love xxxx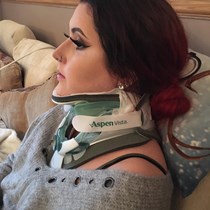 Become a supporter
Help Skye Wheeler raise more
Crowdfunding is a new type of fundraising where you can raise funds for your own personal cause, even if you're not a registered nonprofit.
The page owner is responsible for the distribution of funds raised.
About the fundraiser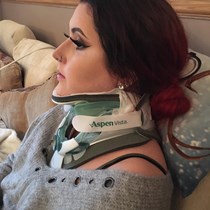 Skye Wheeler
Hello, my name is Skye, aged 22 from Cornwall. This year I was diagnosed with CCI and AAI. My Jugular veins were both compressed. In September I received Spinal Fusion, and Jugular Decompression surgery. Please read my story below. I need your help.