£220
raised of

£15,000

target by

5 supporters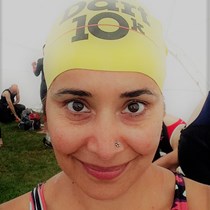 Malini Mehra
We're raising £15,000 to address the global crisis of drowning deaths, especially climate-related flooding disasters which disproportionately affect women & girls.
Crowdfunding is a new type of fundraising where you can raise funds for your own personal cause, even if you're not a registered charity.
The page owner is responsible for the distribution of funds raised.
Story
Swimming 100km+ in 2018 to stop drowning deaths & get girls swimming!
WHY THE WORLD NEEDS 'TEACH A GIRL TO SWIM'? ...
Drowning is the world's 3rd leading cause of preventable death in children after malnutrition and diarrhea. It is the single largest killer of children in Bangladesh and the primary cause of injury death in children aged 1–14 in China. While the world has made unprecedented advances in tackling hunger and diarrhea, drowning deaths have been largely neglected. Basic survival swimming can save lives but is rarely taught.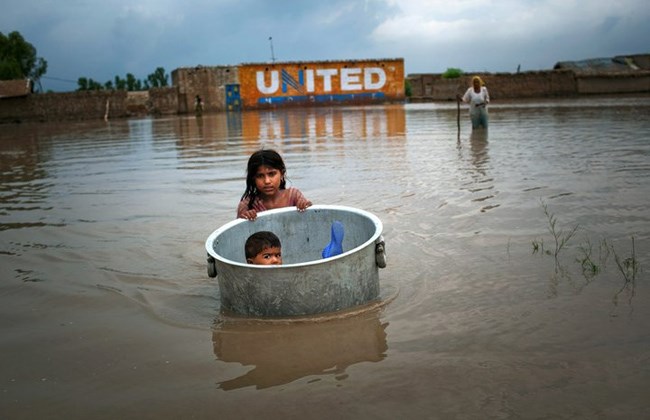 Women and girls are particularly vulnerable due to cultural norms regarding modesty, and die in greater numbers than males in flood disasters. Climate change is making such weather events more frequent and intense. Paying attention to drowning deaths, and their often gendered nature, must now be a part of climate adaptation in all flood-prone countries and regions. Every country must have a strategy to address this and the skills and resources to implement it.
This is the focus of my campaign, TEACH A GIRL TO SWIM. I believe that action to tackle drowning will help save lives, empower girls and women, and contribute to climate resilience in some of the most vulnerable communities in the world.
TEACH A GIRL TO SWIM seeks to raise awareness about drowning, how it affects girls and women differently, how this risk is multiplied by climate change, and why swimming can be such an effective survival and risk reduction strategy. The campaign also seeks to bring attention and resources to organisation's such as Bangladesh's Centre for Injury Prevention and Research, Bangladesh (CIPRB), whose lifesaving SwimSafe programmes have transformed at-risk communities in rural Bangladesh.

It seeks to pair and help resource pathbreaking organisations and efforts from across the world, such as the UK charity, Level Water, will teaches disabled kids to swim, and Swim for Life in Vietnam, which is teaching a new generation of children survival swim skills. And TEACH A GIRL TO SWIM seeks to impart a love for swimming, which can have a transformative and beneficial impact on human health and well-being at any age.
WHAT WILL I BE DOING WITH 'TEACH A GIRL TO SWIM'?
The TEACH A GIRL TO SWIM campaign was officially kicked off at the United Nations Global Platform on Disaster Risk Reduction in May 2017 in Cancun, Mexico, with a 5k opening swim in the waters of the official venue, the Moon Palace Hotel. I am fundraising now to support the next major stage of the campaign, which I will be doing entirely in a voluntary capacity.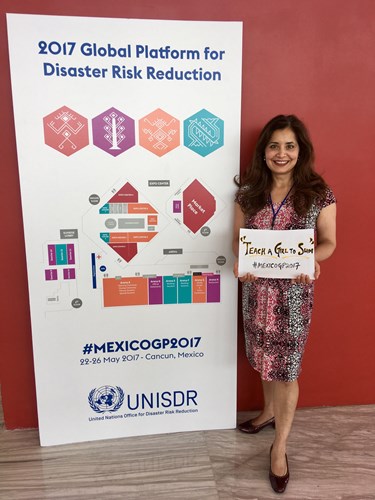 Over the course of 2018, I will be swimming more than 100km around the world to bring attention to the silent killer of drowning and the need to get girls swimming. The swims will be largely 10km (a swim marathon) distances in each country, paired with workshops, presentations and media engagement, in partnership with local NGOs, experts, politicians and decision-makers, in China, Vietnam, Philippines, Bangladesh, Sri Lanka and India.
As part of TEACH A GIRL TO SWIM, I will also be swimming 50km in 5 of London's iconic Lidos (open air swimming pools) in 5 days in Spring 2018. This 50 x 5 x 5 challenge will engage London's swimming, fitness, women's & girls' empowerment, climate and health communities, along with London's many diaspora communities from climate-vulnerable parts of the world. Work with schools and the media will be key components of an outreach strategy designed to inspire and engage.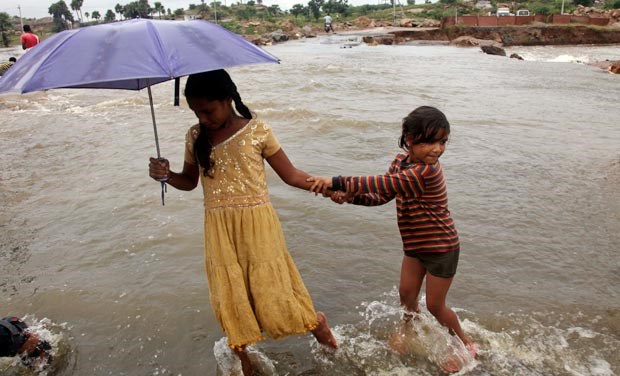 The TEACH A GIRL TO SWIM campaign will be filmed and made into a documentary highlighting the global scourge of drowning deaths, how women and girls are disproportionately affected, and what is being done to address this. The film will be part of materials produced to raise awareness and help challenge prejudicial cultural norms and behaviours through a focus on raising women and girls self-esteem, body image, health and fitness.
TEACH A GIRL TO SWIM will work in partnership with a range of UN bodies - UN Women, UNICEF, WHO, UNDP, UNFCCC, UNISDR - and inspiring NGOs such as Save the Children, Plan International, CIPBR, Swim for Life Vietnam, RNLI, Level Water, and professional bodies and corporate partners, to raise awareness and the resources necessary to effectively tackle drowning deaths and transform the lives of women and girls.
SOME FURTHER INFORMATION ON DROWNING ...
The World Health Organisation estimates that over 370,000 people die annually worldwide due to drowning, and its 2014 report on drowning calls foraction "preventing a leading killer". So far, action has been slow to come. Bangladesh is a case in point. The most populous delta in Asia`- with 80% of the land mass a flood plain – it endures killer floods and is dangerously vulnerable to climate change. According to reports, "In the past two decades, efforts to tackle childhood infectious diseases have yielded dramatic results in Bangladesh – under-five and infant mortality declined by 65% and 56% respectively between 2004 and 2014 … Yet, despite drowning being flagged as the leading killer of children between the ages of one and 18 as far back as 2005, little has been done nationwide to tackle it."
Although drowning is a global epidemic of preventable death - every hour of every day, in every region of the world, 42 people lose their lives due to drowning, that's more than 372,000 every year - the vast majority of these deaths take place in low and middle-income countries such as Vietnam and the Philippines. In these countries, daily contact with water for work, transport or agriculture increases drowning risk.
... CLIMATE CHANGE
Climate change is also emerging as a risk multiplier for this public health emergency. With climate change-induced extreme weather events such as monsoons, tropical storms, hurricanes and extreme rainfall events becoming more commonplace, intense flooding associated with these phenomenon now poses a major disaster risk. The majority of deaths caused by floods – 75% - are due to drowning, and disasters of this kind are projected to increase.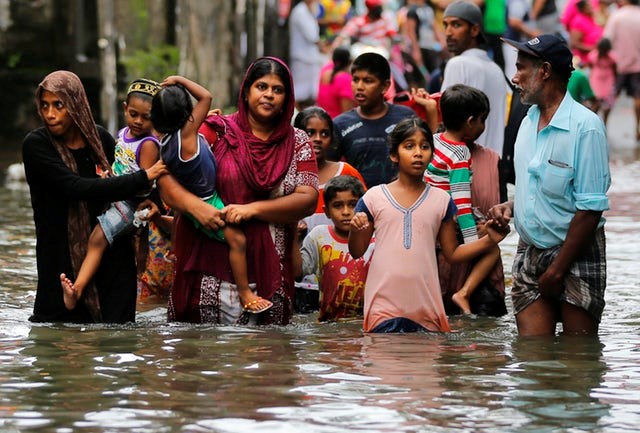 ... AND WHY GENDER MATTERS
Disasters and drowning are not gender-neutral. As we know from decades of research into the gender dimensions of disaster risk reduction, gender, along with age and disability, is a key vulnerability factor. Women and girls tend to die disproportionately more than men and boys in disaster situations, largely due to differences in social, cultural and economic rights.
For example, in the 2007 Bangladesh and Indonesian tsunamis, female mortality was far higher than male mortality, due to cultural norms making it less likely that young girls learn to swim (Demetriades and Esplen 2008). According to IUCN research, in the 1991 cyclone disasters in Bangladesh, 90% of the 140,000 people who died were women (Ikeda, 1995).
According to Oxfam's research in 2005 in Sri Lanka, it was easier for men to survive during the tsunami because 'knowing how to swim and climb trees is mainly taught to boys. This social prejudice means that girls and women in Sri Lanka have very few possibilities of surviving in future disasters.'
The need to challenge and change prejudicial cultural and social norms regarding gender difference, which can often have lethal consequences, is a key driver for me of the TEACH A GIRL TO SWIM campaign.
THANK YOU FOR READING AND THANK YOU FOR YOUR SUPPORT!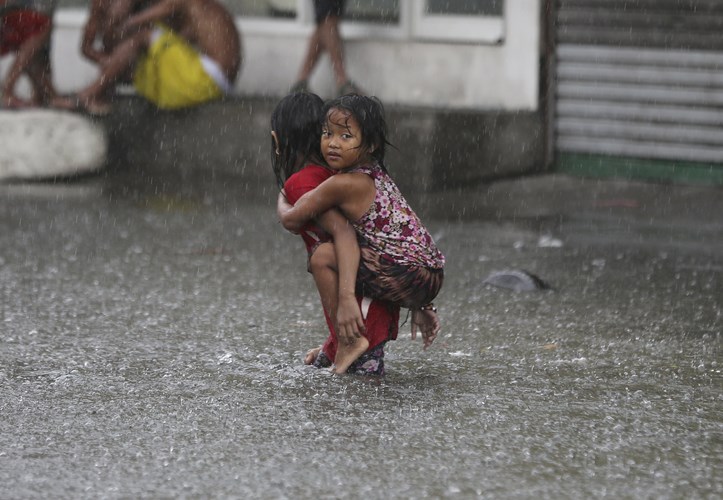 Updates
0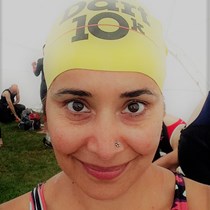 Malini Mehra started crowdfunding
Leave a message of support
JanJ Ole Kiso

Dec 16, 2017

Good luck!

£50.00

Ronan Palmer

Dec 16, 2017

Wonderful idea; wonderful person; go for it, Malini. Pick some nice sunny days and we might even go swimming with you in London, or come to Worcester and brave the Severn!

Jeremy Eppel

Dec 16, 2017

Sara and I are really happy to support you and this great cause in celebration of your double 50th!!

£50.00

Jennifer Morgan

Dec 15, 2017

Malini, What a fantastic initiative - combining such an important issue in the daily lives of girls with your passions and strengths. We support them and you ! Love, Jennifer and Petra

£50.00

Anonymous

Dec 13, 2017

great campaign. I swim a happy 7-10km a week, so I challenge you to double your distance and I'll double my donation! I have a few open water races in the diary for 2018 if you need an incentive??

£50.00
About the fundraiser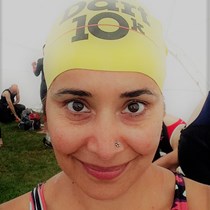 Malini Mehra
I'm a feminist and mother. Indian by birth and Londoner by choice. After 30 years working on sustainability & gender in various roles – and several marathons, triathlons & long-distance swims later – I'm combining my passions to kickstart this campaign, have fun & make an impact.
* JustGiving crowdfunders pay a small fee for our service. Find out how much it is and what we do for it.