£0
raised of £50,000 target by

0 supporters
Jason Rich
We're raising £50,000 to open 'The Listening Cafe' ... a not for profit social enterprise to provide 24/7 support for mental health sufferers BEFORE it's too late
Crowdfunding is a new type of fundraising where you can raise funds for your own personal cause, even if you're not a registered charity.
The page owner is responsible for the distribution of funds raised.
Story
Have you ever spoken to anyone about how you feel?
Do you ever feel Lost or Alone, even if you are surrounded by 'friends' and family and work colleagues?
In the absence of someone to talk to, someone who will LISTEN without judgement, do you find yourself being self critical about your ability to deal with things that everyone else seems to deal with? You feel like you're not good enough, you might feel useless, you might feel ugly, too fat, too thin, too hairy, too small, too big, too smelly, not hairy enough ... you start to hate yourself for being you, you want to run away but you can't run away from yourself ... can you?
Negative thinking and negative self talk slowly but surely infiltrate your life and then take over until RUMINATION destroys every good thought you ever had about yourself or most anything and in the pit of despair you find yourself in, your silent screams not heard, you just want out.
The road between feeling fine and falling apart can be a gentle downward slope, one that you may not realise you are on before it is almost too late, until you are looking over the edge knowing that one more step will take you away from it all ... and fighting yourself to pull back from the edge and get help ...
But help could have been there all along ... thousands of other people are suffering just like you, no one to talk to and nowhere to be heard, nowhere to go ... and given half the chance, in the right environment, we could talk about what's troubling us and listen to others and what's troubling them and in so doing realise that YOU ARE NOT ALONE and take the first step to recovery. A step back 'up' and so halting the decline towards the edge.
I needed such a place to go and there was nowhere. Not until I was so ill that I managed to check in to MIND and start a process of healing that managed my depression. But it needn't have got to the stage of daily multiple suicidal ideations, self harming and mental breakdown. I just needed other people to talk to, way before it got so bad.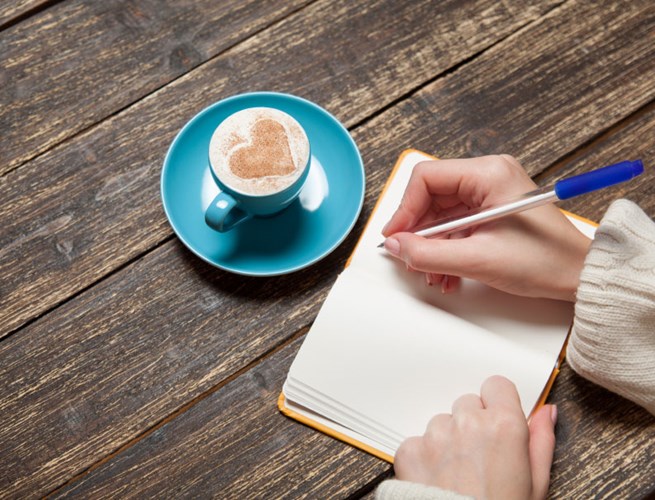 Counselling is very expensive and most sufferers have such low self worth that they can't justify spending £2 on frozen peas let alone £40, £50, £60 or more on a counsellor for weeks on end ... and if there is a place to go to talk and be heard before things get too bad, then there may never be a need for counselling therapies.
The aim is to have a Listening Cafe on every High Street. Somewhere you pop in to to have a self service coffee or tea and chat to anyone who is in there, play chess or backgammon, checkers or do a puzzle ... wear a name badge and get to know others, build a sense of community and of understanding and feeling part of something that is helping you and others. Instead of going in to an expensive high street branded coffee shop and sitting on your own or instead of chatting with a friend and ignoring those sitting alone ... you join in or strike up conversations and help nourish your life and the life of others.
Listen to the Archers, play some music, draw, paint, play pool or table tennis, discuss the book of the week or the topic of the day ... get to know people so you can extend your relationships outside of The Listening Cafe and in to your wider world ... form groups to go on walks, organise talks, visits to museums ...
The hardest thing is feeling alone, that there is no one you can talk to, no one to listen ... you can't talk to your partner, your parents, your siblings, your kids, your friends, your employer, your staff, your doctor ... all of them carry with them their own reasons why we find it difficult to talk to them. We don't want to worry them, we worry what they'll think, we feel like we're letting them down, worry we'll appear weak, they might leave us, give up on us, stop loving us, tell us to 'get over it', tell us they're surprised we're not more resilient, stronger. In every which way it seems better not to tell them, there's just no knowing where it will go. "you've got nothing to be depressed about", "look at your life compared to others", "man up", "get on with it - we manged" etc. etc.
Only talking and listening to others going through similar difficulties will do. No judgments or criticisms, no sarcastic or insensitive remarks. And all in a normal coffee shop setting.
The Listening Cafe needs funds to fit out the building appropriately with the necessary self service systems to keep costs down and the technology to allow safe 24/7 access.
Thereafter The Listening Cafe concept is self-funding. One shouldn't have to continually ask for money to run a project designed to help people. It must and will be self-funding from those that use it but all the while will keep charges to an absolute minimum as there will be no staff to pay.
It will be a nice place for anyone to come to ... with activities and that community feel, a place to bring your own baking creations and share with others, a place to display your paintings, sketches and photography ...
A place we'd all want to spend time in
A place that will halt mental health decline and offer access to mental health professionals from all fields so that where additional support is needed it will easily be found.
Updates
0
Jason Rich started crowdfunding
Leave a message of support
Page last updated on:

1/30/2018

7:21 PM
About the fundraiser
Jason Rich
I am 47, a father, son, husband, brother, friend ... I have everything anyone could ever wish for ... but that wasn't anywhere near enough to fight off Depression. Rumination destroys all rational thinking and makes the worst possible actions seem reasonable. It's a scary place.