£120
raised of £20,000 target by

3 supporters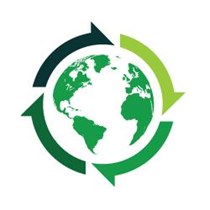 Organics Council
We've raised £120 to support our open-source database, expand our publishing efforts and conduct more health campaigns
Funded on Thursday, 8th August 2019
Crowdfunding is a new type of fundraising where you can raise funds for your own personal cause, even if you're not a registered nonprofit.
The page owner is responsible for the distribution of funds raised.
Story
FOR THE HEALTHIER WORLD
Do you take for granted your good health until it gets too late?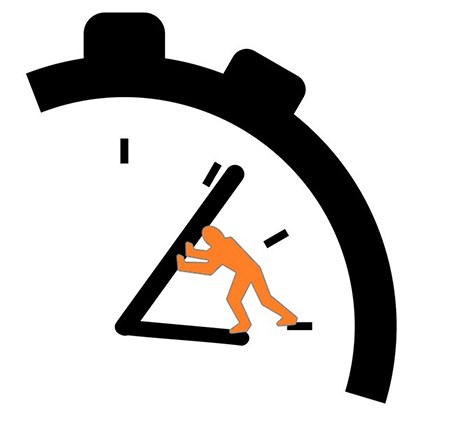 Your body is made up of billions of cells, all ticking away like billions of small clocks. But these clocks don't always tick in time with each other. Some can start malfunctioning and ticking too slow or too fast. Too slow and your cells may die, too fast and you can start to develop tumors and cancers. But what causes these changes in pace?
It can often be down to your genetics, which are pre-set at birth but, and here's the scary part - mostly it is due to your surroundings, the food you eat and even the clothes you wear can also interfere with your inner workings, switching 30 thousand genes on and off every day.[1] There is increasing evidence that items in our everyday environment can contain toxins and health-altering chemicals, and consumer "safety" regulators do little to protect us.
Do you want to follow the media fads or know your health facts? It is better later than never to live life to the full.
Nowadays, it's easy to believe that it is 'natural' for us to get illnesses and cancers, but does it seem 'natural' that up to 1 in 2 children have allergies, and that more than 1 in 3 teens have seen a doctor regarding a mental health issue? Or that, worldwide, we are getting fatter and suffering the increasingly bad health consequences? Even when our bodies stand the test of time, our brains are succumbing earlier and earlier to diseases such as Alzheimer's or Parkinson's, and as many as one in fourteen people will not reach retirement with a healthy mind.[2] Still convinced all this is 'natural'? Has it always been this way? What is to blame for these increases in illness incidence?
How to stay healthy?
Our community believe that it is within our power to be born healthy and stay healthy. That we are not destined to be affected by the toxins lurking in our foods and our consumer products. The power to stay healthy comes from knowledge. Even if it's too late for you, it is still worth protecting your loved ones, future generations, and our planet.
Knowledge is Power

We therefore decided to create an open source scientific knowledge hub with the aim of protecting and improving public health and that of our planet. Where you do not have to blindly accept that regulatory safety laws are doing enough to keep us safe. Where you can arm yourself with the facts to protect your single, most important irreplaceable asset - your health.
Open-source, shared knowledge is one of the ultimate achievement of humankind. This project is the first and only tool where you can see the latest scientific research about commonly used chemicals and substances in your food, home, and even the air, in an easy to understand form and in one place. But it is not just passive education - we actively undertake our own scientific testing and fund health education campaigns that give knowledge, and therefore power, to the wider public.
We are building a diverse community with a common aim, from members of the public fed up of taking their health for granted right the way through to scientists at the cutting edge of toxin research, whose help is needed to expand our shared knowledge, and therefore our combined power, for informed choices free from toxic substances in our food, consumer goods and homes.
Profit and convenience over truth and health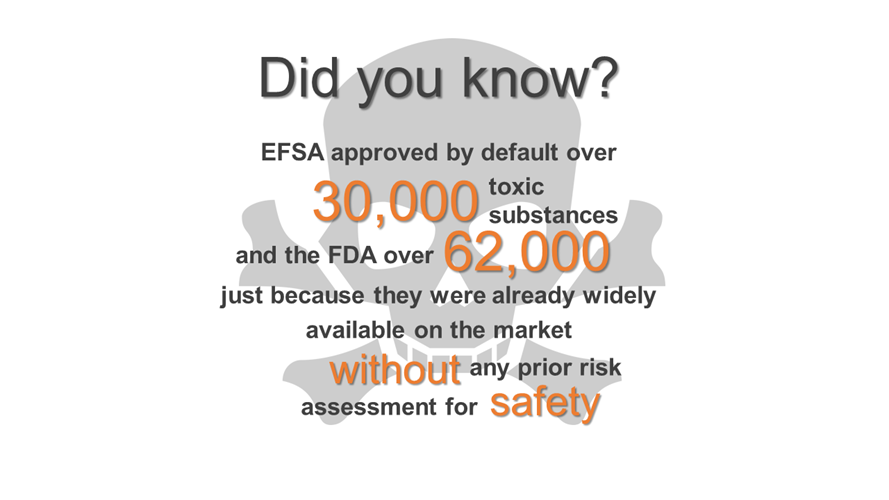 See the report proving that industry is first and public is second.
You will be surprised what you can find out if you look for the truth. Most people care a lot about the taste of their food, or the look of the products they buy, but do you ever consider the impact they may have on your health, the health of future generations or the health of the planet?
You can see the size of the problem here:
• https://www.fas.org/sgp/crs/misc/RL31905.pdf
• http://eur-lex.europa.eu/legal-content/EN/TXT/PDF/?uri=CELEX:52001DC0088&from=EN
European Commission organising secretive industry-only discussions on future public policies
• http://www.chemtrust.org/secretive-commission/
Not enough data present on unborn children health effects? - not to worry and carry on business as usual, see last sentence on p129
• https://www2.mst.dk/Udgiv/publications/2017/04/978-87-93529-84-7.pdf
Earth is suffocating from our consumerism ignorance, never mind ignoring our own health
For example, because there were over 55,000 chemicals used in the US at the time that the Toxic Substances Control Act stated that substances would need to be safety tested, chemicals were automatically approved, and then chosen 50 at a time to undergo retrospective safety reviews, which were allowed to take up to one year.[3] This potentially means that it could take 1,100 years to thoroughly safety assess all the chemicals used.
We take both our health and the safety of products available for sale for granted. But there are some startling truths to be found - see our video below for some little known facts, such as those on current consumer safety, that could be affecting you in a big way. National and international regulations just simply aren't protecting us as they should. At their conception, both EFSA and the FDA approved thousands of substances without carrying out thorough risk assessments, just because they were already in use. If this is the attitude of our regulators, why should we expect businesses to be any better? Profit and convenience is clearly prioritised over public health and wellbeing.
The sad truth is that the science IS there, and the facts freely accessible uncovering the truth, but did you even know it was an issue before you came across our campaign? We bet not. So we need your help to spread the word.
Do you think consumer safety laws keep you safe? Think again…..
• The sad truth is that these "safety" regulations, and the testing they are based on, are seriously lacking. If you've watched our video I'm sure you will be as baffled as us: the frying pan test carried out at 22ºC? [4] Only 5 substances banned in the USA in nearly 30 years? [4] The majority of food contact materials used without any regulation?
• Even when new evidence emerges, regulators are slow to respond. And worse, when a substance is eventually found to be toxic, it can remain on the shelves for purchase until old stocks sell out.
• Our most vulnerable, including unborn children, are the most exposed and are not adequately protected. Tolerable daily intakes (TDI) are used to determine the safe level of daily exposure to a chemical and are generally based on effects on a 70kg adult human.
• Generally TDI accounts for the results of exposure after the birth, ignoring the effect that chemicals may have on embryos and foetuses, whose defences are not yet developed. Even after birth babies are still developing their protective systems.
• While the scientific community has proven pre-birth and early development are stages when we are most vulnerable to toxins, government-defined TDIs still ignore this.[5]
• Furthermore, TDI never looks into the effects of cumulative exposures, or of the potency of toxin mixtures. Glyphosate, for example, is more potent in combination with other ingredients than it is on its own.[6]

• Should public health really be a case of trial and error? Why are regulators so slow to respond, taking 25 years to review BPA safety?
• The shocking truth is that regulatory panels that review safety regulations of manufacturing includes plastic manufacturers themselves, although it is only reasonable to work out the manufacturer priority list has got profit over safety!
• Even when EFSA do finally take action, banning the use of BPA in baby bottles (but not, worryingly, other baby products such as baby cutlery or teething toys), many products instead include BPS or BPF, both of which are thought to be just as harmful as BPA.
• So many of us have been coaxed into believing that buying "BPA-free" you are protecting your and your children's' health. A nice marketing ploy, but science continues to prove that it provides a false sense of security, and another health disaster that EFSA are slow to respond to.
• If EFSA can't get it right, what hope do we have for businesses to care about our health in officially known business self-regulation industry? Often it seems our health isn't even a priority for them.
• Businesses are using loopholes to play a lottery with your life. Profit over health.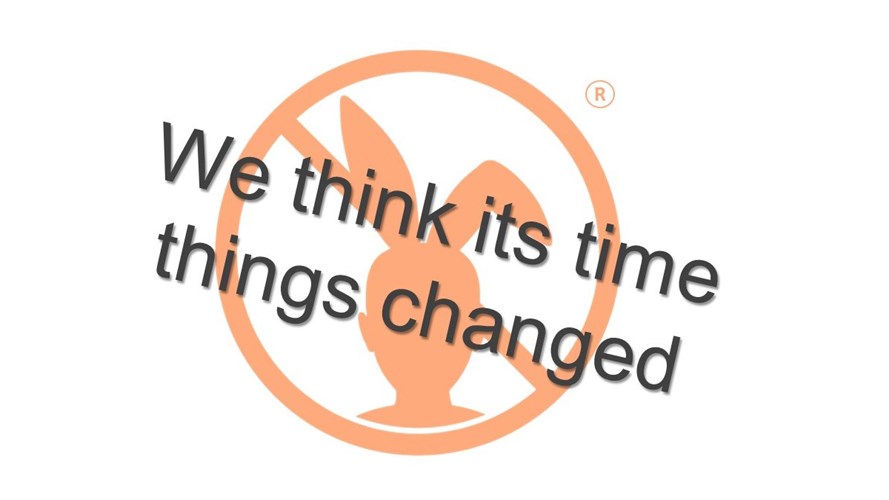 What is project whatishealthy.info?
Whatishealthy.info is a public accessible, open source knowledge database to easily discover the facts behind corporate fiction. We are a collaborative project with members ranging from interested members of the public through to scientists at the cutting edge of toxin research.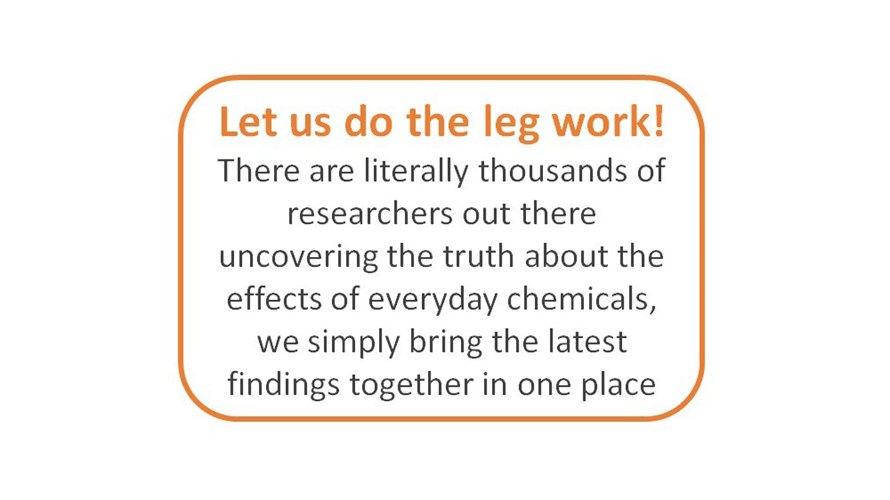 We don't sell opinions, or preach about 'natural' alternatives, we simply present the scientific facts from proven authoritative sources, drawing logical conclusions but allowing you to make up your own mind.
We encourage idea-sharing and want to build a strong and dedicated community. Our members can help to shape the knowledge database by casting daily votes on what topics of concern should be covered by the articles next published and what public health educational campaigns should be conducted, dispersing knowledge for the good of public health, and exposing the wrongdoings of big business.
Don't make your food and product choices based on adverts, prices, looks, blogs or "I heard that…". Instead, make the choices based on safety and the latest scientific findings. Why ignore black and white facts in favour of looks or myths? By arming yourself with knowledge, you can be confident you are doing the right thing. Life is too short to take chance.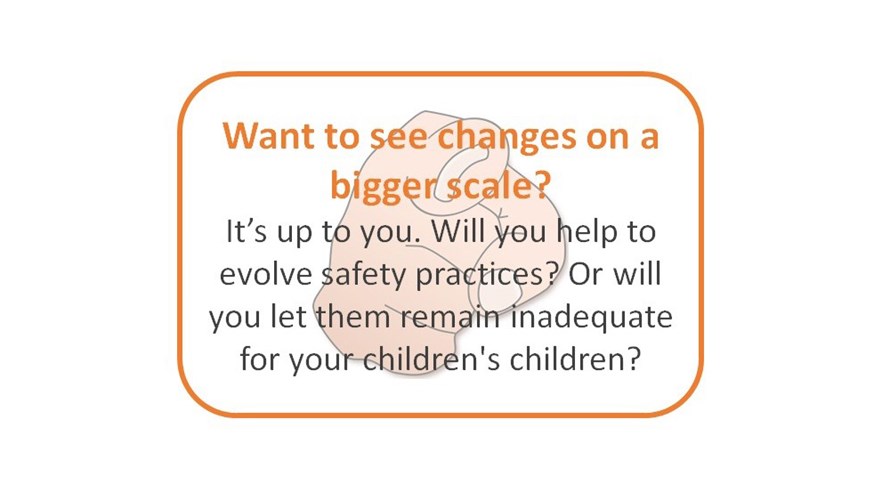 We are blinded by smokescreens of clever advertising and cheap pricing. But we want to clear that smoke and show what is really going on. Which products are harming you and which products are safe for you, your family, and the planet? See some of our work below: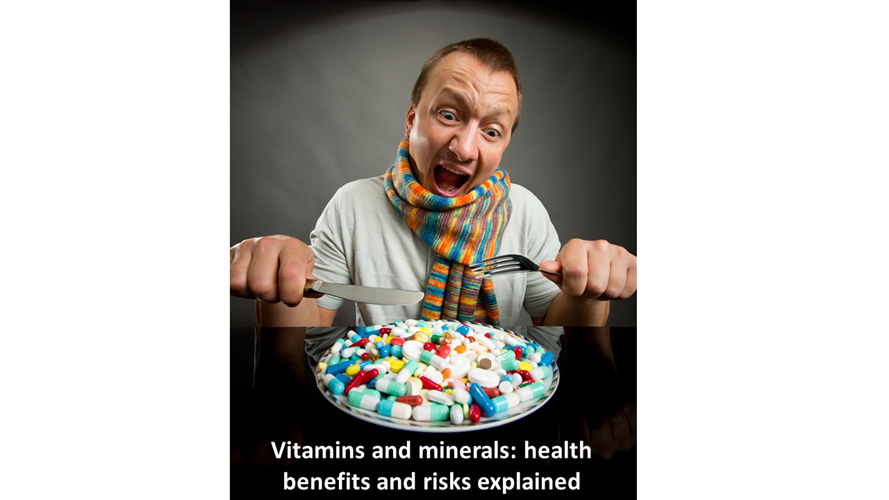 http://whatishealthy.info/topic/96-vitamins-and-minerals-health-benefits-and-risks-explained/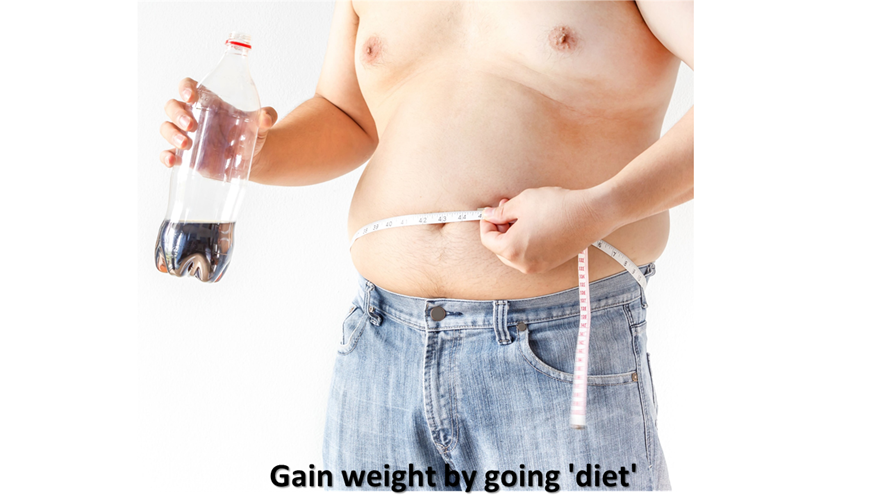 http://whatishealthy.info/topic/15-gain-weight-by-going-diet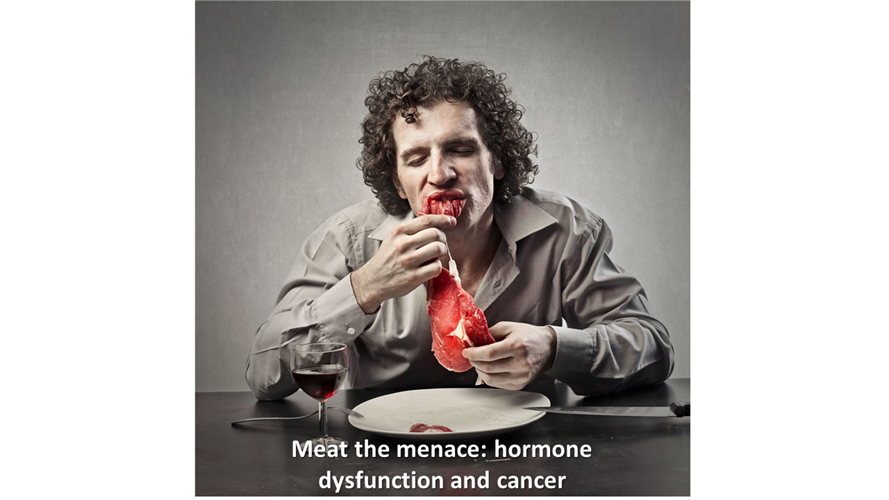 http://whatishealthy.info/topic/107-meat-the-menace-hormone-dysfunction-and-cancer/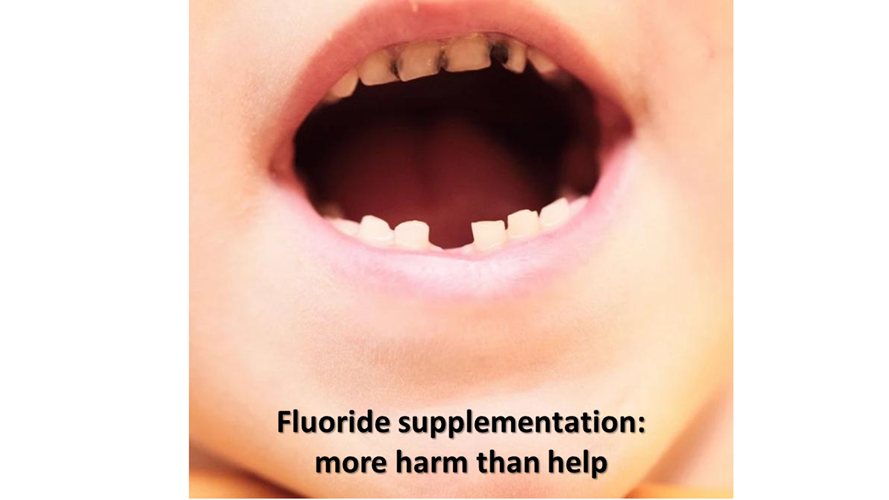 http://whatishealthy.info/topic/18-fluoride-supplementation-more-harm-than-help/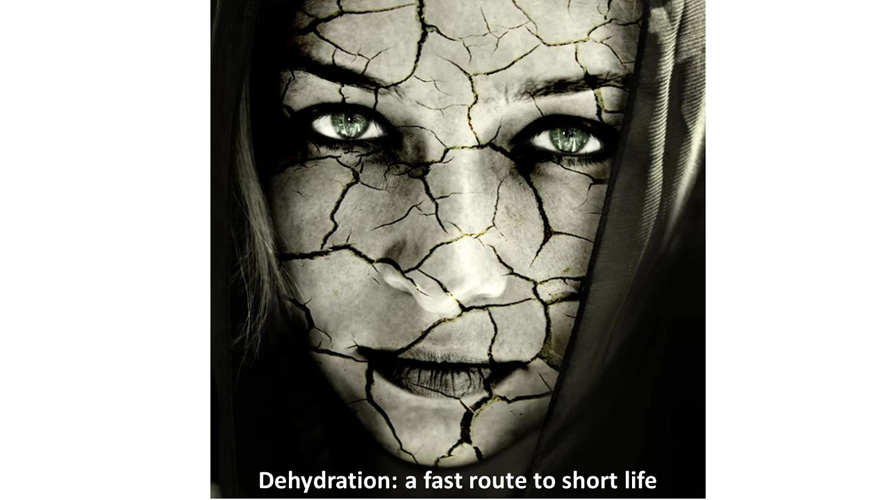 http://whatishealthy.info/topic/10-dehydration-a-fast-route-to-short-life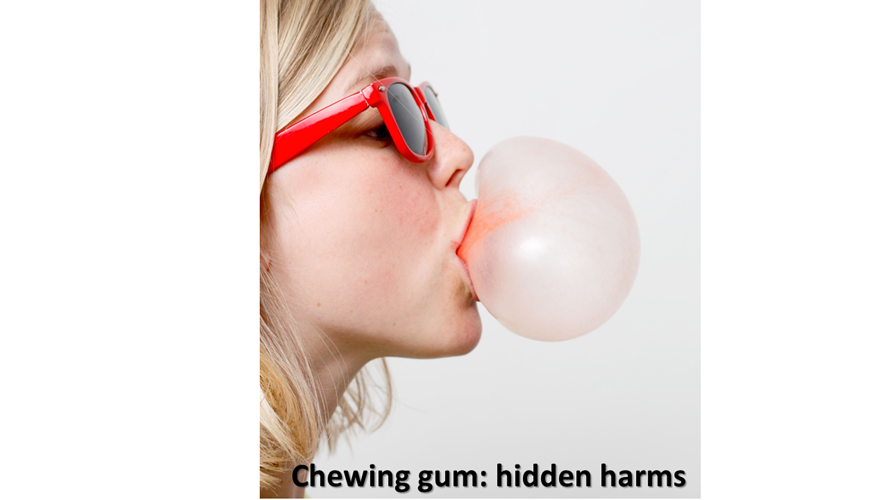 http://whatishealthy.info/topic/95-chewing-gum-hidden-harms/
Health Campaigns
In addition to our articles, we also conduct health campaigns that get to the bottom of important issues and help positively change the world we live in today.
We are excited to have now completed our first ever campaign and reporting on findings of the legally organic foods' packaging polluting our planet the way any other food does
Stop a product from being called organic when its packaging is landfilling the Earth
• We are all becoming more aware of the origins of our food, and many of us are choosing organic products in a bid to stay healthy and to be environmentally conscious.
• But do you ever stop to consider the packaging that our food comes in?
• Food packaging and label information can be incomplete or misleading regarding the provenance, quality and purity of contents
• So even organic food can often contain harmful substances from the environment, from processing, or even from low quality packaging leaking harmful substances into its contents.[7]
• In fact contamination from unregulated toxic food packaging materials is now a major problem globally.[8][9]
• In addition to potential negative effects on our health, the largest proportion of packaging today is non-recyclable and goes to landfill.
• Worse still, the toxic chemicals that cause us harm can also leach into the ground, causing the planet harm as well.
• In an effort to shed light on this widespread disregard for environmental health, we undertook a full investigation into the scale of non-recyclable packaging in our supermarkets and what organic certification bodies certify supermarket own label products as organic despite those products landfill the planet.
• By doing this, we got a better idea of how supermarkets compare in their approach to recycling and thus environmental health, arming consumers with the ability to make smarter and more sustainable purchase decisions.
• This work puts pressure on supermarkets, to influence their future decisions when it comes to food packaging.
• With yours help there will be further campaigns actioned
Why we can't do without your help
For us to remain impartial and transparent we must remain independent from the influences of government and industry. The public's interest is our top and only priority, and we refuse to receive funding from industry, who may taint our impartial approach. We therefore rely on the public as our primary source of funding. Without your support we simply cannot continue our tireless work to bring you the truth. Funding from industry and even governments comes with unfortunate strings attached. Strings we refuse to tie ourselves to. We would rather fade into obscurity than compromise our impartiality and receive corporate funding. But we feel this would be a sad loss in the fight for consumer safety and for public education. For more information regarding our funding sources and our independence from industry, please see our Impartiality Policy (Clause 13 within the whatishealthy.info T&Cs ).
In addition to this, we only ever use data obtained from authoritative, scientific sources, so we will never publish 'twisted' data, or data with a marketing agenda. Just cold hard scientific fact.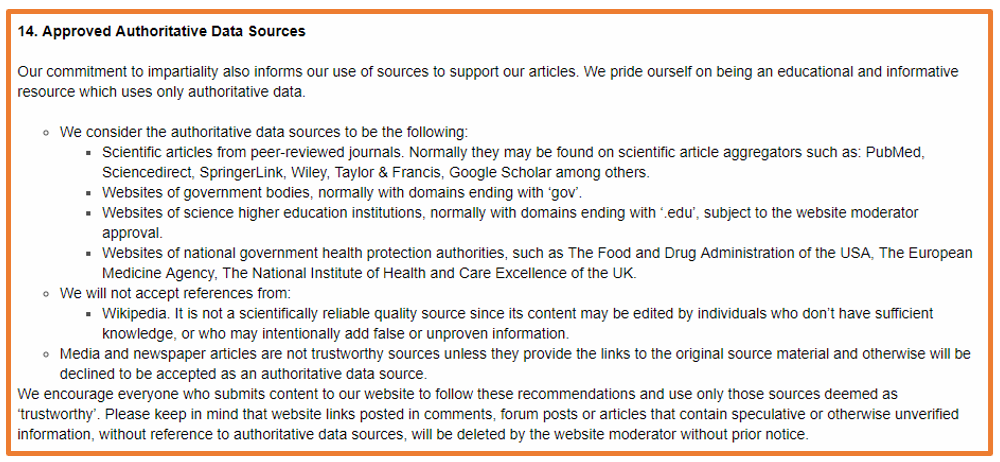 Your support - legacy for the world we leave behind
We have been working for the last three years on volunteering basis but we have now come to the point where we may not sustain our evolved efforts ourselves alone and reached the point where we may either increase our do good efforts or cease to exist without your help.
Your donations will provide the funding to continue our research and the publication of important new articles on the ongoing basis and most importantly conduct the community social interest public campaigns. If we reach our target funding level, it will:
1. Allow us to employ three permanent members of staff, one in admin and two in science, in addition to the volunteer staff, instead of keeping fingers crossed we do not run out of the volunteers.
2. Expand our efforts to publish 1 new scientific investigative article fortnightly.
3. Let us to grow, maintain and moderate our publicly-available article open-source database, allowing us to grow it further, prevent spamming and moderate the content posted by the public.
4. Enable us to spread our messages to the wider public, making sure more and more people do not take their health and planet protection for granted and have the knowledge that matters for living life more sustainably and healthy.
5. Finally we have got some fantastic public campaigns under way on how to make the planet polluting or public health damaging businesses named and shamed so they change their conduct for the healthier planet. Without your help we will not be able to carry out more campaigns beyond our first one - 'Stop a product from being called organic when its packaging is landfilling the Earth '.
There's nothing else like this out there
• We are the first in the world to bring cutting edge science to the public these increases in illness, no fluff, no subjectivity, just pure science in easy to understand layman terms.
• We don't promote, we don't get involved in media hype. We just do science. In fact, we encourage our members to notify us if they spot any of the above anywhere on our site.
• We aim to uncover the truth and to arm you with the knowledge you need to protect yourself, your loved ones and the environment
• We ask the major questions and get the real answers. Familiarise with our articles: Artificial sweeteners: low in calories, high in harm ; Aspartame: a daily toxin ; Vitamins and minerals: health benefits and risks explained and more on whatishealthy.info )
• We use only scientific sources and refuse to consult blogs, lobbyists or news outlets during our research. We will not be swayed by PR, hidden agendas or those promoting unproven 'natural' alternatives.
• We provide all the information you need in a well-researched, easily accessible format
• Do you have your own concerns about consumer safety? You can take part in the dialogue and help discover the truth. We verify, fact-check and publish articles submitted by our public members, allowing you to take part in helping to educate others.
• Education that can lead to change. By changing consumer purchasing habits, and increasing consumer awareness, manufacturers will have no choice but to change their dangerous.
• Your body is like a car - use the wrong fuel or fall behind on the servicing and it is a short road to the scrap yard. Consider us your maintenance manual. "Tune in for a tune up."
Our team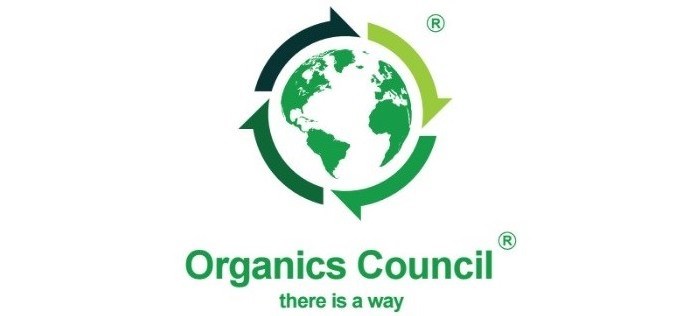 • Whatishealthy.info is an educational initiative launched by the Organics Council ® , formed from a group of concerned scientists who, when talking during dinner at a toxicology conference, were heartened to discover like-minded individuals who were equally horrified by the current shambles of consumer health protection. Thanks to that fortunate chance meeting, the Organics Council ® , and then whatishealthy.info was born.
• Since starting whatishealthy.info, we have been overwhelmed with the growing public support.
• But we also have a dedicated team who work tirelessly to bring you the latest evidence and important news about regulations, currently working on a voluntary basis.
• The Organics Council ® staff dedicated to working on the whatishealthy.info project include: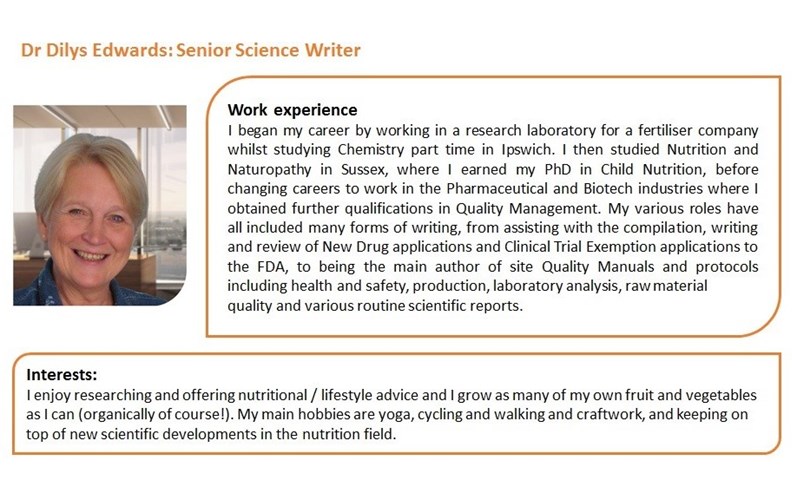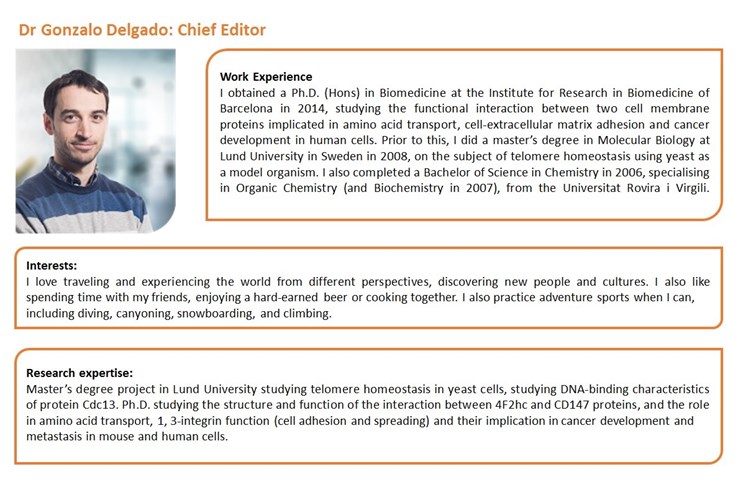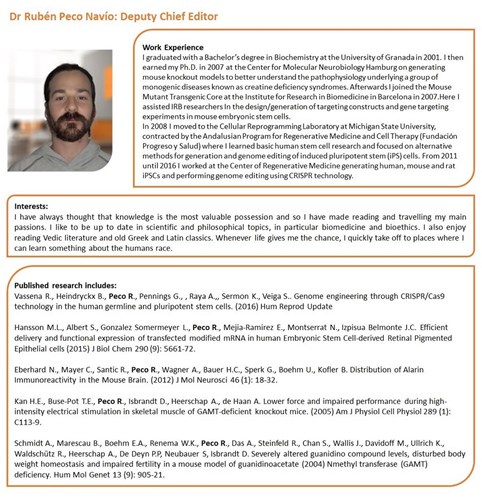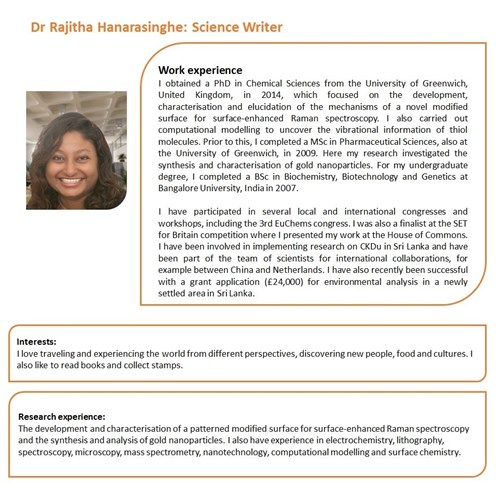 • However, to keep the project moving forward, we need donations to help fund our dedicated team in moderating the authenticity of articles submitted and in ensuring the professional operation of the forum.
• This is what will set us apart from the hundreds of blogs and advertisements currently available - we diligently follow proper processes to ensure the absolute authenticity and the scientific accuracy of our content.
• As the project takes off, the hours needed to moderate, to authenticate and to prevent spamming will increase, and we believe it is only right to fairly and justly compensate our dedicated team. And to do this we need funding.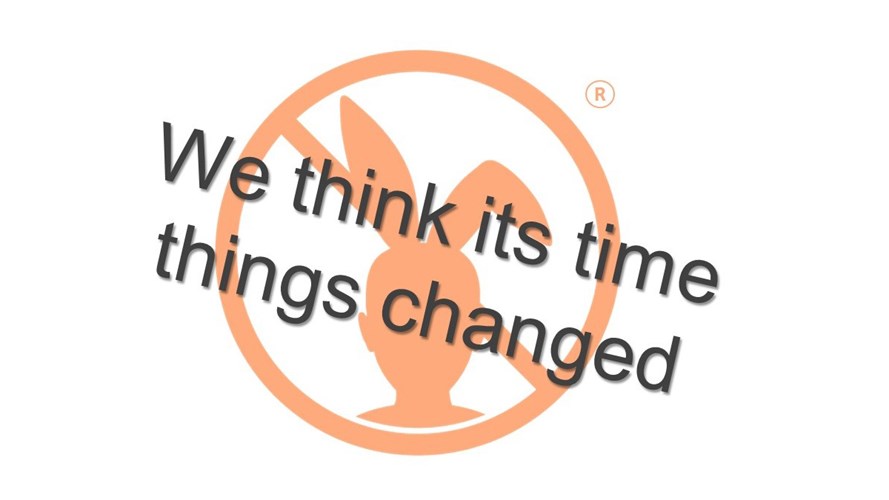 But we go further than just educating
• Improving public policies. Through expanding your knowledge, you will be in a position to understand and support the drastic changes that are needed. To recognise that the status quo is not good enough. Through increasing public knowledge, we can improve public policy and our consumer safety institutions.
• Empowering safest choices. You will also be empowered to make safer decisions. To throw light on irresponsible industry practices, such as self-regulation and lax safety testing protocols. By voting with your feet you can help to create leverage for businesses to behave more responsibly and to make public health at least as important a priority as their profits.
• Contributing to and rewarding work to benefit us and the planet. We give you the chance to contribute to public health and environment protection and to be gratified for your effort, by voting for future articles, public health campaigns and for the forum members that most deserve recognition for their time and efforts for the public good. For our scientist members, our community is the ideal forum to raise your profile within the scientific community, for your efforts to be noticed and for you to be congratulated for the work you do for humanity, public safety and the protection of our planet.
• Testing the products you eat or use. We put at your fingertips the latest data about your daily goods and foods. We are conducting safety testing on your behalf every day. You can influence what is tested through our voting system. Want to know the levels of glyphosate in your favourite bread? The quality of different fish oil supplements? We perform independent, rigorous safety tests on your favourite products using UKAS approved labs, with the results posted online for public access. Have a look at our first ever campaign yet - Stop a product from being called organic when its packaging is landfilling the Earth .
• Peace of mind. Best of all, we give you the peace of mind that comes from knowing the facts, instead of relying on "someone said". No longer will you take for granted the existing, lacking safety regulations, instead being able to live life in the safest way, as proven by science, to protect yourself, your loved ones and the planet.
• But to do all this, we desperately need your help...
What's in it for you?
In addition to the peace of mind that comes from knowing you are making safest choices, and the power to make a difference in not only your life, but the lives of others worldwide, we have put together some enticing rewards as a thank you for your support.
Gifts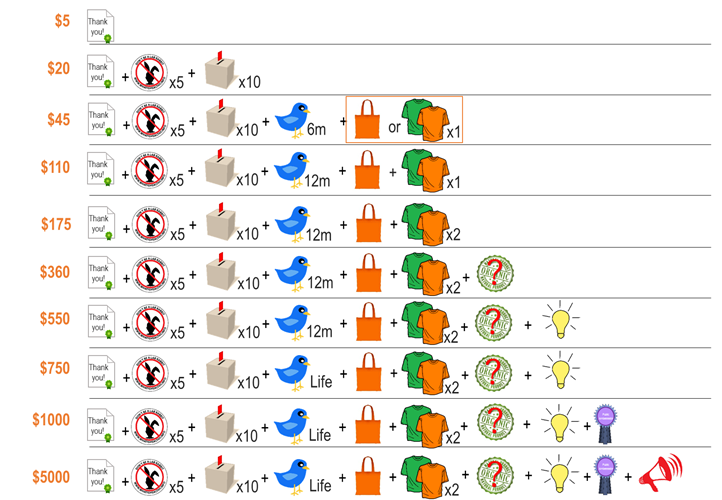 Gift descriptions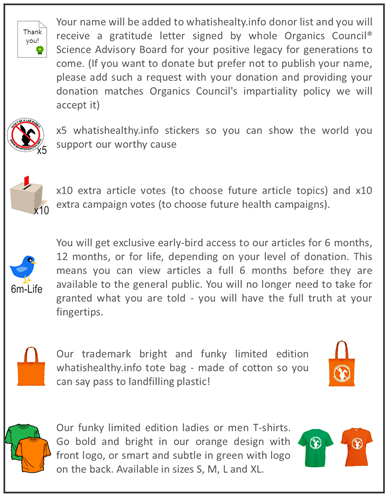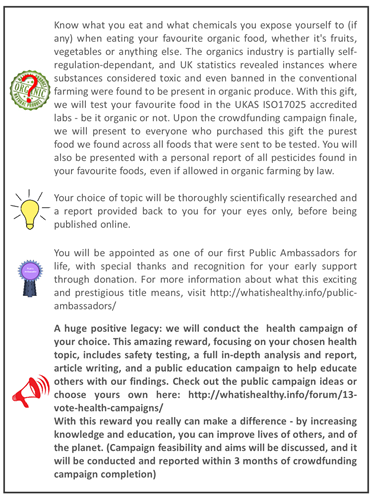 Risks
There are essentially no risks, but a whole lot to gain. By raising awareness and changing policies and practices, we really can make the world a safer place. We are taking on a mammoth task, something that has never even been attempted before, and for that we need your help. The only risk is a low level of donation, leading to a low number of published articles and/or health campaigns. A loss not for us, but for humankind and the planet as a whole.
YOUR PLEDGE - YOUR LEGACY TO THE WORLD
References
[1] Deloukas P, et al. (1998) A physical map of 30,000 human genes. Science. 282(5389). 744-6.
[2] NHS Choices. (2016) Alzheimer's disease. Overview. Accessed on March 2018: https://www.nhs.uk/conditions/alzheimers-disease/
[3] Schierow, L-J. (2013) The toxic substances control act (TSCA): a summary of the act and its major requirements. Accessed on March 2018: https://www.fas.org/sgp/crs/misc/RL31905.pdf
[4] The Council of the European Communities. (1984) Council Directive 84/500/EEC. Accessed on March 2018: http://eur-lex.europa.eu/legal-content/EN/TXT/PDF/?uri=CELEX:31984L0500&from=EN
[5] European Commission (2016) Glossary: Tolerable Daily Intake. Accessed on March 2018: http://ec.europa.eu/health/scientific_committees/opinions_layman/en/phthalates-school-supplies/glossary/tuv/tdi-tolerable-daily-intake.htm
[6] Benachour N, et al. (2007) Time- and dose-dependent effects of roundup on human embryonic and placental cells
[7] Geueke B, et al. (2014) Food contact substances and chemicals of concern: a comparison of inventories. Food Addit Contam Part A Chem Anal Control Expo Risk Assess. 31(8). 1438-50.
[8] Muncke, J. (2011) Endocrine disrupting chemicals and other substances of concern in food contact materials: An updated review of exposure, effect and risk assessment. Journal of Steroid Biochemistry & Molecular Biochemistry. 127. 118-27
[9] EFSA (2012) Report of ESCO WG on non-plastic Food Contact Materials. Accessed on March 2018: http://www.efsa.europa.eu/sites/default/files/scientific_output/files/main_documents/139e.pdf
Updates
0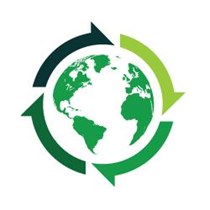 Organics Council started crowdfunding
Leave a message of support
Page last updated on: 8/17/2018 10.28
Supporters
3
Arthur Glenn

Aug 17, 2018

Big thanks to you, no one has educated me yet so well as you did on plastics pollution and health hazards.

Klusso Dabi

Aug 17, 2018

Thanks, keep up the great work :)
Great people make things happen
Do you know anyone in need or maybe want to help a local community cause?
Create you own page and don't let that cause go unfunded!
About Crowdfunding
About the fundraiser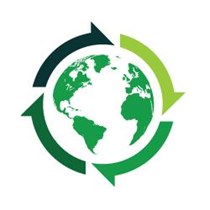 Organics Council
The Organics Council ® is the non-profit branch of the community benefit company aimed at actioning a circular economy via totally organic principles on product content and packaging.