£1,344
raised of £500 target by

82 supporters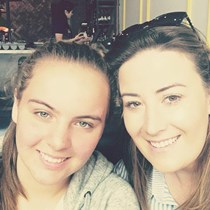 Amie Jones
We've raised £1,344 to Raise money for four amazing charities
Funded on Friday, 21st September 2018
Crowdfunding is a new type of fundraising where you can raise funds for your own personal cause, even if you're not a registered charity.
The page owner is responsible for the distribution of funds raised.
Story
Firstly, I'd like to thank you for taking the time to visit my JustGiving page - and some of you may know the reason why I've decided to set one up.
For as long as I can remember I have struggled with my weight. I have never been happy with the way I look or feel but with the love of my husband, a beautiful family, fantastic colleagues and the best friends I could wish for I just pushed it to one side and told myself it didn't matter. Enjoying nights out with the girls, scrumptious dinners and weekends away with Lee the lbs – stones increased over the years. However, this is where all the positives end.
After years of trying to start a family, reality started to hit and we got referred for tests. We were heartbroken to discover that we were unable to conceive naturally and I needed to have an operation to remove both of my fallopian tubes. The letters IVF were ringing in our ears for quite a long time. However, once we had come to terms with the details our excitement grew, maybe a family was a possibility after all!
Then came the next hurdle! Being told my BMI was too high to be accepted for fertility treatment was both humiliating and upsetting. Looking my husband in the eye knowing I am the reason he may not have children was sometimes more than I could bare! I was even more shocked to hear that it wasn't just a few lbs or stone I needed to lose but indeed a whopping TEN STONE!
I'm sure many people who read this brief story will wonder why the need for a baby was not enough motivation for me to lose weight, well actually I very nearly succeeded. Unfortunately, being an emotional eater, and struggling to deal with pressures of life events only meant I gained weight…and this is where you guys come in.
There are many reasons why I have decided to lose weight for charity and quite publicly: motivation, accountability and to be challenged. I will not only be losing weight but attempting and hopefully completing monthly fitness challenges, starting quite simple and then hopefully getting harder as the year goes on. I will let people know when I have reached certain targets and achieved my challenges, I may even be brave enough to allow people to challenge me (be nice to me please). As I am completing my sponsored weight loss over 12 months I have chosen 4 charities that are extremely close to my heart.
Autism Together – For my beautiful sister and all the children and young people I have had the pleasure of working with throughout my career.
Autism together offer support to children, young people and their families, helping them understand autism and social communication difficulties.
As many of you reading this will know, my sister JoAnne has profound Autism. Being unable to support her own needs such as personal hygiene, social awareness, personal safety and basic life skills means that Jo is entirely dependent on others to ensure she has everything she needs. Jo has no sense of danger and is unable to differentiate her emotions – believe it or not, even with all her challenges she is just always happy! Growing up with JoAnne for a sister was quite honestly wonderful although not without its challenges. She always got the best seat in the house, she would steal all the attention from anyone that Terri and I brought home (especially boyfriends) She would sit right in the middle of us, just smiling with a little glint in her eye. She knew full well what she was doing!!! She did see off a few friends too, although she always let the good ones stay. Oh, and she ALWAYS got the last piece of chocolate off Dad, she is truly the apple of his eye.
Jo lived at home with our parents until the age of 34 and although our parents are fit and well they decided that it was time for JoAnne to have some independence. That's where Autism Together come in. Autism together also offer many services. Family Services for children and young people and residential care in a wide variety of different types of housing across Wirral, Chester and Cheshire West and Wrexham. Working with each individual and their families, enabling the person with autism to lead a fulfilling and meaningful life by offering a specifically tailored package of care which involves a full day time, evening and weekend programme. My sister JoAnne has been extremely lucky to be part of Autism Together and is living happily in supported living while still coming home to spend time with her family at weekends.
JoAnne is not the only reason I have decided to fundraise for Autism Together. For the last five years I have supported children with additional needs and varying autistic needs: from supporting a young boy who knows how to love, show compassion, laugh, have fun, but struggles to sometimes communicate his needs, leading to him to feel frustration and confusion; to experiencing working with a family when going through the transition from primary school to high school made me think about all the other transitions they will have to go through as they head towards adulthood and what support they and their families will receive. Continuous development, resources, provisions and care packages are needed and by the community supporting Autism Together we are supporting children, young people and their families face Autism together.
Donna Louise Children's Hospice – In loving memory of the truly amazing Ben Gillespie who taught me that it's ok to laugh at myself (I would have cried a few times had he not done this) Sadly, on the 20th December 2012, the amazing Ben Gillespie passed away, aged 17. Just before Ben was two he was diagnosed with a rare metabolic condition, leaving him severely physically disabled, and unable to walk and talk. Even though Ben had so many barriers in life he had an amazing ability to make anyone who met him or knew him, fall in love with him instantly. I know this because it happened to me. Ben was full of fun and mischief and had a wicked sense of humour. Throughout my time working with Ben, I saw how Donna Louise supported Ben and his family. The amazing bond Ben had with the staff there and the confidence Ben's parents, Jackie and Tony, had when taking Ben in for his visits was remarkable. The Donna Louise Children's Hospice has no public funding, and is run entirely by donations. They provide respite and a support network for families who have children with complex disabilities, but do so much more. For 5 years, Ben would spend usually a couple of weekends a year residentially at the Donna Louise. Aside from handling all Ben's medical needs, they were fantastic in keeping Ben entertained as well. Knowing that Ben was being kept happy, safe and stimulated was of great comfort to Ben's family, and when they picked Ben up at the end of the stay, we would always ask if he'd had a good time. Ben used to mark people on a scale of 1-5 with his fingers - the carers and staff at the Donna Louise consistently scored a 7 - surpassing even Ben's notoriously brutal marking.
The other side of the Donna Louise, is sadly one that nobody thought we would ever have to see.... In the week after Ben's death, Ben's family could stay residentially with Ben at the Donna Louise for the week leading up to Ben's funeral. As Ben was in bed, in a bedroom next to them, rather than a chapel of rest, this offered comfort to the family in knowing that they had time where they could say goodbye in a warm, safe and comfortable place. Myself and my lovely colleague Lorraine were also able to go and visit Ben, say our goodbyes and spend time with Jackie, Tony, Tom and James sharing our stories. There were tears but also laughter as Ben brought laughter to everyone who knew him.
Knowing how important the Donna Louise has been to Ben and his family, and knowing the importance in the future, to families that will sadly undergo a scenario like theirs, is the reason I have chosen Donna Louise as one of my charities.
Elsie Ever After – Helen is not only a colleague and a friend, but a truly inspirational woman with a very strong vision. Sadly Helen, her husband Brodie and their oldest child Florence, lost their daughter and little sister Elspeth on the 15th August 2013. Helen has since worked tirelessly to set up Elsie Ever After: a charity that supports bereaved families. She did this after becoming aware of the many restrictions that exist in providing bereavement support in and around Cheshire. For example, If a child dies at Alder Hey, they can only provide support if families can travel to them in Liverpool. There are other families like Helen's, living in North Wales and Cheshire, who will be travelling back home after the worst possible nightmare of their child dying, only to be told that they can't access bereavement support from where they live. GP's do not have direct access to counsellors, they have to rely on local hospices to provide support. Each hospice has its own provision outlined, based on how far their funds will stretch, but there are huge gaps in this provision. For example, in Cheshire there are only adult hospices. Therefore, the majority of them will only give counselling to adults and children who have lost an adult due to a long-term illness. Therefore, if families have lost a child in any circumstance, or an adult to circumstances such as a car accident, manslaughter or suicide, they do not meet the criteria and in some areas, will not be offered help. Furthermore, there is no parent bereavement group in Cheshire, because there is no children's hospice, so it does not come within anyone's objectives. The children's hospice on the Wirral cannot accept anyone unless their child has been a patient with them. The Cruse office in Cheshire has closed. The Wirral office cannot accept people from a Cheshire postcode. National Bereavement organisations such as Winston's Wish, cannot offer face to face support in our area. Schools do not have access to services who can come in and give face to face help for bereaved children in their care. Any support would come from local hospices, and only if they meet the circumstances or location of their particular provision. When organisations can offer support, there is a wait of between 3 weeks and 9 months, in which time families are left to cope by themselves.
Elsie Ever After support existing bereavement organisations and plug the gap where support is lacking. This may take the form of: counselling; financial help to be able to access support from major cities; providing books about bereavement; and offering a range of approaches to support, such as music, art or dance therapy. They provide bereavement packs to children across the county. These include workbooks, story books and details on how to contact them to find appropriate bereavement support. Anyone can request help from them: teachers, support workers, families, doctors, social workers, neighbours, friends, etc. They also signpost professionals to bereavement training and Helen speaks at courses about supporting children with loss.
Diabetes UK – Before my dad got diagnosed with Diabetes and before hearing from Millie and her mum Emma about the challenges Diabetes sufferers and their families face when dealing with Diabetes, I must admit I was oblivious to the extent someone with diabetes have go through. Not just medically but also emotionally and physically and how much of in impact it can have on the whole family. What you will read next is something Millie herself has written as I could not do justice to how much of an incredible young woman she is.
"Diabetes is not about the quirky gadgets or the colourful machines or the cool apps and books, no not at all. Diabetes is all about the 4am blood checks, when your set leaks, the injections, the filling of insulin syringes, and the smell of insulin lingering on your hands. The relief that you woke up to see another morning.
Diabetes can change you mentally and physically as a person not that people would notice. It is something that will come to control your every action, everything you do diabetes comes first. The why me? And the constant juggling of your life every day.
I don't remember being able to drink that orange juice without taking an injection or carb counting and using my pump, I don't remember just eating that biscuit or just sitting down to enjoy my dinner without just looking at a plate full of numbers and calculating how much insulin or pricking my finger and checking my blood glucose levels. Diabetes became who I am being diagnosed at the age of 11months old I don't remember any different. To even think about being able to eat freely or not have to prick my fingers 6-10 times a day is just strange to me.
The thing is that diabetes is not so visible to the naked eye. It's your insides that suffer, my organs could fail, I could need amputations, I may go blind or even suffer strokes to name a few. If I give myself too much insulin or don't eat enough I know I am going to be shaky and maybe go into a fit. We are constantly watching are actions to support our body's needs. It is hard work and I believe diabetes makes you one of the strongest people you can be. It is so easy to give up but you don't because you are who you are, diabetes does not control you completely.
I went through many years of school without many friends knowing because I was embarrassed but I have grown to realise I am a lot stronger than I think. I understand how people feel it's hard to come to terms with having to take injections and check blood sugars in front of people without you feeling like they are looking at you like you are different. Or all the stupid question. Is that a mobile? Did you get that because you ate too much sugar? Can you catch it? Therefore, I believe we need to raise more awareness. I live with diabetes and that will not change me. I believe diabetes is a very serious condition that is not so well know as it is not just the person suffering but the family and friends feel the stress to."
I thank you for reading and I hope you all can see how important all four charities are to me. Pease donate
Amie
.
Updates
0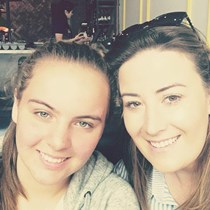 Amie Jones started crowdfunding
Leave a message of support
Page last updated on: 8/18/2018 19.39
Supporters
82
Jenn Susan

Aug 18, 2018

You are doing SO well Ames!!!! In honour of your Jo and my Joe....you're my motivation chick and we need a massive catch up ALL of us!!!! Keep up the incredible work you're doing XX

Christine Yalland

Aug 15, 2018

You are a truly inspirational lady and what you have achieved is amazing xx

Suzanne Done

May 20, 2018

Great achievement Amie well done x

Ben Collins

Apr 11, 2018

Happy nuyu games!!

Helen Porter

Mar 16, 2018

Amazing work Amie!

Helen Lyons

Mar 16, 2018

50lbs Mark - definitely worth some more sponsorship

Isabella Lloyd

Feb 16, 2018

Keep going Aime, you're doing so well! X
Great people make things happen
Do you know anyone in need or maybe want to help a local community cause?
Create you own page and don't let that cause go unfunded!
About Crowdfunding