£15,845
raised of £13,000 target by

505 supporters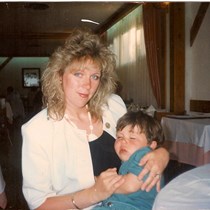 Bradley Scott
We're raising £13,000 to explore further alternative treatments and help Mum carry out some of the things on her Living Life list following Grade 4 Cancer diagnosis.
Crowdfunding is a new type of fundraising where you can raise funds for your own personal cause, even if you're not a registered charity.
The page owner is responsible for the distribution of funds raised.
Story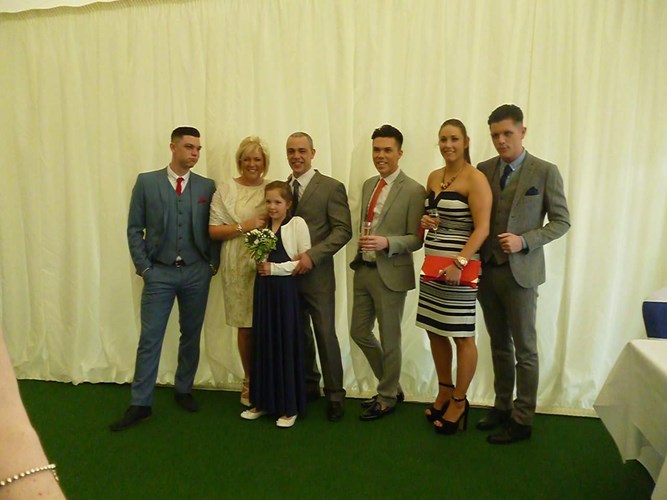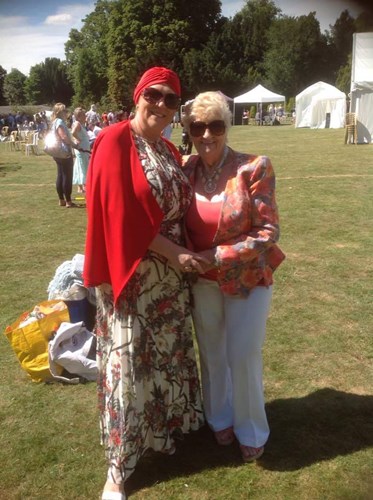 In August 2016, our mum became ill with an unrelated issue and was admitted to the hospital for some tests. Within 3 days of being in hospital, she was advised that they had found something they believed to be cancer on her left ureter, which was part of her kidney. It was believed that it was slow growing and had stayed within the ureter walls.
It was decided that Mum would need to have a nephroureterectomy. We later found out that this was the removal of her kidney and ureter. Mum has always worked in caring roles involving the welfare of others, especially children. This all happened the day before she was due to start a new role within the Police. Despite their patience, support and an offer to move her start date forward to when she became better, this was sadly not to be. Ultimately, she was left unemployed.
Because of this, dreams were shattered, morale has been low and money has been tight. We've been quick to realise time is so precious. During recovery from this operation, Mum's oncologist informed her that she has Transitional Cell Carninoma of the Ureter- A form of Cancer, that is extremely rare, especially in females as young as our Mum.
It was a Grade 3 aggressive cancer, which had sadly started to spread and was not as simple as originally thought. To continue treatment in an attempt to make her better, she'd need to start Chemotherapy .
Mum's Chemotherapy, bad enough as it is, did not run smoothly and was complicated by an all over body rash which meant her dose had to be reduced, then a Deep Vein Thrombosis (we obviously had no idea what this was or how serious this could be at the time!), which is essentially a blood clot. This meant she had to inject herself daily as well as contend with the chemotherapy side effects and a recovering damaged liver. Because of all this, she became so weak and helpless, meaning she wasn't able to complete all 6 rounds of chemotherapy OR receive the full dosage as we all hoped she could. Despite this, she always tried to look glam and wanted the outside world to see her as "normal" and remained bright and entertained the chemo suite with her daft jokes.
As the Chemotherapy didn't get rid of the cancer, the plan was to be followed up with 25 sessions of Radiotherapy EVERY DAY for five weeks – travelling to Mount Vernon Hospital. She was given the maximum, lifetime dosage of this – meaning essentially this was a last ditch attempt to cure our Mum for good.
Mum then became ill whilst waiting for the radiotherapy to start and was in hospital for 3 weeks in chromic pain due to the spread of the cancer. Whilst in this time, she spent most of the time on heavy doses of morphine as the only way to get through & fight the pain. We can honestly say that 2017 was so far, the toughest year of our lives.
This single handedly, has been the most challenging period of time for our Mum and everyone around her. If anyone reading this page can relate to this, you'll know there is no emotional strain or angst that could possibly compare to not knowing whether or not such therapy would change our Mum's life forever. How do you deal with having to explain to our 14 year sister that our Mum may not be around?
Nobody has any control whatsoever if our mum gets to live the rest of her life or die sooner than we all hoped.
She's been in constant pain with multiple hospital admissions – and from our perspective it's always been so difficult that no matter how many cups of tea we make, or boots we take off, we have never been able to have any element of control over the pain she's been experiencing.
During her last stay in hospital, a routine CT scan revealed her cancer had not reduced in size, but had actually spread to her para-aortic lymphnode and then to the psoas muscle…
This meant it had become a Grade 4.
This was the main cause of her uncontrollable pain – which resulted in severe weakness in her lower body meaning she's often been confined to having to use a wheelchair to get around. Having someone chauffeur you around everyday sounds like a right luxury doesn't it? Not until this is literally your only option to get from place and place, and be social. Anyone that has ever known our Mum knows that she is extremely independent and will do anything rather than ask for help or support.
Despite this we have all managed to keep our spirits up, especially our Mum and we have created some amazing memories along the way. One of these being a weekend away in Margate-On-Sea where we spent the entire time pretending to roll mum off a cliff, leaving her in the middle of the beach – and sometimes getting her to do wheelies (she found the funny side too – don't worry!)
It feels that whenever we start to relax and enjoy our family time and try to remain hopeful that she will get better, another bombshell hits.
At her oncology outpatient's appointment in December, it was confirmed that our beautiful Mum is in fact, incurable.
However, rather than be pain free for the time she has left she was still in great pain following the radiotherapy to her abdomen and the nerve and muscle damage too. Mum has recently been admitted to Keech Hospice where they are attempting to continue to try and ease the pain and find the right balance of medication to stop the pain whilst she can at least attempt to start living the rest of the life she has.
This last week or so has been so difficult for us to try and provide any words or sympathy to make the situation better – because we know for a fact there is nothing we can say or do to change this situation. We're struggling to understand how through all of this, our Mum has been the emotional anchor which has kept us all together fighting strong. How can someone going through all of this themselves, remain so selfless and resilient?
If you have any type of relationship with her, or have ever met our mum, you'd be quick to realise she's the type of person to put anyone else's problems before her own. Growing up, we have never known anyone to take on as much responsibility as she has and still have such hunger to help those around her both in her personal life as well as in her career.
Since we were young, all all four of us have known is a house full of foster brothers and sisters. As well as this, she took on the role of a child minder meaning some days there were as many as THIRTEEN children in our house. Despite the chaos, it was always filled with fun and laughter. Her only agenda behind this was she knew that she had some role to play in taking stress from others, and ultimately providing the best welfare for any person she has ever met or cared for. Numerous foster children have come through our doors over the years and the majority of them still have contact with Mum even now as adults with their own families.
In 2005, Chelsea was fostered with her brothers and they became an integral part of our family. Chelsea remained living with us on and off and is seen by us all as our sister. Mum will always tell people, when asked, that she has 5 children as she classes Chelsea as her own.
Our reason behind setting up this page is to raise the funds to help us explore additional alternative treatments. We are of the understanding that there may be some Immunotherpahy available. Immunotherapy however, is expensive and has a strict criteria.
Immunothereapy and alternative treatments will sadly not cure our mums disease – but will help to prolong how long she has left, in the hope to give us time to make as many more precious memories as we possibly can.
As well as this, it gives us the opportunity to raise awareness that time is precious and your lives can change at any moment - we hope this helps people to make the most of life.
We have recently been blessed with the birth of Callum's new born baby, Ray (our Ray of sunshine) who is our mum's first grandchild! We are making it our goal to create those precious memories for her to be able to spend as much time with him as she can - as he may not remember her when she is no longer with us.
We have no idea how little or how long our beautiful mum can fight this battle and we all will be forever grateful for any donations you are willing to make. I hope you can all find it within your hearts to dig deep and help us raise as much money as possible to give our mum the best quality of life.
We wanted to finish this by saying that, Mum – we love you eternally. You are our rock, our inspiration, our world and our strength.
Forever & always,
Brad , Corey, Cara, Chelsea & Callum.
A few words from our Nan – our family's best friend!
"All I want to say is, my beautiful daughter Tania has worked so hard all of her life and her dreams came true when she graduated and became a social worker. We were all so proud of her and then overnight her dreams and hopes went out of the window when she was diagnosed with f**king cancer! She wilted before my eyes. The carefree, happy, smiling Tania that has been such an anchor in my life has been through so many operations in the past 18 months. From a mothers point of view I just want it all to go away, but we know it won't. I cannot get my head around it at the moment. I just know that my Tania Maria is so precious to me and I don't want to think of the outcome. Please help, as she will never be able to work again. I love you my darling. 13x."
Please share this as much as possible so we can help reach our target set! We will continue to share, like & comment until our goal has been reached & hopefully even more!
Updates
0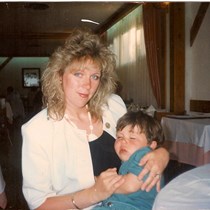 Bradley Scott started crowdfunding
Leave a message of support
Page last updated on:

5/8/2018

6:12 PM
Supporters
505
Catherine Langlois

May 8, 2018

Please know that we are thinking of you and your family Tania xx

Advance Group

Apr 23, 2018

A donation to show support from team members at Advance Group.

Charlotte Martin

Apr 20, 2018

Nev, Sally, Jack & Conor

Apr 18, 2018

Chloe O'Shaughnessy

Apr 4, 2018

Angela Baldwin

Apr 3, 2018

It's not much.. we hope you reach your goal. Love from ang and rich. 💖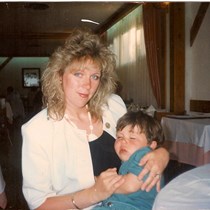 Become a supporter
Help Bradley Scott raise more