Story
Happy 1st Birthday 5k Your Way, Move Against Cancer.
5k Your Way, Move Against Cancer is a community-based initiative aiming to encourage those living with and beyond cancer, families, friends and those working in cancer services to walk, jog, run, cheer or volunteer with a local 5K Your Way group at a parkrun event on the last Saturday of every month. We are an active coffee morning with a difference, a support group with a difference and a walking/running club with a difference.
The initiative was founded in June 2018 by Oncology consultant and professional triathlete Lucy Gossage and International athlete Gemma Hillier-Moses who was diagnosed with cancer at the age of 24. Gemma is also the founder of MOVE Charity. 5k Your Way, Move Against Cancer is under the internal governance of MOVE charity. Registered charity number No. 1165675.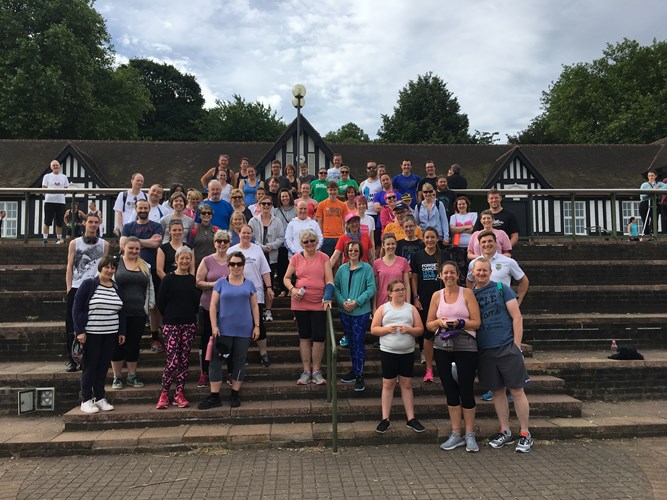 T here is increasing evidence that exercise has multiple physical and psychosocial benefits for those living with and beyond cancer. We wanted to create a free network of communities that would combine the physical benefits of exercise with the psychological benefits from a support network. Over the last year, with no funding, 5K Your Way has expanded to 39 groups across the UK and Ireland.
We are now seeking funding to allow us to continue to grow and develop 5K Your Way, Move Against Cancer as we develop a sustainable and durable active support network that has the potential to offer physical and social benefits to thousands of people affected by cancer. If exercise was a pill, we would be prescribing it to everyone.
Thank you for your support and if you would like more information please email the team on info@5kyourway.org
Many Thanks,
Gemma and Lucy
5k Your Way Founders
www.5kyourway.org