Story
The bagpipes have always played an important part in Scottish military history. From time immemorial, the piper has held an honoured position. Unlike other musicians, he was also a fighting man, accompanying and inspiring the Jocks into battle.
Pipe Major John McLeod led the 93rd HIghlanders at Lucknow. Their courage was later recognised by the award of 7 Victoria Crosses. When complimented on his bravery, Pipe Major McLeod replied:
"Ay, Sir, I knew the boys would fight all the better when cheered by the pipes!"
These pipes are now held by The Argyll and Sutherland Highlanders Regimental Museum.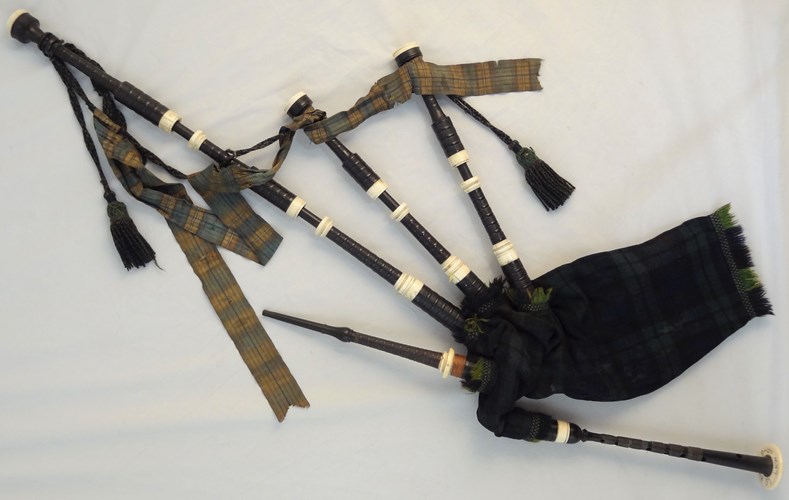 Both these pipes, and those played at the Battle of Balaklava, require conservation work to stabilise damage to the fabric.
Can you help preserve a piece of history and ensure that the stories of the Regiment are preserved for future generations?