Story
We want you to support the Kittiwakes of BALTIC
Every year Kittiwakes make the narrow ledges of BALTIC their home. We love providing a safe habitat for them and giving the opportunity for the public to see these beautiful birds up close.
You can help us to look after their space here at BALTIC for years to come and to clean up after them when they leave!
Maintenance of the Kittiwakes' habitat on the side of BALTIC every year is very costly (working out around £50 a Kittiwake) but we would not be the same without them. Your donations will help us to keep their home clean and safe.
All donations are welcome but if you donate £20 or more today, as a thank you, you will receive:
- A personalised thank you
- Invitations to two Kittiwake-related events
- Regular updates on the BALTIC Kittiwakes, so you are the first to know when they arrive and when they hatch!
Help us to reach our target and remember you are welcome to join us anytime between March and August to see our feathered friends!
It's easy to feel disconnected from nature, particularly in an urban setting, but hearing the cry of the kittiwake removes you from the hustle and bustle of urban life and reminds you that nature is much closer than we might think. - Peter Stranney, Durham Wildlife Trust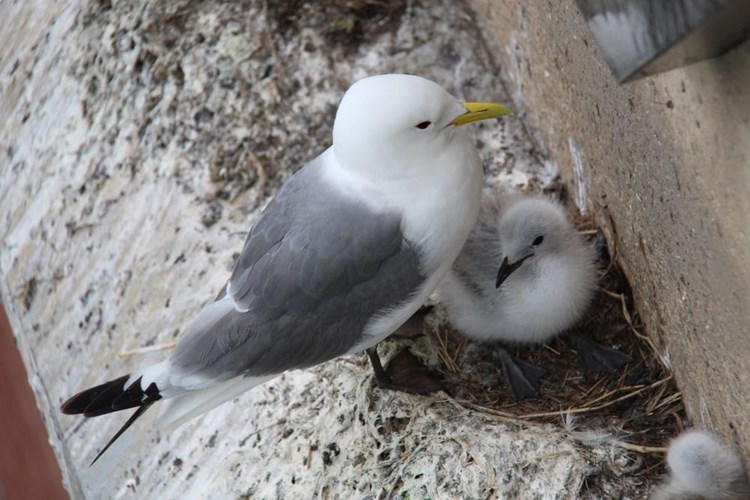 P.S. If you donate £20 or more could you please send us a quick email on development@balticmill.com, to ensure we can send you a personal thank you and get the event invites to you!