Story
Every year nearly 500 babies need special care from East Surrey Hospital at the very start of their lives.
Many are very small, fitting in the palm of your hand. Some need to stay in hospital for months before they are well enough to go home.
We are building a brand new unit so they can get the very best care.
Help us raise funds for state-of-the-art equipment and better facilities for their families.
Background
Over 4,500 local families have babies each year at East Surrey Hospital, or under the care of Surrey and Sussex Healthcare NHS Trust (SASH).
Approximately one in ten of these arrive prematurely or require intensive care. These babies and their families are cared for in the neonatal intensive care / special care unit at East Surrey Hospital. Babies as young as 27 weeks and their families are often in the unit for weeks, or sometimes months, until the baby is well enough to go home.
Olive, who is now three, inspired this appeal and lived in the hospital for much of the first 110 days of her life, with her mum Keata.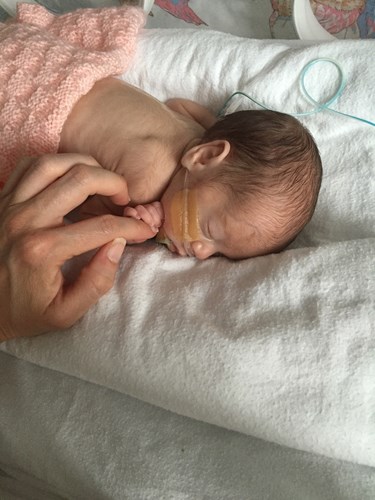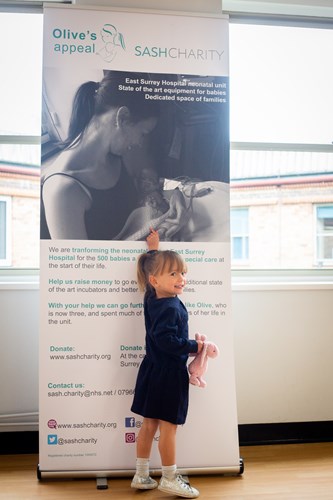 Alongside a major investment by the NHS, we need your support to help transform care for these premature or very unwell babies, and for their mums and dads.
The challenge
The current neonatal intensive care unit at East Surrey Hospital is severely restricted in its capacity, which has an impact on the number of babies we can care for at any one time, and the comfort of the families under the care of the unit.
Surrey and Sussex Healthcare NHS Trust (SASH) is investing to transform this.
The Trust is moving a number of services into a brand new building, and completely rebuilding and expanding the neonatal unit in the hospital.
This will create a modern space with significantly enhanced facilities. The new unit will have more space around each babys intensive care cot, additional capacity so more families can be cared for here, as well as new, modern family rooms for families to use, away from the bedside.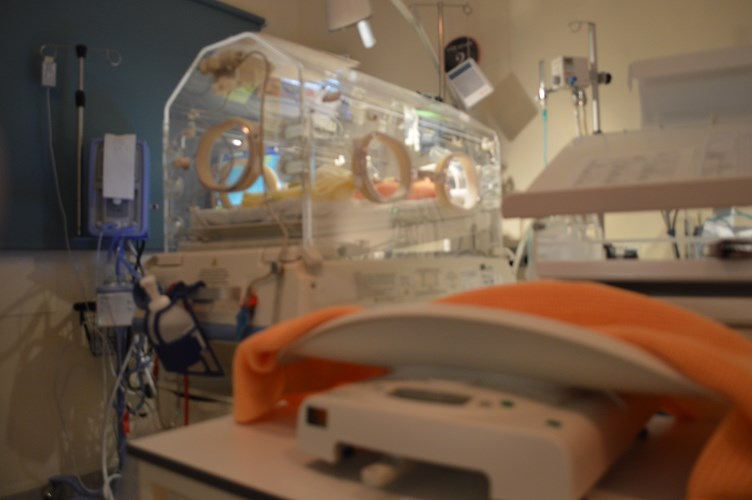 Help us go even further
Alongside this fantastic new facility, we want to help the clinical teams go further for families. Your support will provide an enhanced level of equipment for the unit, beyond what would be expected in a local hospital, alongside improved facilities for families to spend comfortable time away from the clinical environment.
We think this is a great idea, but we can only do this with your help.
Please join us by supporting our neonatal appeal, and help us go even further for babies and families right here at East Surrey Hospital.
What difference will your support make?
You will have a direct impact for patients and families here at East Surrey Hospital by:
1. Providing additional state of the art equipment, including a number of top of the range neonatal incubators (£20,000 each), for the new unit. These enhance the comfort of the baby, through enhanced temperature control, lighting, and the use of sounds. They also allow much easier contact between mums & dads and the baby, at this critical time for the family.
2. Creating a more comfortable environment for families in the unit at a crucial time. Your donations will help to enhance the facilities in our new family rooms, giving families a relaxing space away from the clinical environment, while remaining close by.